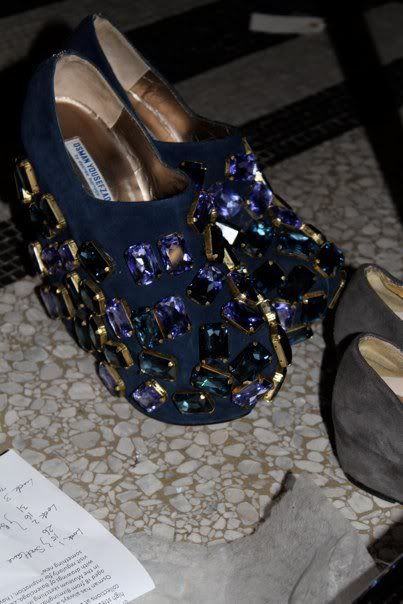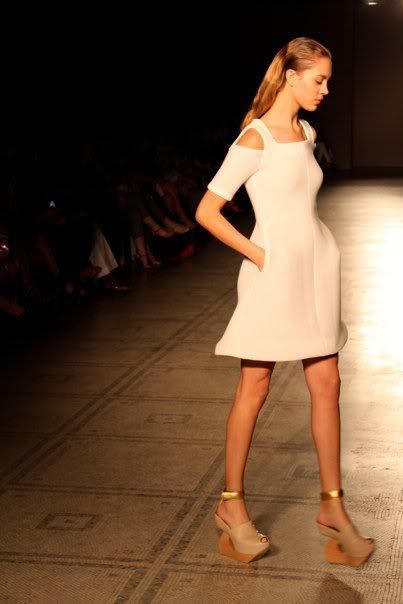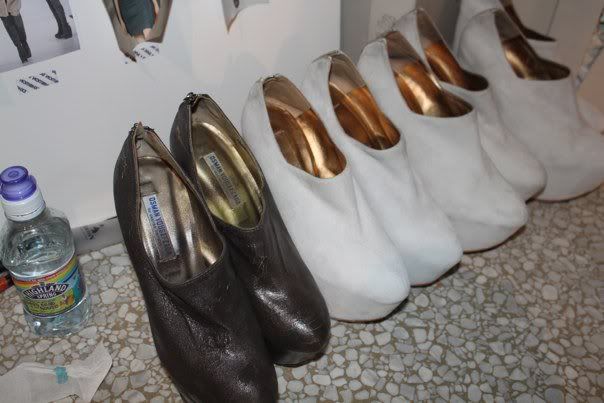 Photos from the show at V&A
how AMAZING are those shoes?!
jewel studded deep blue wedges... my idea of heaven. I think Osman Yousefzada has some real talent, he's got great shape and tailoring to his clothes, even to the shoes! and what a great selection of spot on sunglasses, sparkly tops and fierce shoes: i think i need this whole collection!