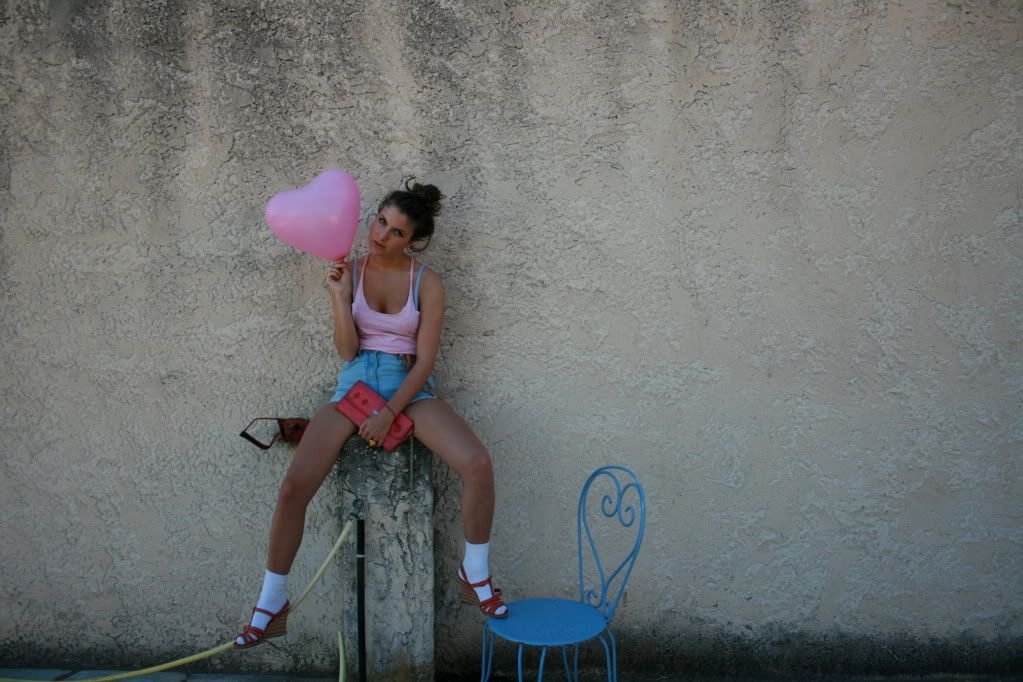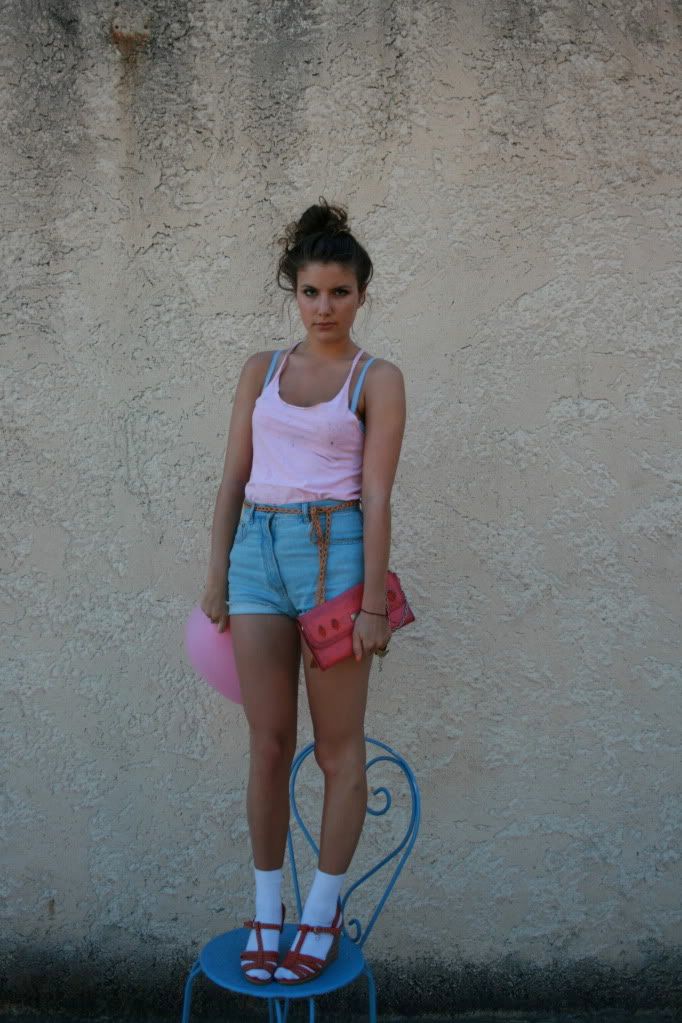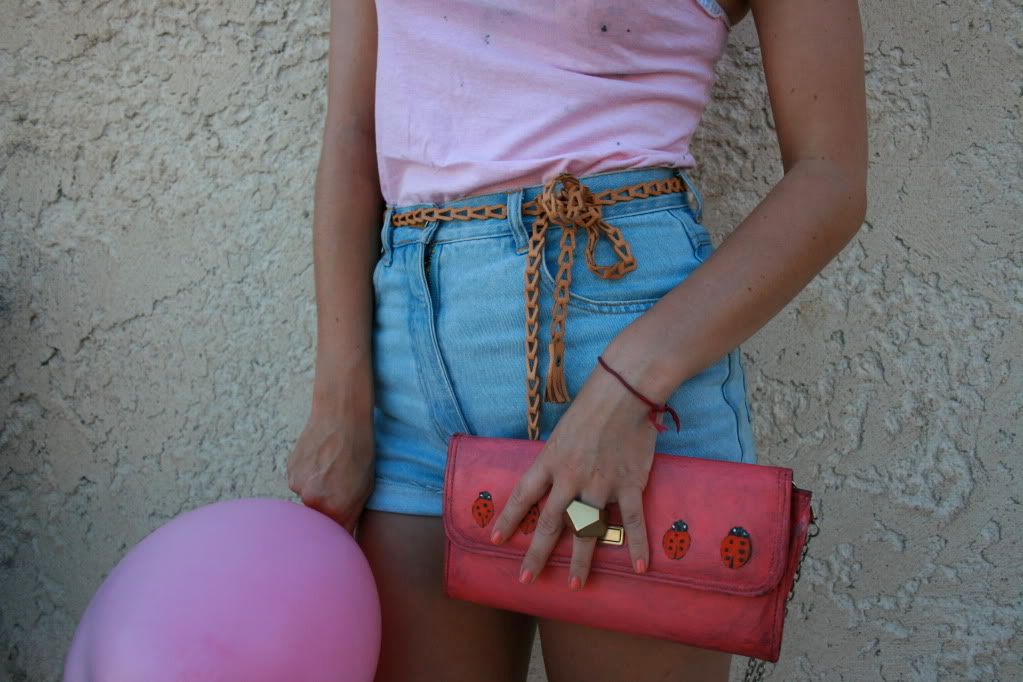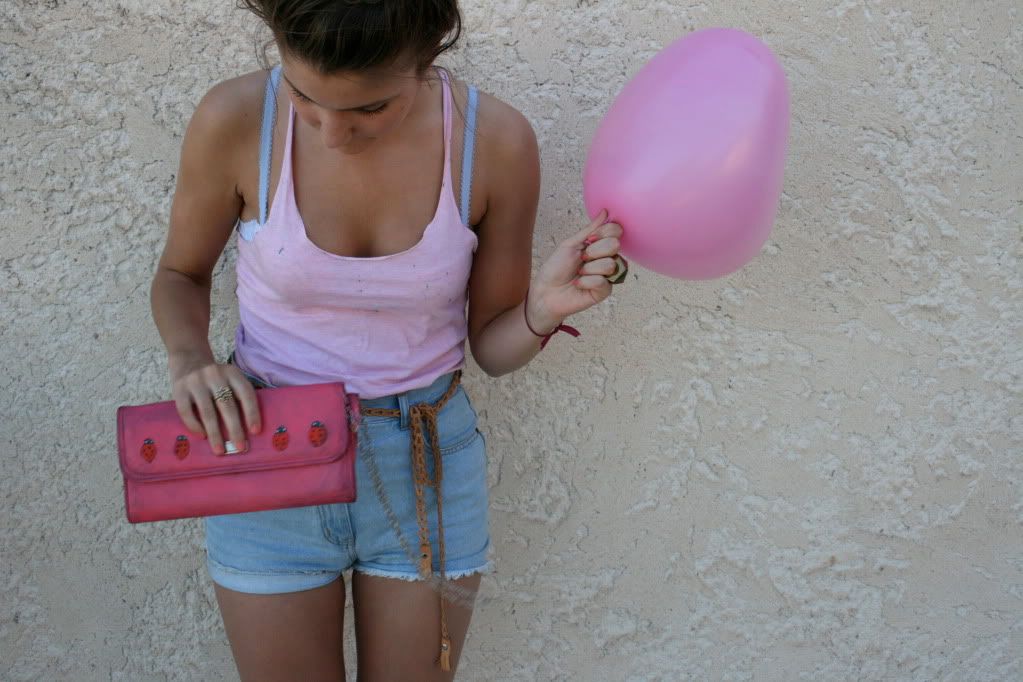 (Topshop Tank, Vintange Short Sunglasses Belt and Shoes, Bags of Colour bag, Marc Jacobs Ring)
As you know, I love a good balloon as a prop and this pink heart shaped one was the perfect fit with this simple outfit. It was so hot in the South of France, and I found that this was the only kind of outfit that kept me cool.
By adding the socks it covers me up a bit more, well, a little...