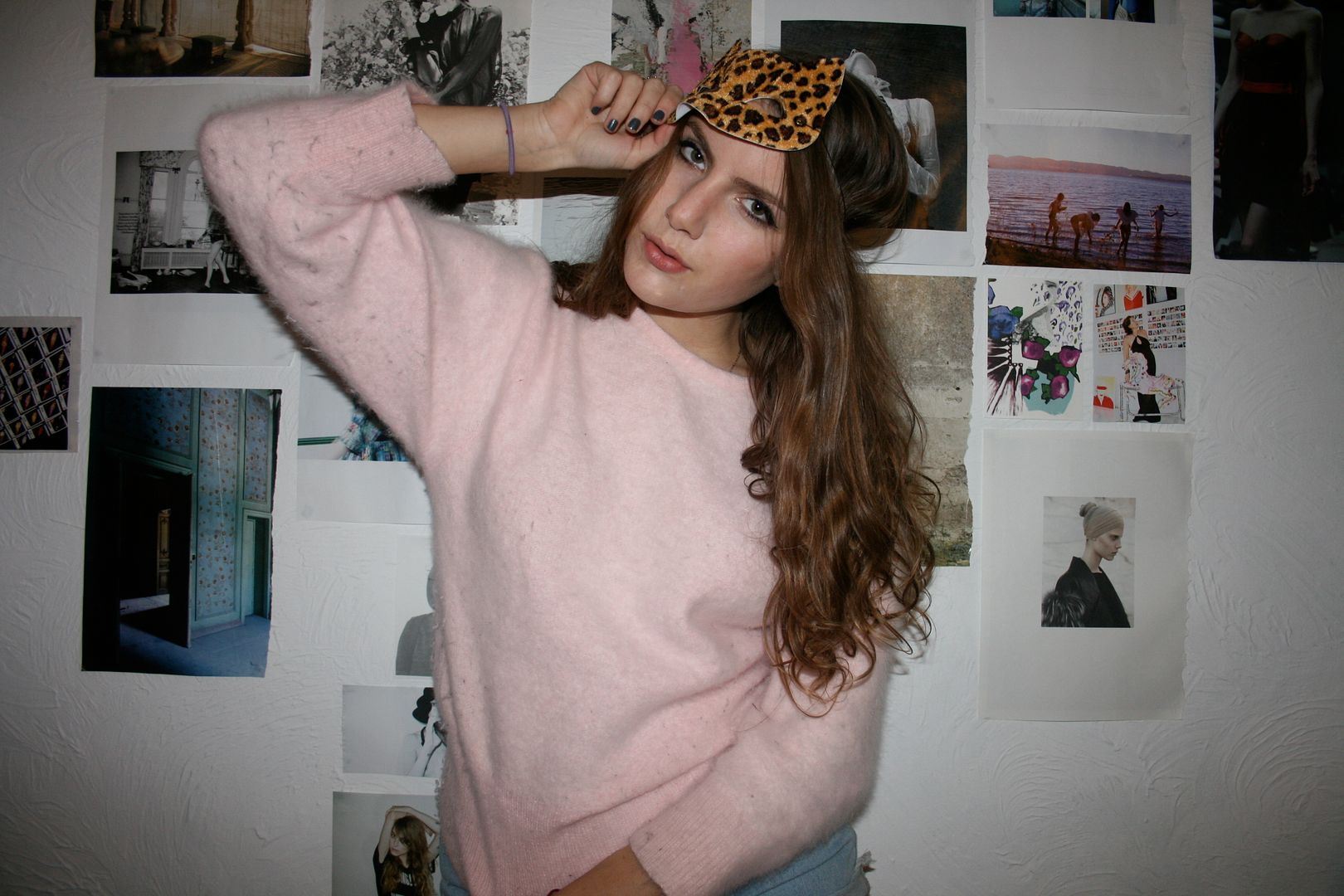 (Vintage shorts, friends vintage jumper, Banana Republic necklace)


You know I love a mask.
Oh, and a fluffy pink jumper that was (quite conveniently) left at my house by a friend.
As you can clearly see, I love my new wall.
Was featured on Net a Nanna, check it out
here.