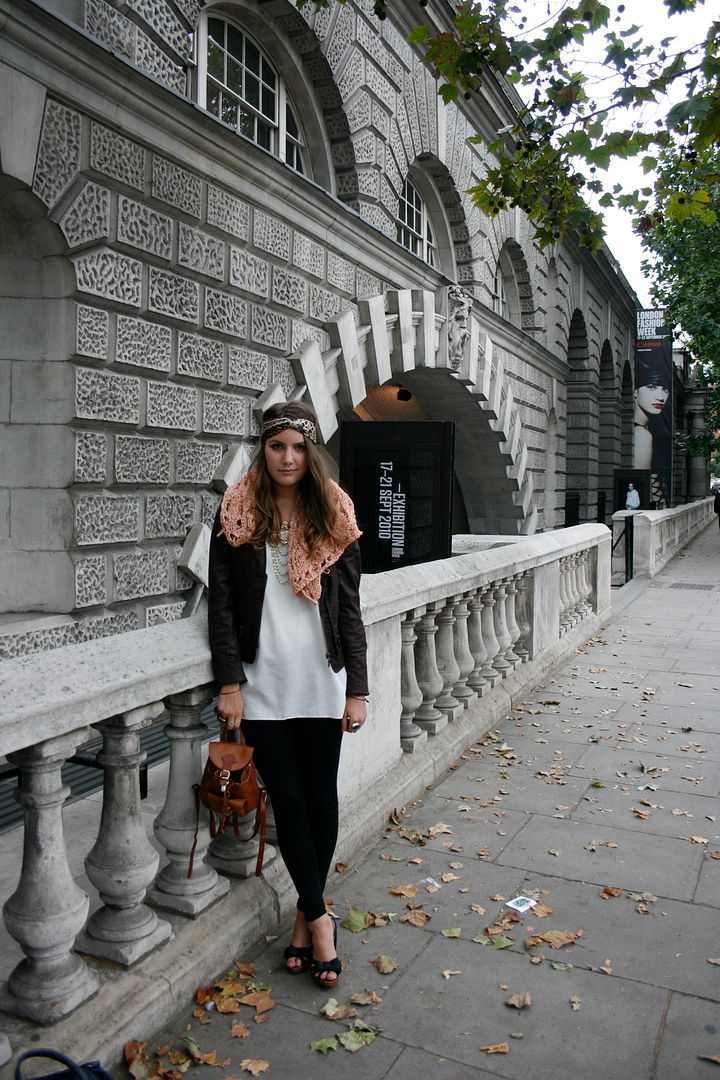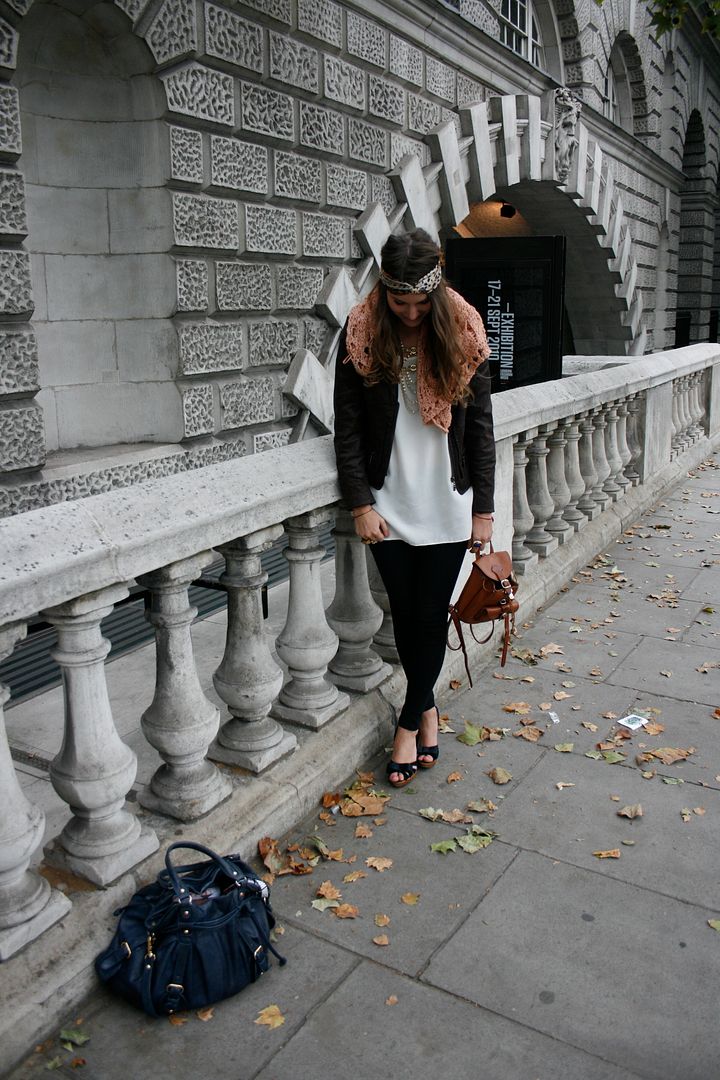 (Zara jacket, leggings and heels, Vintage headband, top and satchel, Topshop Cardigan worn as scarf, Banana Republic necklace)
Photos from what seems like a time ago, and a world away at LFW.
... can you spot the reality check bag? that's right, I can't actually fit anything apart from my camera in that satchel!