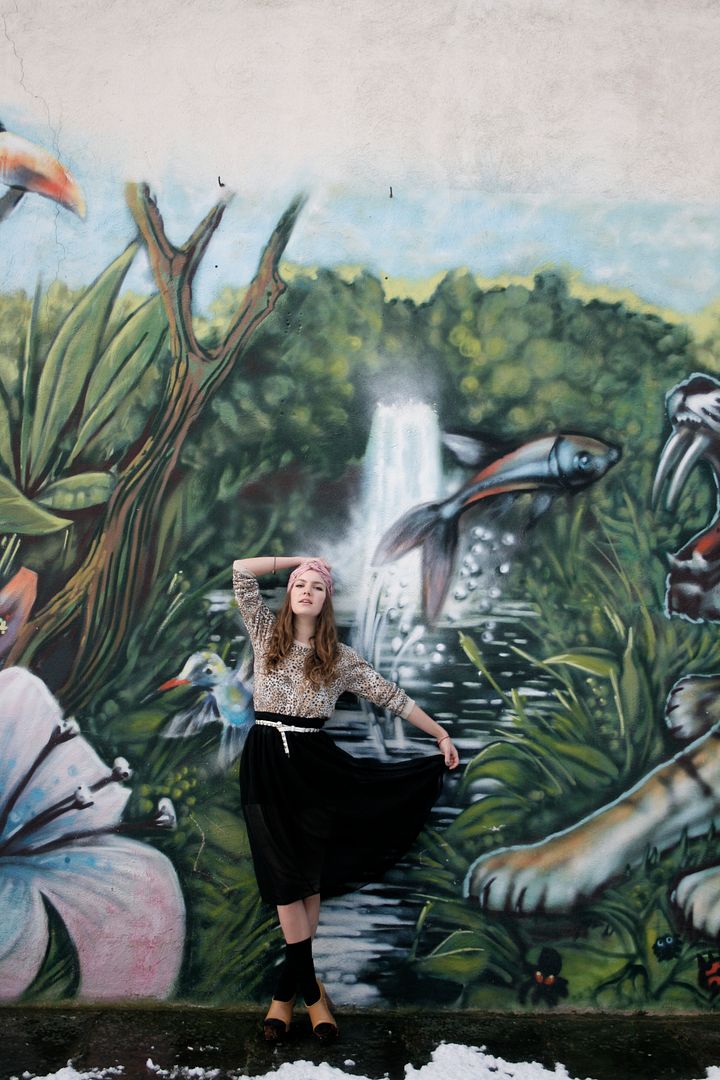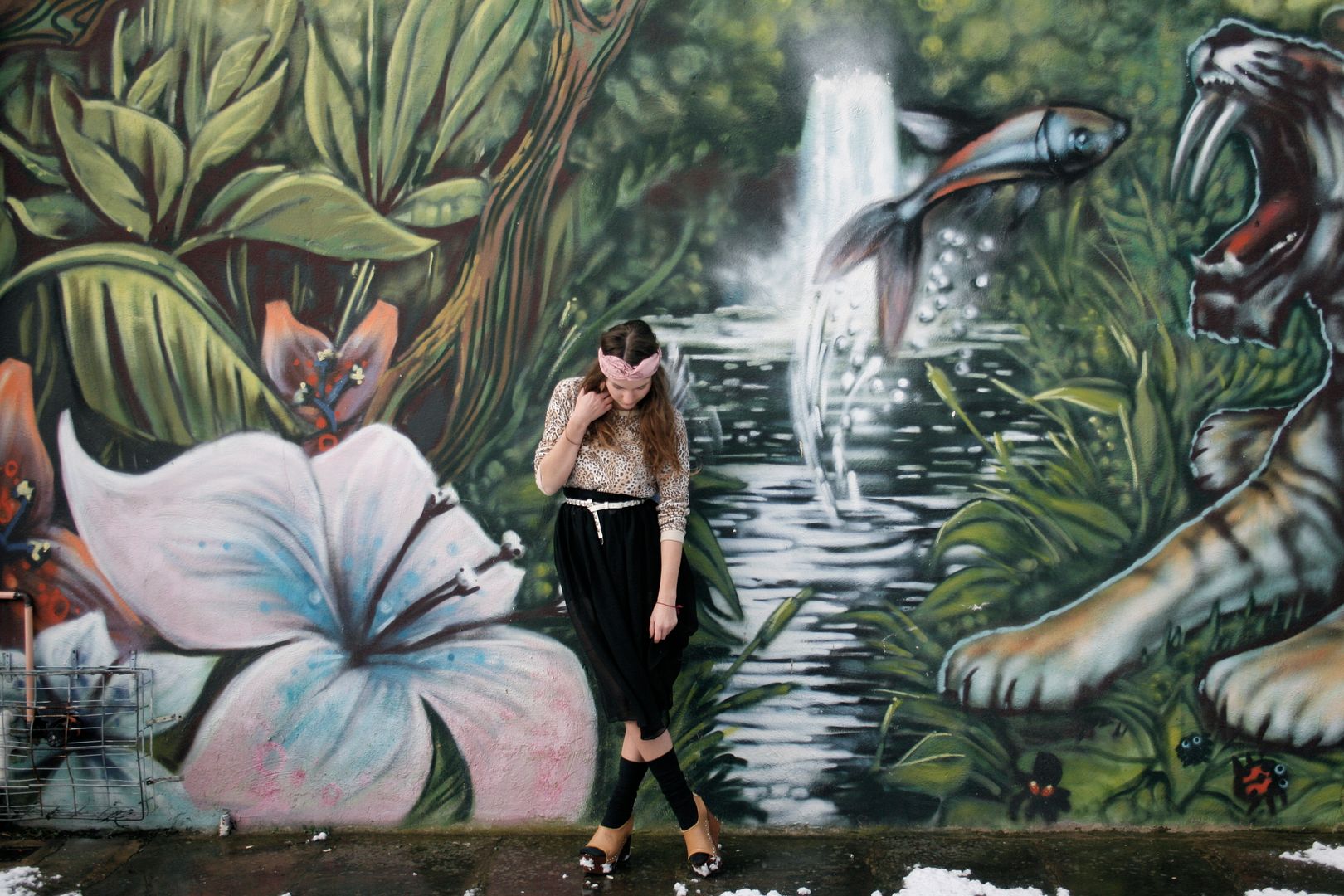 (Gifted Lalaland Vintage Skirt and belt, Jefrey Campbell wedges)

LOVE this wall, and I love even more that it's just outside my house. I know I've posted this outfit before (yawn) but not the ones in front of this wall... which makes a HUGE difference, right?

I dyed my hair dark brown like I said I was- and it's turned out well! Will show you some photos soon enough. Happy MOnday!