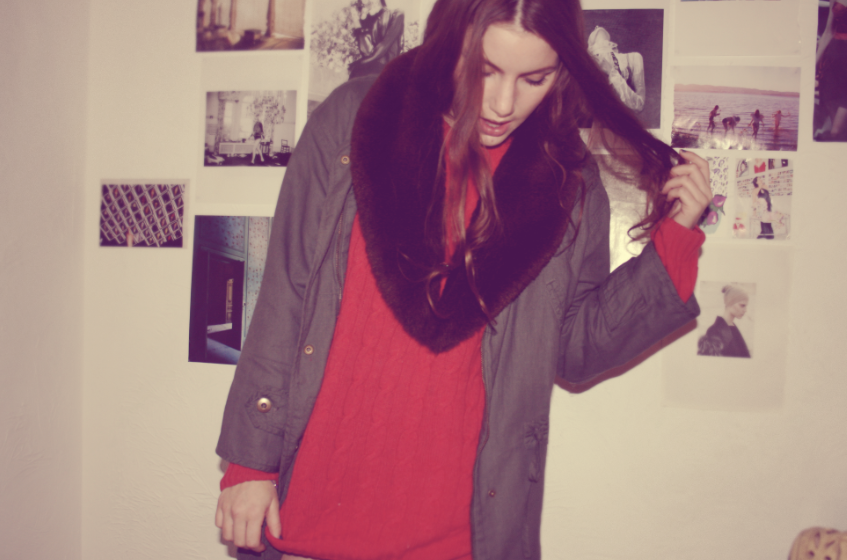 (Zara jacket, Vintage fur and Jumper)
I must really love this wall huh?
London Fashion Week is fast approaching and I'm starting to get butterflies of excitement! I'm a bit worried that because it's London, it'll rain, which would be difficult to deal with outfit wise. I'm not one of those people who can do wet hair/clothes= bad mood but still looks good...
The Scarlet Room did a post on me in the jumper they sent me, have a look
here