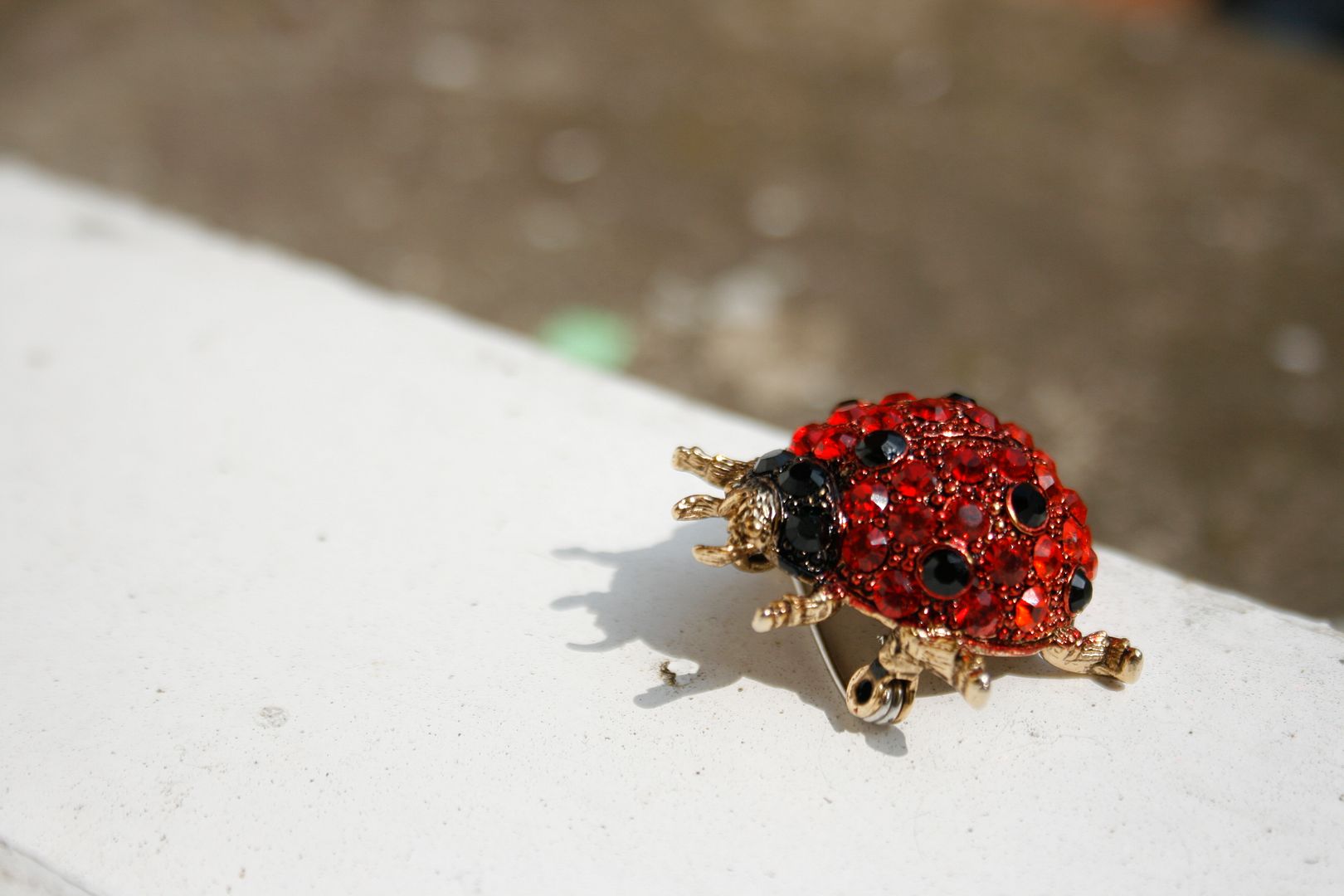 I bought this vintage brooch a while back, but ended up completely forgetting about it till I found it in a box the other day. It's got a degradation of orange to dark red swarovski crystals that shine beautifully in the sunlight.
I'm styling the summer editorial of
Just Another Magazine
tomorrow, I'm a little bit nervous, but more excited about what the outcome will be. Wish me luck!