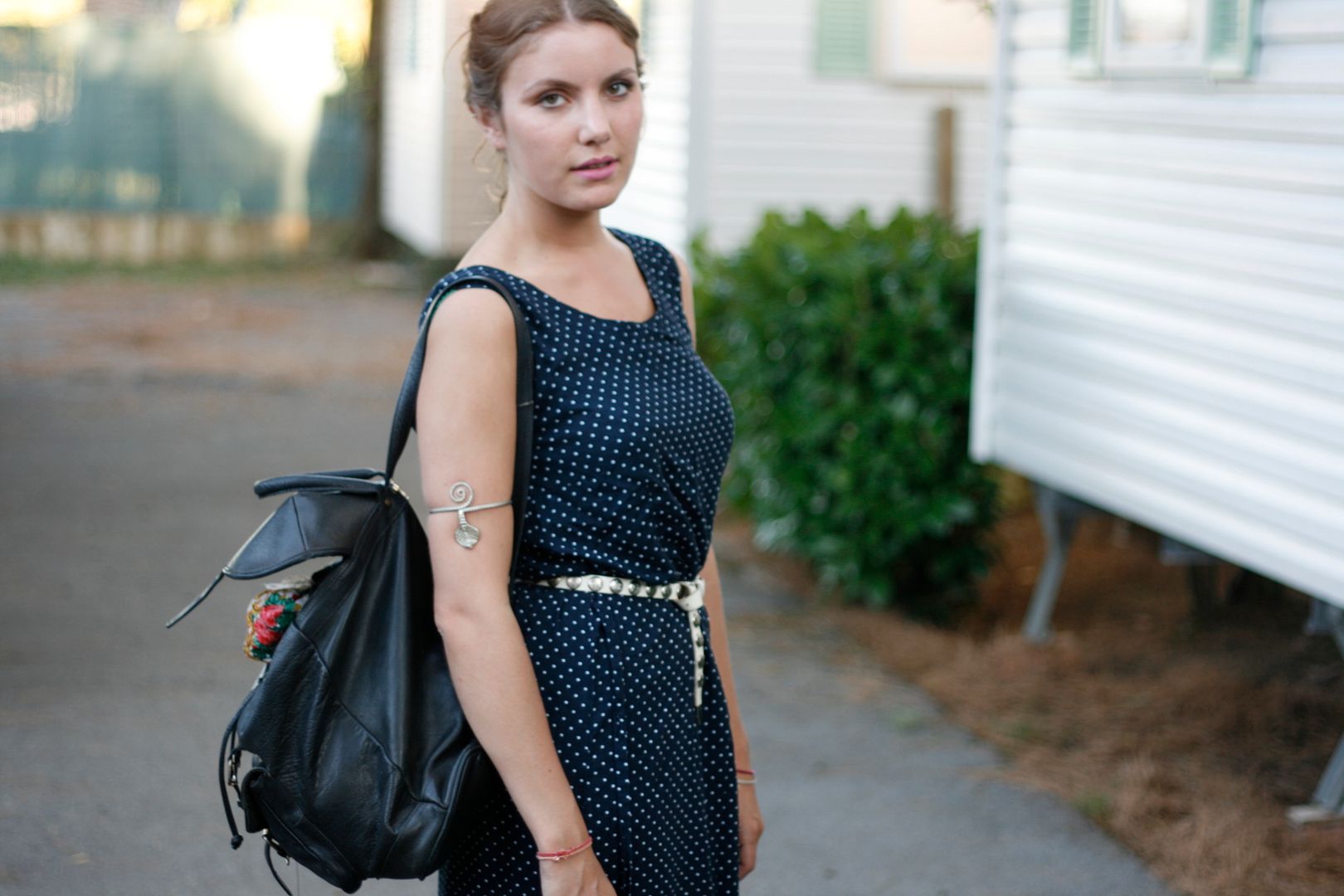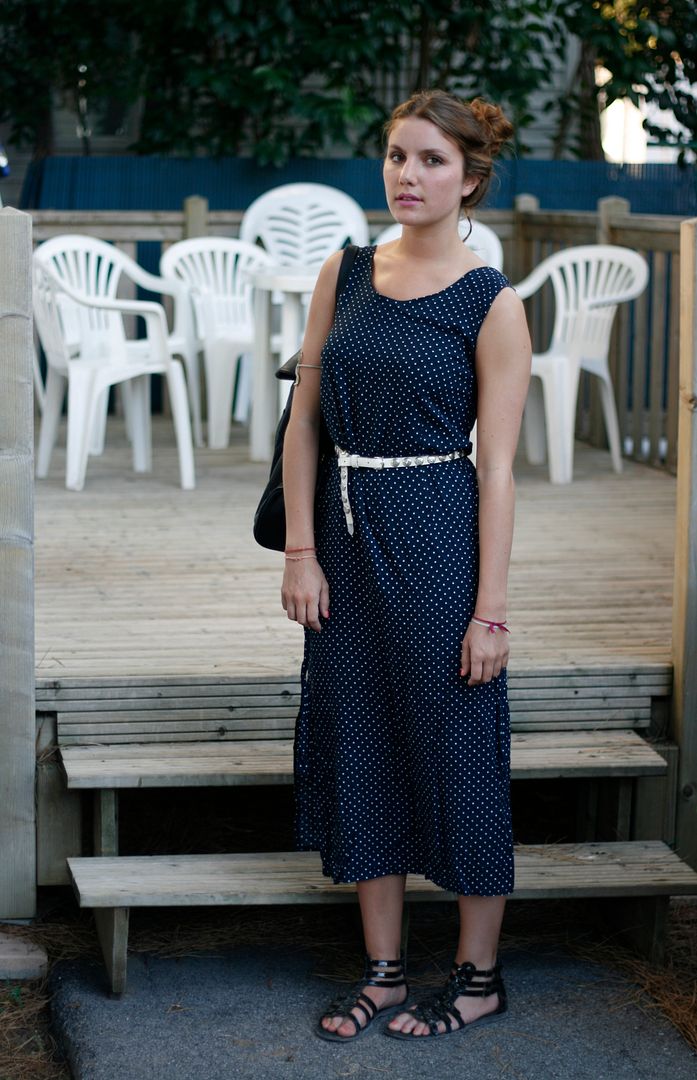 (Vintage dress, eBay bag, gifted Lalaland Vintage belt, UO sandals, arm cuff New York)
Quite a simplistic outfit for me, but I just love this dress. It's the perfect one to throw on when I don't want to wear denim cut offs or trousers: the perfect in-between. Also, into polka does almost as much as I'm into stripes.
It's the simple things.