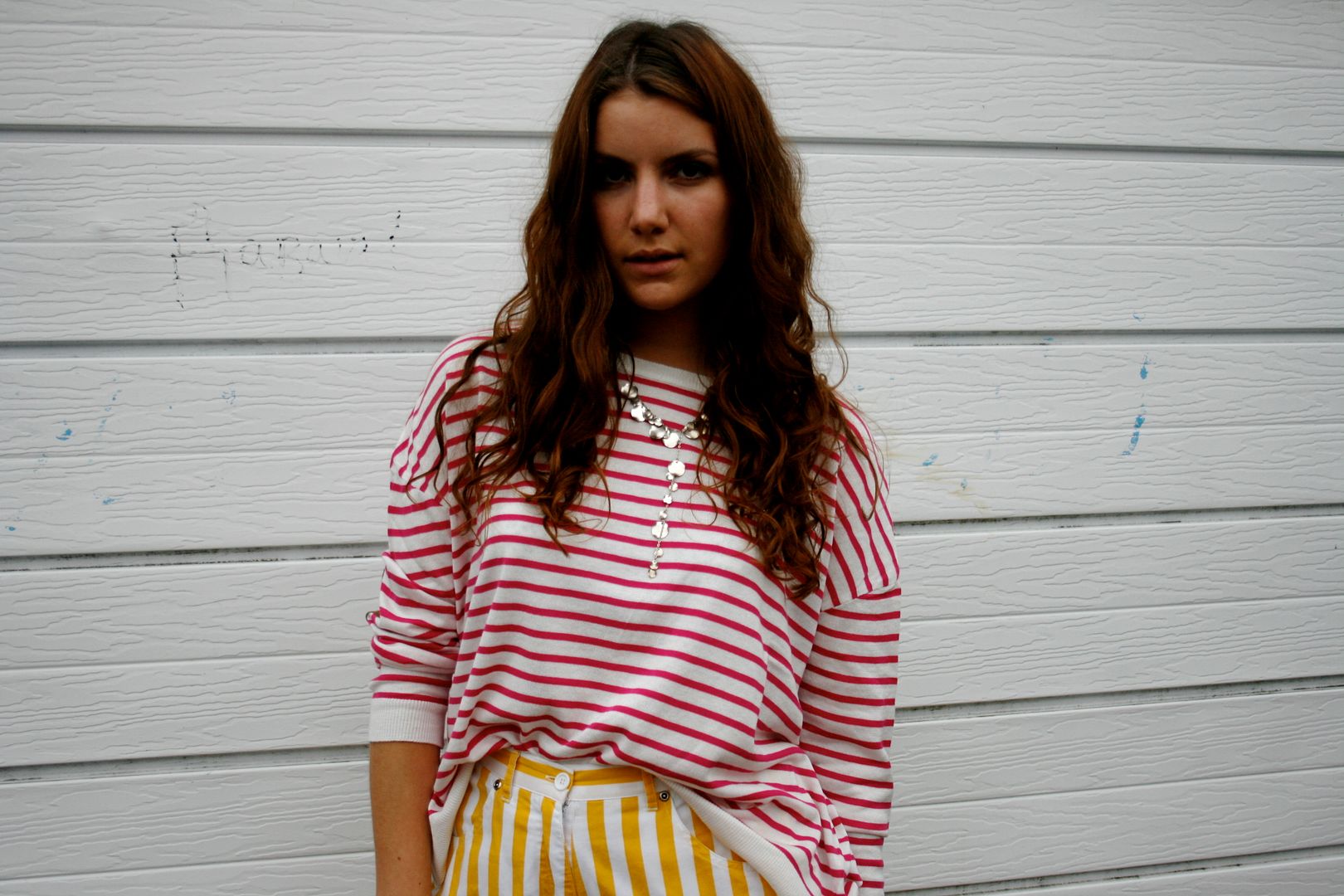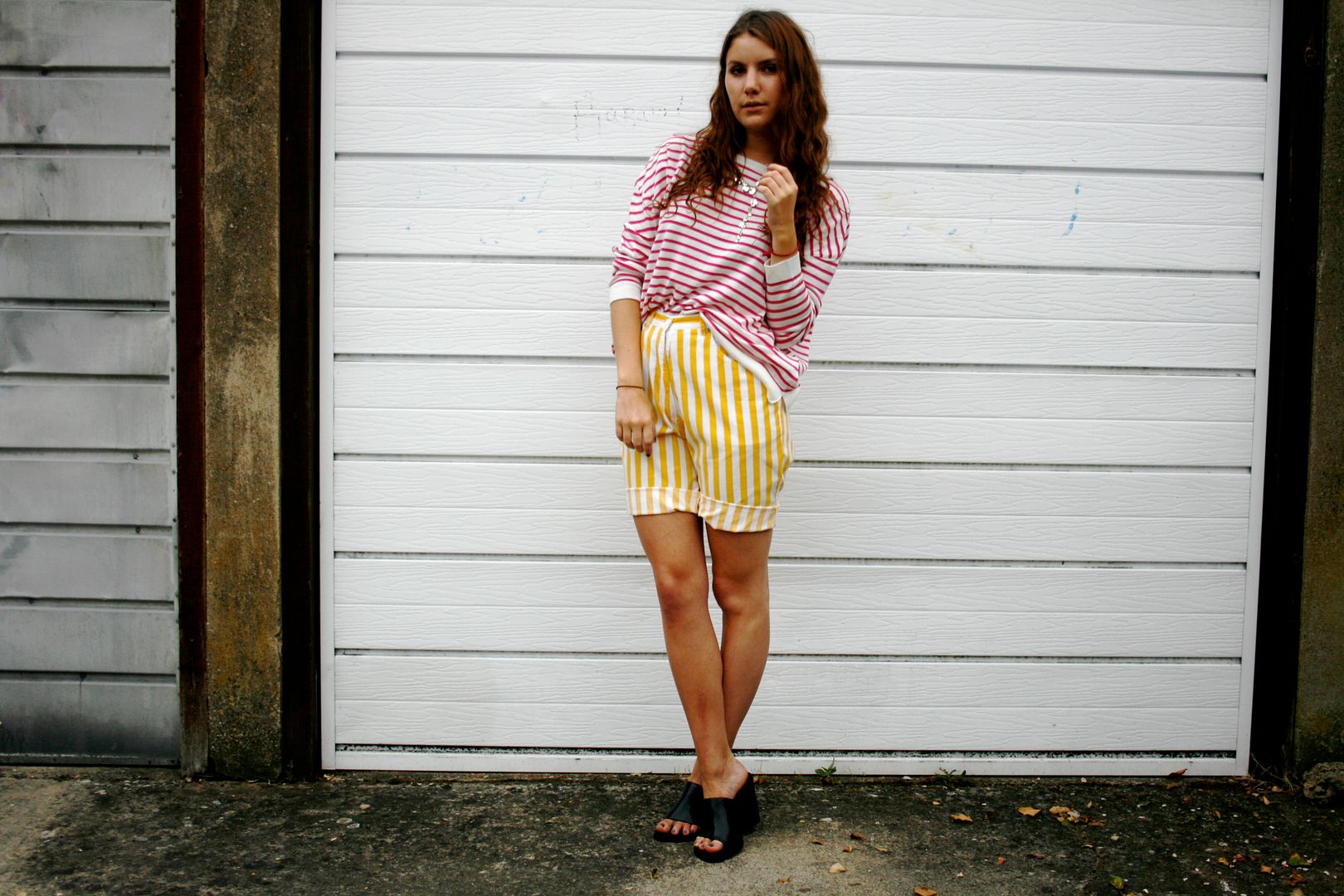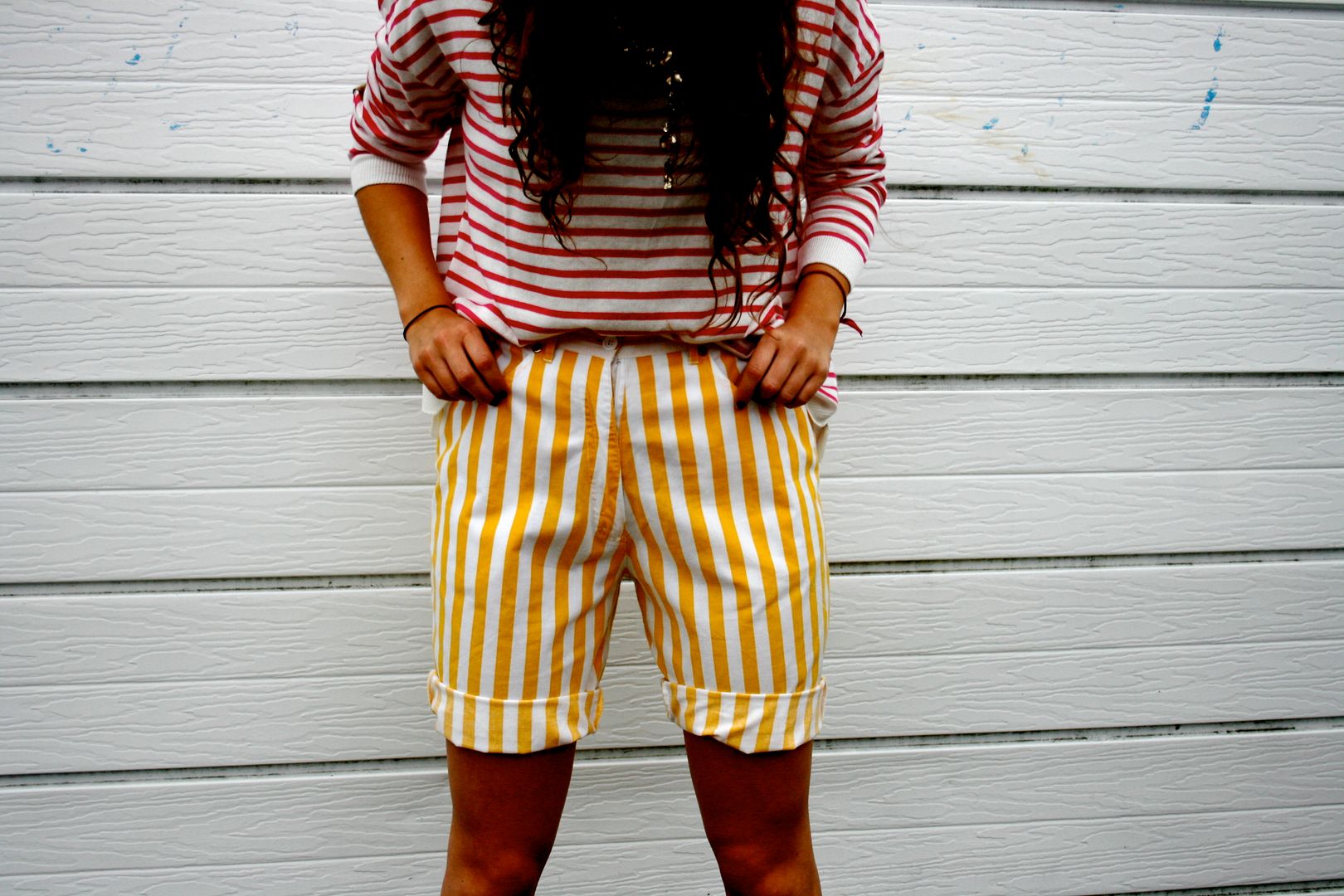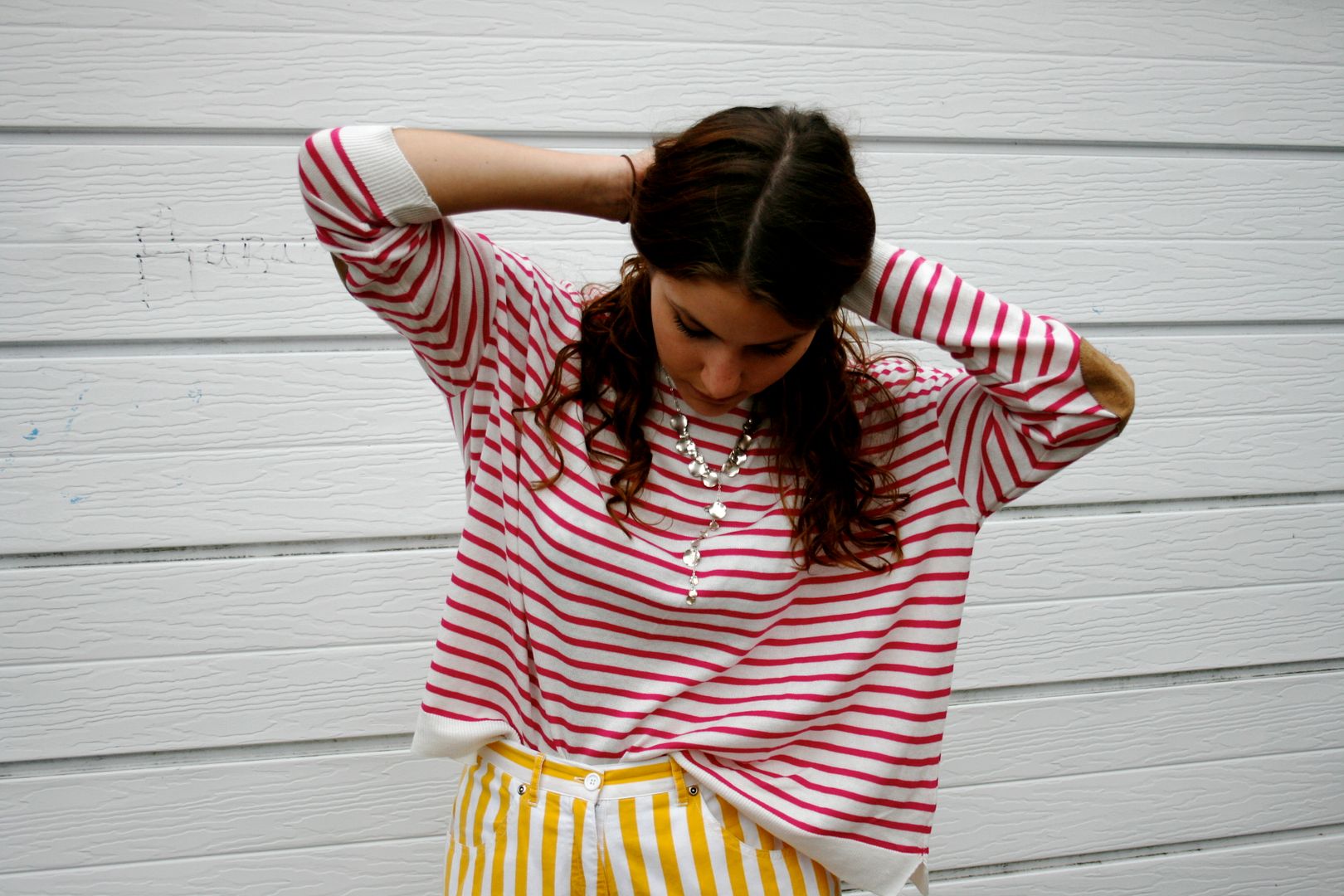 (Zara top, vintage shorts, eBay shoes)
My go with bright prints. Got these shorts today and I am in love, the perfect vertical yellow stripe, and a length that i can play around with. I clashed it with a horizontally pink striped sweater I got in the Zara sale.
and OH thanks for asking those are my new ugly shoes, I like to think of them as a mix between the new JC Lita's and the black Wang mules. (I'll go into this further at another time).

Enjoy!