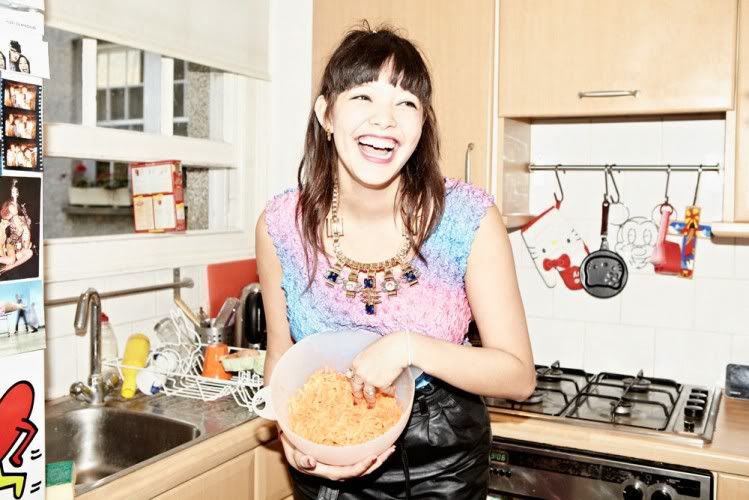 Two colourful ladies. The top picture is from my most recent blog obsession-
Sous Style
, where beautiful people are photographed in their beautiful kitchens cooking delicious looking food by Elle's photo director Pippa Lord.
The second photo is Natalie Joos looking vibrant, with an air of
je ne sais quoi
, no doubt sipping on an iced coffee.
So there you have it, pretty people cooking food, and well dressed people drinking coffee,
ground breaking.