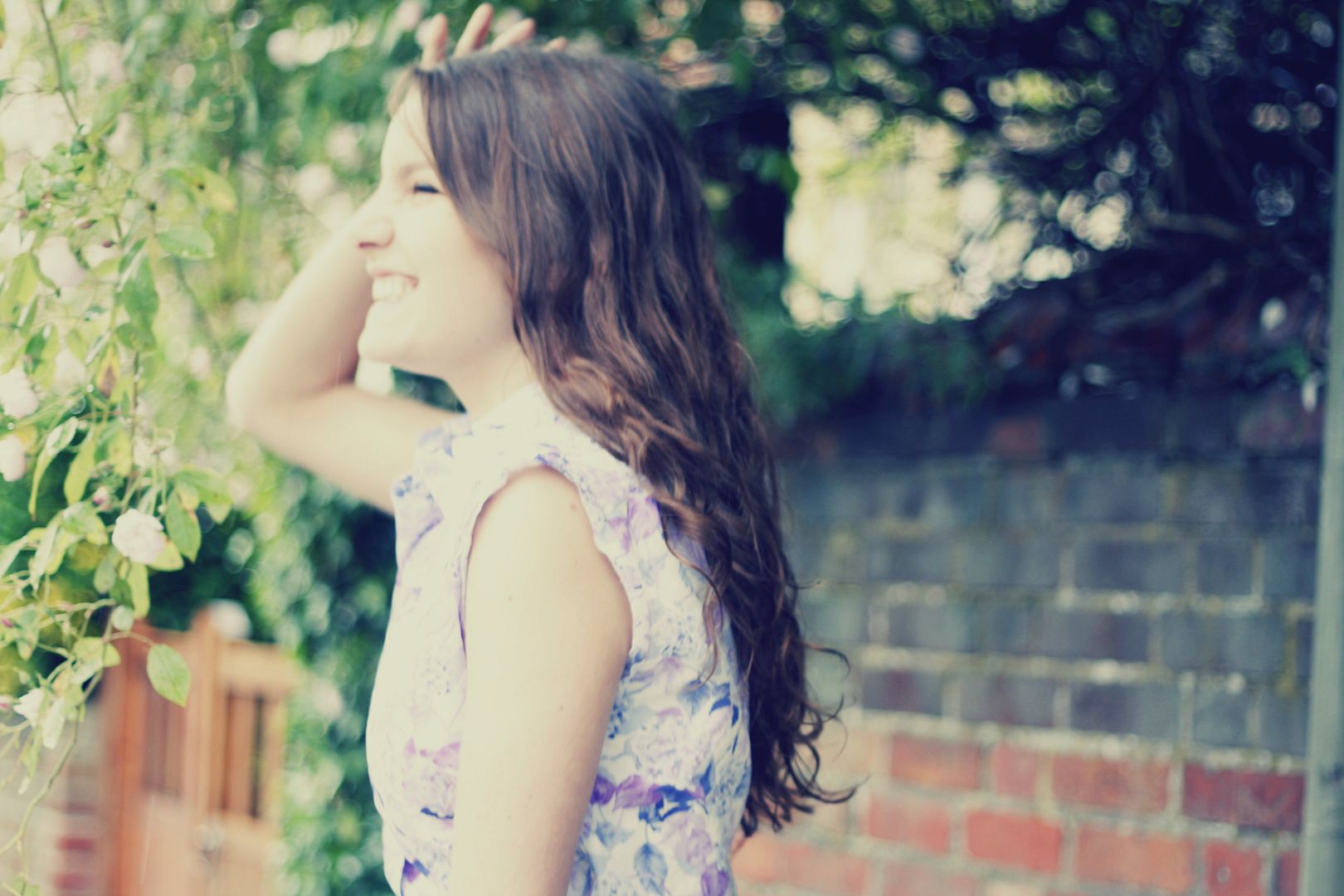 (Vintage dress, eBay shoes)
Not letting the rain stop me from what I need to do (ahem, I did not spend the day in bed yesterday). I actually quite like this sombre weather, it makes it feel like I can get more things done instead of spending every second of sunshine lying in the sun. I mean, look how happy I am that a huge drop of rain just landed on my head in the last photo!
This is a vintage dress which I cut the arms off of. It's such a great print, I'm considering DIY-ing it even more and making a two piece (and perhaps a matching collar) like I suggested below.