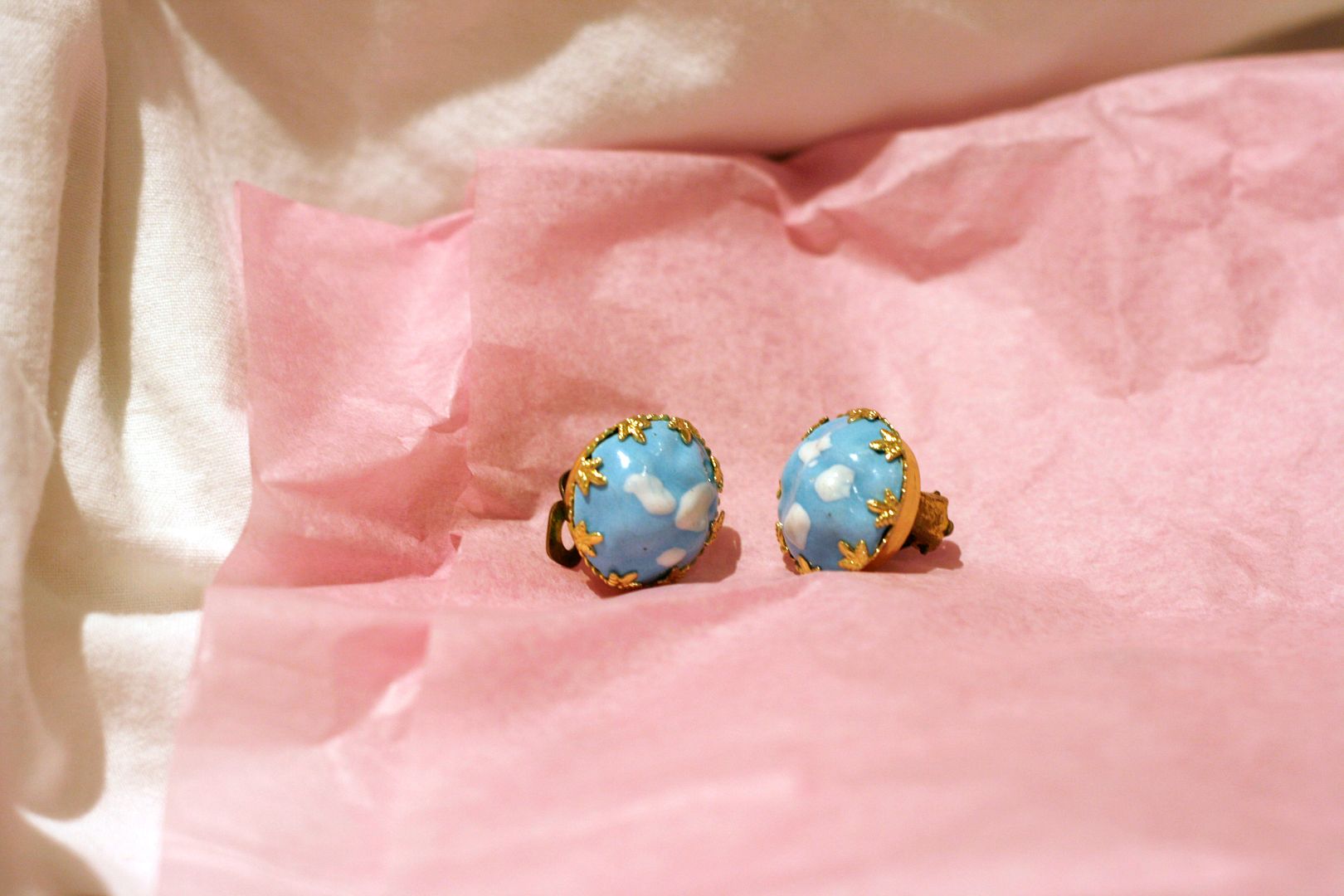 New clip on earrings I found at Spitalfields vintage market on Saturday, as a kind of replacement for all the clip on earrings I want
here,
but at a fraction of the price.
I also love the idea of clip on earrings as it reminds me of playing with my grandmothers jewelry when I had just moved to England when I was younger, and enjoying the novelty of being able to wear earrings without having piercings. Now of course my ears are pierced but I rarely wear earrings as they tend to exaggerate my facial features, but I promise I'll wear these.