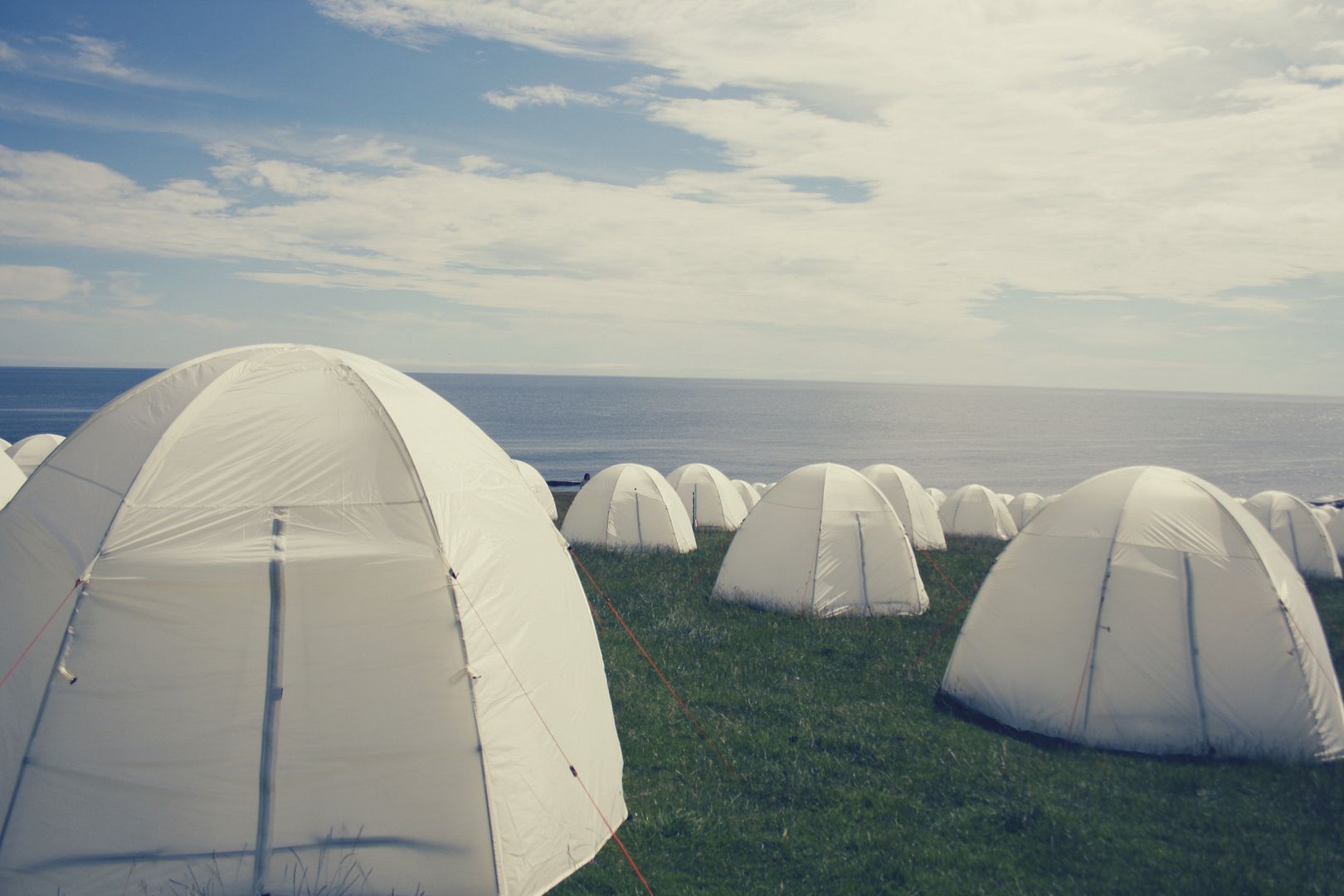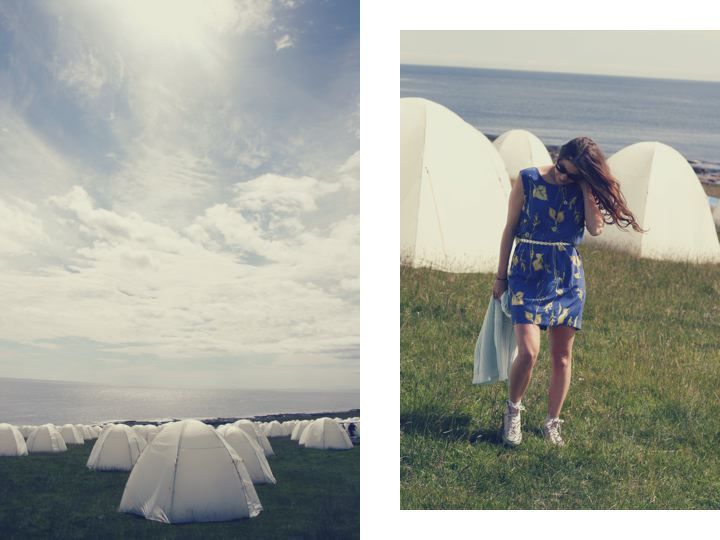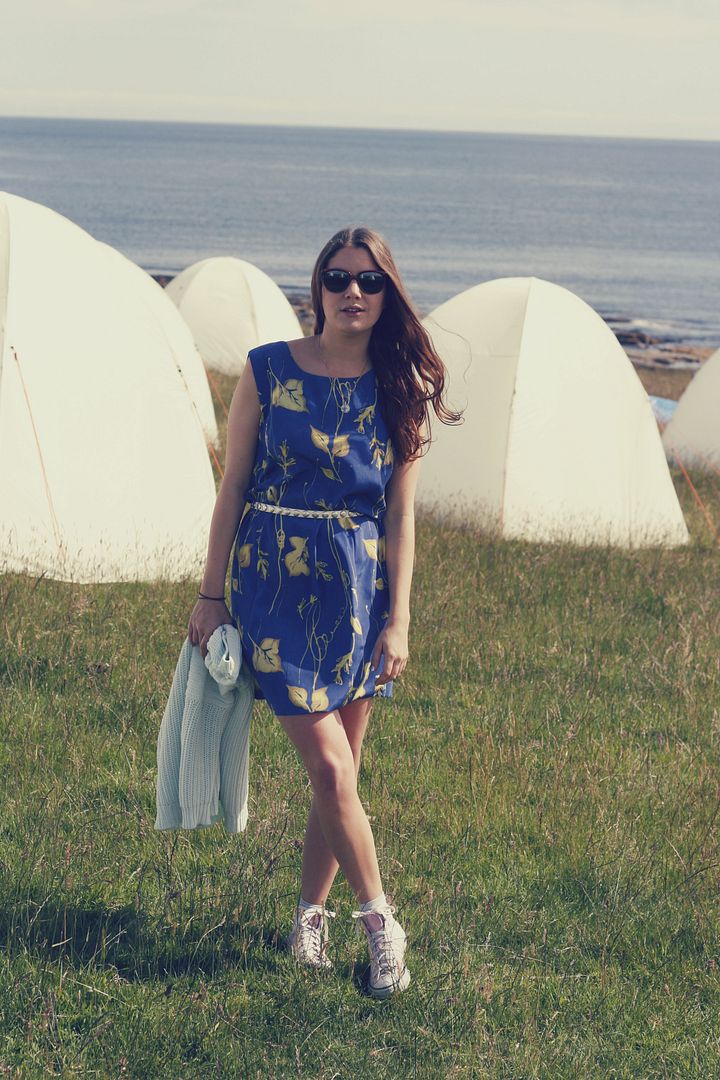 (Vintage dress and belt, Converse trainers, H&M jumper)
On my recent trip to Northern shores (the furthest north in England I've ever been, actually)
we happened to come across hundreds of white tents covering the landscape next to a derelict
castle we had come to visit. It was so surreal. Not to mention the perfect photo opportunity.
The tents were part of the
Peace Camp
installations across the country. There were only seven
across the country and we managed to stumble across one! It made for a great contrast to all
the landscape, castles and beaches I had been seeing...