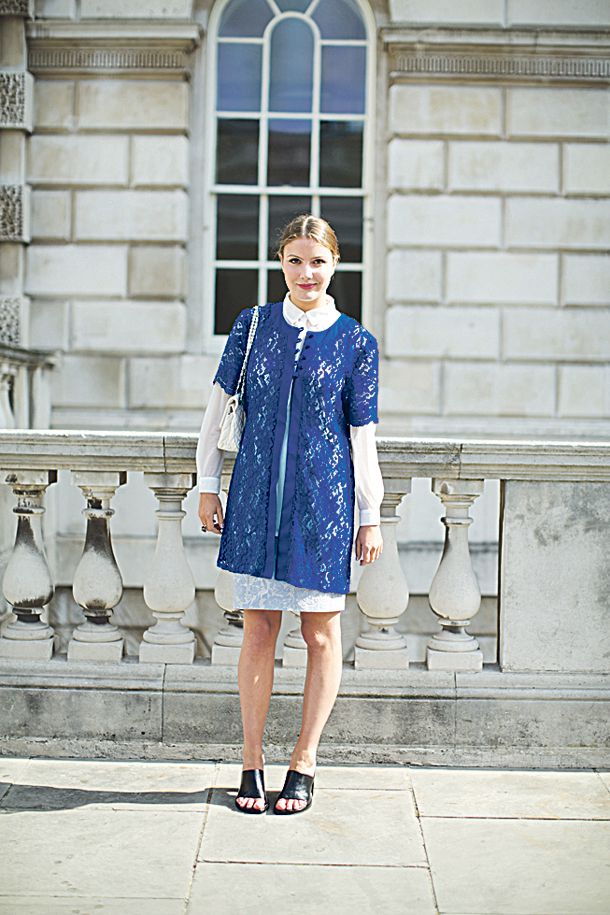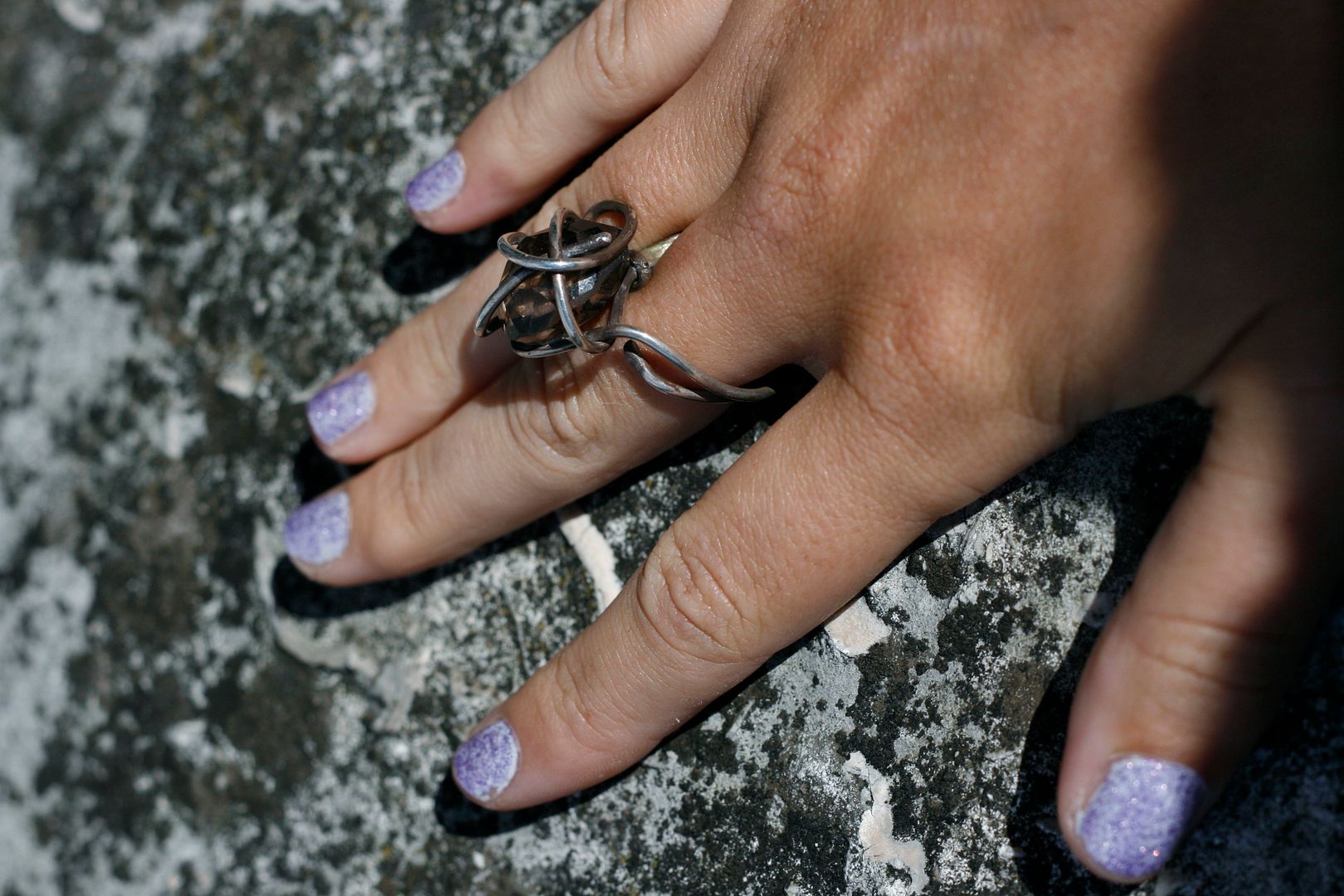 (first photo by Marcus Dawes for LFW Daily, second by me. H&M shirt and skirt, Chanel bag, rest vintage)
My outfit on the first day of London Fashion Week- which seems like forever ago now!
And some sparkly nails to match.
The Guardian also shot me in this outfit,
and when asked to
describe my outfit, I decided to go for 'Mod Lace'- a modern, brighter take on lace with my
almost clashing, almost matching lighter blue patterned pencil skirt.