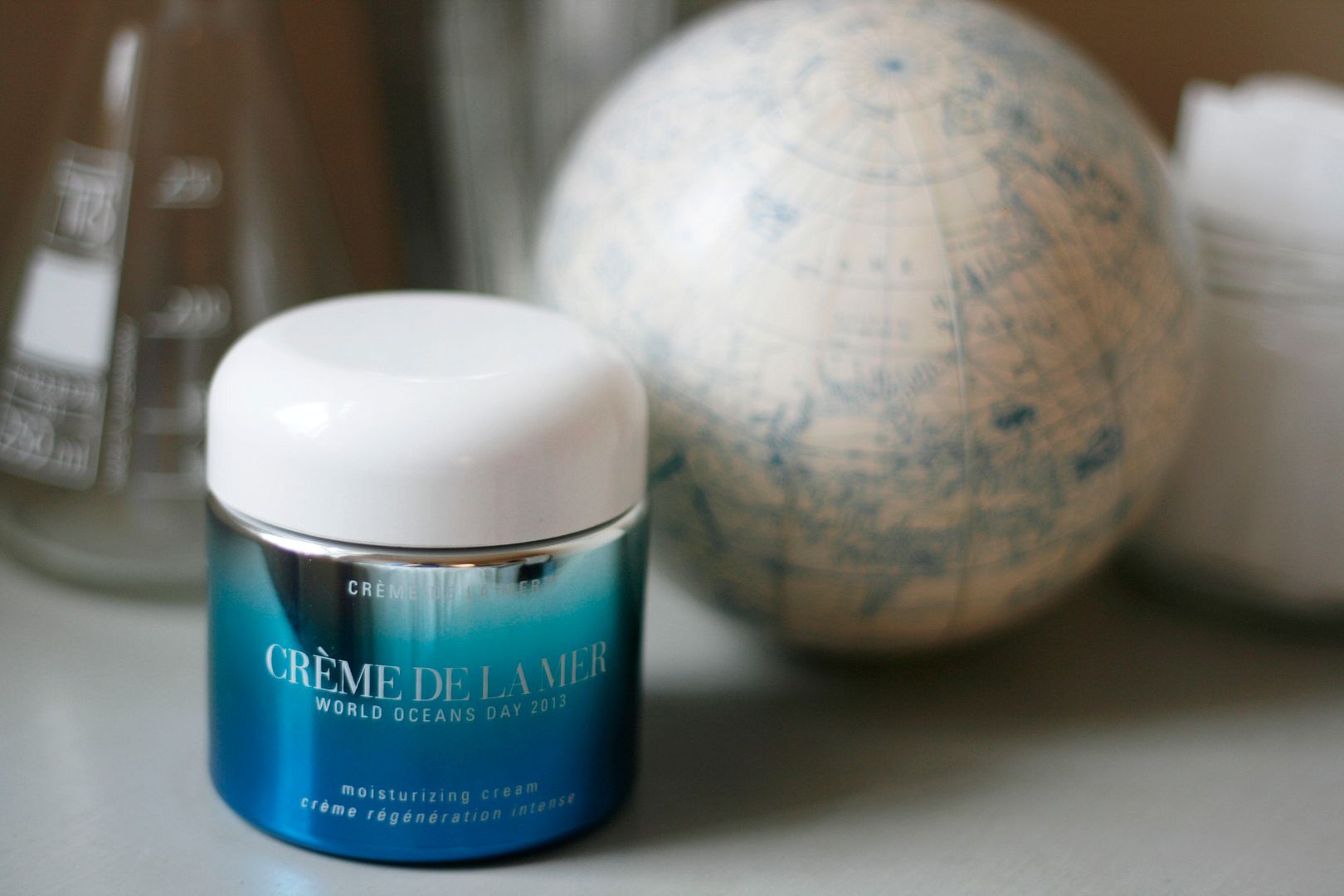 I get the feeling sometimes that lots of people thing beauty is a pretty vain business. It's
easy to understand why- it's a business based on your appearance. But so are clothes, so
are cars- even art is often based on appearances (you can afford that painting!?) and the
taste that you have. In fact, everything is part of vanity and narscism and that shouldn't be
a bad thing. We care about ourselves- and that's nothing to shy away from. Why wouldn't
you want to be the best version of you you can be?

That's why I was really honoured when Crème de la Mer asked me to shoot their Limited
Edition 100ml pot. Probably the most coveted skincare brand in the world- but guess what?
They care too. The Miracle Broth used in all Crème de la Mer products (if the brand name
wasn't obvious enough already) relies on a living ocean and one the has a working marine
ecosystem.

The almost holographic-oceana pot will be available from 18th May at Selfridges and the
proceeds will go towards the BLUE Marine Foundation.