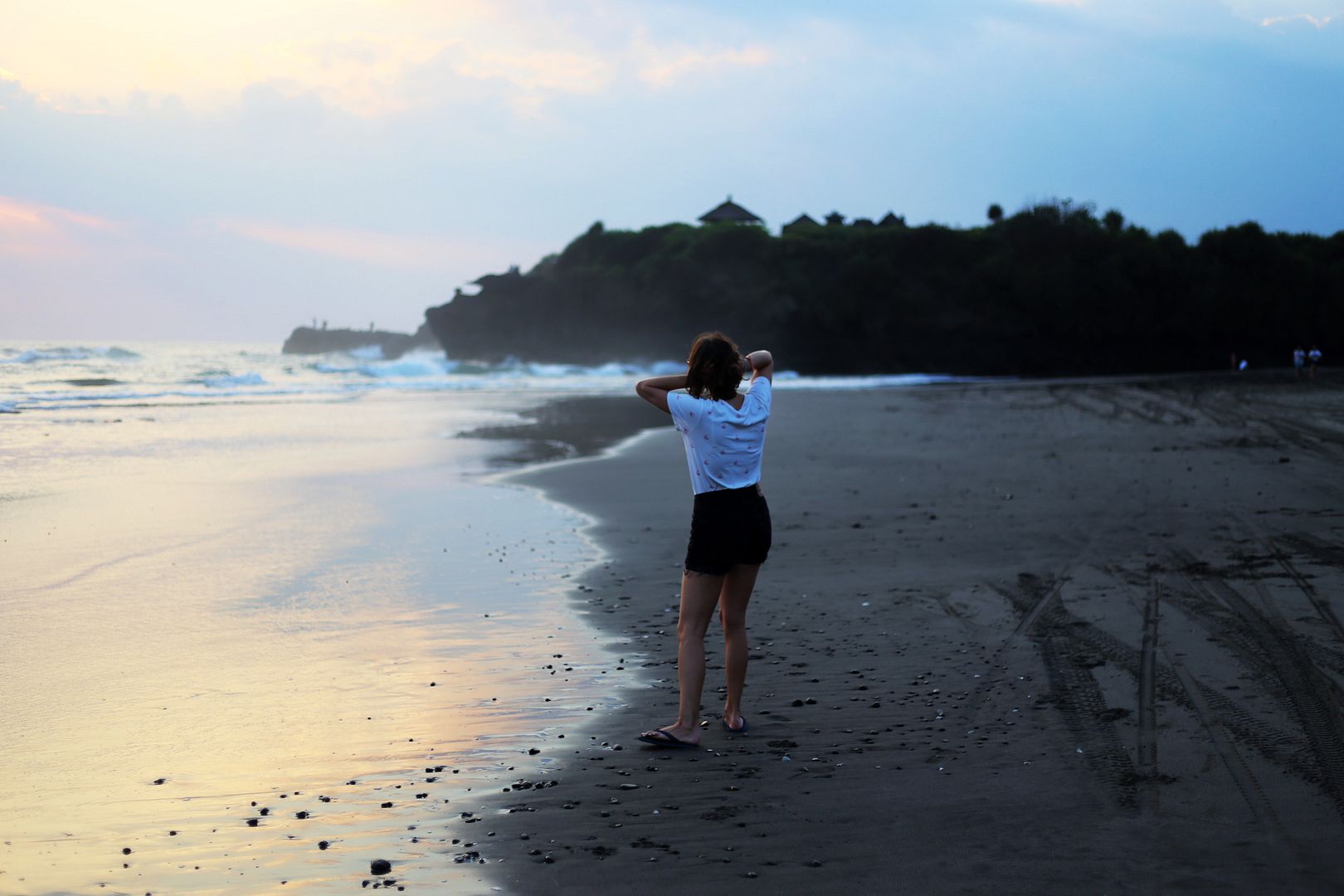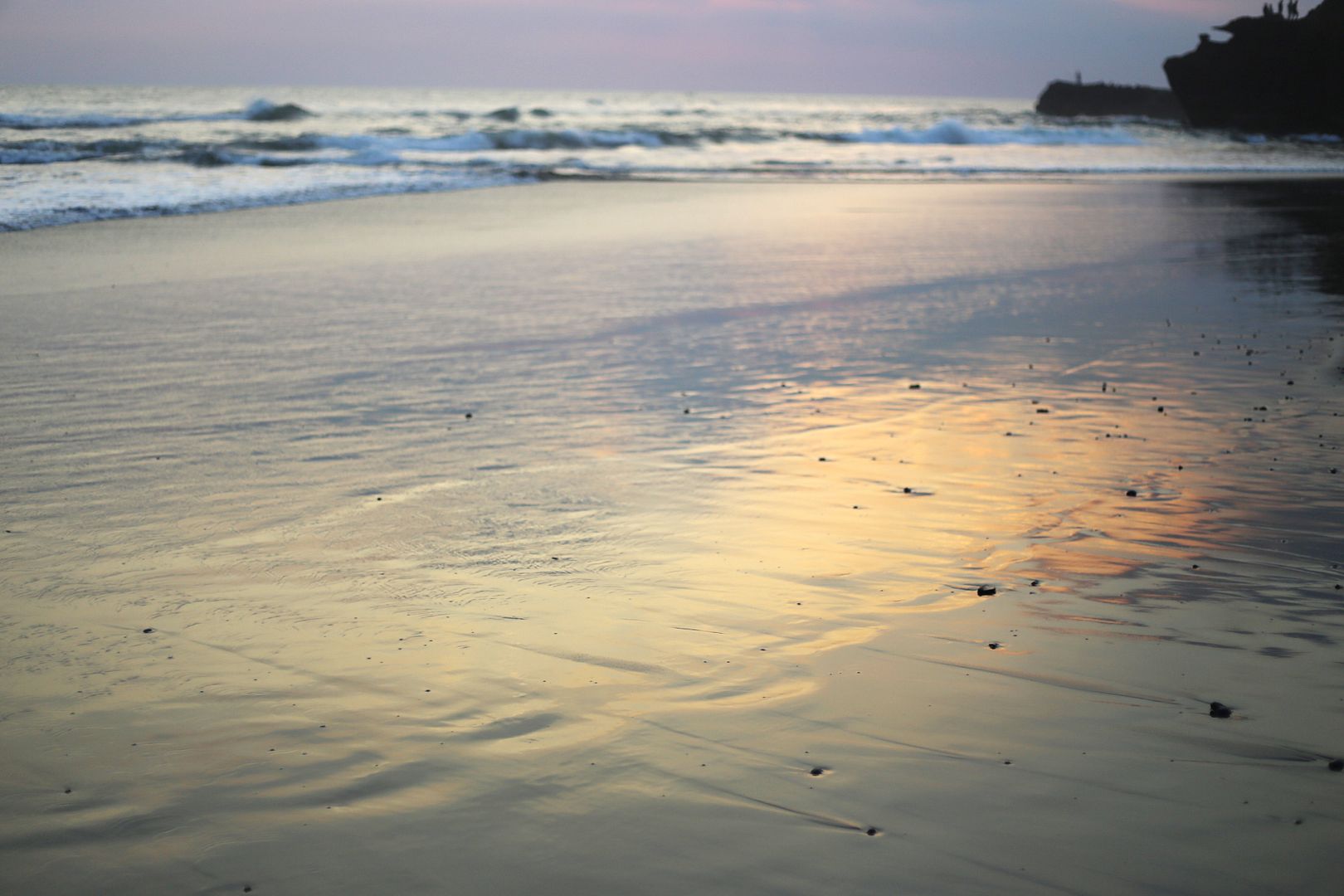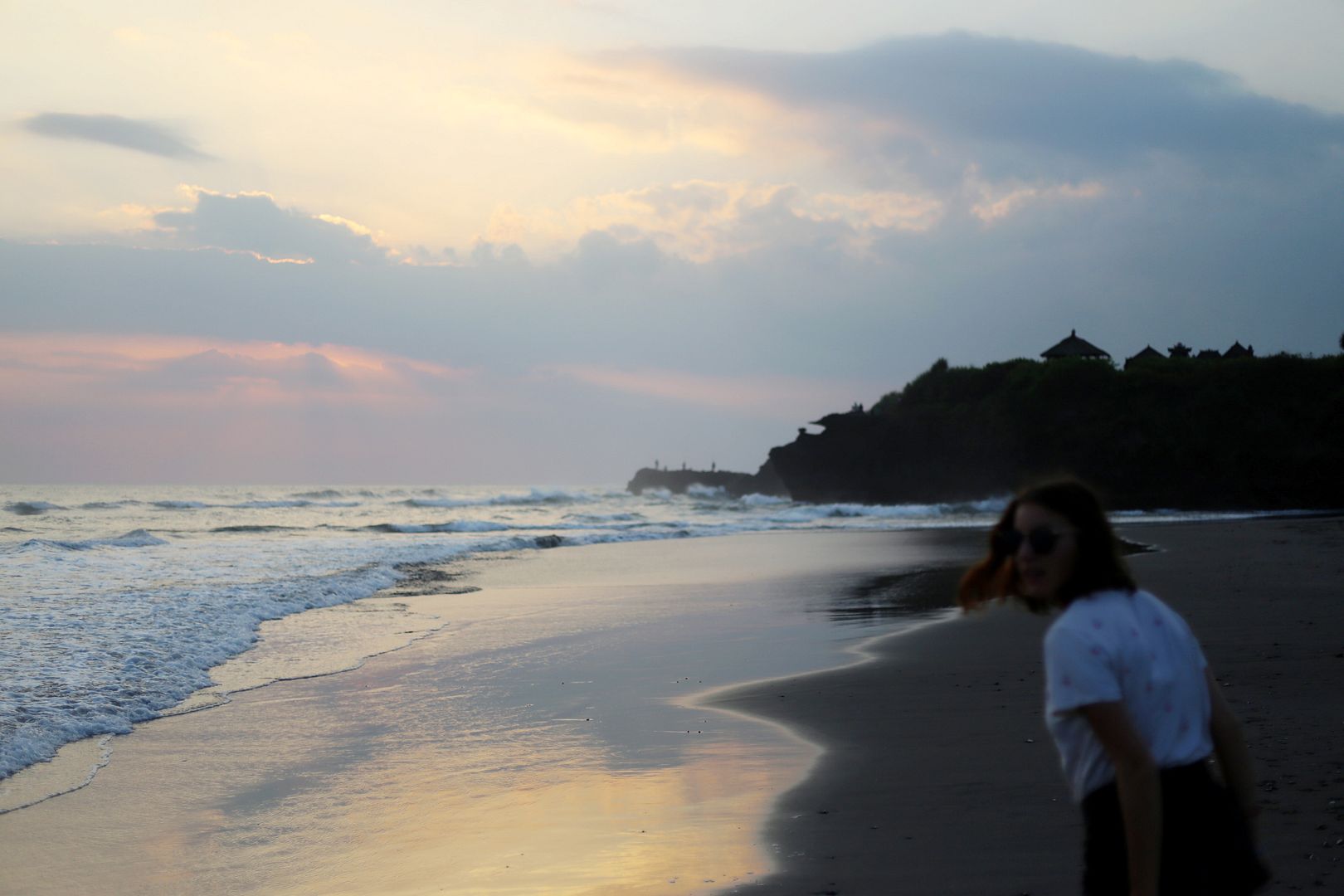 We were really spoiled for beautiful sunsets in Bali, and on our last night there was no exception.
The black sand in Soori was incredible, and made the experience all more special as it felt so
unusual after 3 months of white sand (the travellers life, I know). I especially love the reflection
of the colours in the shallow sea.
See my full photo diary of
Alila Villas here.