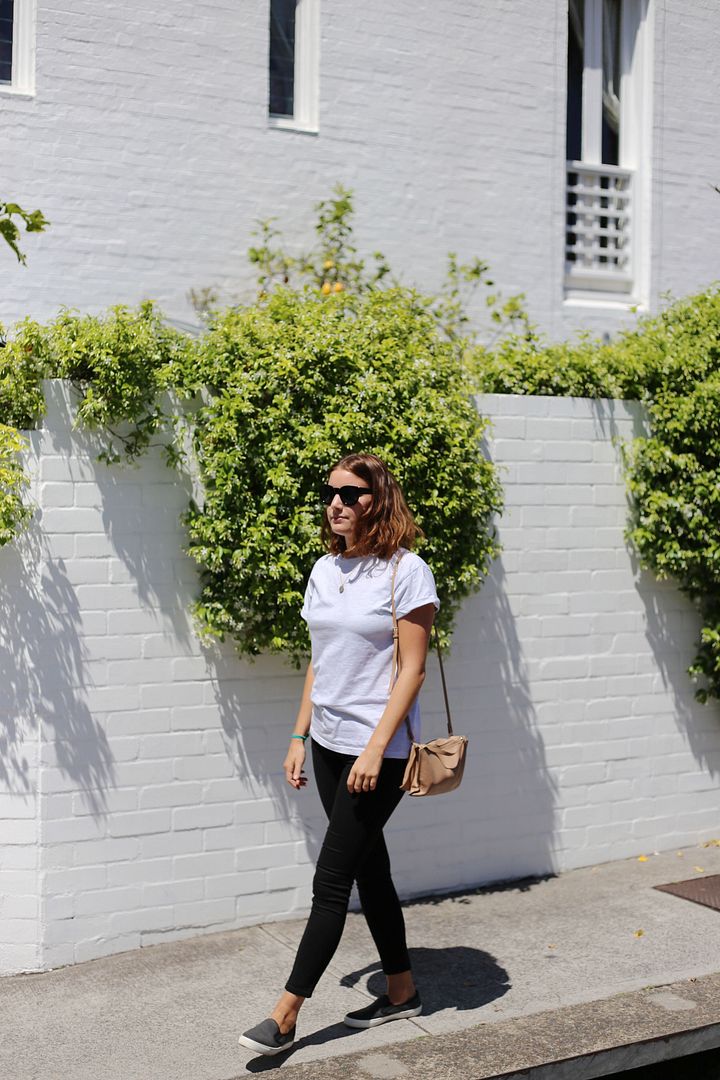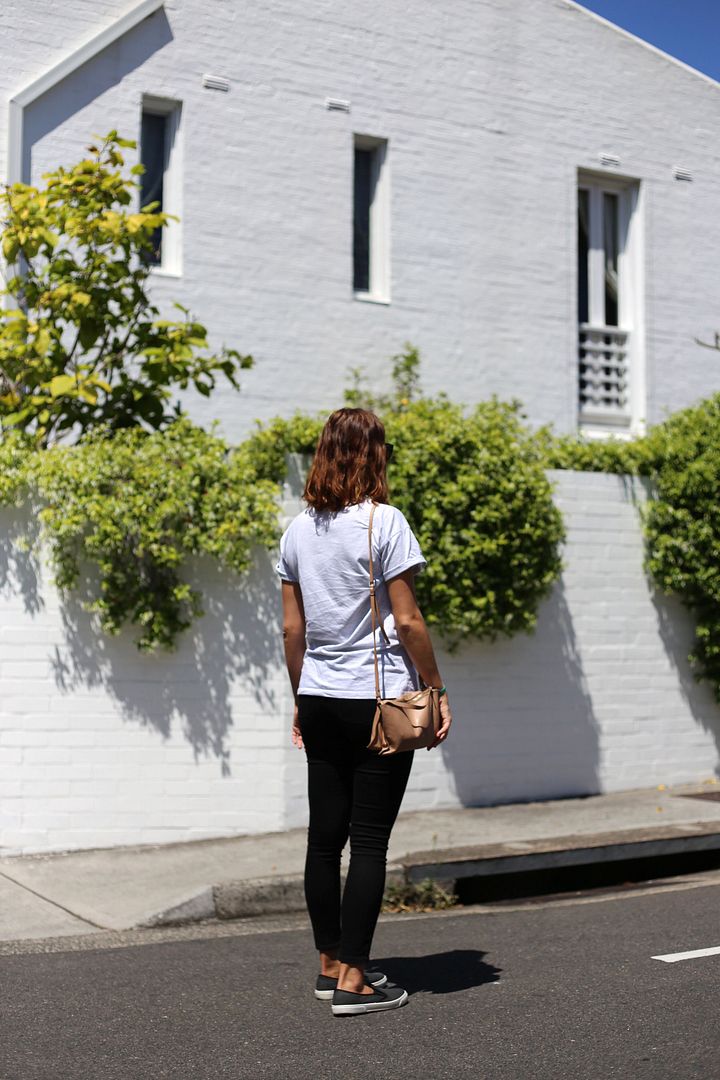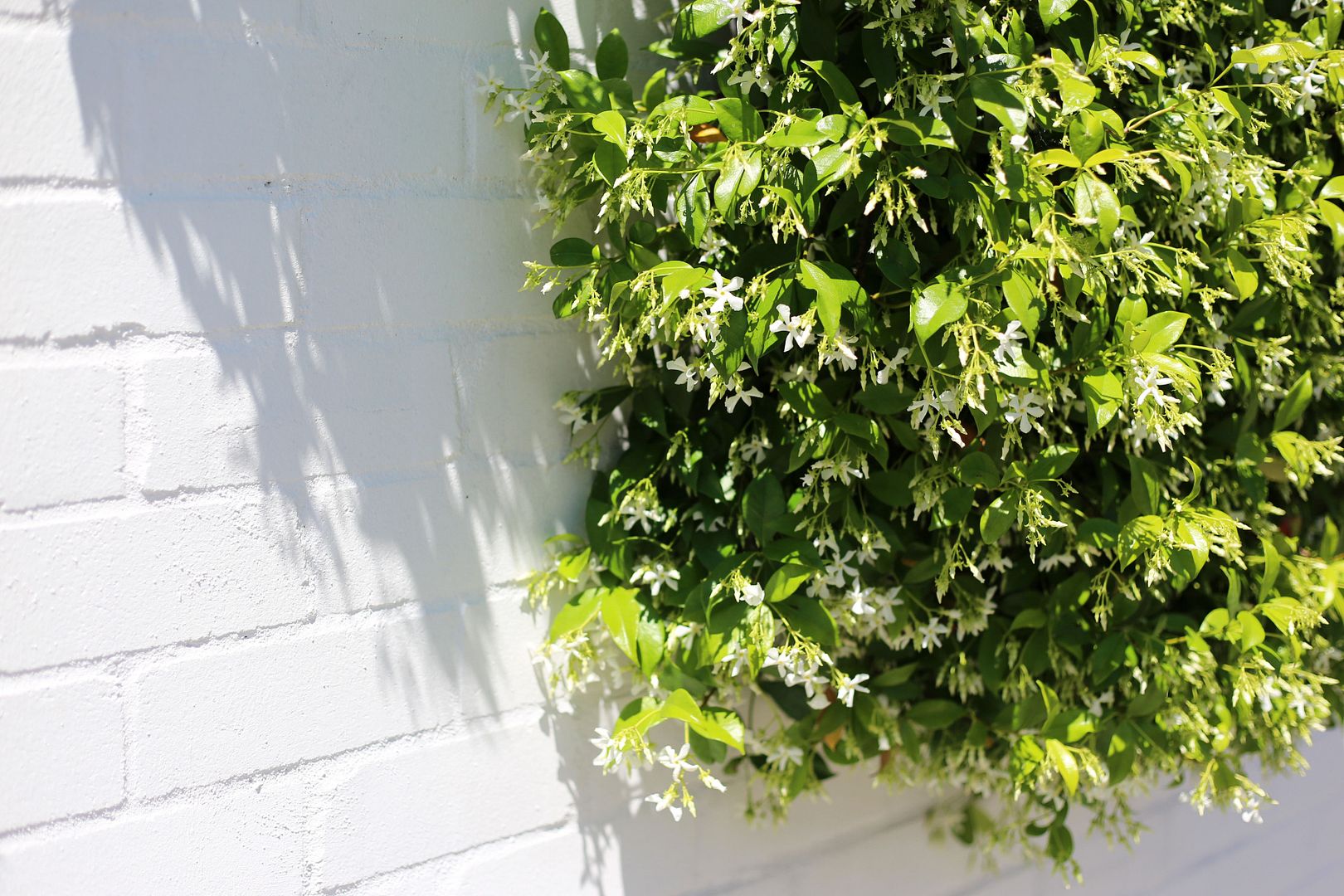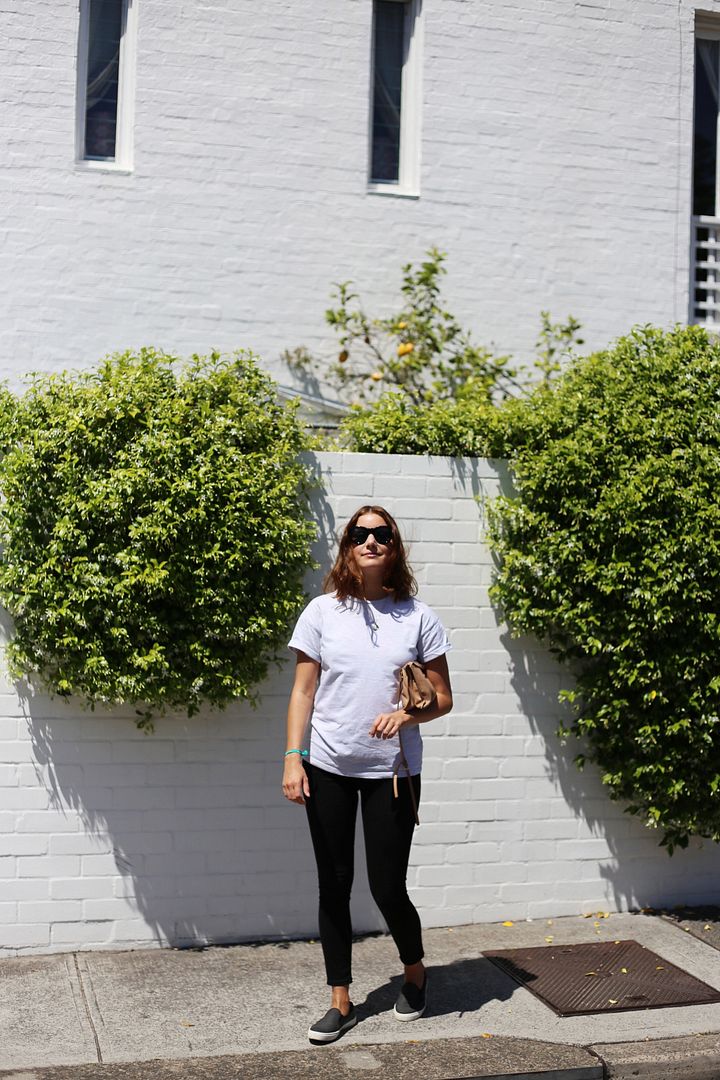 Simple is always best.
I'm trying to carve out a new wardrobe, mixing some of the pieces I brought with me to Sydney,
and making sure the new pieces I do buy fit in with my minimal amount of clothes (which is the
way I intend to keep it).
I bought black sunglasses from Seed and Kurt Geiger slip-ons because I knew they were items
I could easily wear everyday, no matter what clothes I'm wearing. Paired with my go-to Acne
jeans, and Topman t-shirt (I swear the boys ones fit better) and COS leather bag.
Reading this
great piece on Simple Living
has also reminded me that keeping things to a
minimum is good for your mind too, not to mention you bank account.