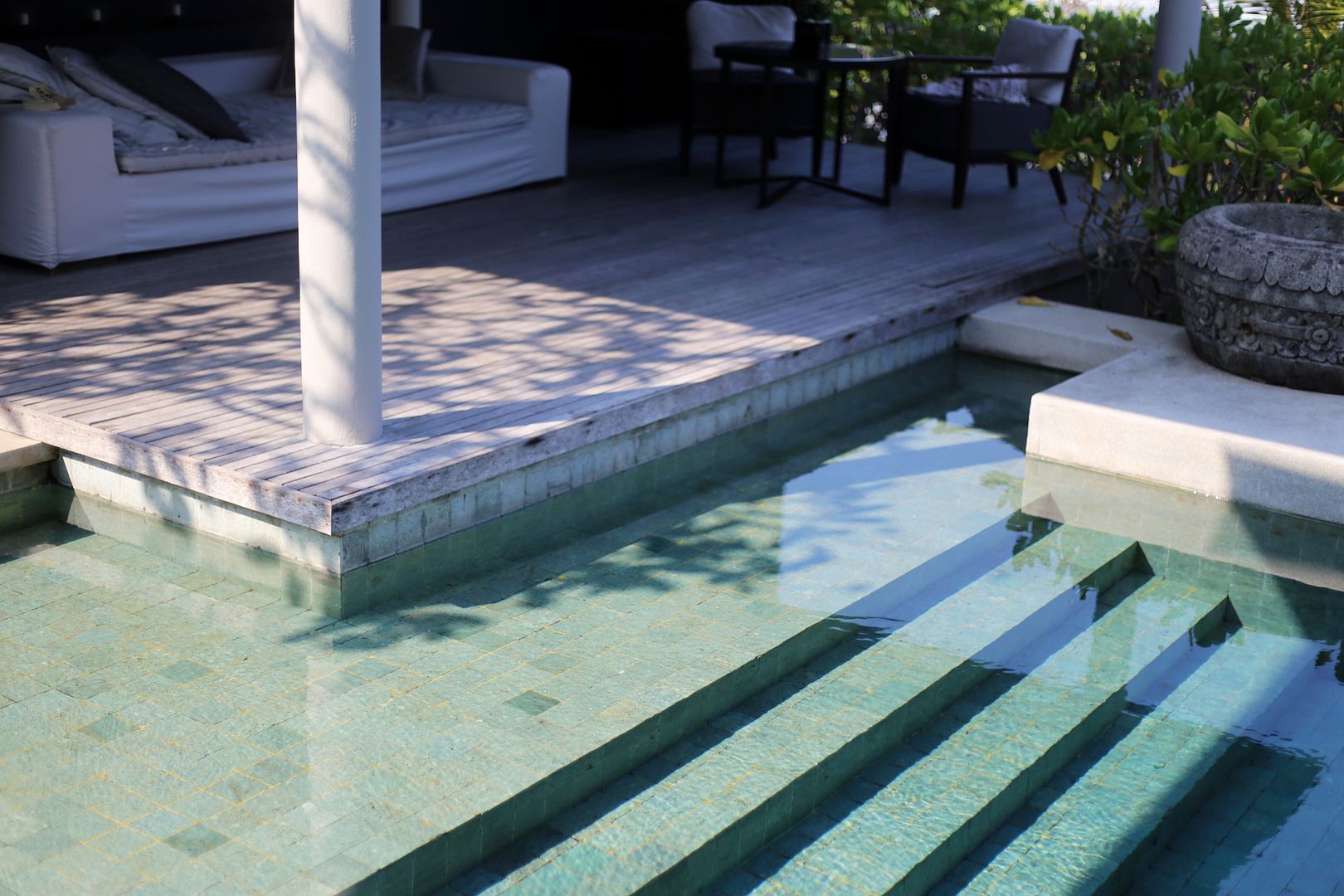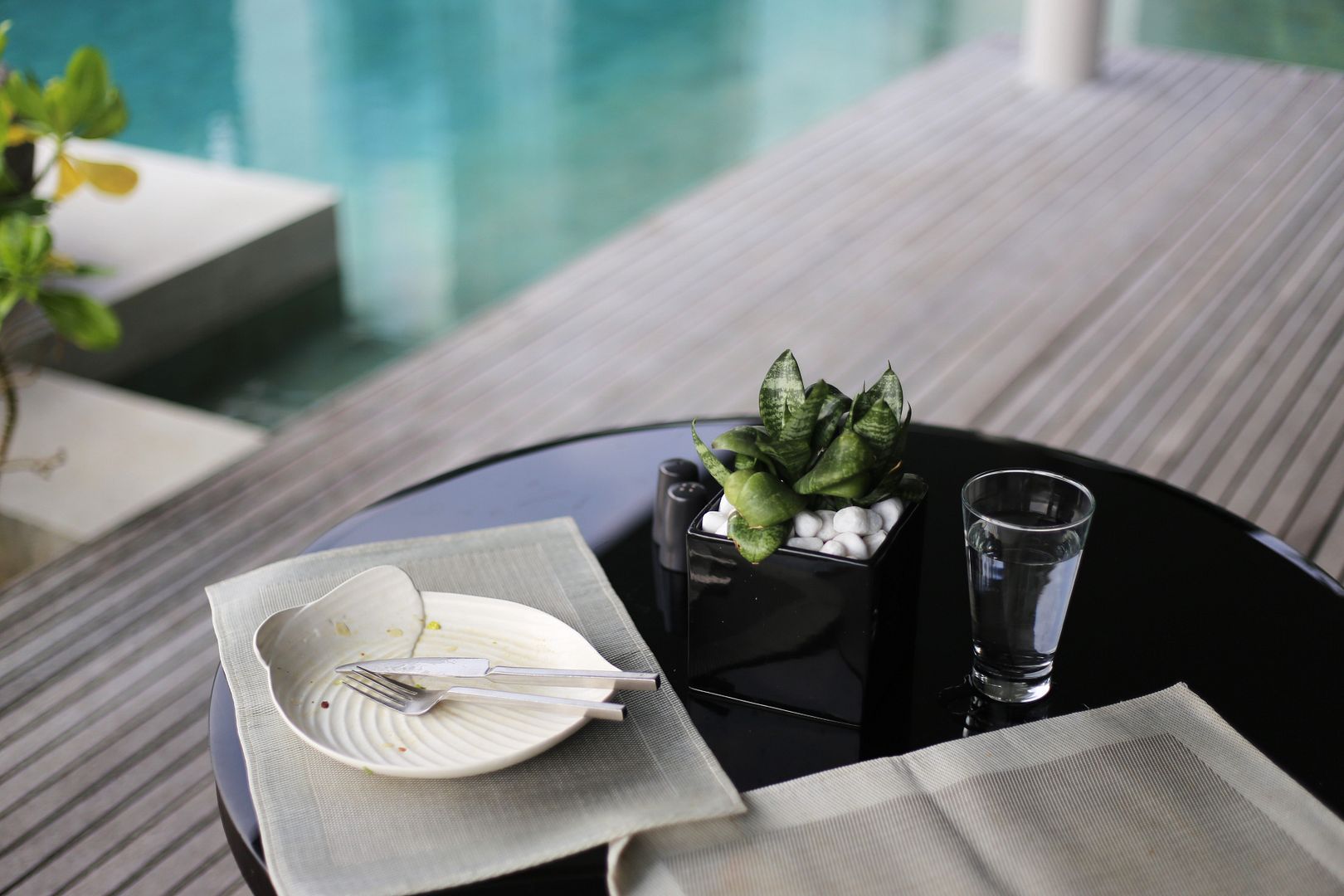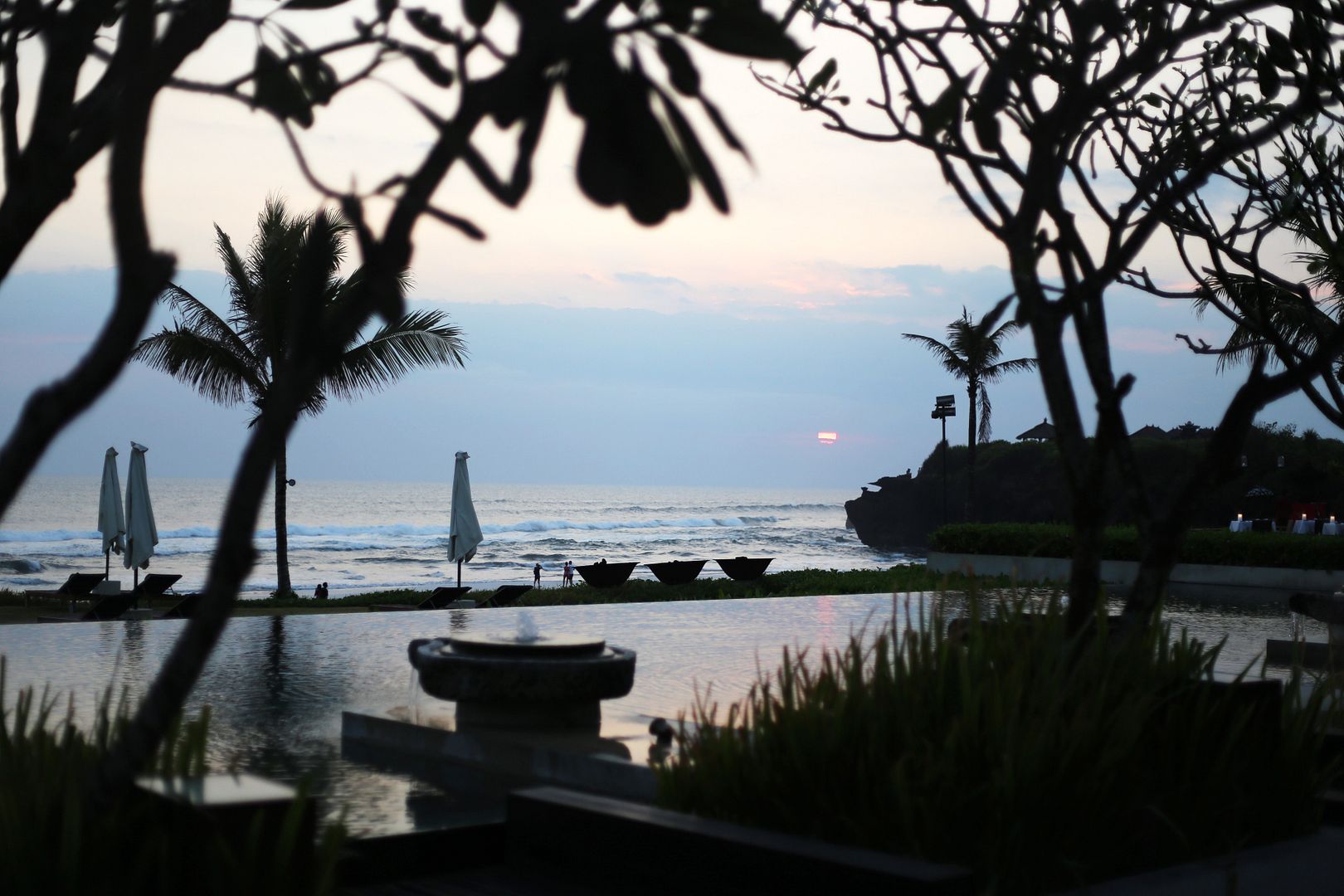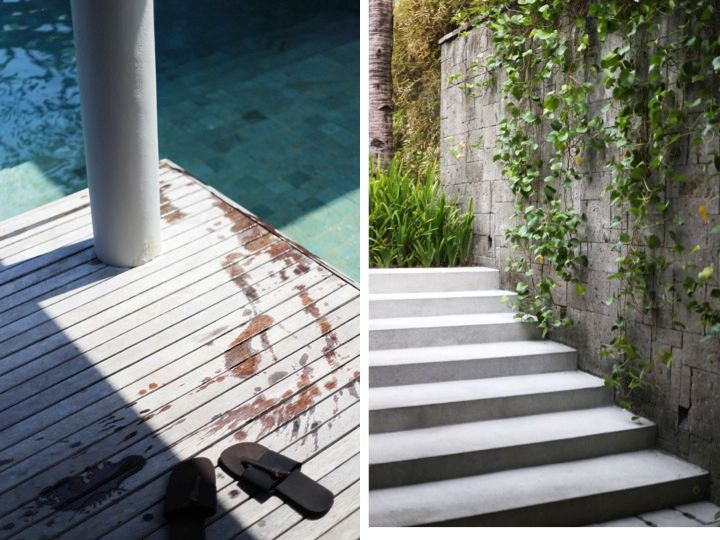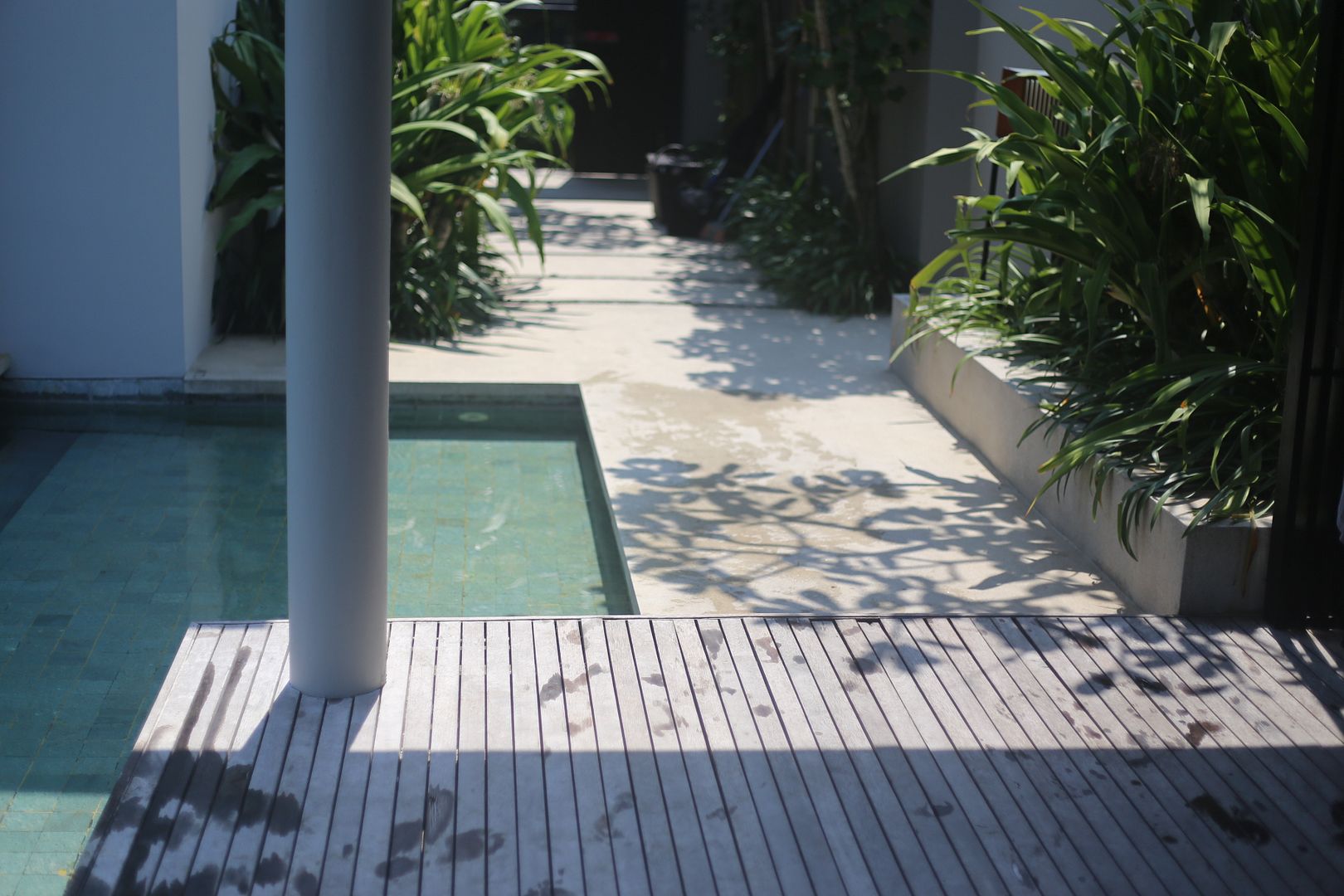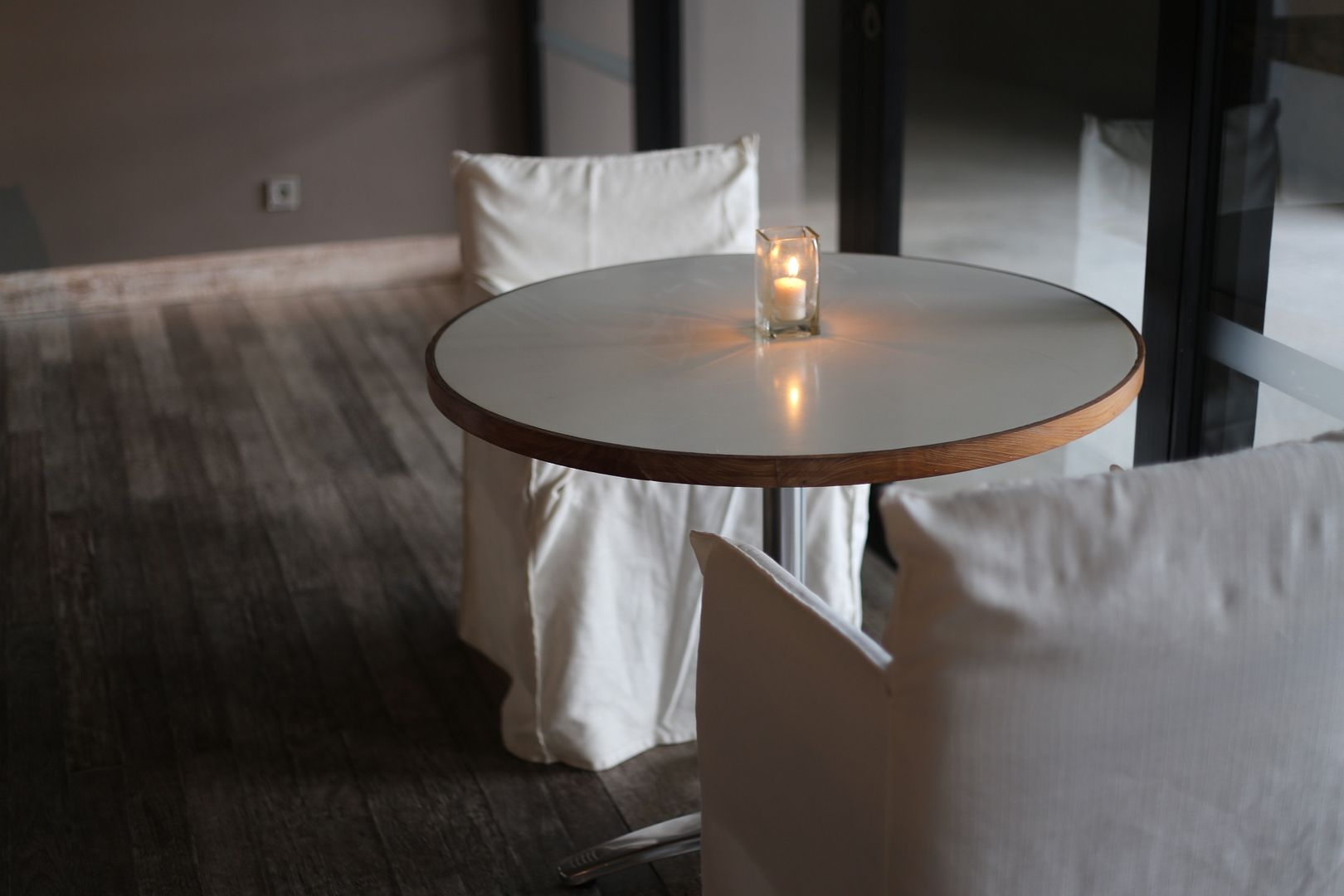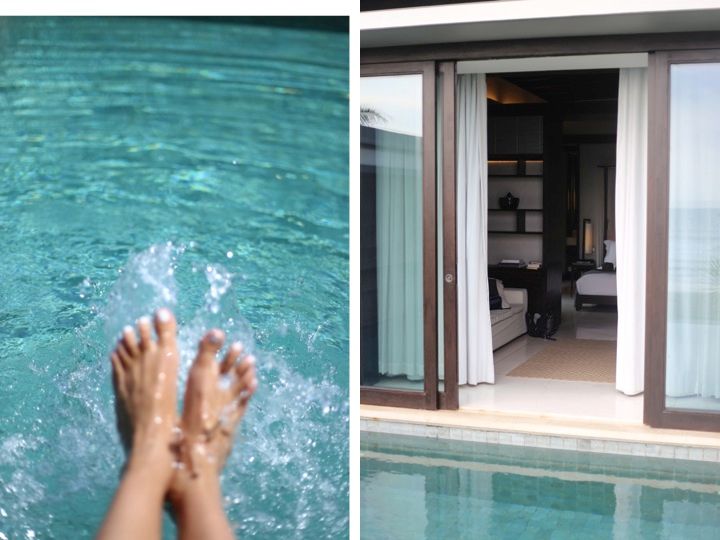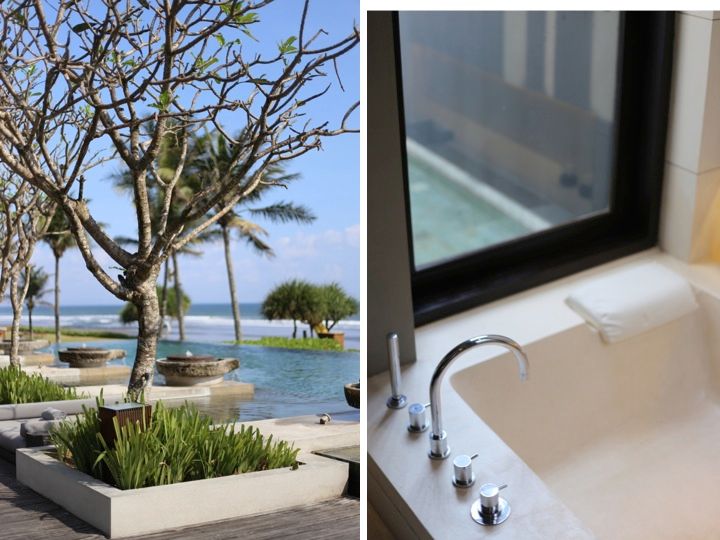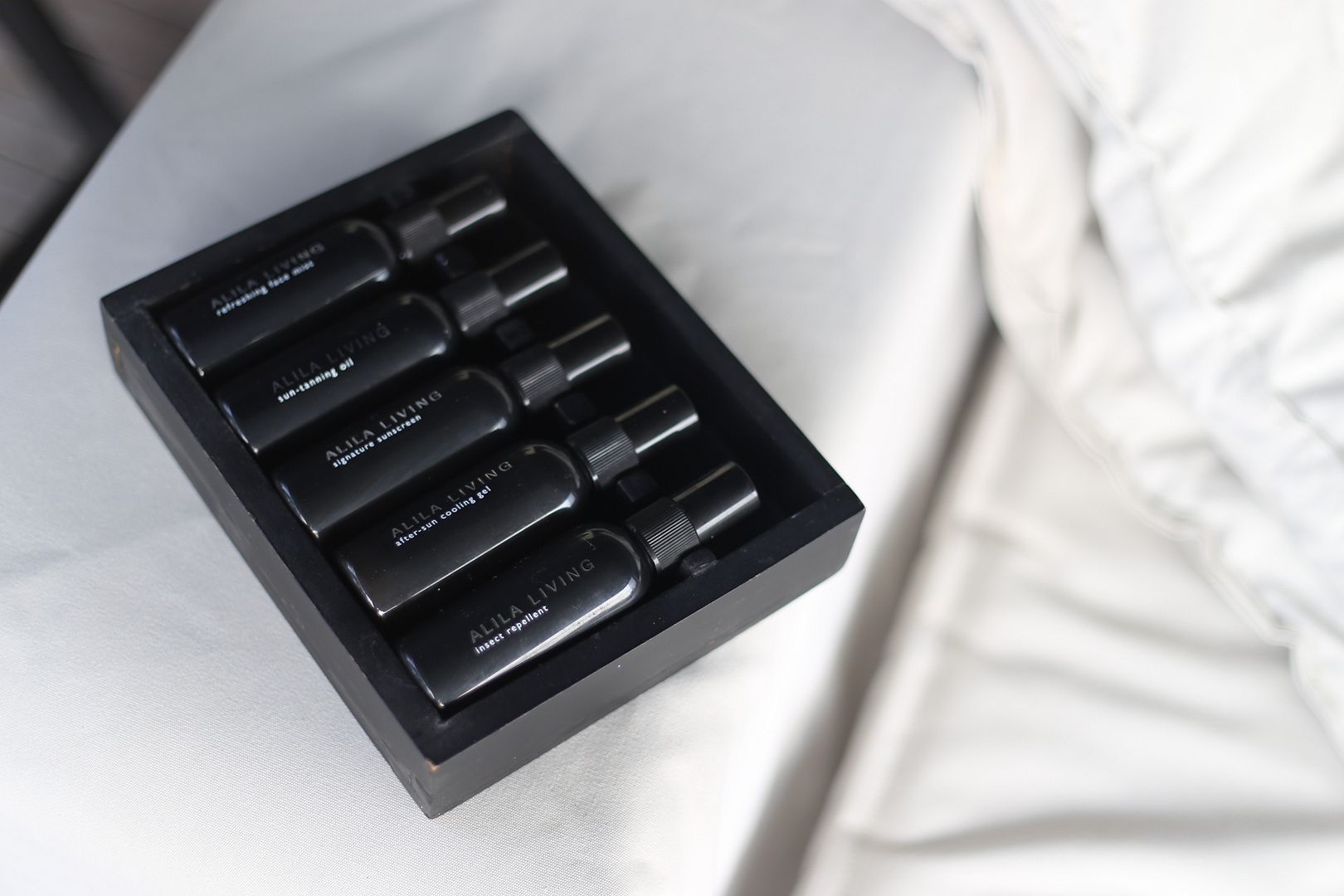 I can't begin to explain the amount of times I drafted, re-drafted, edited out photos, and added
new ones in to this post. It had to be perfect. I had to convey my feelings and the atmosphere
of
Alila Villas Soori
through the images above, and transport you there.
This was the last place we stayed in Bali, and it really was like we had saved the best until
last. Tucked away in lesser known Soori in Bali, opening out onto a black sand beach, we had
our ocean front pool villa. The villa felt like it was built into the pool, rather than the pool
around the villa, with every door and window opening out onto it (even from the bath!
Josh's favourite thing was to wake up and straight in the pool from the french windows). An
outdoor shower leading out from the his 'n' hers bathroom mirrors and sinks - complete with
Alila Living products - where you could take you post-pool day shower as the sun was setting,
or even better - stroll down the beach on your way to
Cotta
for dinner.
I felt truly relaxed here, even though this was the place we saw our first - and last! - snake during
our travels. This feeling of Zen was of course helped by a couple trips to
the spa
to experience
the
Relaxology package
. With both my muscles and skin softened, the only thing I wanted to do
was head to the Reading Room below, which had it's own coffee bar, big lush sofas and all the
books you could ever read by candlelight.
See my previous post from
Alila Villas here.
INSTAGRAM | TWITTER | PINTEREST