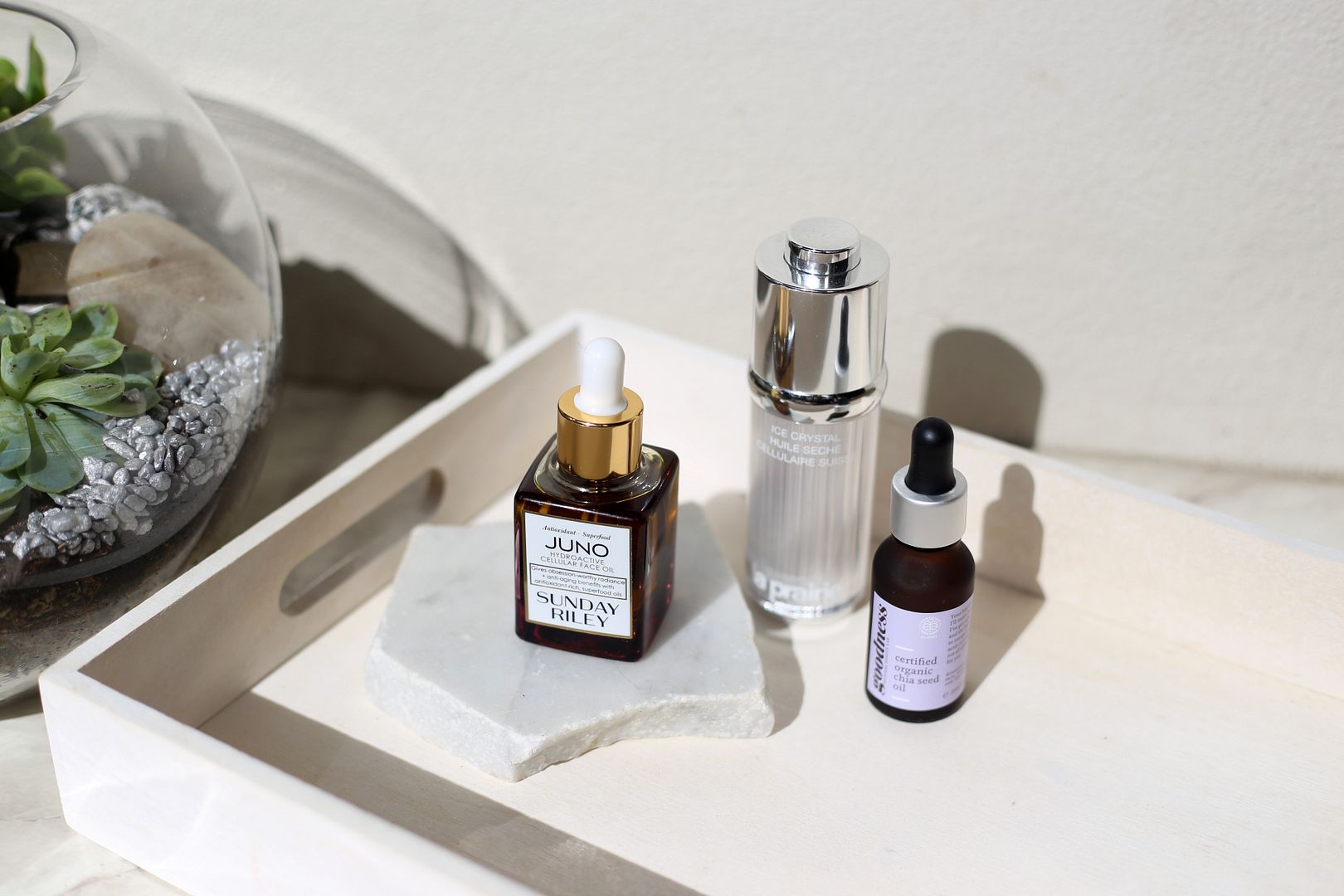 The 3 oils that aren't leaving my top shelf.

I never used to be a face oil kind of gal, but nowadays I just can't stop myself.
How did this happen? These oils (from at different price points) swayed me over.


Simple and to the point. More than just health food for you face, this oil deeply nourishes
the skin and gives you the much coveted 'glow'. Plus it won't break the bank.
Sunday Riley juno hydroactive cellular face oil
Finally! An oil without any essential oils. I can't explain how frustrating it is that my skin
reacts to essential oils, so once I heard about this Juno I had to try it out for myself, (thank
you
Mecca Cosmetica
for existing!) and the results were beyond impressive. I now
understand my friends who have been raving about face oils.
La Prairie cellular swiss ice crystal dry oil
Tipping the higher end of the price point is this classic from La Prairie (which I talked about
here
). Yes, it's expensive, there's no denying that. But this is a product I can really vouch for
and say it's worth the money. The ultimate luxury in skincare - it makes your skin feel and
look like you've just had 12 hours beauty sleep and woken up to an hour's facial.
As they say - good things come in three's.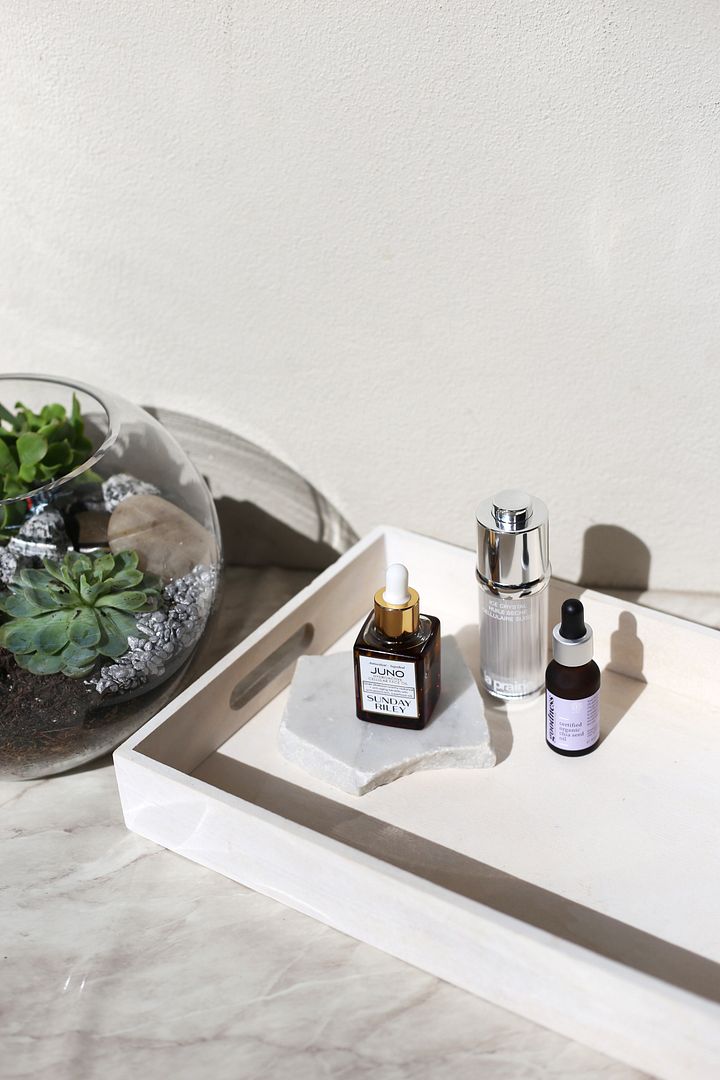 You might also like