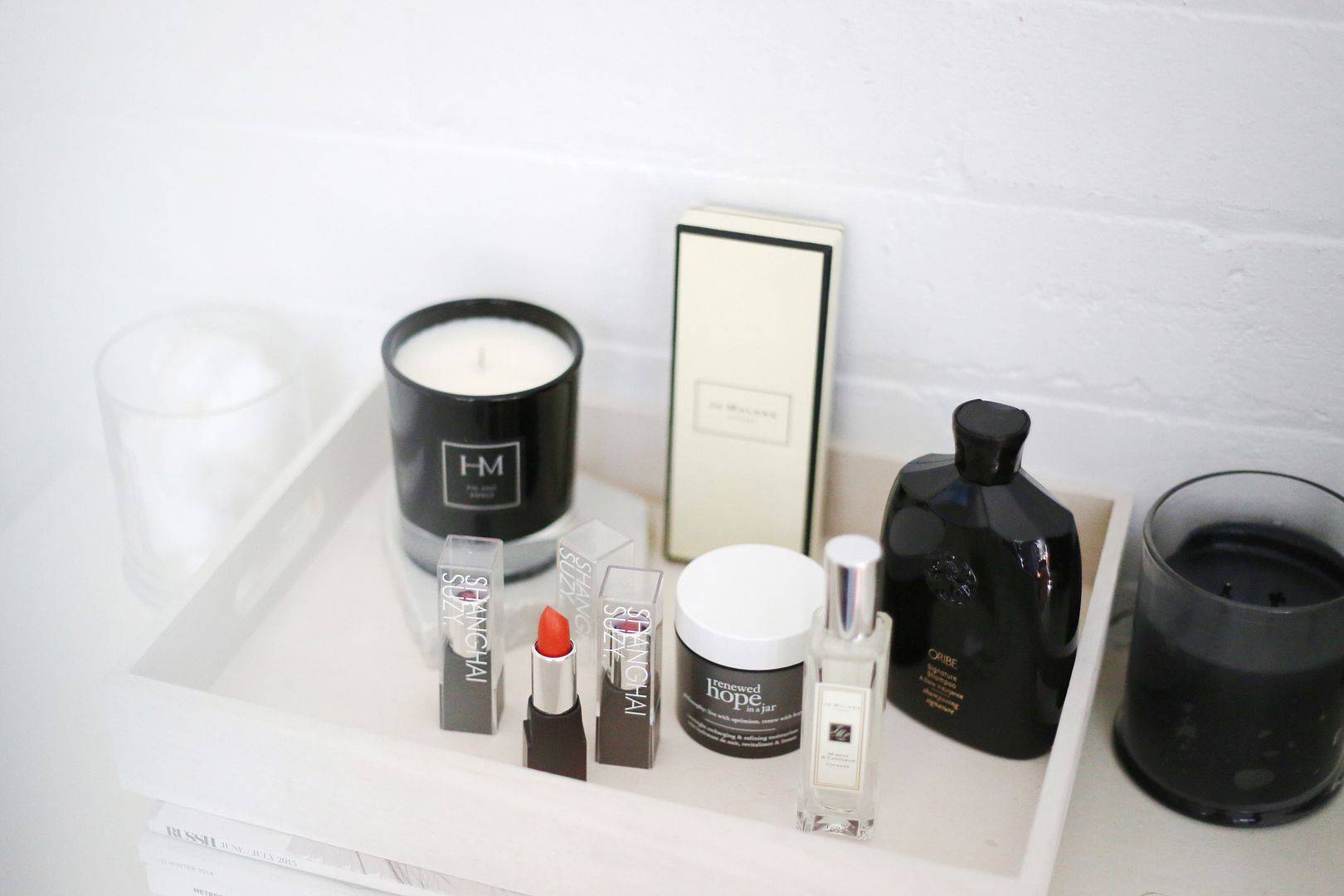 On my top shelf this week.
For me, the five aspects of beauty that make me feel the best are - hair, lips, skin, scent, home.
If I know those aspects are under control, then I don't need to worry about anything else.
After all, what's more enjoyable than applying lipstick, spritzing a new scent and flicking
your goodhairday hair before leaving the house?
HAIR
I now understand the Oribe frenzy - thick, shiny hair is mine each time I use
the shampoo.
LIPS
Hailing from Melbourne, Shanghai Suzy lipsticks are bright and fun.
SKIN
What's better than hope? Renewed hope, of course. Philosophy's cult classic has
been updated, and I've been using the overnight cream to recharge my skin.
SCENT
The new Jo Malone Mimosa and Cardamom (which I talked about
here
).
HOME
A good candle makes me happy, at the moment I'm burning this
fig and amber
one from Hut & Manor.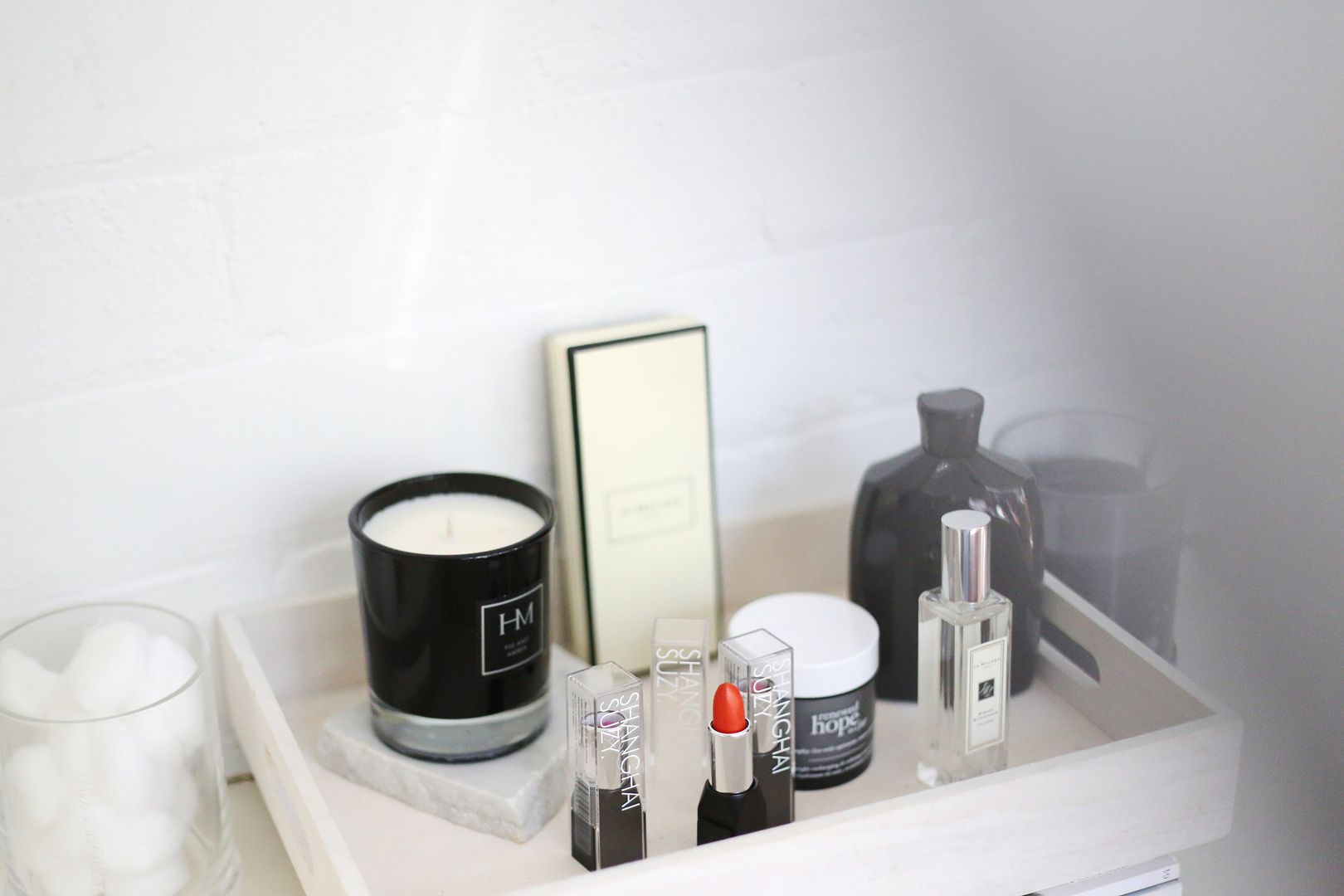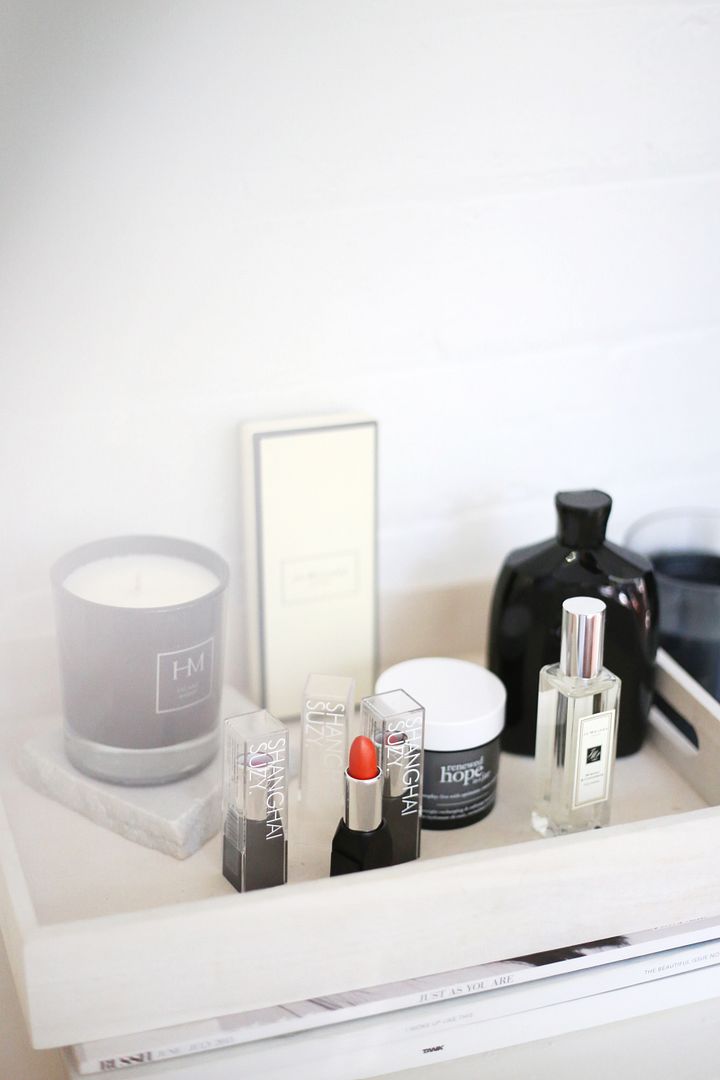 You Might Also Like