Especially when your teens were quite some time ago...
Breakouts are one of those things that I thought would stop by the time I hit twenty, like a
magical power that would regulate all my hormones the second I was no longer a teenager.
Sadly, that wasn't the case.
I had really good skin up until the age of about 14 when all hell broke loose. I wouldn't say
I had'acne' but it was consistent turnover of breakouts. This was a
full time issue and probably what made me so interested in skincare and what products did
what in the first place. Now more than 10 years later and I
just
about think I have a hold on
things. I know this is an issue for lots of people so I wanted to share what I've learned over
the years, and the best products to help you have your best ever skin.
Cleanse
I mean: duh. But if you're prone to breakouts I suggest starting with a
balm or oil cleanser
to
remove your makeup and then go in again with a
cream cleanser.
Don't use harsh products,
these often just make things worse.
I use a mix of
Neal's Yard Remedies Wild Rose Beauty Balm, Shu Uemura Ultim8 Cleansing
Oil, La Roche Posay Purigyin Foaming Gel, Omorvicza Thermal Cleansing Balm, Sunday
Riley Blue Moon, La Mer Cleansing Gel.
Post Cleanse
Hydration is the name of the game with breakouts, even though everyone thinks you're meant
to be drying everything out -
that won't work in the long run
.
I use an essence (
SK-II Facial Treatment Clear Lotion
) to soften my skin - plus it's great for
ageing so ideal for adult acne - and then apply a targeted mist (
La Roche Posay Serozinc
) to
soothe my skin and tighten pores.
Exfoliation
Please, please, please don't use those harsh scrubs full of apricot kernels! For sensitive skin
(which your skin will be when it breaks out) these are the worst and just irritate the skin. I
started
using chemical exfoliants
at 22 and it's been life changing. They do an even better
job of exfoliating and I don't have to scrub all the good skin off my face at the same time
too.
Some of my favourites are
REN Resurfacing AHA Concentrate
,
Colbert MD Tone Control
Facial Discs, Omorovicza Radiance Serum
and
Skinceuticals Retexturing Activator
. Use
just one exfoliating product once a day.
Hydrate
Hydrating your skin won't make you have more breakouts.
Hydration is the biggest and
most important thing in skincare
because it helps prevent everything that can go wrong (aka
ageing, spots, pigmentation, scarring...). At one point I was using a hydrating mask every
night. Yes, every night. There's nothing wrong with going all out! It's almost impossible to
overdo. My current trick is to
mix my hydrating serum in with my oil
. Pure heaven.
I love
Dermalogica Skin Hydrating Masque
and
Skinceuticals Hydrating B5 Masque,
Sukin Chia Seed Oil, Bioderma Hydrabio Serum.
Target Areas
When you have spots on your chin doesn't mean you need to apply acne treatments to your
whole face. I remember first being told that I could use different serums/treatments and even
masks on different areas of the face, that I didn't have to treat my face as one whole thing and
being amazed that I hadn't thought of it before. Doing this helps you be more specific and
targeted with your skincare. For example, I'll just apple a clay mask to my t-zone, and perhaps
an antioxidant one to the rest of my face. I only use my overnight clearing gel on actual spots,
not over my whole face.
So simple, and so incredibly effective
.
My favourite products to target blemishes specifically are
La Roche Posay Effaclar Duo,
Avene Cleanance Expert Emulsion and Dermalogica Overnight Clearing Gel.
I
NSTAGRAM
|
TWITTER
|
PINTEREST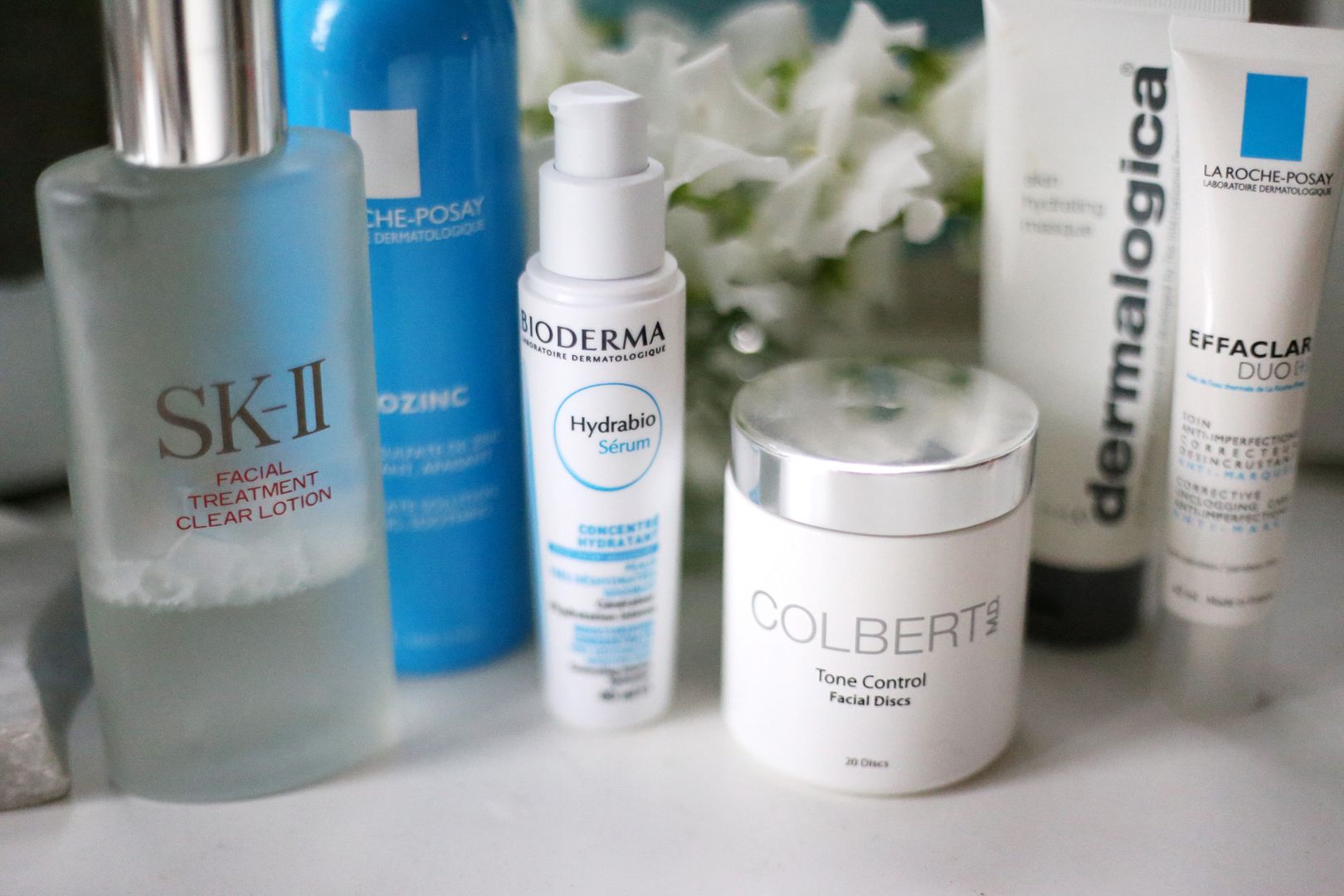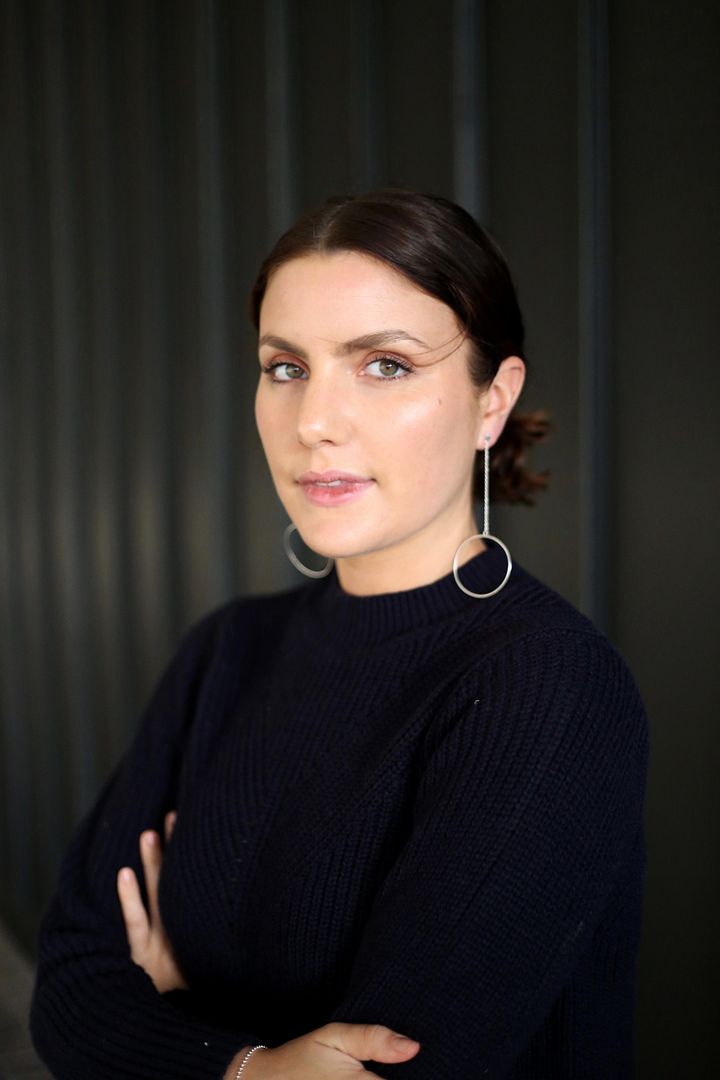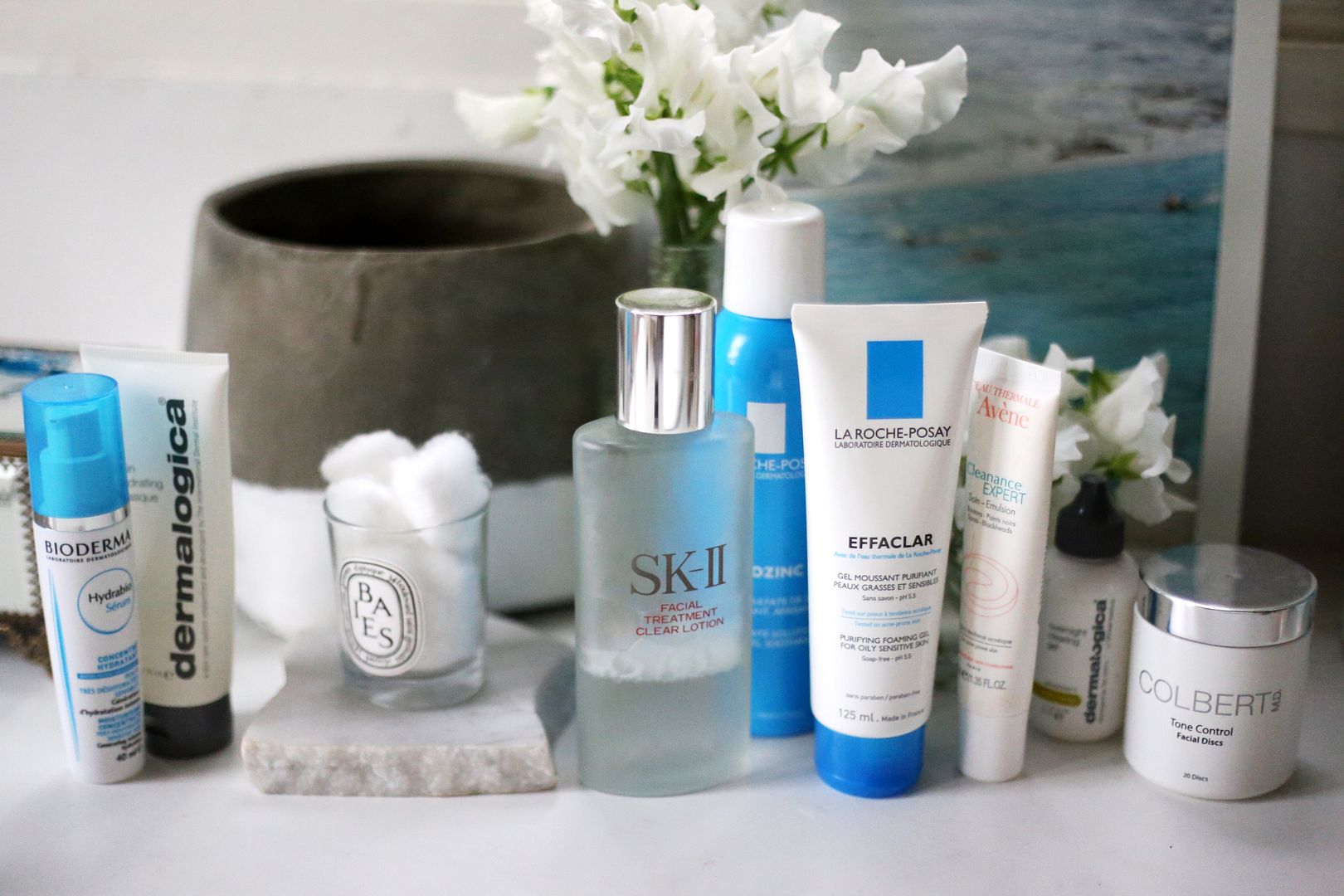 You Might Also Like