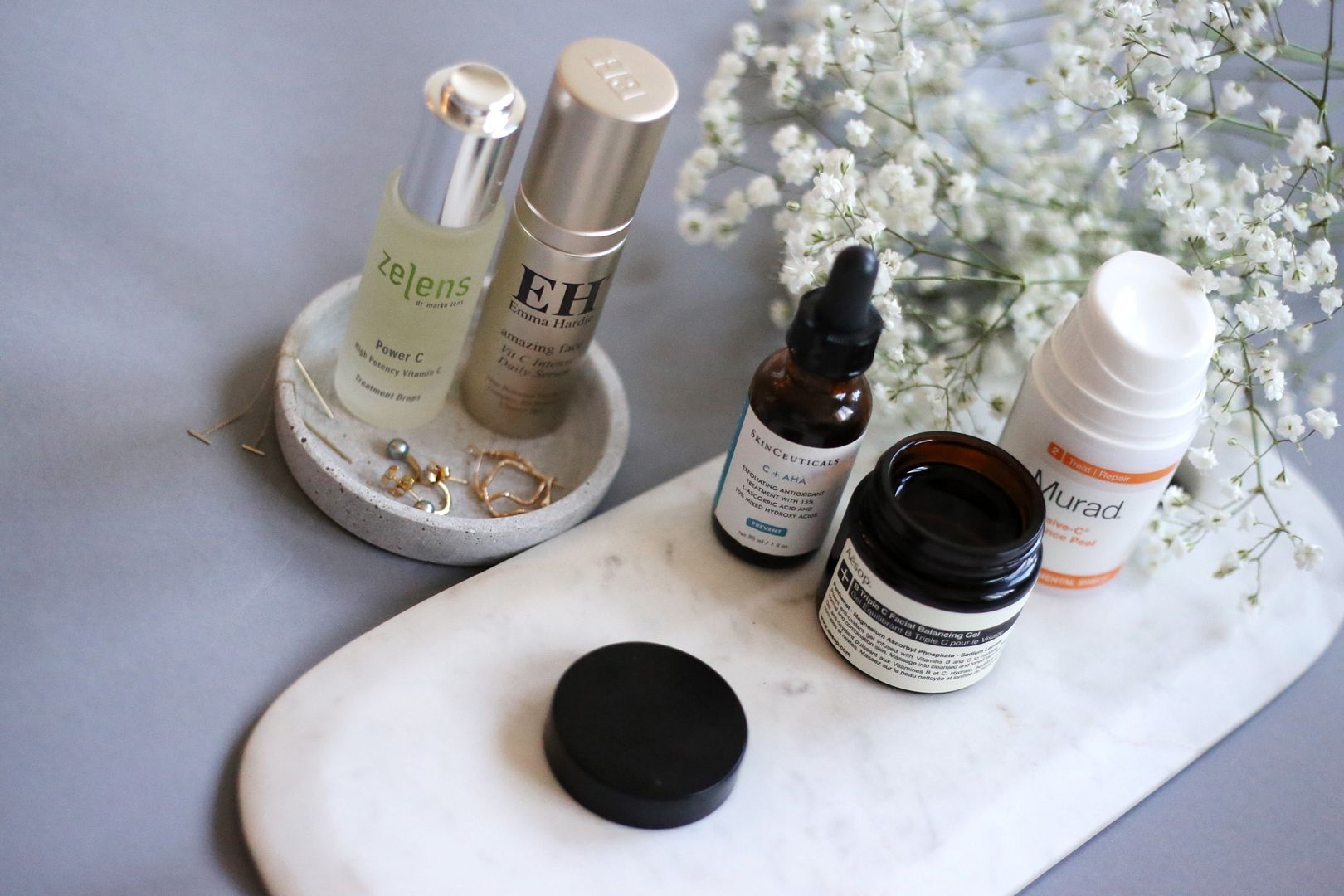 More than just oranges: the vitamin you should be applying onto your skin.
read more >
If there was ever going to be a miracle vitamin - this would be it. We all know it for it's power
in helping our immune system ward off any cold or flus, but it's also an
incredibly effective
treatment
when applied topically to the skin, too.
It's top strengths are:
Reducing Dark Spots
aiding your skin in the ability to repair itself thanks to its anti anti inflammatory properties, it
will even your skin tone no matter your age - whether you're dealing with acne or pigmentation.
Boosting Collagen Production
Vitamin C stabilises collagen cells, which means you'll have more of them which = plump,
glowing skin!
Defend Against Free Radicals
that means all the damage stress, pollution and sun can do throughout the day. Vitamin C will
fight them away aka prevent them from doing any damage in the first place.
On top of this, I find it gives me skin an overall glow - which is always welcome!
The vitamin is
notoriously hard to stabilise
in products form (and so completely usfless to use
in a lot of products that claim they're Vitamin C) So I've listed
my favourite Vitamin C
products below for you.
Zelens High Potency Vitamin C Treatment Drops
Emma Hardie Vitamin C Intense Daily
Serum
Aesop B Triple C Facial Balancing Gel
Skinceuticals AHA + C
Murad Intensive C Radiance Peel

these are UK links, USA ones are below
I
NSTAGRAM
|
TWITTER
|
PINTEREST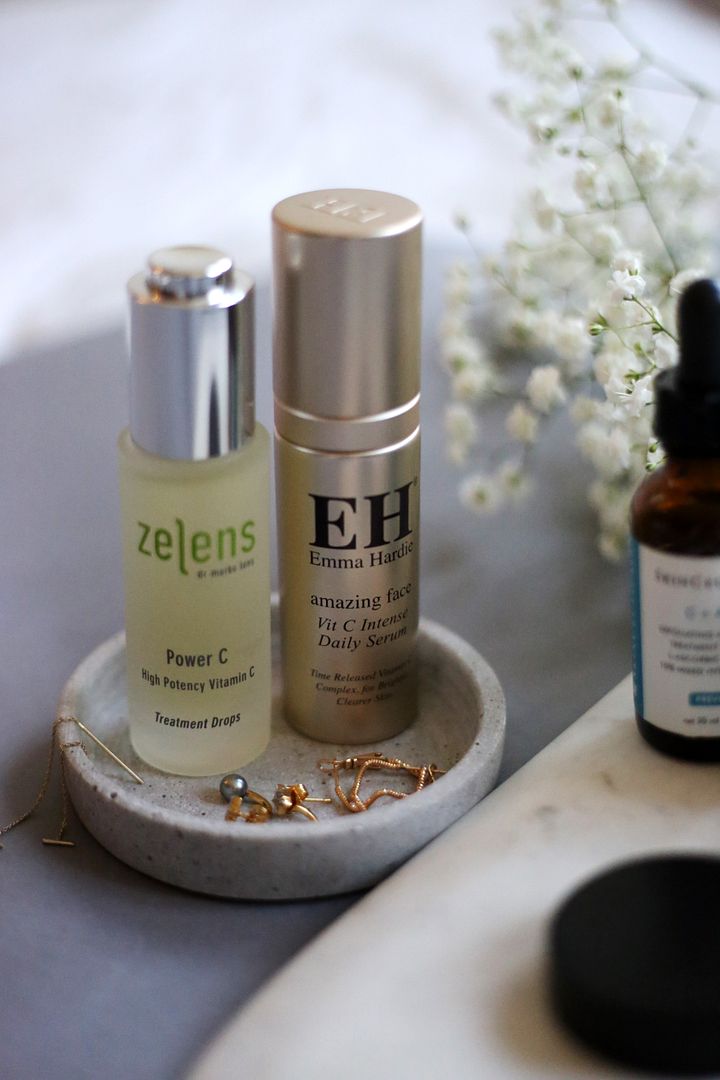 SHOP

You Might Also Like