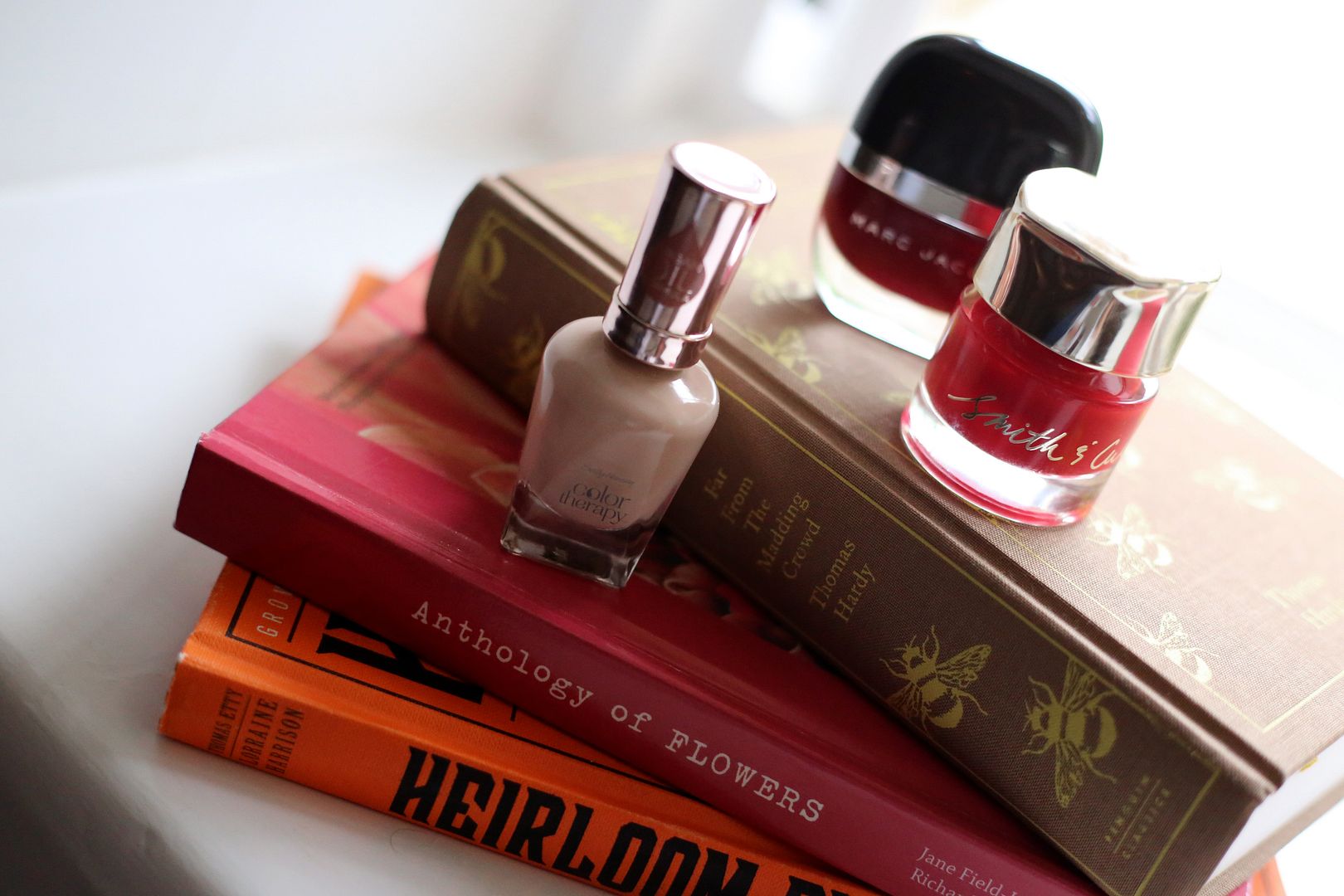 Summer ready.
read more >
Looking
polished
is all in the details. Nails are so small but so noticeable, and give away a lot
about a person. To me, anything but
a clean - polish or not - nail
is okay, especially as a
professional. If it's chipped then fine, remove it. No need to draw out the process and wait
a week while you slowly pick it all off.
So what colours to choose go for?
I'd say 'for summer' but really I never stray from a
classic red, a merlot red or a nude
.
Sometimes I've gone for a deep cement grey and in fact as I type this I'm wearing a blue
from Deborah Lippman.
the classic red
Smith & Cult Kundalini Hustle
I love this bright, perfect red. I apply about 3 layers of this and finish with a gel top coat from
Sally Hansen.
the merlot red
Marc Jacobs Nail Lacquer in Jezebel
This red is great because it looks good on every skin tone, and the Marc Jacobs colours have
enough staying power to not chip the first day into your holiday.
the perfect nude
Sally Hansen Chai on Life
Oh man, I love a good nail polish name. All awful puns are forgiven when it's the name
for a nail polish. Thanks to the Argan Oil formula of this polish, it's super hydrating and a
nice thickness in just one layer.
I
NSTAGRAM
|
TWITTER
|
PINTEREST
You Might Also Like