Emma Hoareau
July 18, 2010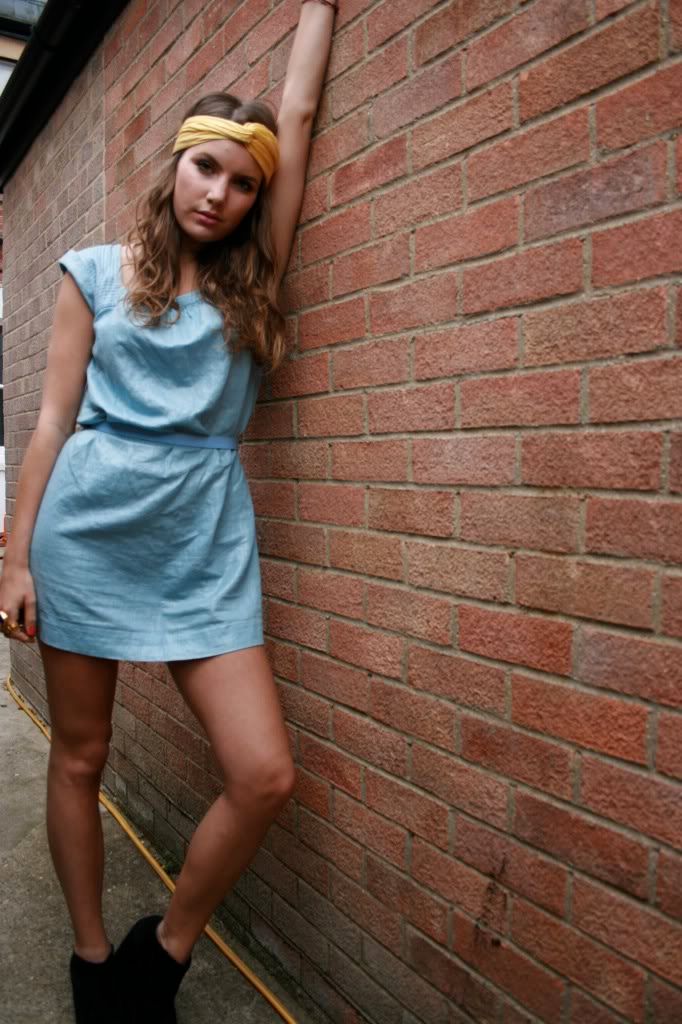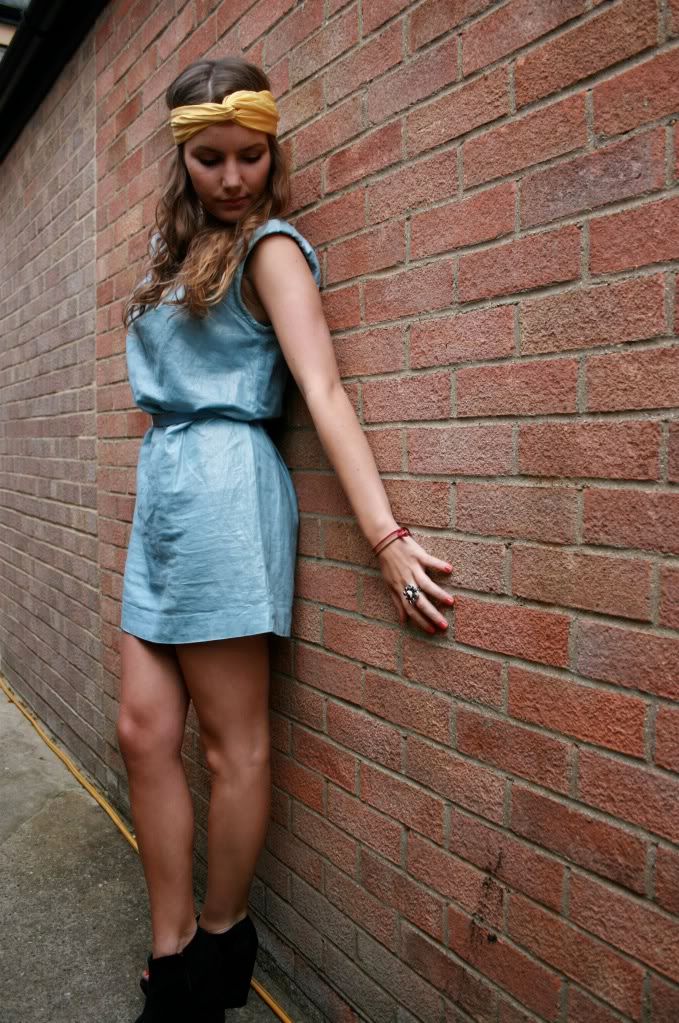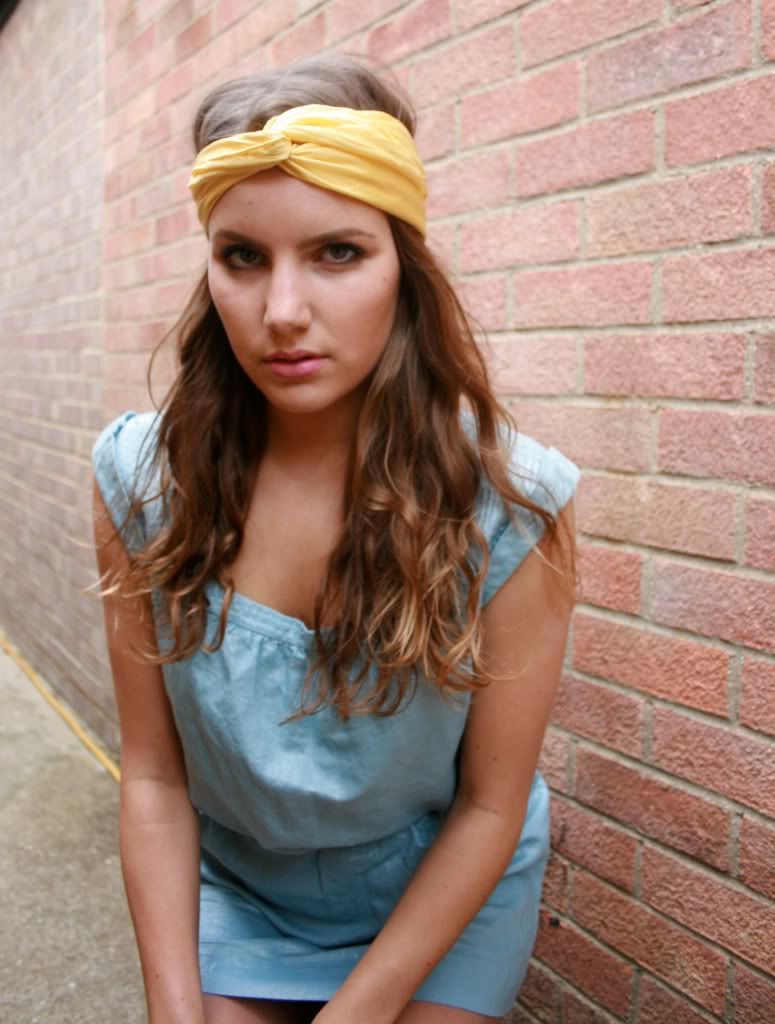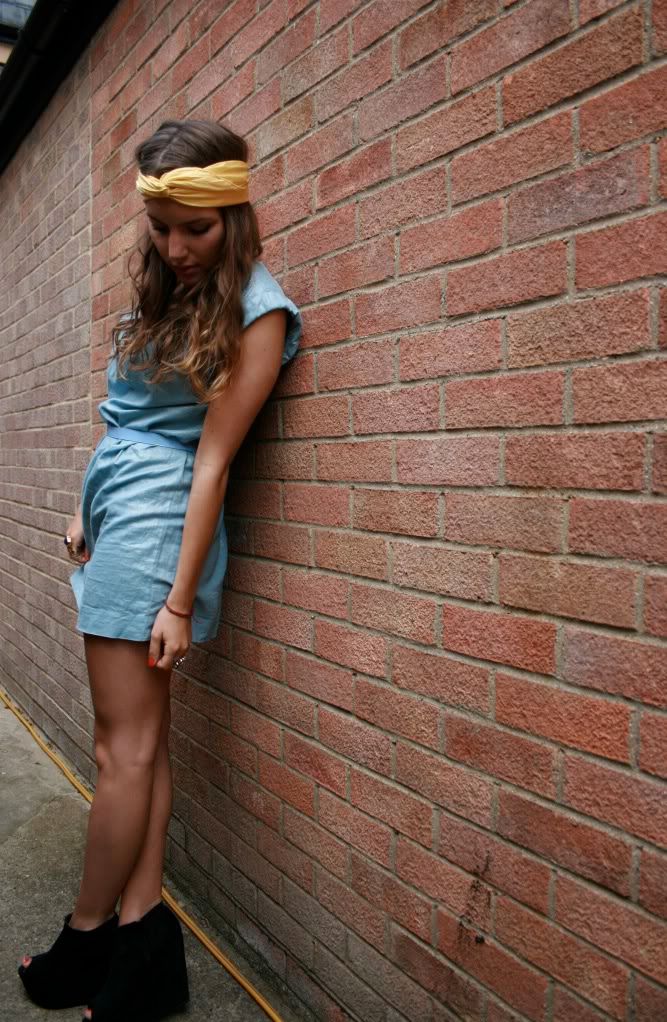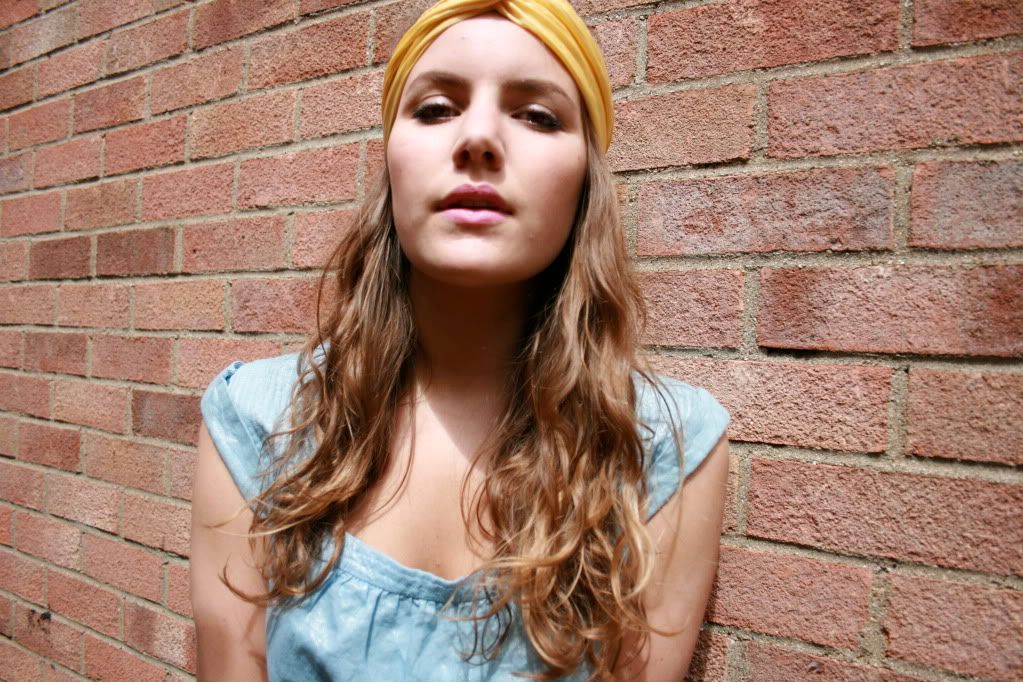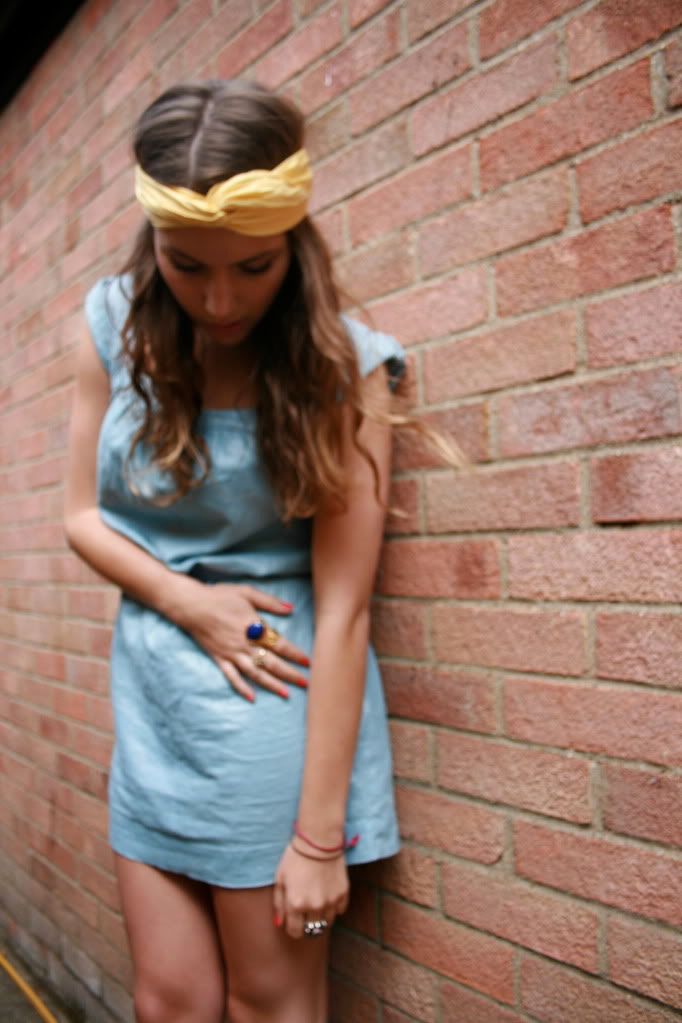 (Dress UO, Shoes Ebay, Belt don't know, Scarf(worn as headband) Vintage, Rings YSL and antique)
I don't normally post in the evening but i've got so much stuff to show you- especially after my out of touch week with no internet and illness! Really excited to show you some stuff.
Still really loving these wedges- and they're so comfy!
My lovely blue shiny dress from Urban which is a favourite. Used the yellow turban to add another dimension, and add to the block colours of the outfit.
I've now got bloglovin' so go ahead and love my blog!