Emma Hoareau
August 4, 2010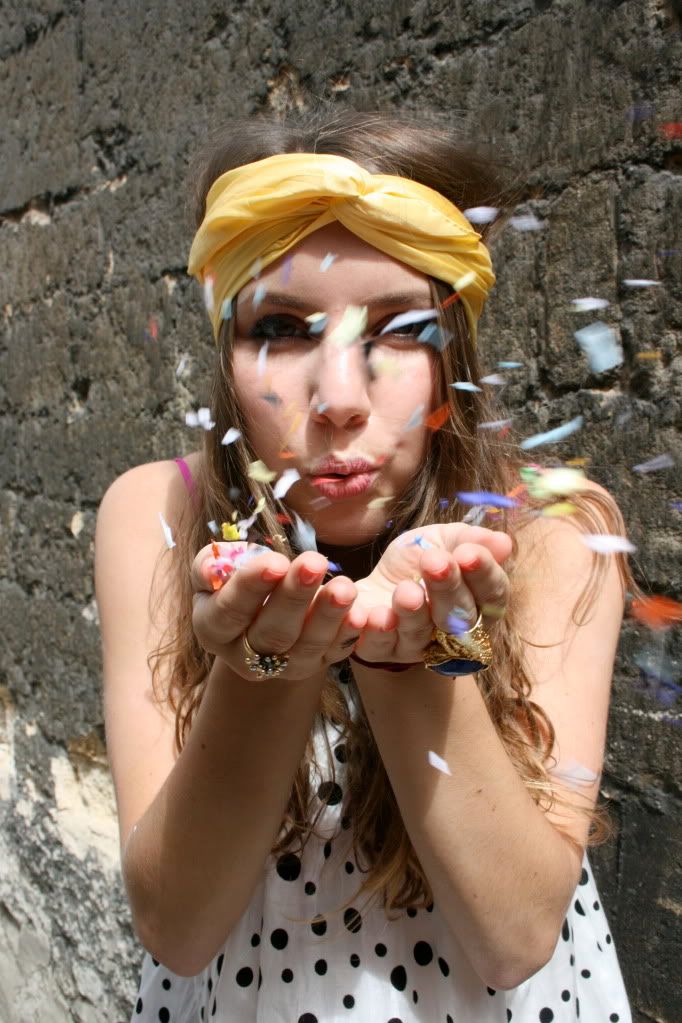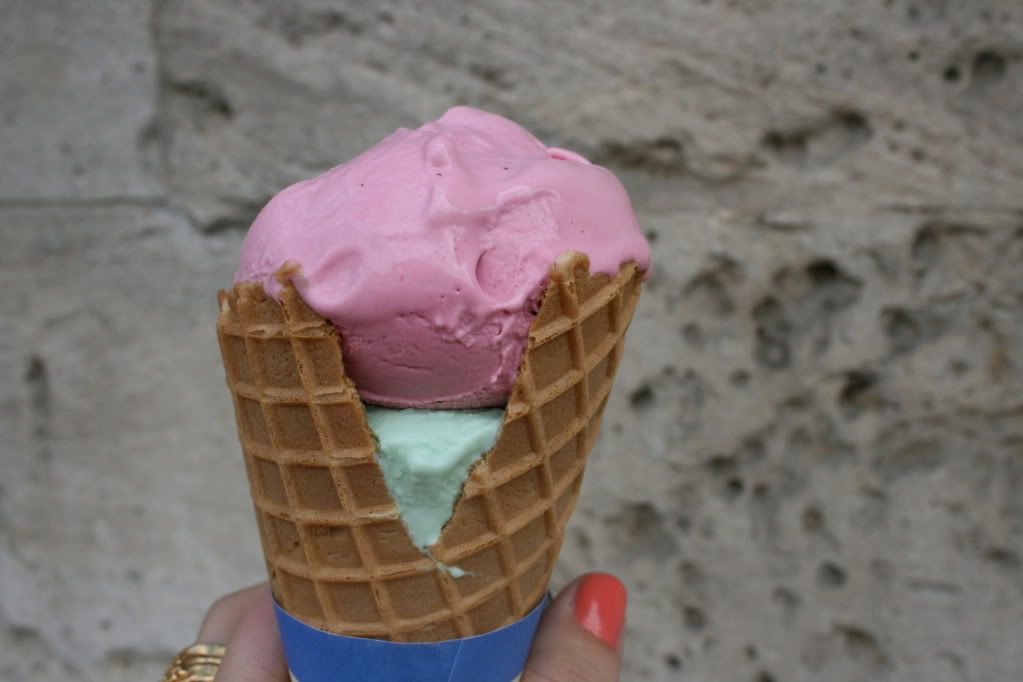 (Vintage dress and headband)
A day of summer fun I had with my good friend Robbie, and we had so much fun with the biggest bag of confetti that I had bought!
I love random things like that, they're so fun- you almost feel like a little kid when you're messing around and genuinely having fun. We used so much and made such a mess on the streets- as you can see above- but it was worth it.
And then to top it all off we went for ice cream at Patisserie Valerie. And look what happened to my ice cream- clearly a sign I should work for V Magazine, no?
I'm off to the South of France tomorrow, but never fear I will keep you posted on all things LoliTa!

Follow me on Bloglovin'