Emma Hoareau
September 24, 2010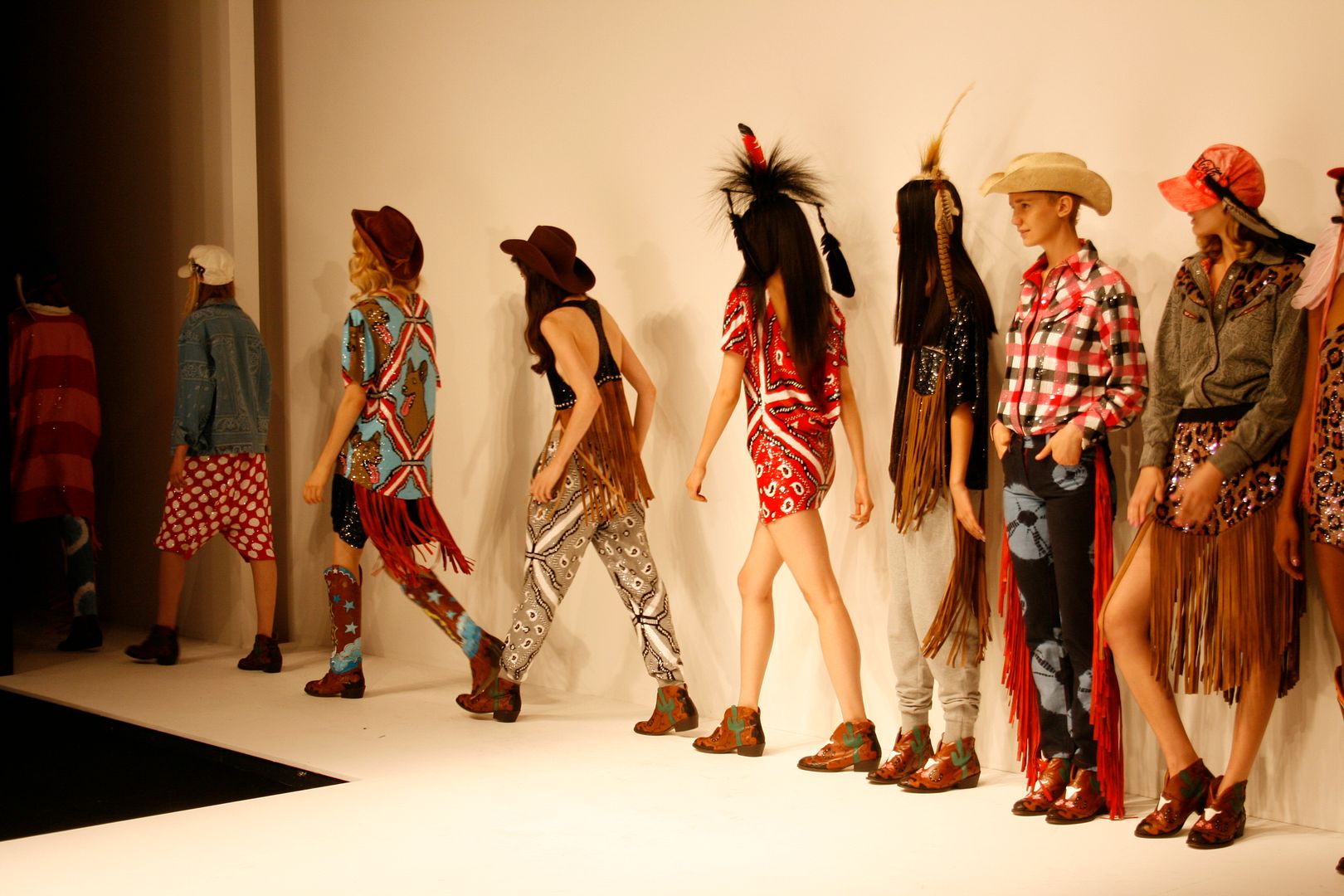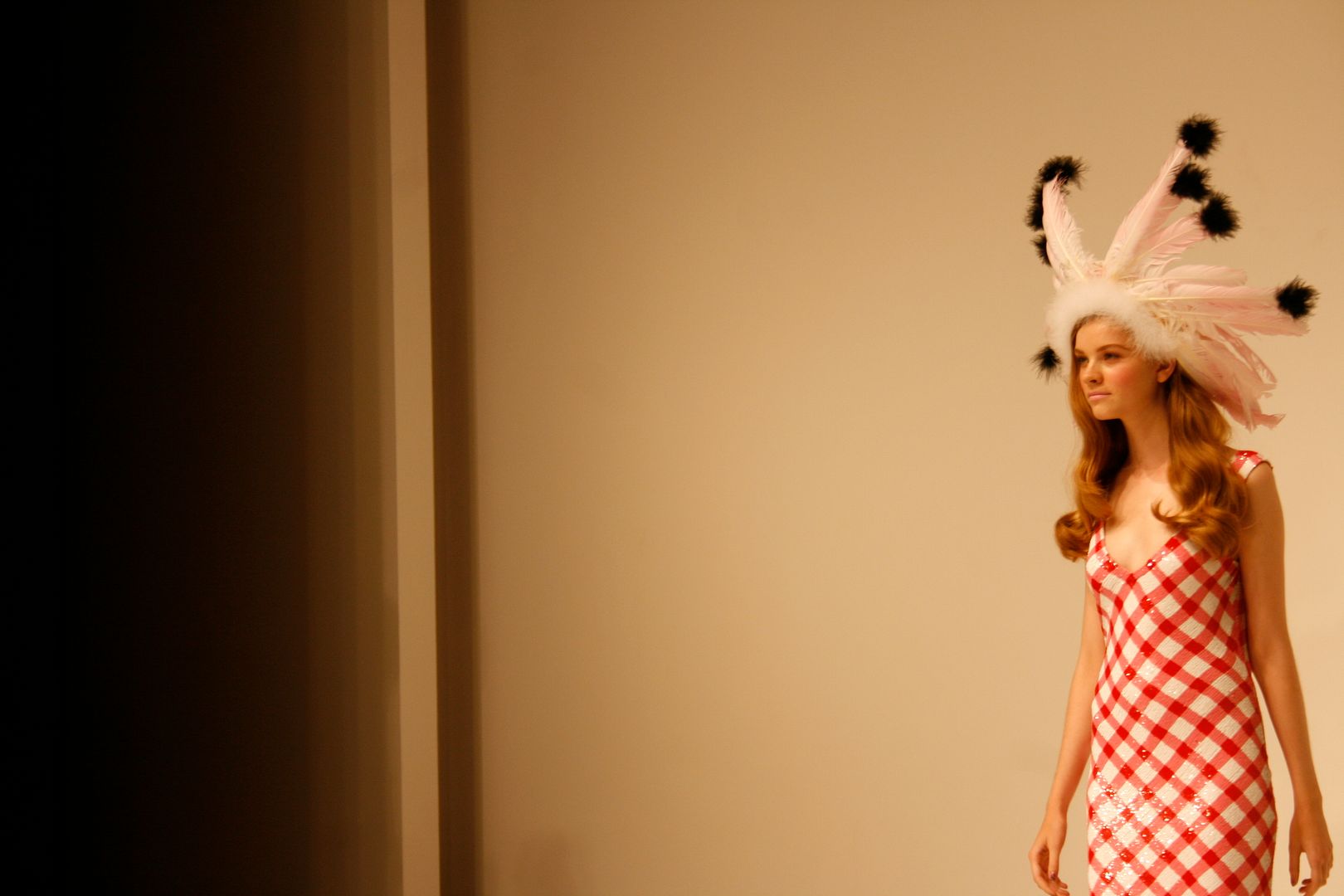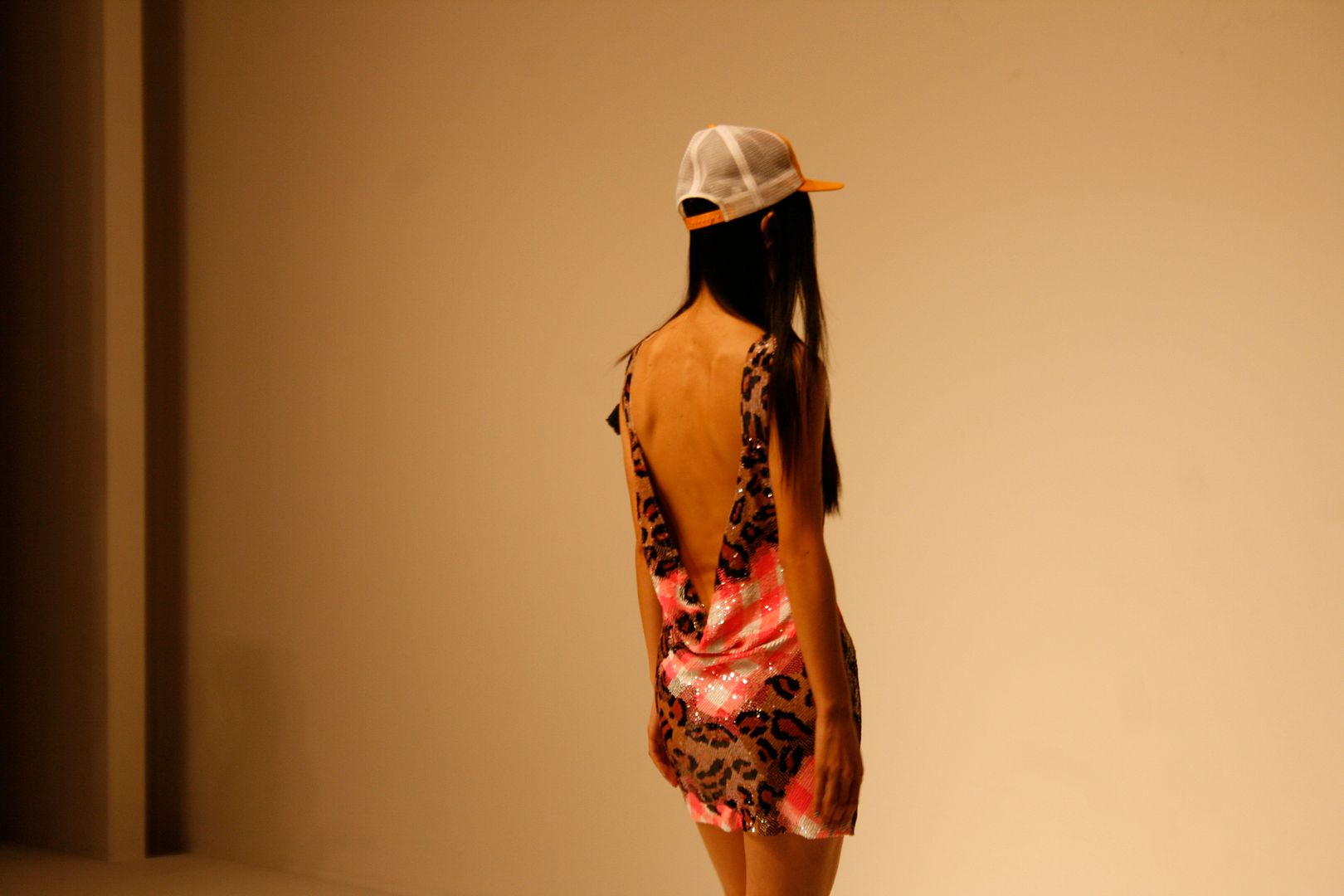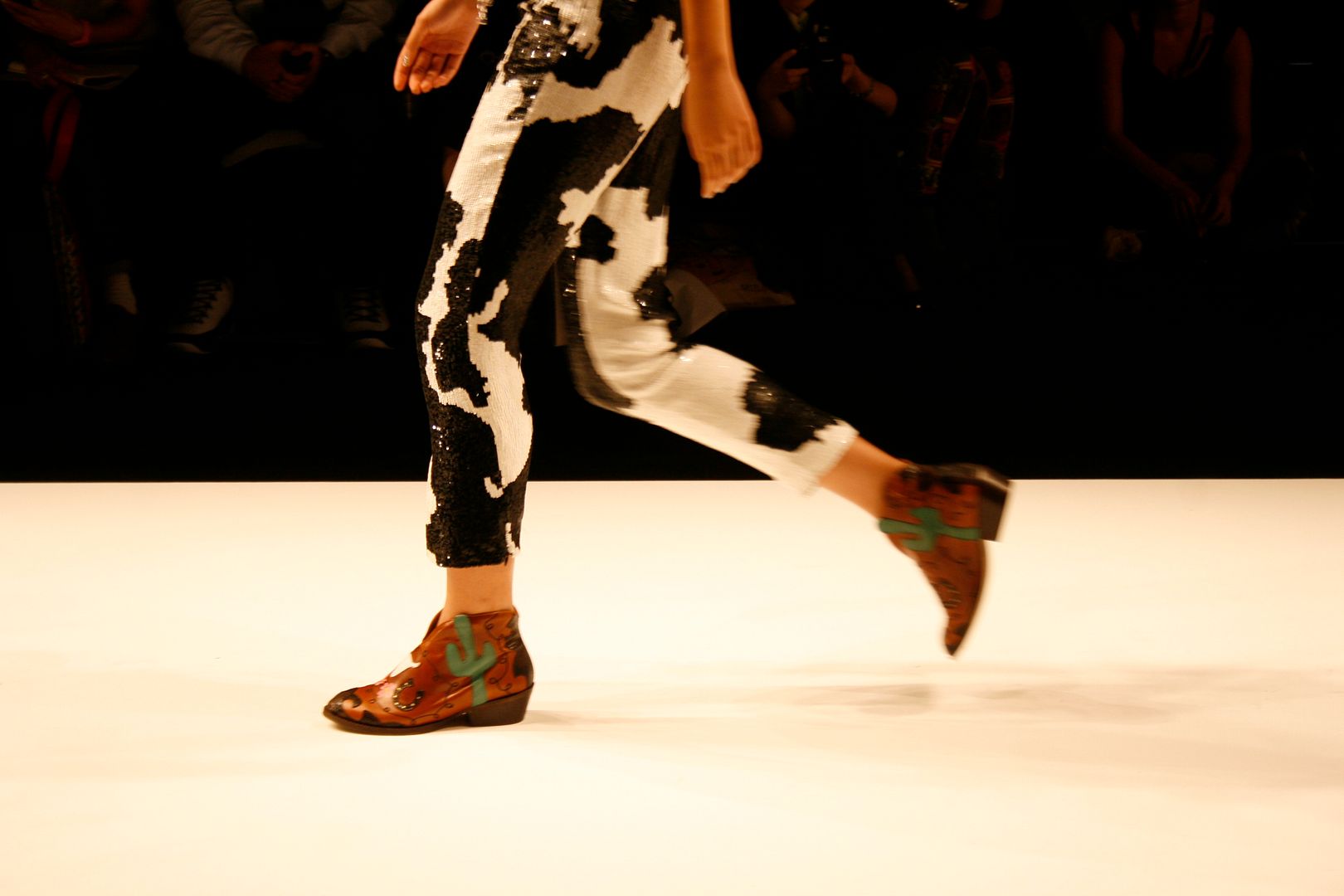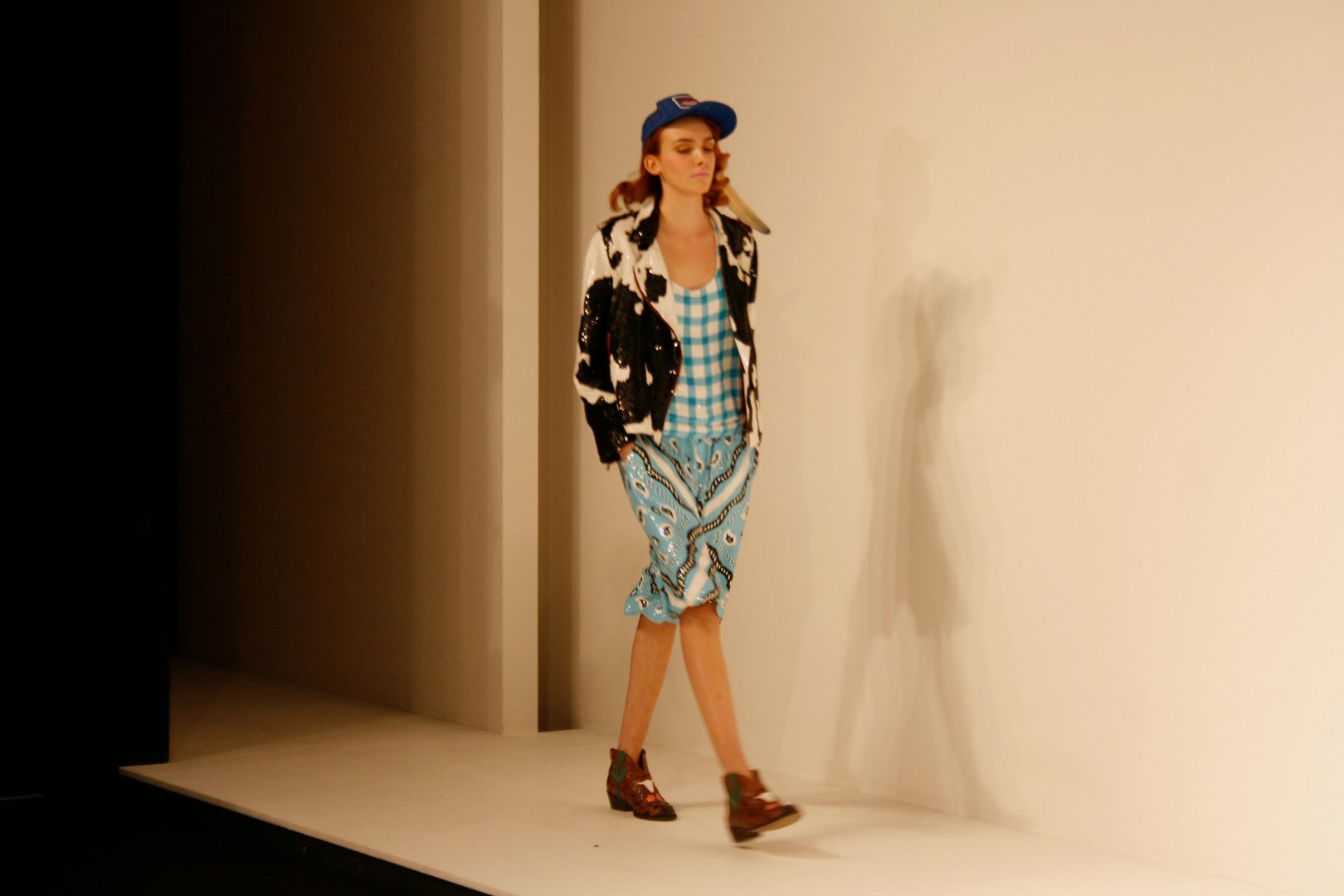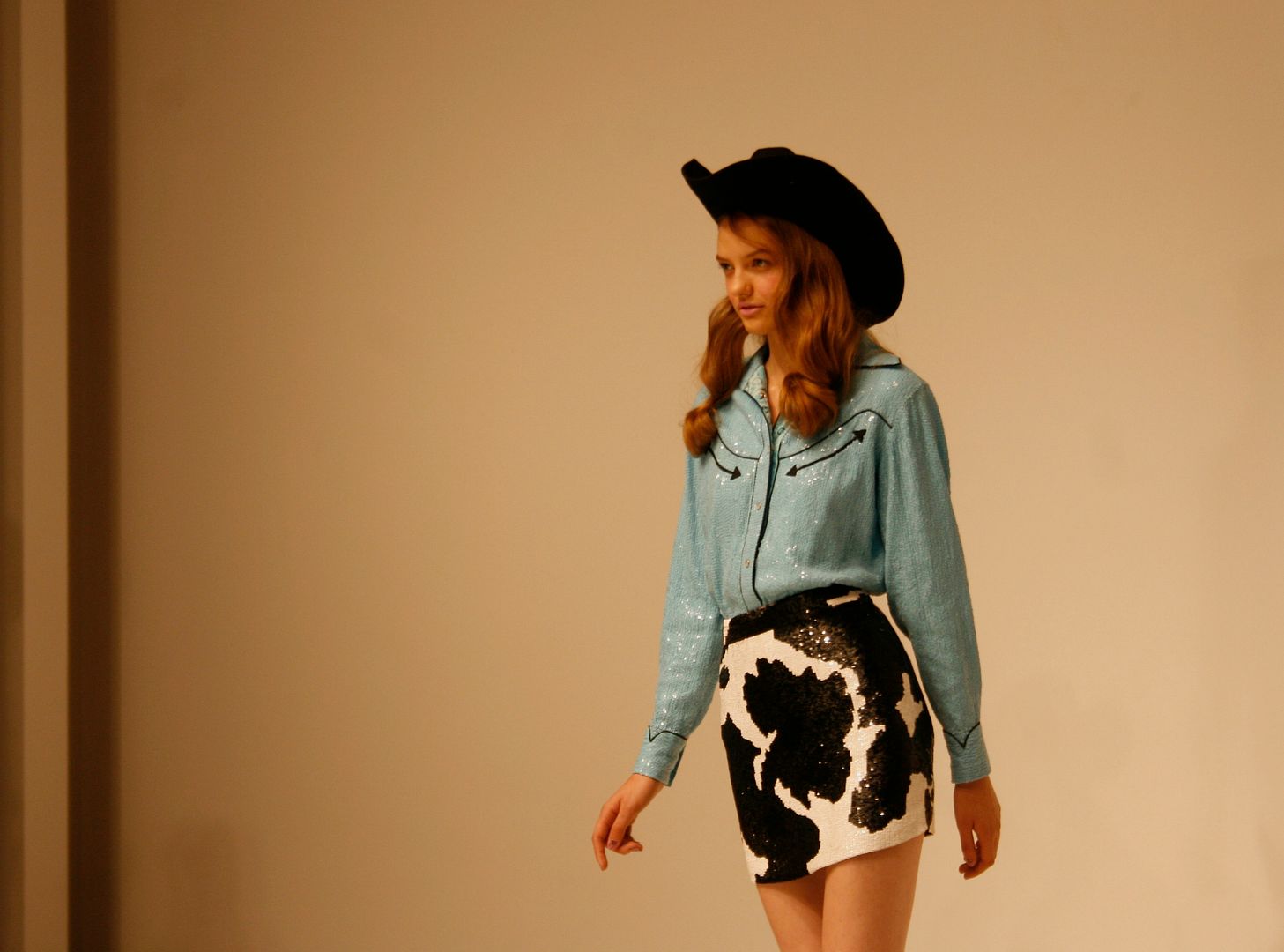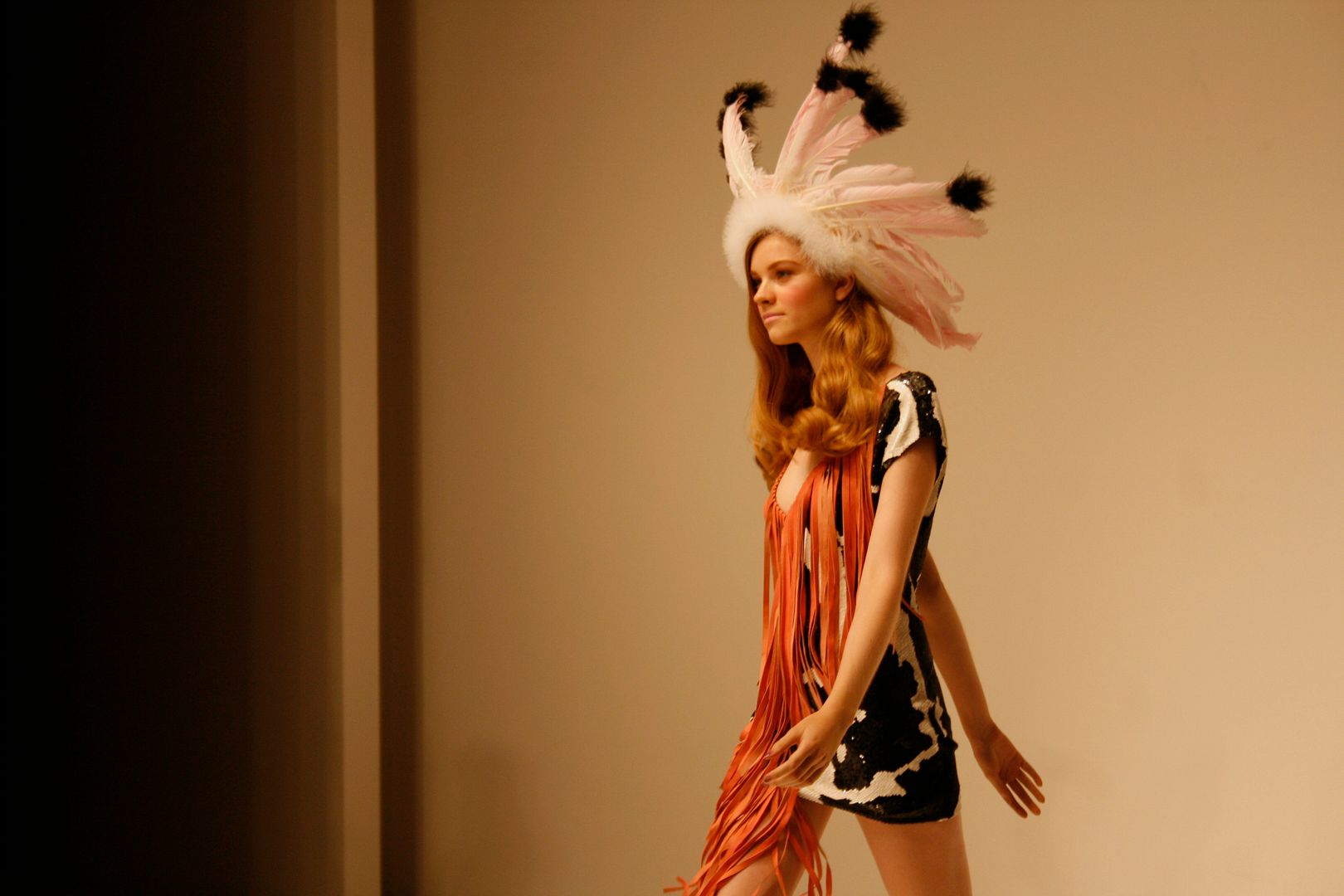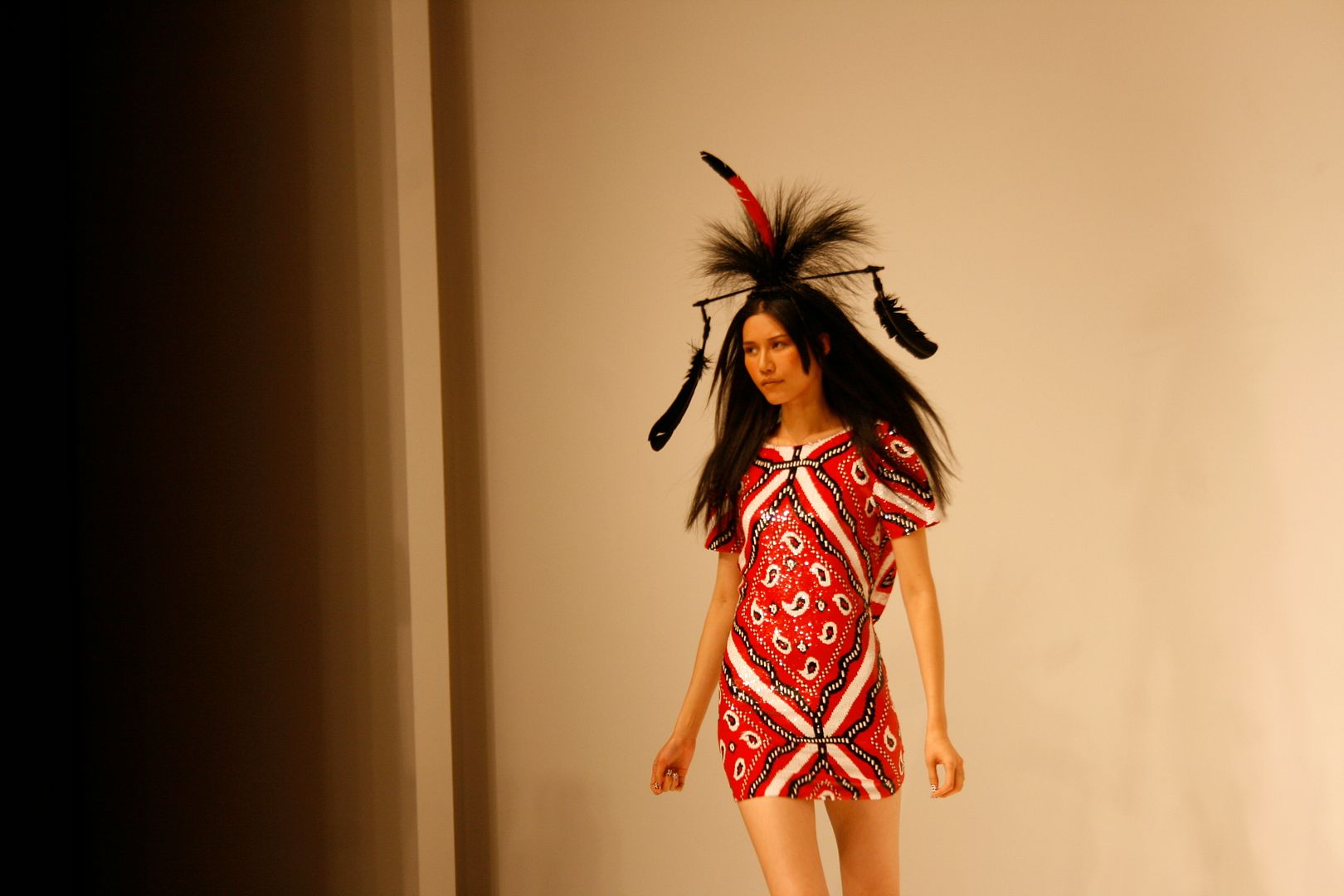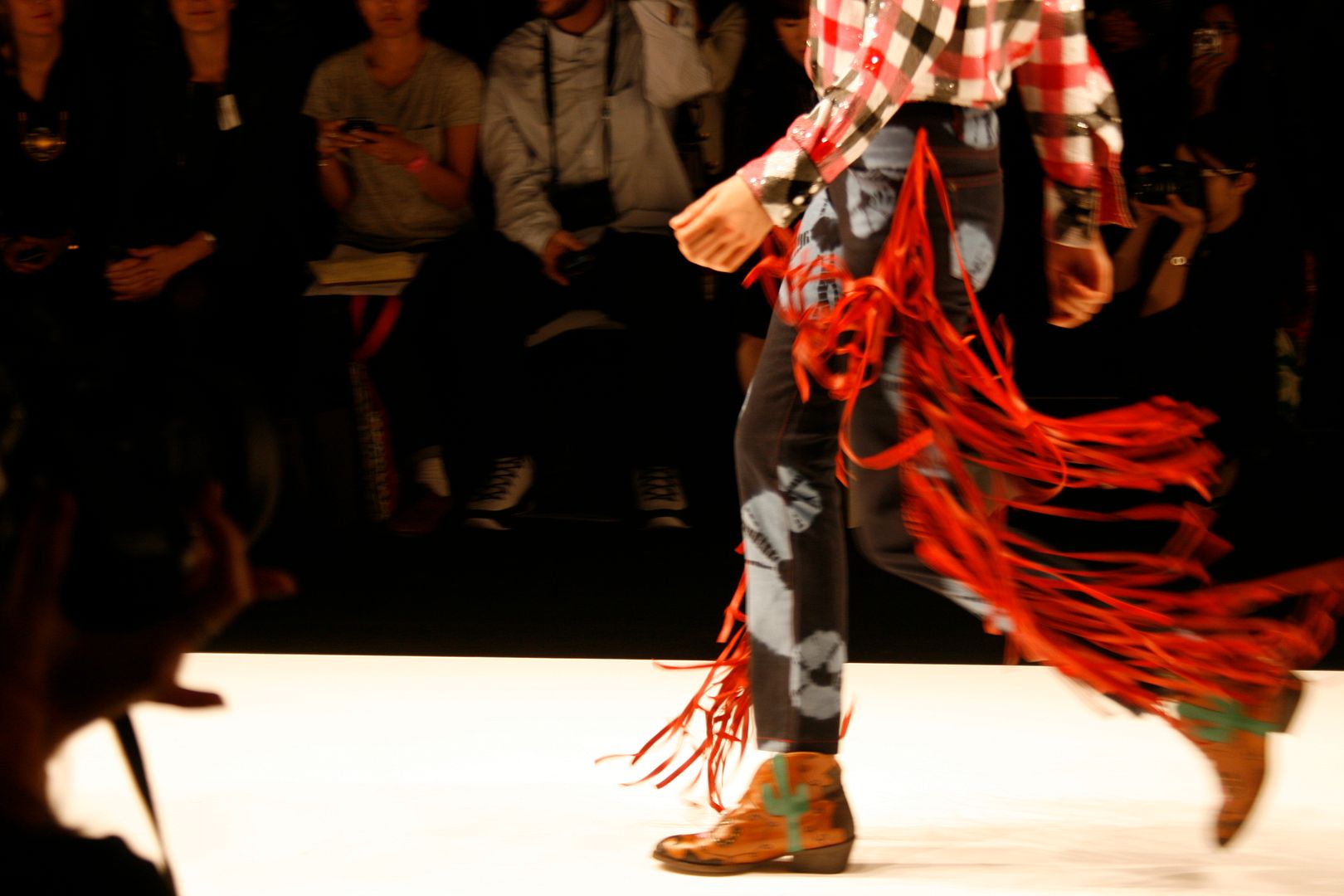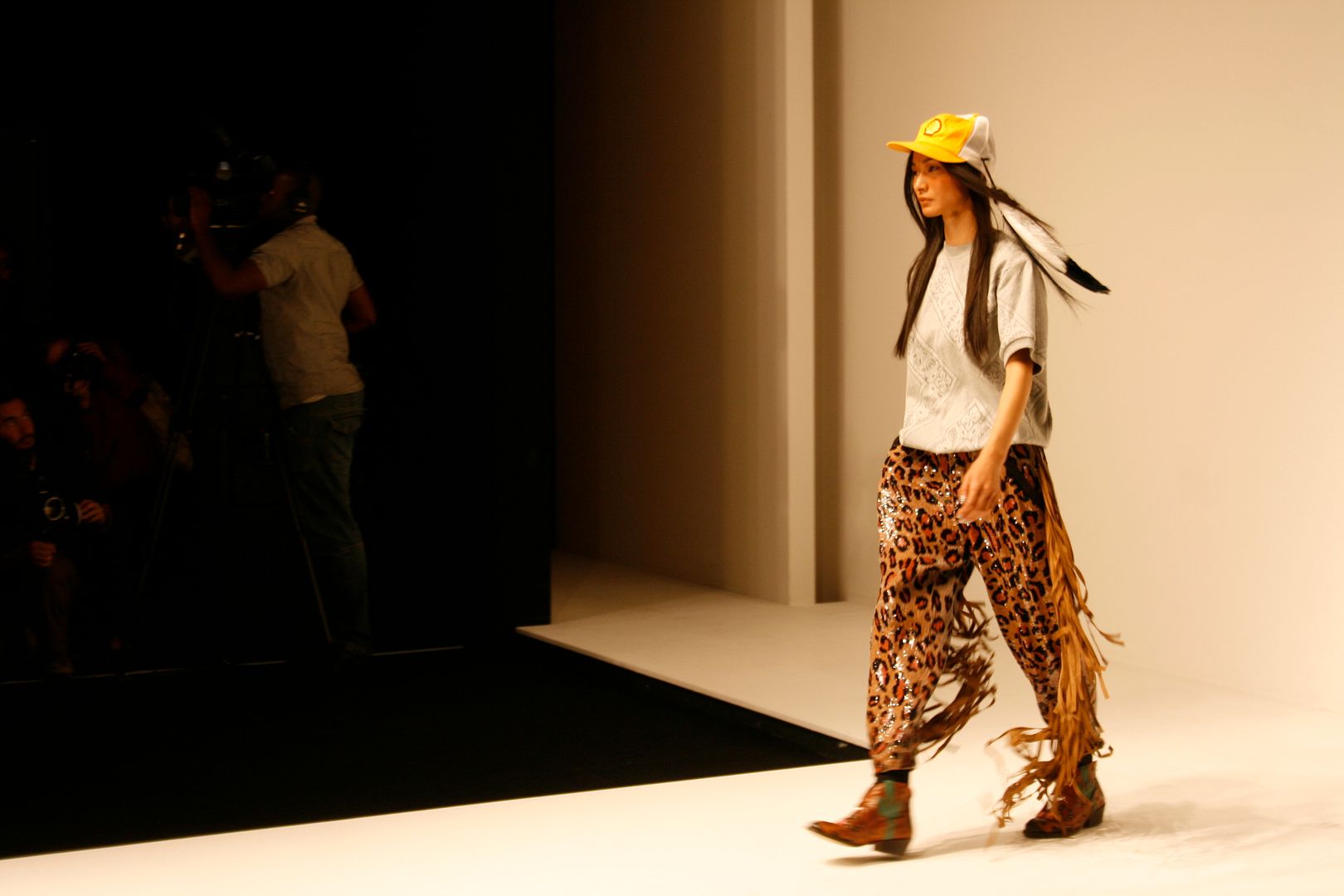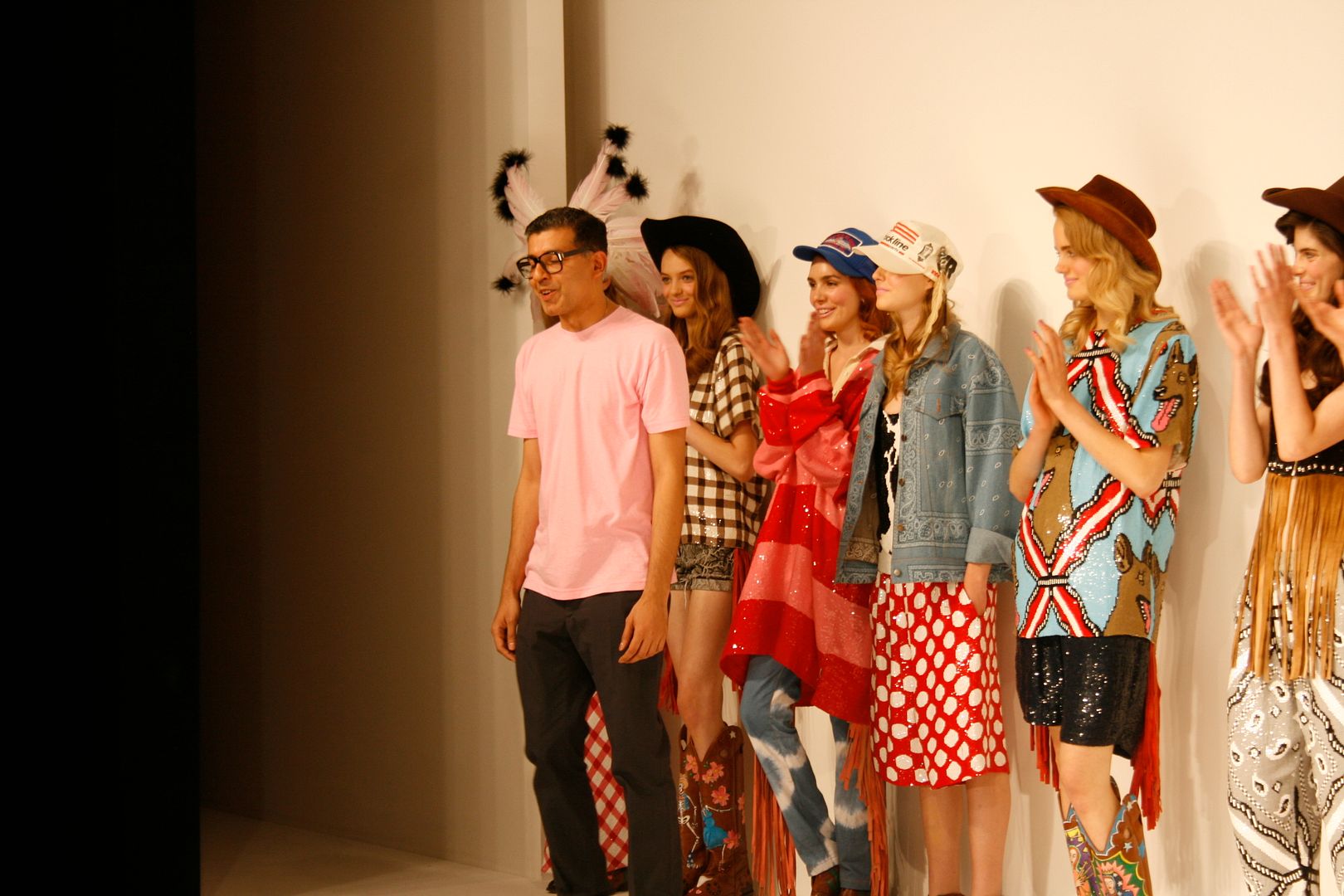 The spring summer 2011 Ashish girl is a sequined cowgirl, with feathers in her cap and tassels on her jeans. The vibe was fun and fresh, and a great break from the almost colourless other shows. With a great soundtrack that got everyone shaking, the models strutted down the catwalk in confident looks; that included paisley scarves worn loosely around the neck, the pattern also doubled as shirts and shorts.
The stand out headpieces were all feathers and added an almost Pocahontas feel to some of the outfits. Reiterating the cowboy ambience were the sequined cow skin patterns on the dresses, accompanied with bright tassels that were longer than the dresses. Other sequin patterns such as leopard print and polka dots, sometimes mixed together within the same piece, literally made the collection shine.
Of course the shoes were boots, and the boots were cowboy boots, either ankle length (which I'm sure will be very popular) or knee high, with brightly coloured hand painted patterns to match each outfit.
My favourite outfit has to be the third photo, the big pink feather head piece with the stipe dress!