Emma Hoareau
September 11, 2010
So, it's
New York Fashion Week
as most of you will know.
The theme seems to be around bras, think Alexander Wang and VPL's bras last season.
Rag and Bone
have gone all the way bondage wise- even with evening dresses, or under sheers skirts- and I LOVE it.

They included a great colour palette of white, black, camel, red, blue, mint green and a little silver. I think all these colours play well together and keep it focused.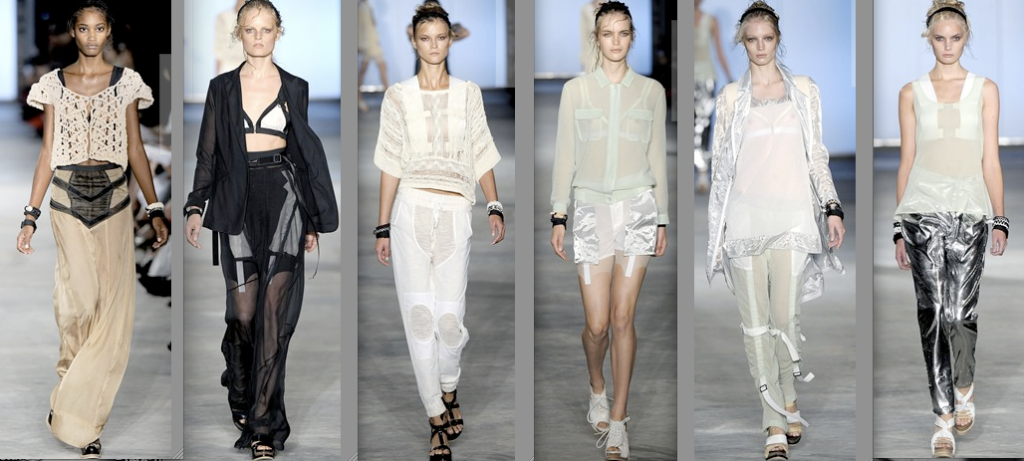 Don't you love the one on the right? It looks like she's about to jump out of a plane.


I also loved the fake hold ups- that don't look slutty- and the detailing on the trousers that added another dimension to them.
So far Rag&Bone are definitely top of my list!
NEXT UP
BCBG Max Azria: again, a beautiful colour palette (that looked amazing once I lined all the photos up next to each other, like pencils in a box), with the first ten looks all white.
It was all dresses, and draping and shape making from thin materials.

Jason Wu had a collection that everyone is now talking about. And I'm so happy to see that the turban has returned- it's like the mother ship calling!
His looks included lots of sheer blouses and detailed skirts, but I just love them because of the turbans- I'm so easy when it comes to those!

Other collection that I enjoyed were Doo Ri (who I have never heard of before- am I being stupid?) who created beautiful neutral looks in a mixture of fabrics and again focused on draping and playing with proportions. The bondage bra made a very lady like appearance here, too.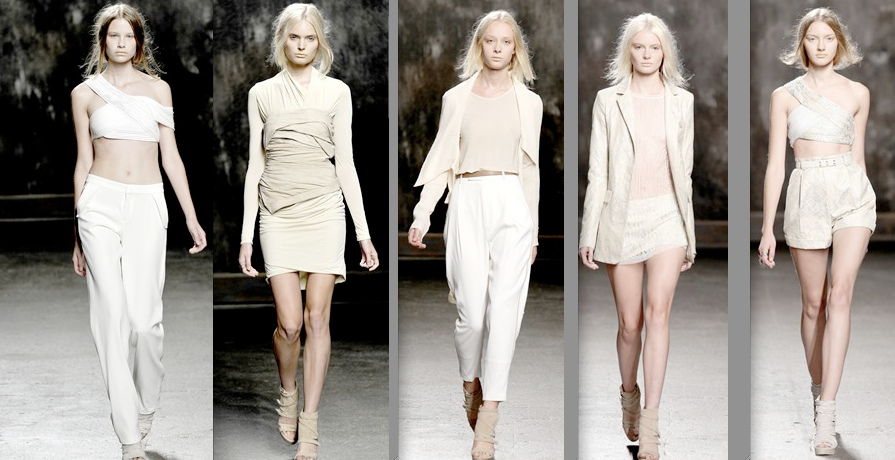 They re-appeared AGAIN at Vena Cava in what looks like a leather version. Turbans made an appearance here too so it undoubtedly has my vote.I also really like the colour palette here, the burn oranges with light beiges and caramels work well, especially when juxtaposed with luscious black.