Emma Hoareau
September 19, 2010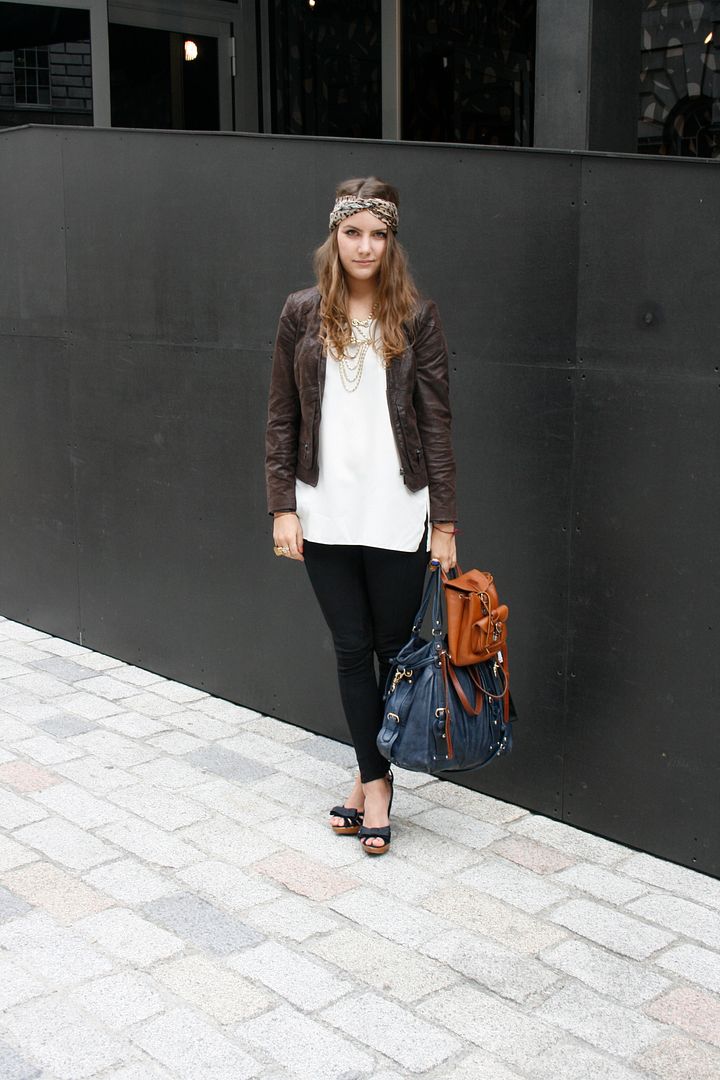 Charlie Le Mindu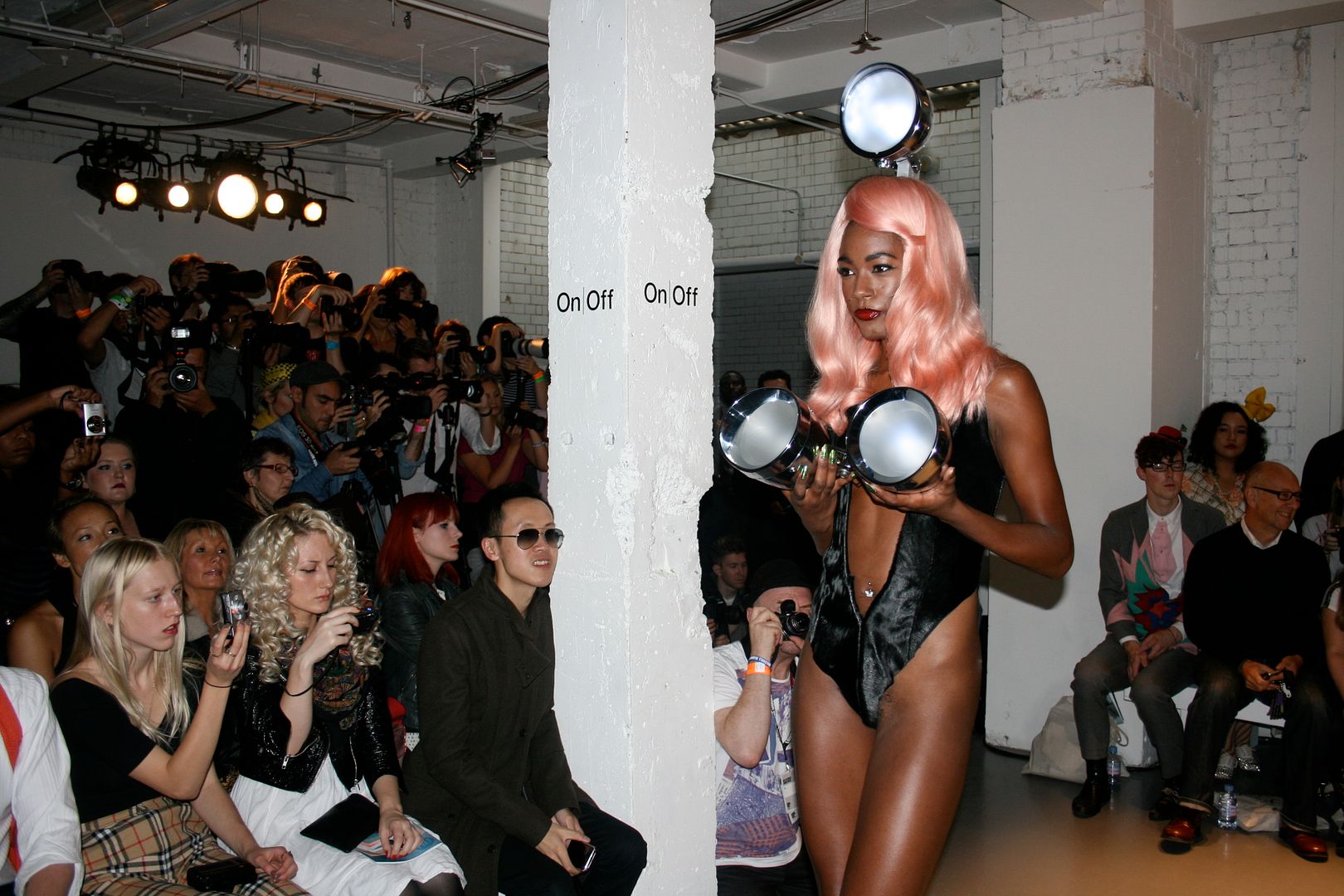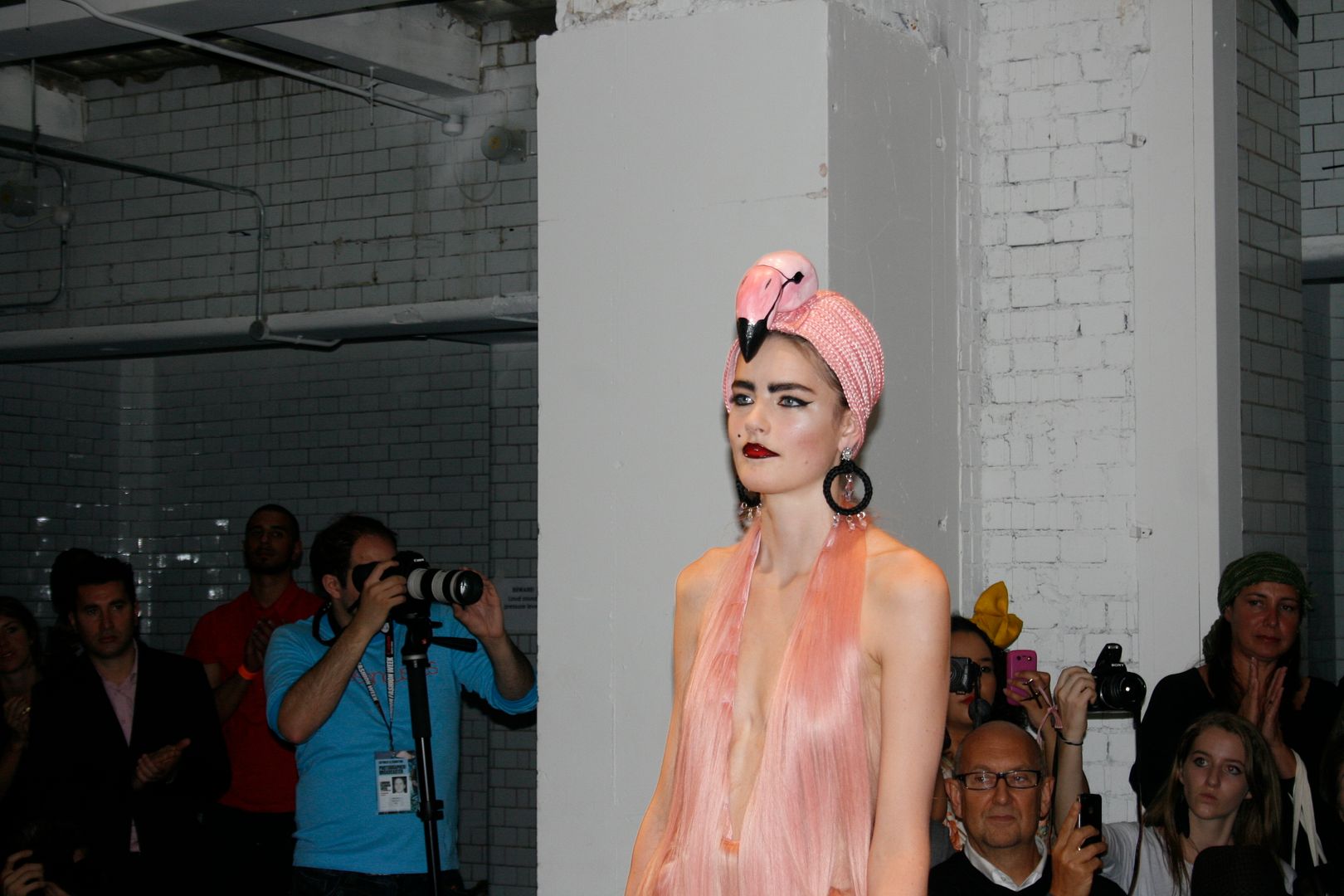 I actually want this outfit- the pink swan is AMAZING!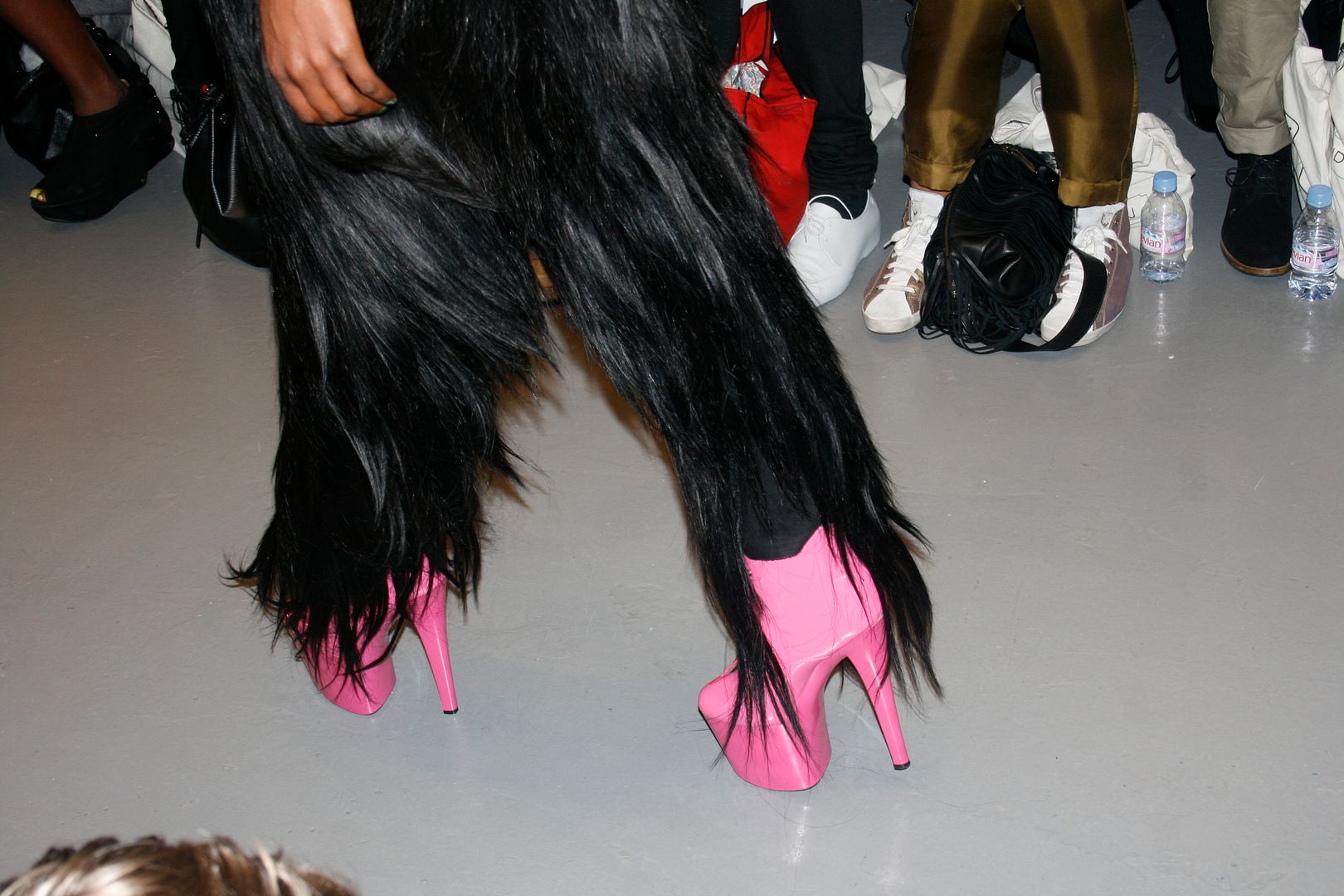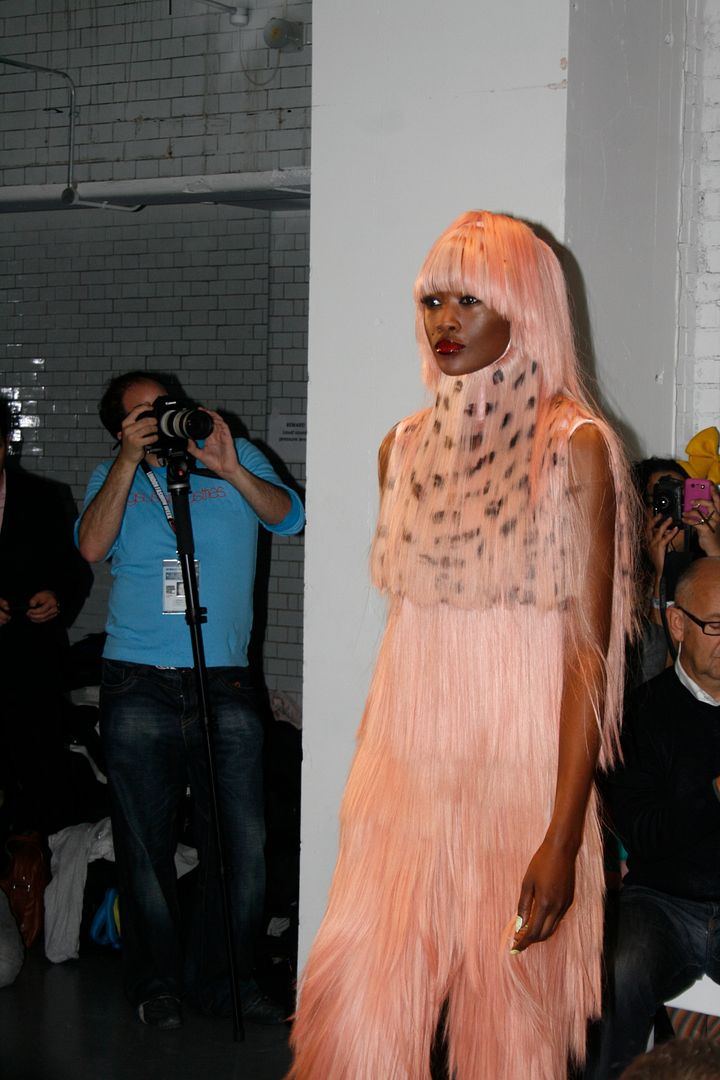 I bumped into Susie Bubble and Hanneli today, they were round Somerset House, and Hanneli remarked that she like my backpack.
The Charlie Le Mindu show was his usual over-the-top style- some models didn't even wear any clothes- just shoes and huge hats. My favourite piece has to be the pink swan headpiece with the clashing red lips and black earrings- and the shaggy pink low cut dress to match of course!