Emma Hoareau
September 9, 2010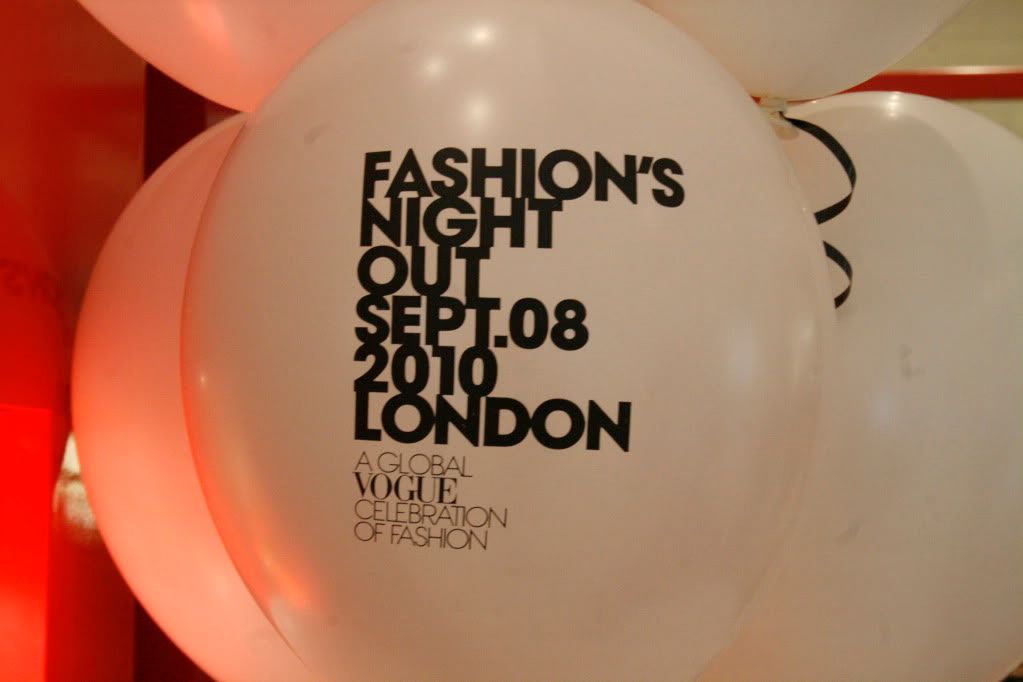 TATA-NAKA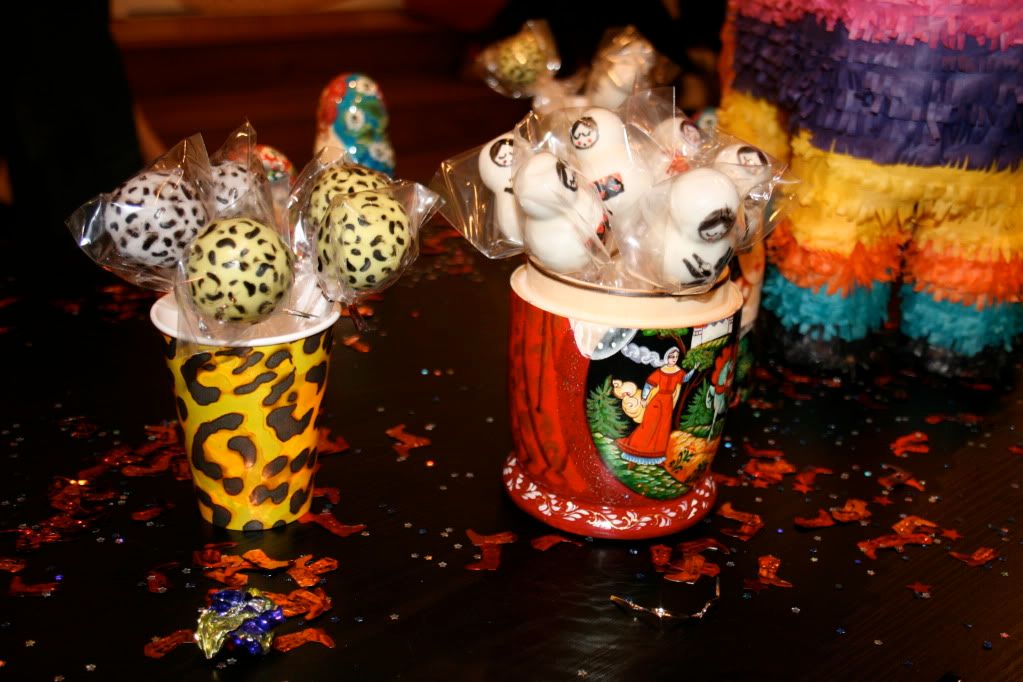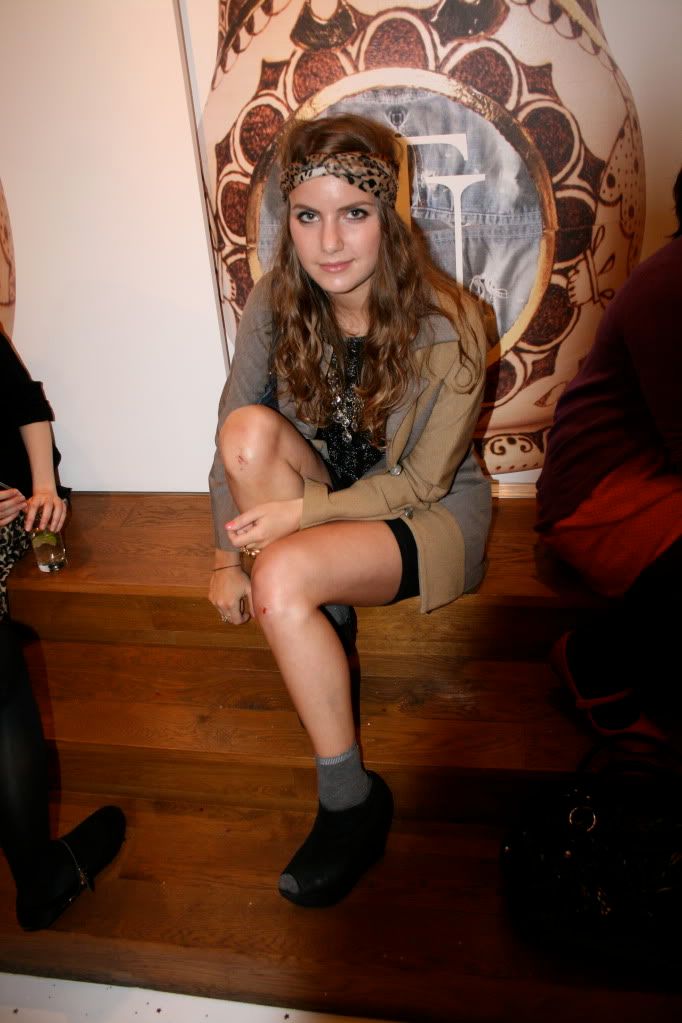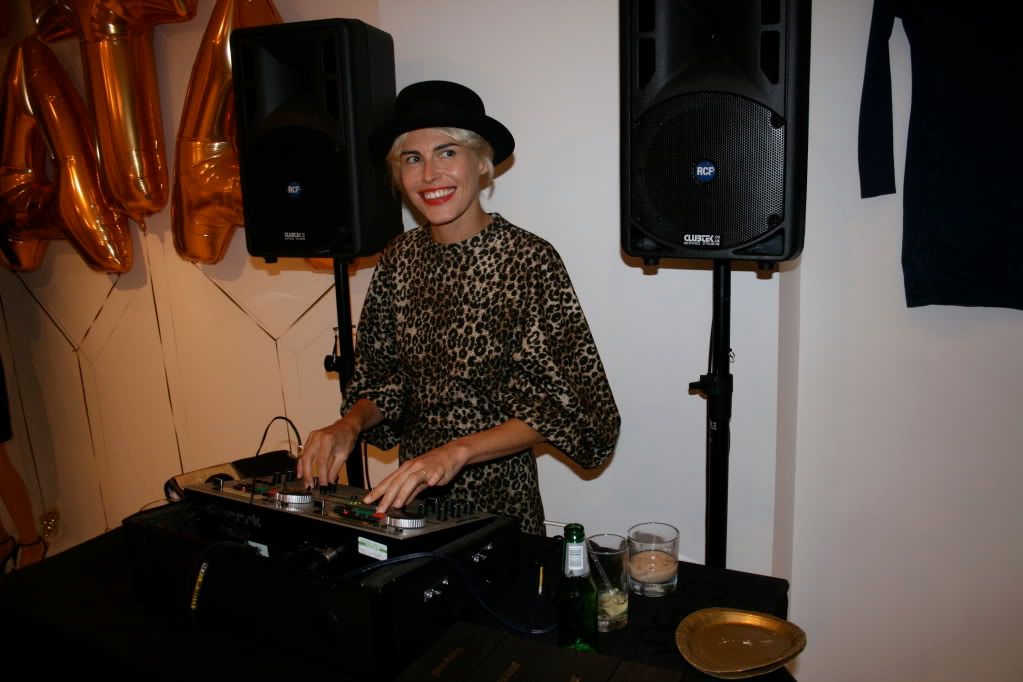 Pixie Lott
Gwyneth outside Stella McCartney

MATTHEW WILLIAMSON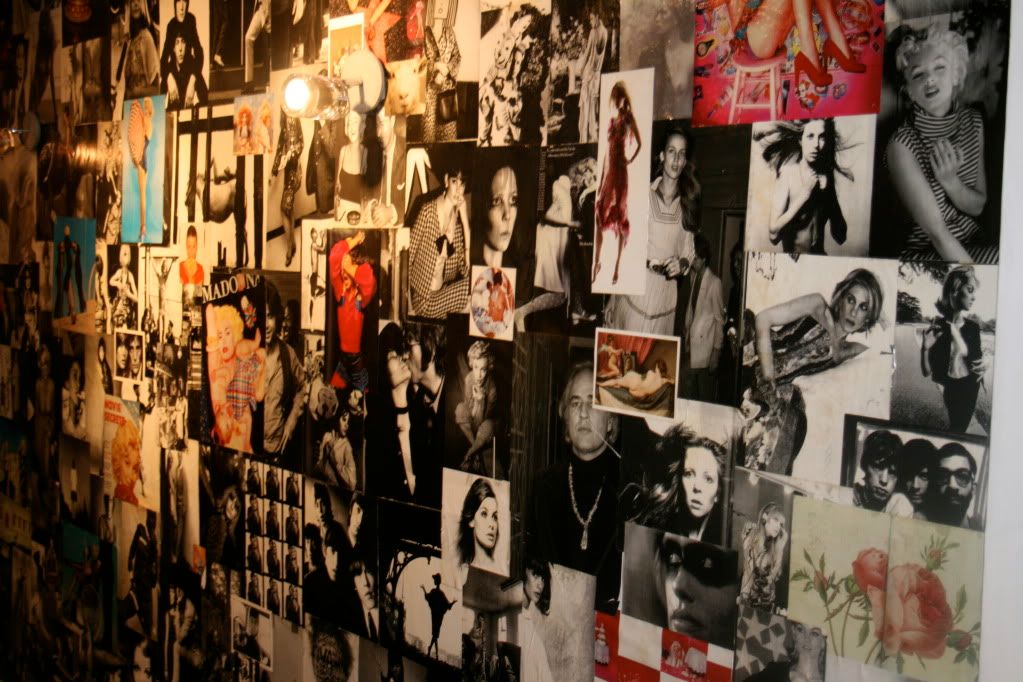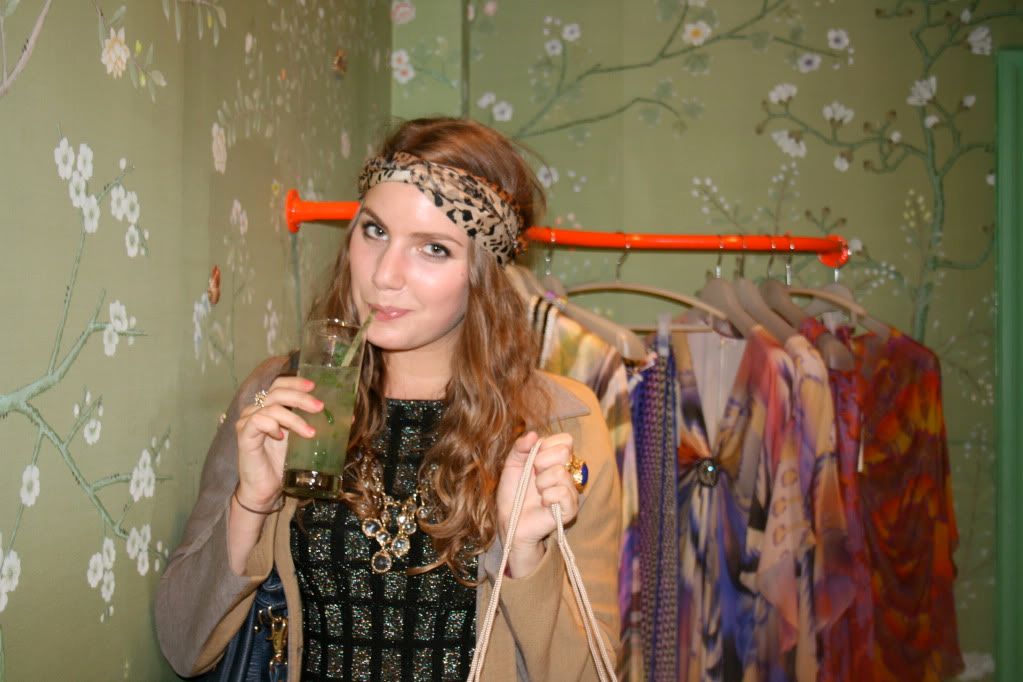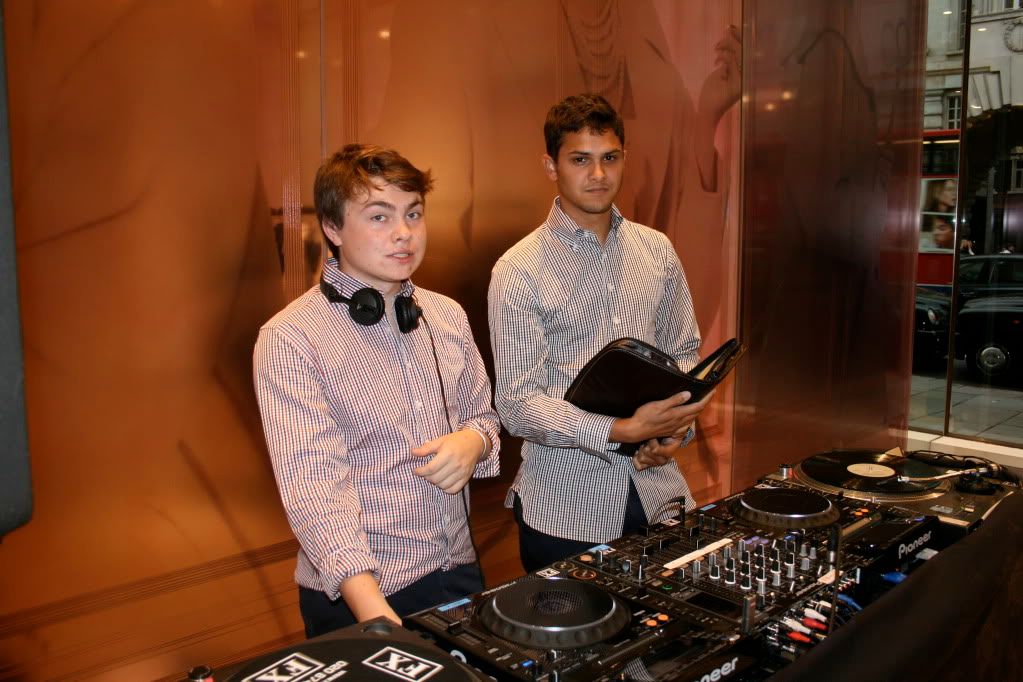 Bombay Bicycle Club DJing at Aquascutum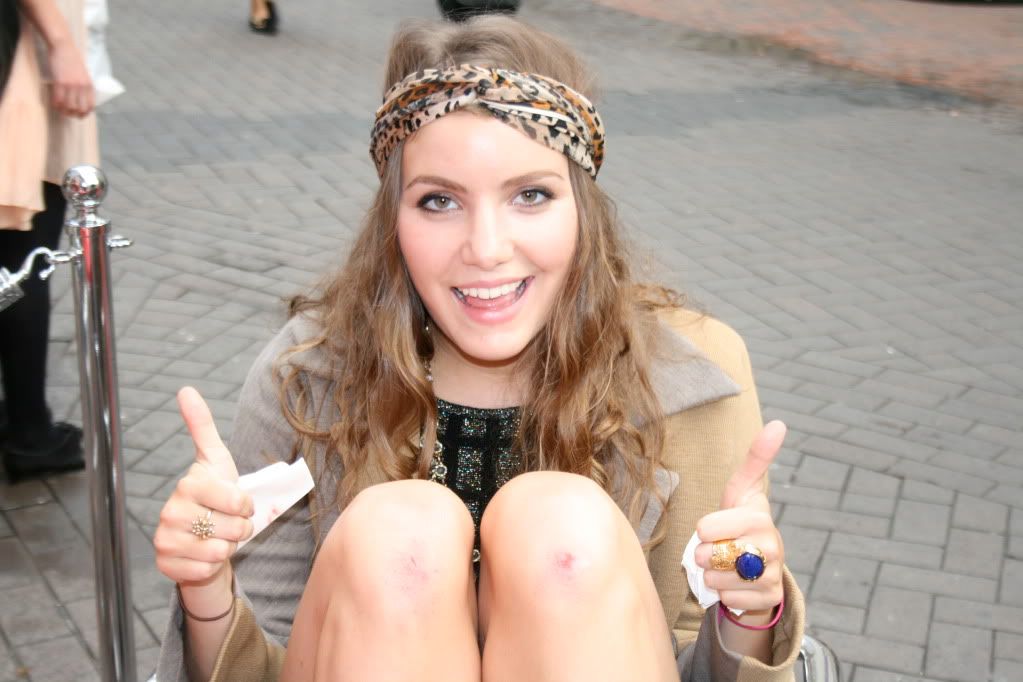 My cut knees


Yasmin Le Bon at Liberty
What a night- to think I almost didn't go!
It all started badly (but therefore ended well) by me falling flat on my face in front of a long queue of Manolo Blahnik fans outside liberty. After two blood stained Ben's Cookies napkins and a bright blue plaster from a nearby pub; my knees, my sister and I were ready to go (again.)
After spying Yasmin le Bon in Liberty promoting the new Manolo Pop-Up store, we made our way across the road to Banana Republic for white peach bellinis and a spot of feeling up all the jewellery; which went down very well. As did listening to Bombay Bicycle Club deejaying at Aquascutum, and realising that it was a shame I don't like Oysters as there was an abundance at the ice-filled Oyster Bar.
Free manicures were everywhere- from Mango to Mac. But we soldiered on to see what else we could find in the fashonista-filled streets of Central London.
Our greatest find was the Tata-Naka store hidden away on Burton Place. The theme was "Russian Mardi-Gras", with Moscow mules and White Russian's on offer at the cocktail bar, and a piñata and Matrioschka shaped sweets on the table or blinis from the leopard balloon covered stand outside; with a choice of caviar, apple or chocolate. Chocolate was chosen. The racks of clothes inside showcased Tata-Naka's latest looks which were a beautiful combination of camel, black, leopard print and of course, Russian style patterns.
After chatting and street style papping Oxana (new Russian model) who was wearing one of the new designs and was a perfect accessory to the theme, we swiftly made our way down Burton Street and into the Juicy Couture store.
Now, I'm not a massive fan of Juicy Couture per se, but the certainly had some good stuff on offer for Fashion's Night Out.
Ben Grimes was playing DJ when we arrived- with Sophie Ellis Bextor sipping champagne and waiting her turn. Pixie Lott made her way down the stairs in a smiley mood before posing for the paparazzi at the front door- dressed in a leather sheerling jacket and over-the-knee socks. The rooms were decorated with pink helium balloons which floated on the ceiling; and we were served champagne by waiters in top-hats.
The folly outside Stella McCartney was outstanding- all waiting for one person: Gwyneth, of course. Alexandra Shulman (editor in chief of British Vogue) also attended, although the main Vogue party was being held round the corner at Armani- which I arrived at just in time to catch a glimpse of JLS (surprised as I was) posing with Armani himself.
We then popped into Bally for a glass of champagne and the best canapés I have ever tasted (maybe it was my empty, champagne filled stomach)
To finish off the night in a much better fashion than it had started, we decided to pop in Matthew Williamson, where we were greeted with handmade Mojitos, and Matthew himself, not to mention a Fashion's Night Out t-shirt.
Having toured the store- which has an amazing interior, think Marilyn Monroe photos, lots of green, garden benches and confusing mirrors- we decided this was the best place to end, as it couldn't get any better than this, we happily made our way home.
What surprised me the most about Fashion's Night Out was how accommodating and welcoming everyone was. I was half expecting to be turned away at door or denied drinks- most certainly denied photos! But luckily, it was to the contrary and FNO lived up to its hype and fashion really was given the best night out by London.