Emma Hoareau
September 20, 2010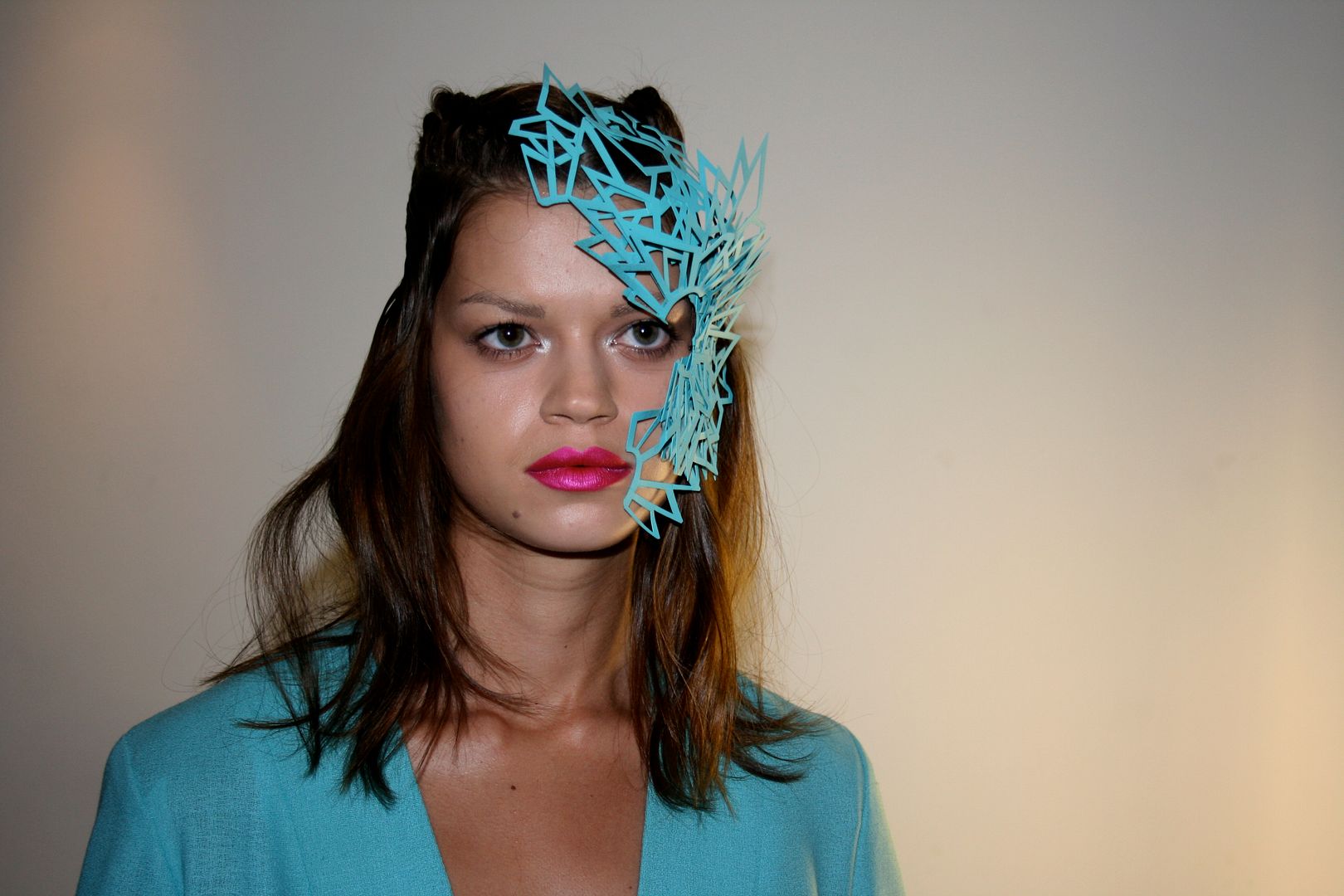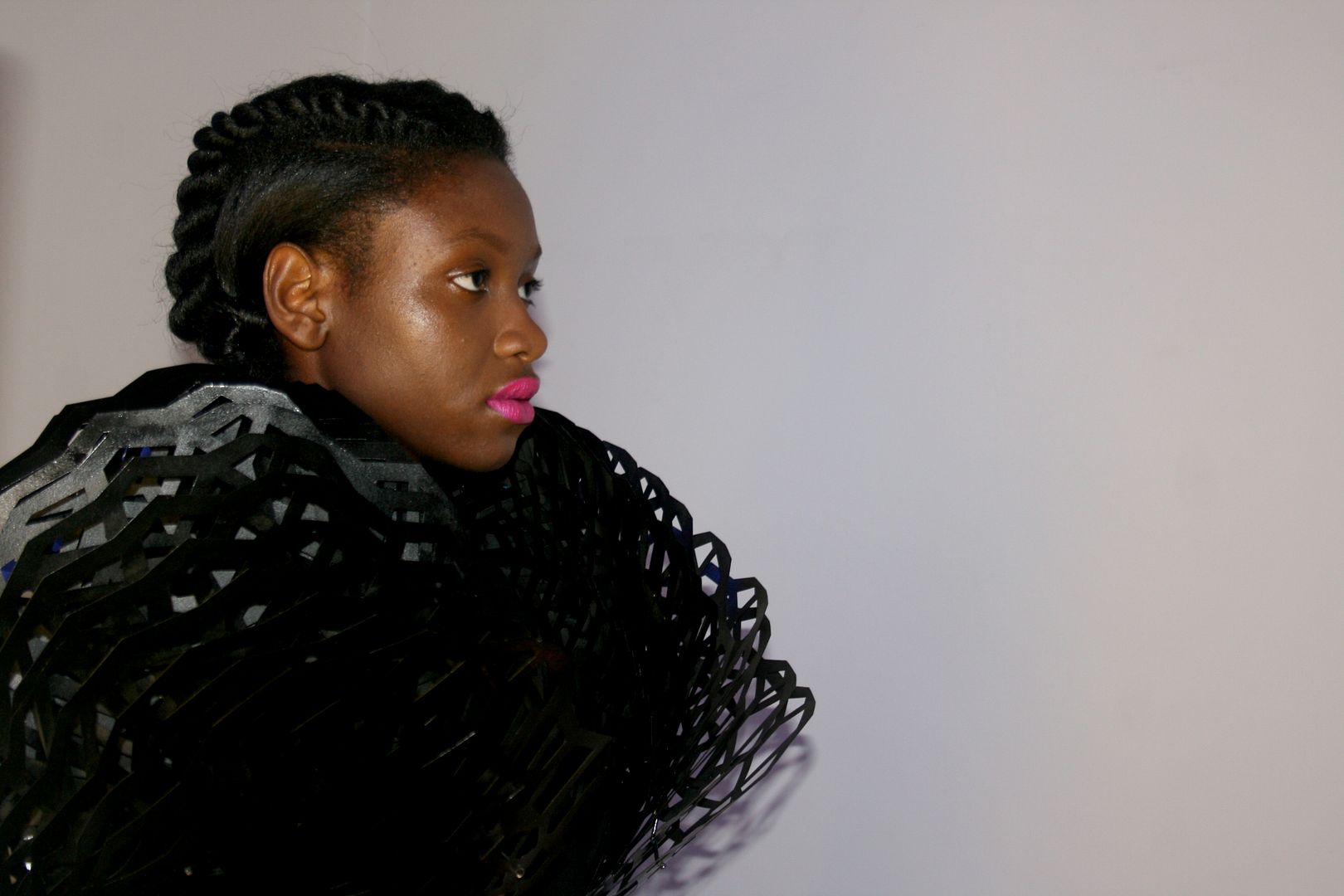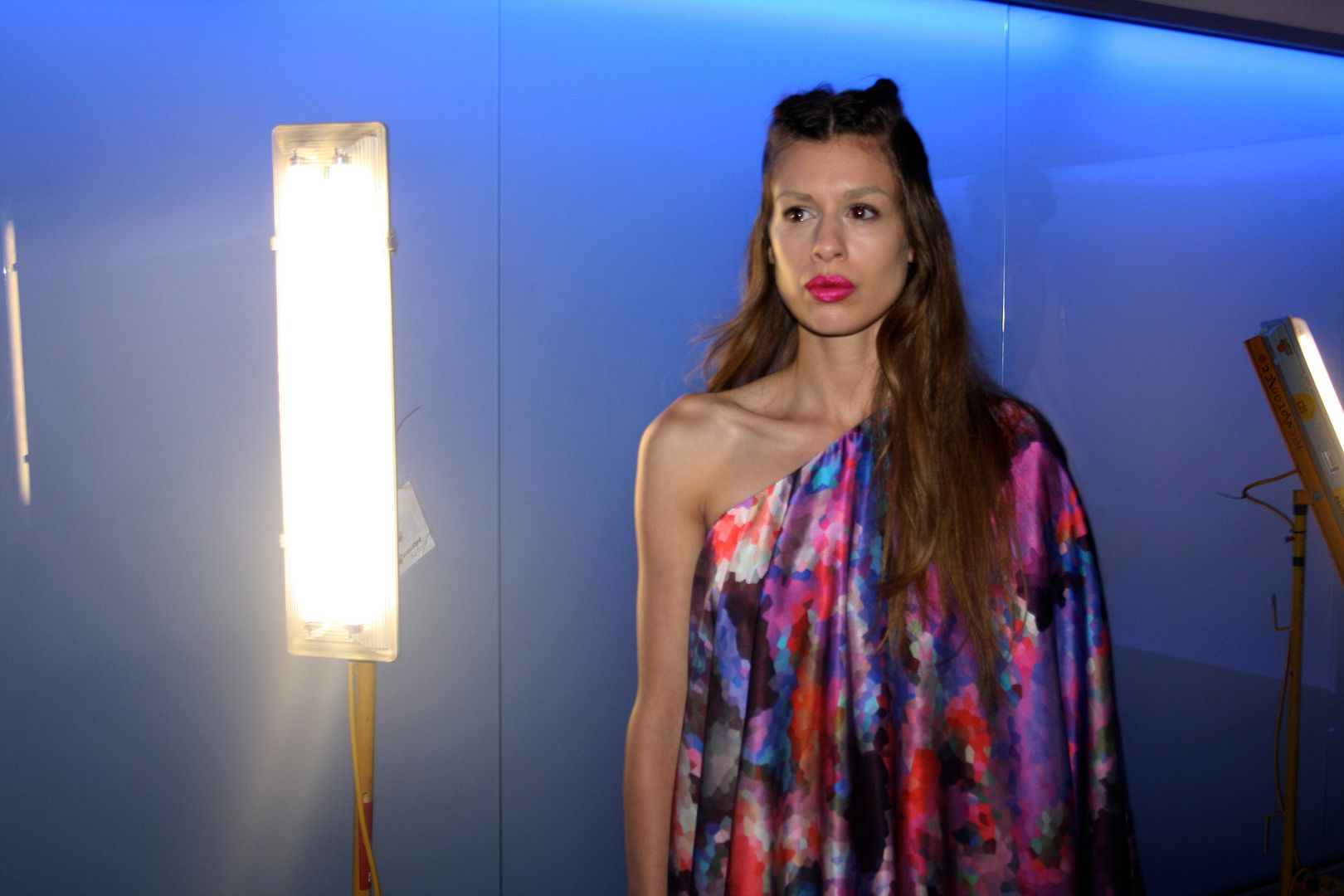 I went to the Jacob Kimmie presentation the other day- it really stood out for me.
Fed up with hearing that British designers are embracing clothes that are made for both mums and daughters, Jacob Kimmie's "Eternal Delight" (from Williams Blake's plate "energy is eternal delight. He who desires, but acts not breeds pestilence) Spring Summer 11 collection is "for daughters, not mums." A futuristic vibe ran throughout the collection, made up of black, white and inverted Kandisky prints, and intricate lazer-cut paper headpieces and cuffs.
The standout pieces were the above-mentioned prints, paired with alien McQueen like plaits, and the black buttoned men's sheer shirt.
The clothes were paired with killer heels or gladiator sandals- that offset the other worldy tone beautifully
Of the collection, Kimmie said: "Art is meant to liberate and invigorate. This collection is about new, smart, radical youth with polished anarchic views." And it certainly was.
I wrote this for MOTIF.