Emma Hoareau
September 18, 2010
LFW DAY 2// CRAIG LAWRENCE//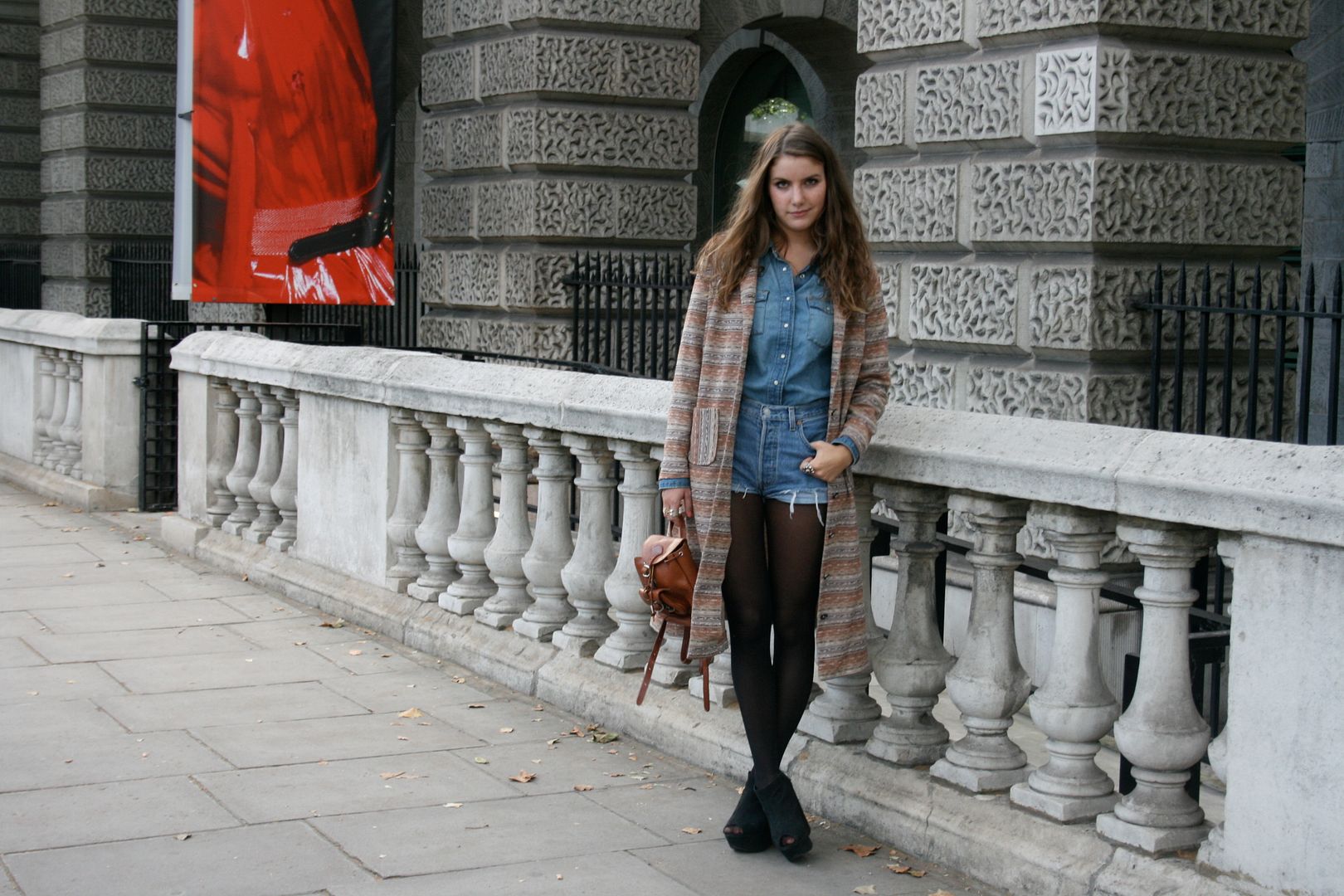 (Vintage Levi's Shorts, Vintage Coat and Bag, Gap Shirt, eBay shoes)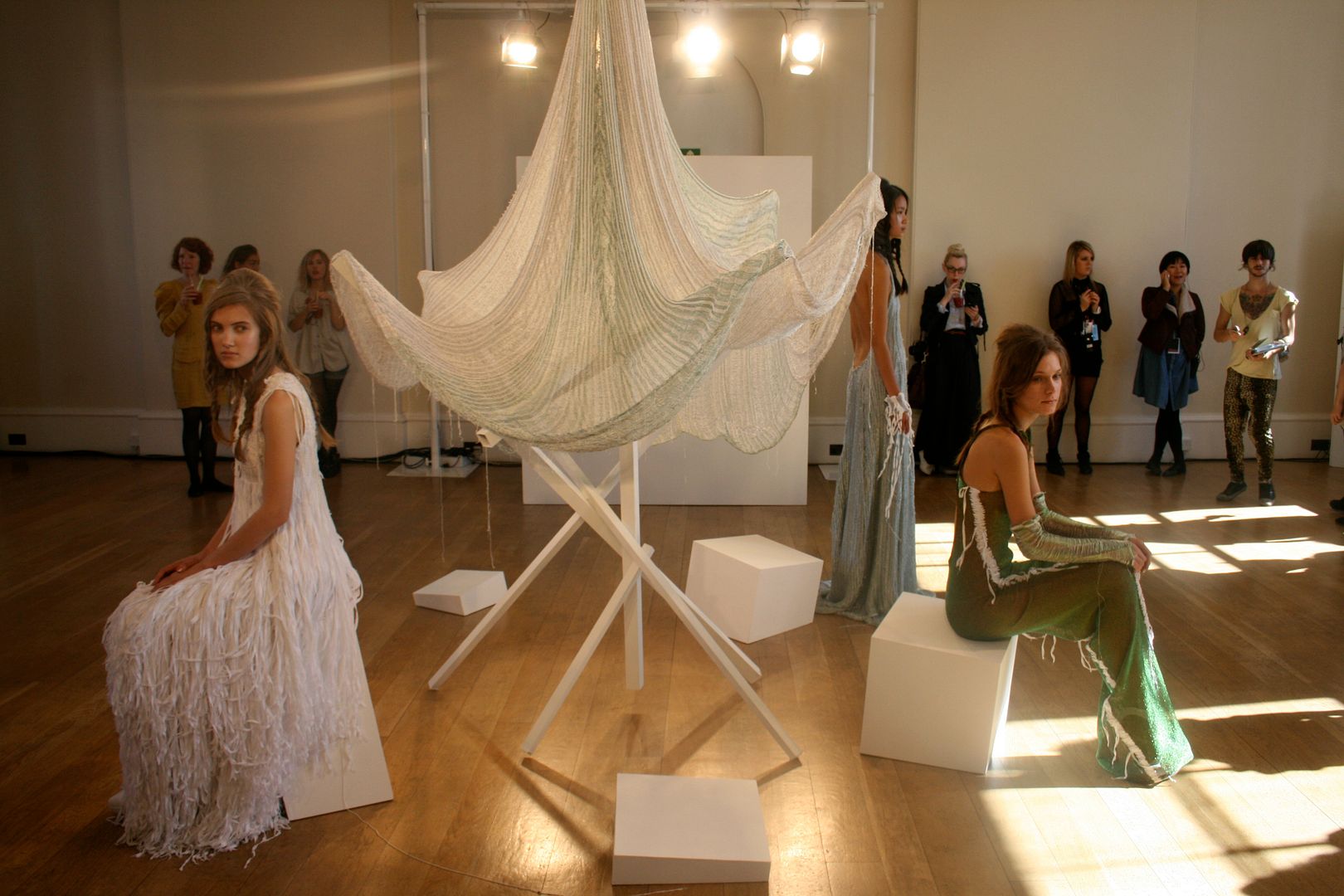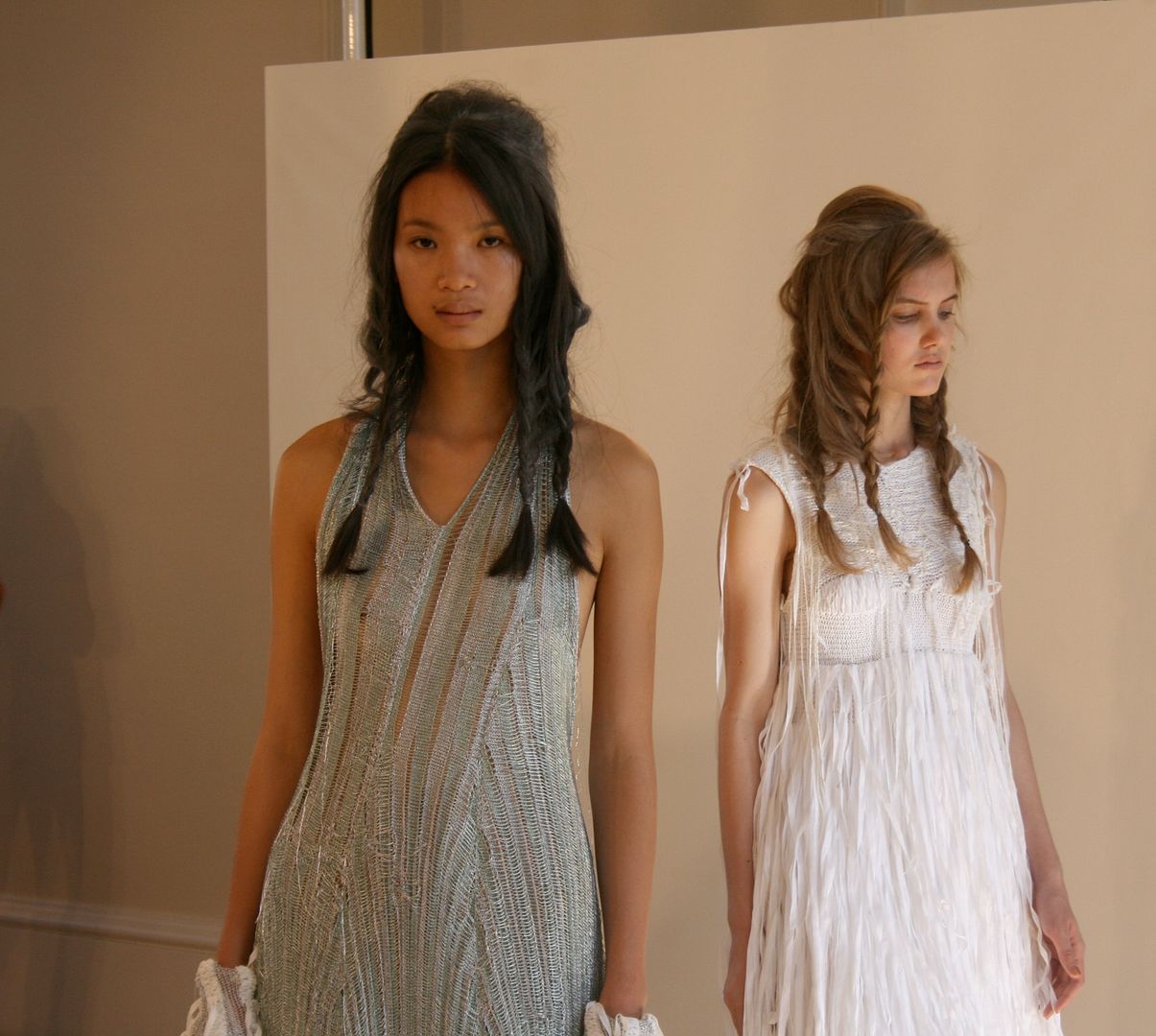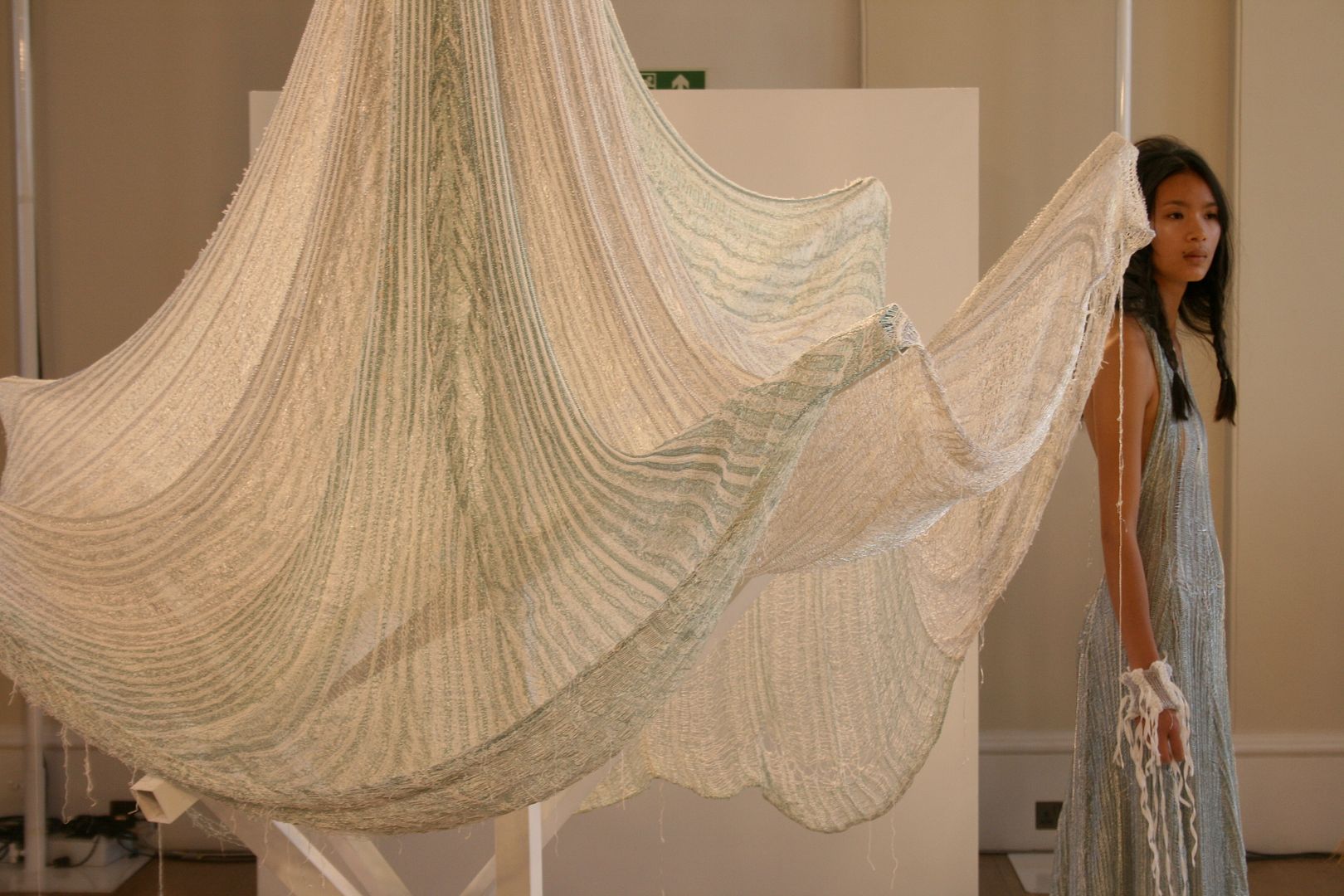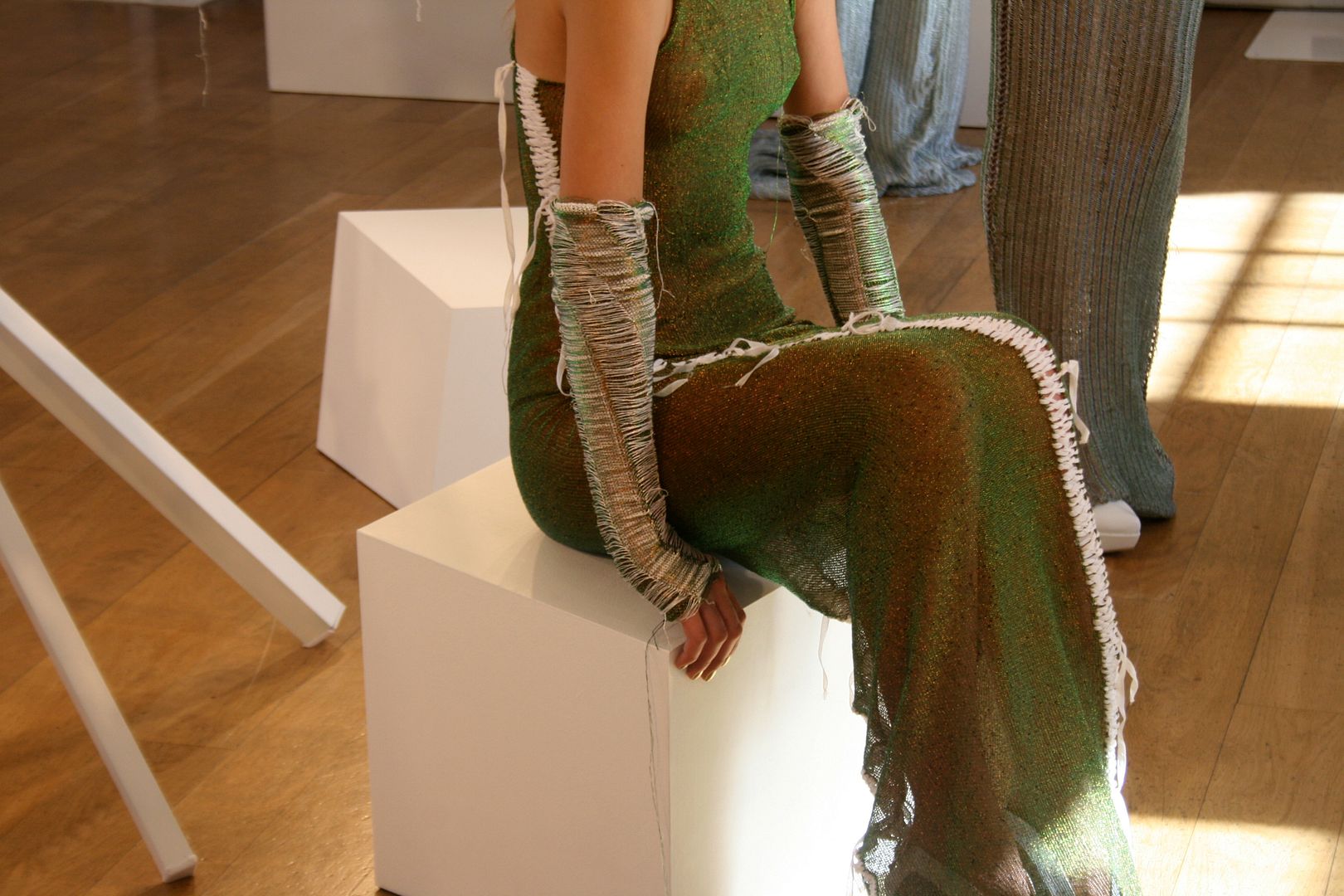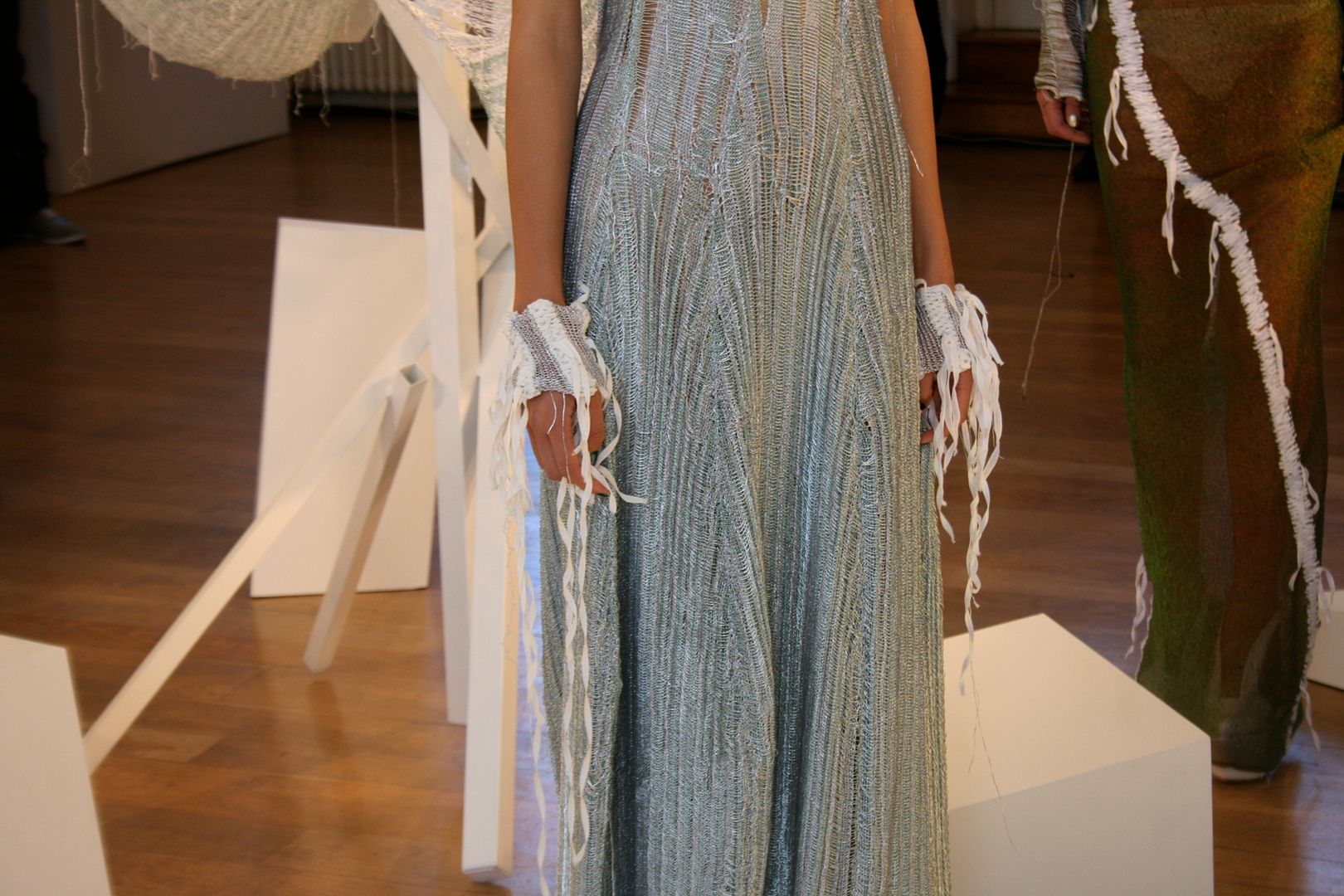 I went to the Craig Lawrence presentation this morning, at Somerset House. The sun was out again so the lighting was beautiful, and shone off the dresses perfectly. I managed to speak to Craig and ask him what his inspirations were; "siren mermaids, the darker side of seduction" he told me. He continued to tell me how the two tone dresses mimicked fish scales, "they're iridescent". He wanted to contrast textures, his last season was all metallic and he wanted to add contrast to his pieces.
The models walked around a central piece, which was covered in the same fabric as their dresses, and after knowing what the inspirations behind the collection were, it almost seemed as if this was their rock, as they were the mermaids. The shoes stood out to me- a good wedge always does- and even they had some shimmer to them, they were from a collaboration with Atlanta Weller for Craig Lawrence. Another collaboration was with Fannie Schiavoni who created all the small chain mail pieces that swam down the side of the models' bodies.
We were served Bloody Marys on the terrace, and Susie from Style Bubble was milling around, looking at the collection and talking to Craig.
I've been to lots of shows but I can't publish any of them images until after they are published with their accompanying reviews on other websites- so hold tight for now!