Emma Hoareau
September 12, 2010
More from New York. The
Alexander Wang
collection was yesterday and it was amazing. No black- which is rare for Wang- with lots of white (even white paint in the models' hair), metallics and rose gold which was to represent duct tape.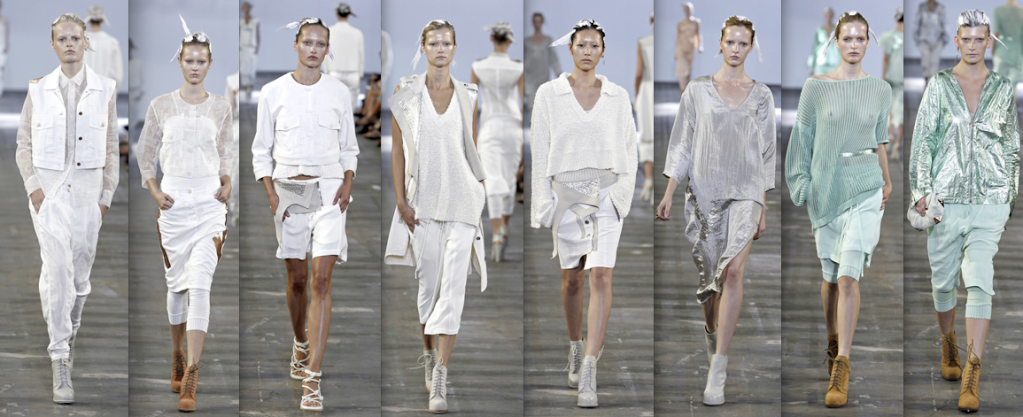 It again looks like a pencil box when I lay all the looks next to each other, which I rather like.
The fleece like jumper look super cosy but also really chic when paired with a leather and metallic long waistcoat.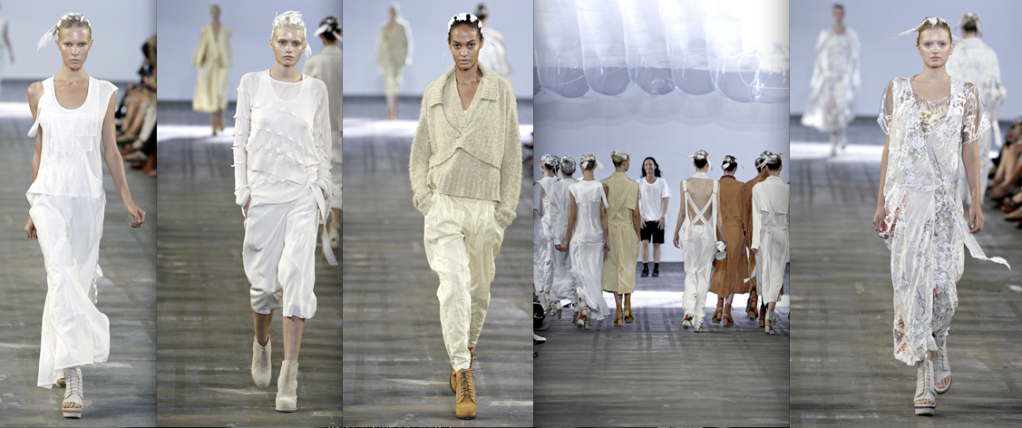 What I love here are all the different layers, proportions and fabrics which work harmoniously together in each outfit. Oh Alex, you do know how to do it.
JILL STUART
I randomly like the Jill Stuart collection. I say randomly because I normally find it too restricted and "grown up" but I think that feel almost fits with the season. I love the sheer fabrics and mix of satins and silk used, and the colour palette pleases me.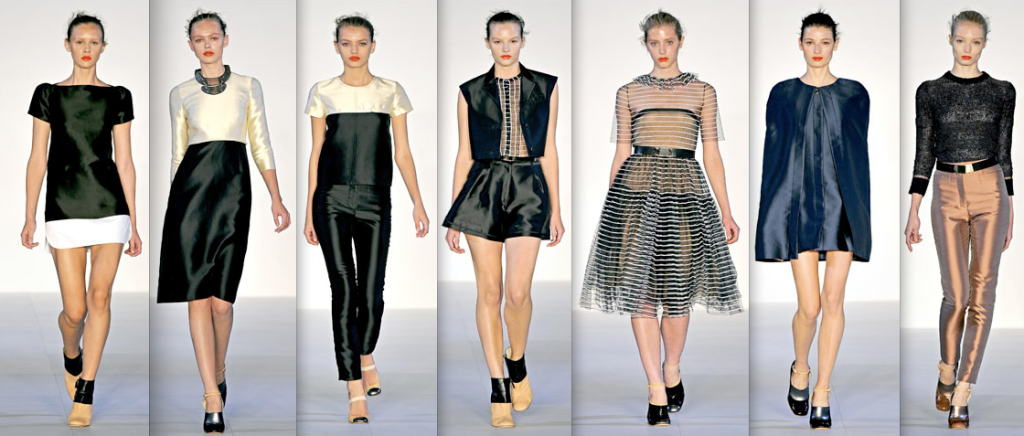 The big cream silk shorts and the large velvet top with the long skirt are favourites.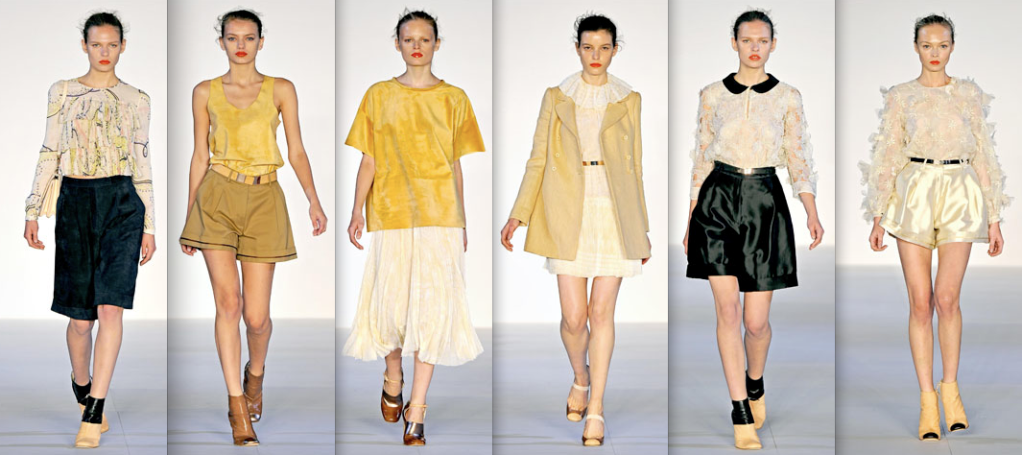 PHILOSOPHY DI ALBERTA FERRETTI
This collection was full of prints, and I like it on a totally biased account- so that I can now definitely wear my vintage print shirt I got the other day. Done.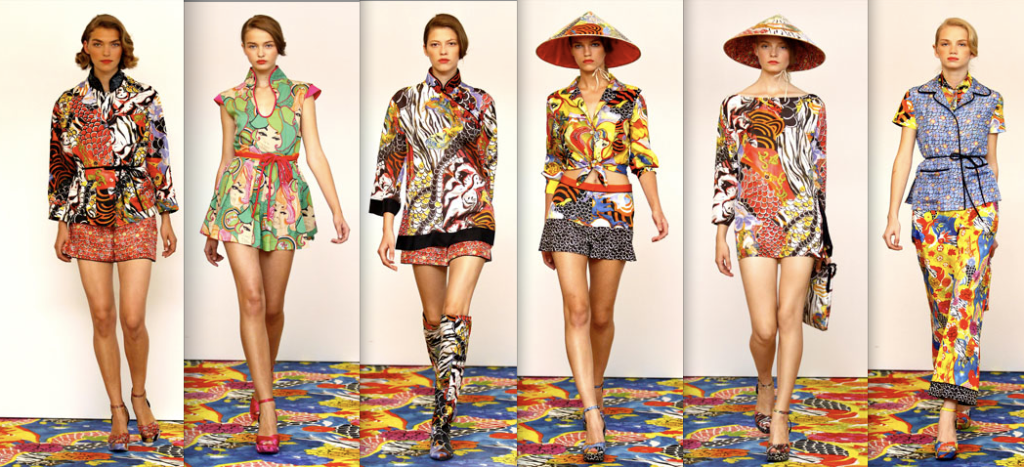 EDUN
This is another collection that I was surprised to like as Edun is an "eco" label which normally spells boring t shirts telling everyone how good I am to the earth. Edun, however (founded by Bono and his wife Ali Hewson) was a great collection, that fitted right in.


White was the opening look (again!), that subtly moulded into grey prints and earthy colours. I approve.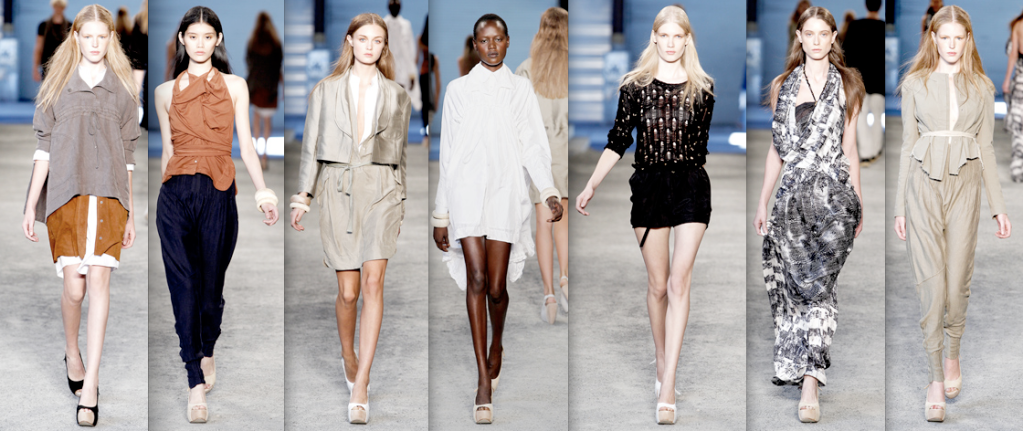 What I've noticed from these collection is that the feel of the season is being kept very classic- as it was last season- and that long skirts are still in, and if anything is short, then its shorts.
Over and Out.