Emma Hoareau
September 21, 2010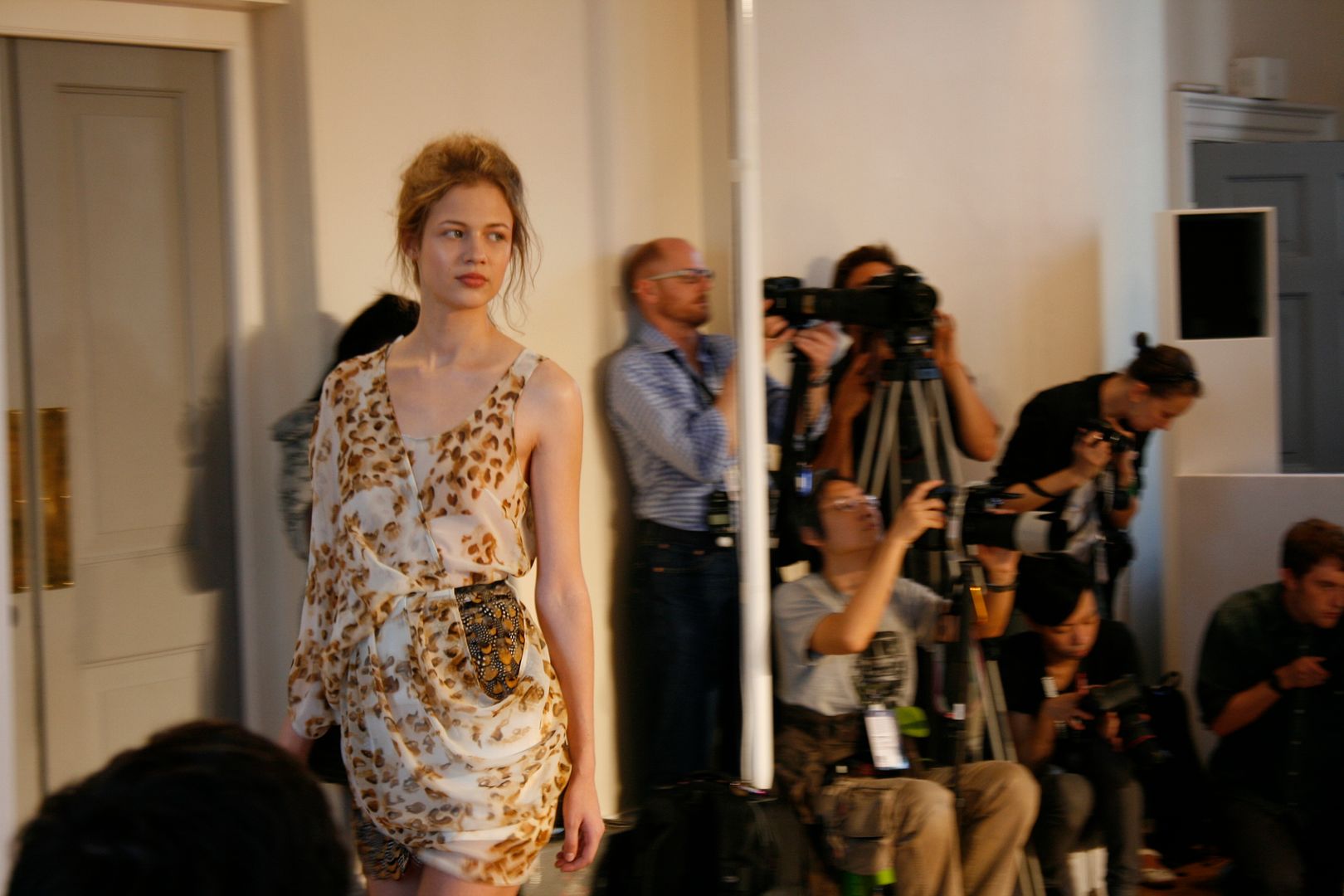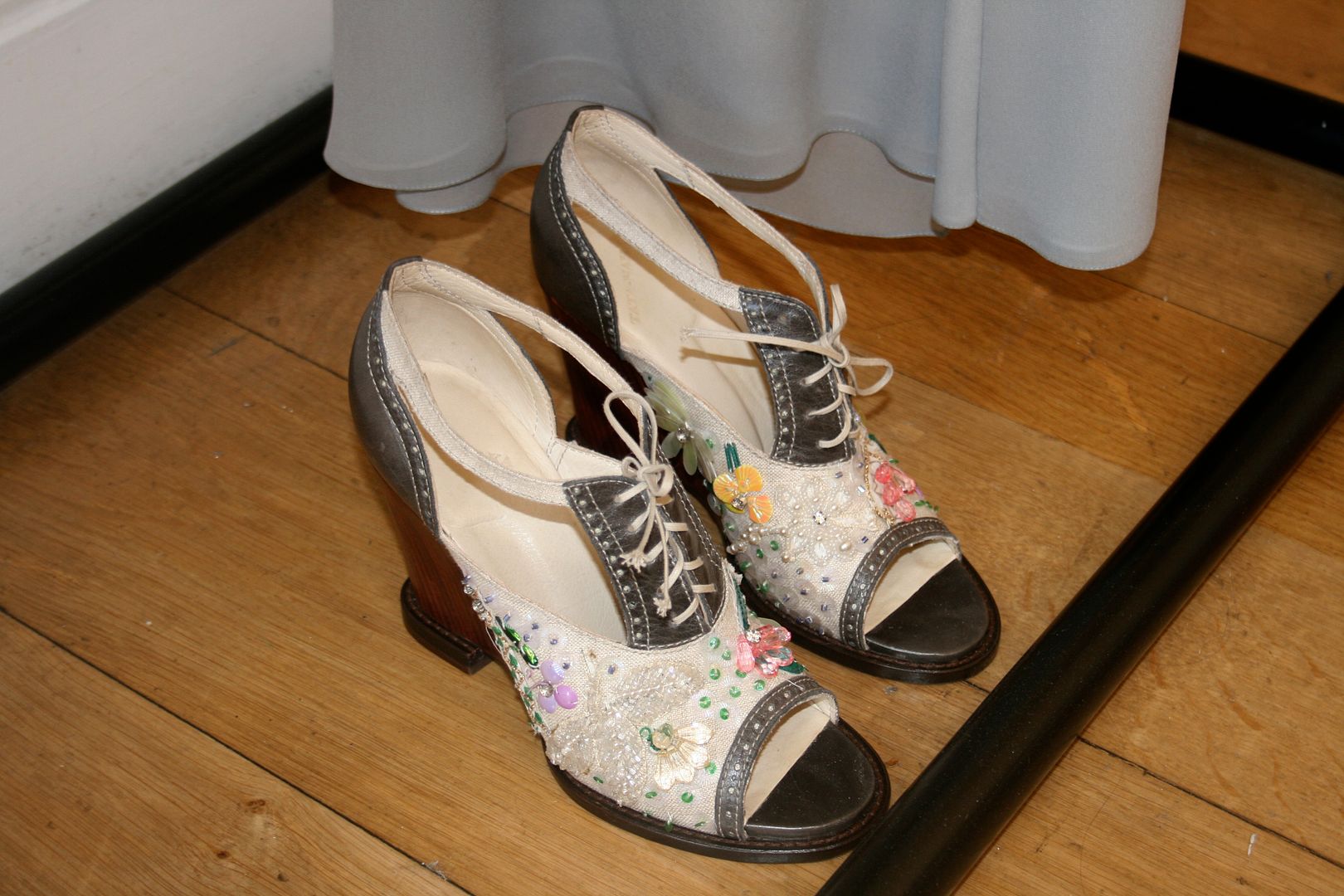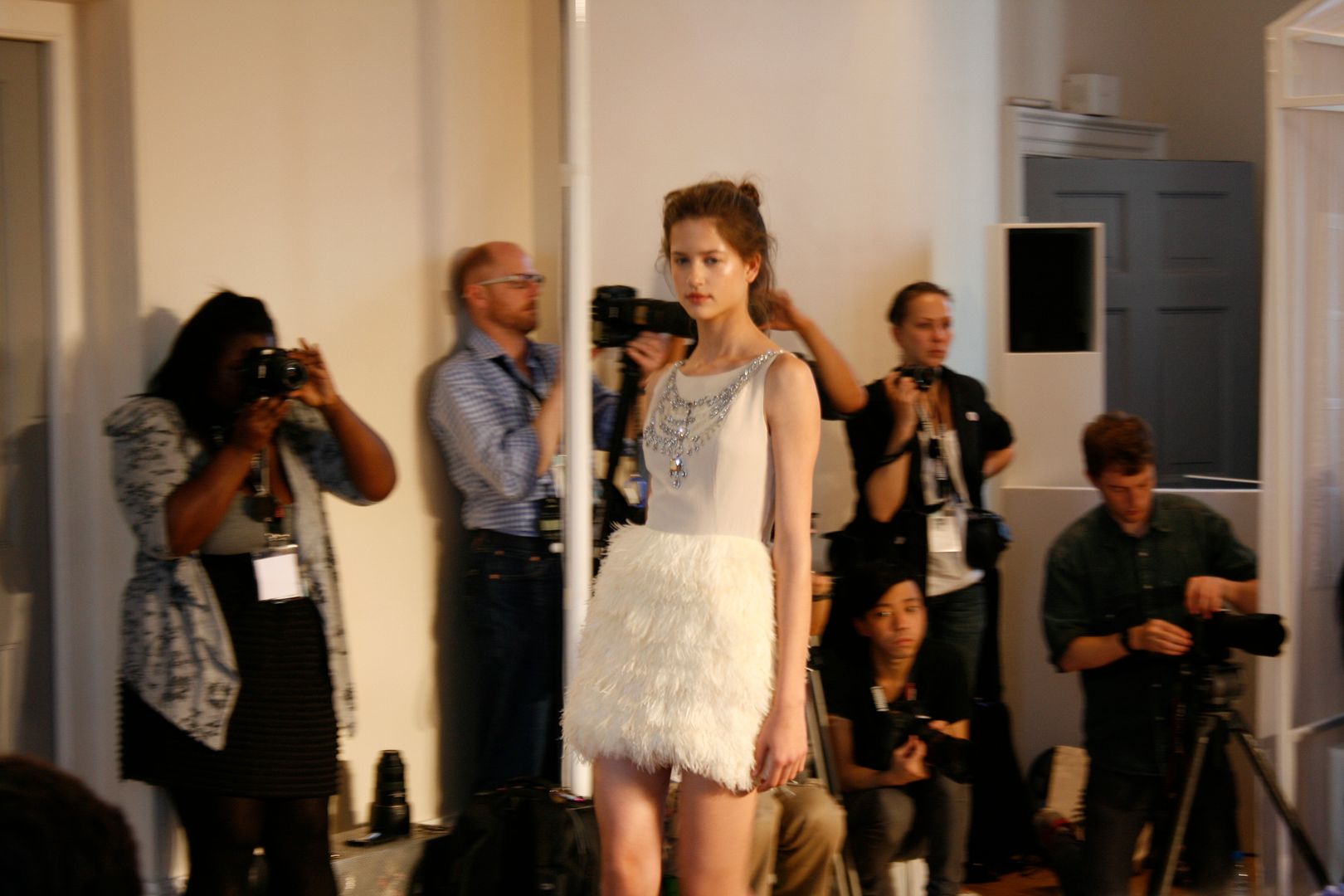 The Tata Naka SS11 show was full of jelly. Yes, jelly. With a banquet table full of the before mentioned in every colour under the sun, from pastel green to bright pink, flowers and amazingly random pieces, with chairs facing outwards covered in garlands of flowers or lace throws. I knew I'd like it the second I saw this.
We were seated under mini "tents" that were covered in light, white fabric and served jelly in sweet teacups with little gold spoons. The best beginning to any show.
Now, onto the clothes. This season the Tata Naka sisters, Natasha and Tamara Surguladze explored the cultural clash between the lavishness of the Indian Maharajas and Western simplicity; which translated into an almost safari like collection that included some impressive cuts and both a wide range of neutrals and patterns, often mixed together. Embroidery and draping were both recurring themes, and brought an eccentricity to the collection. Accessories were incorporated with the embellishments; shoes were covered in beads and were the perfect clash of English and Indian cultures and styles.
The feel was one of Colonial India, and how the English adapted to Indian weather in their dressing, but also how India adapted to British culture.