Emma Hoareau
October 8, 2010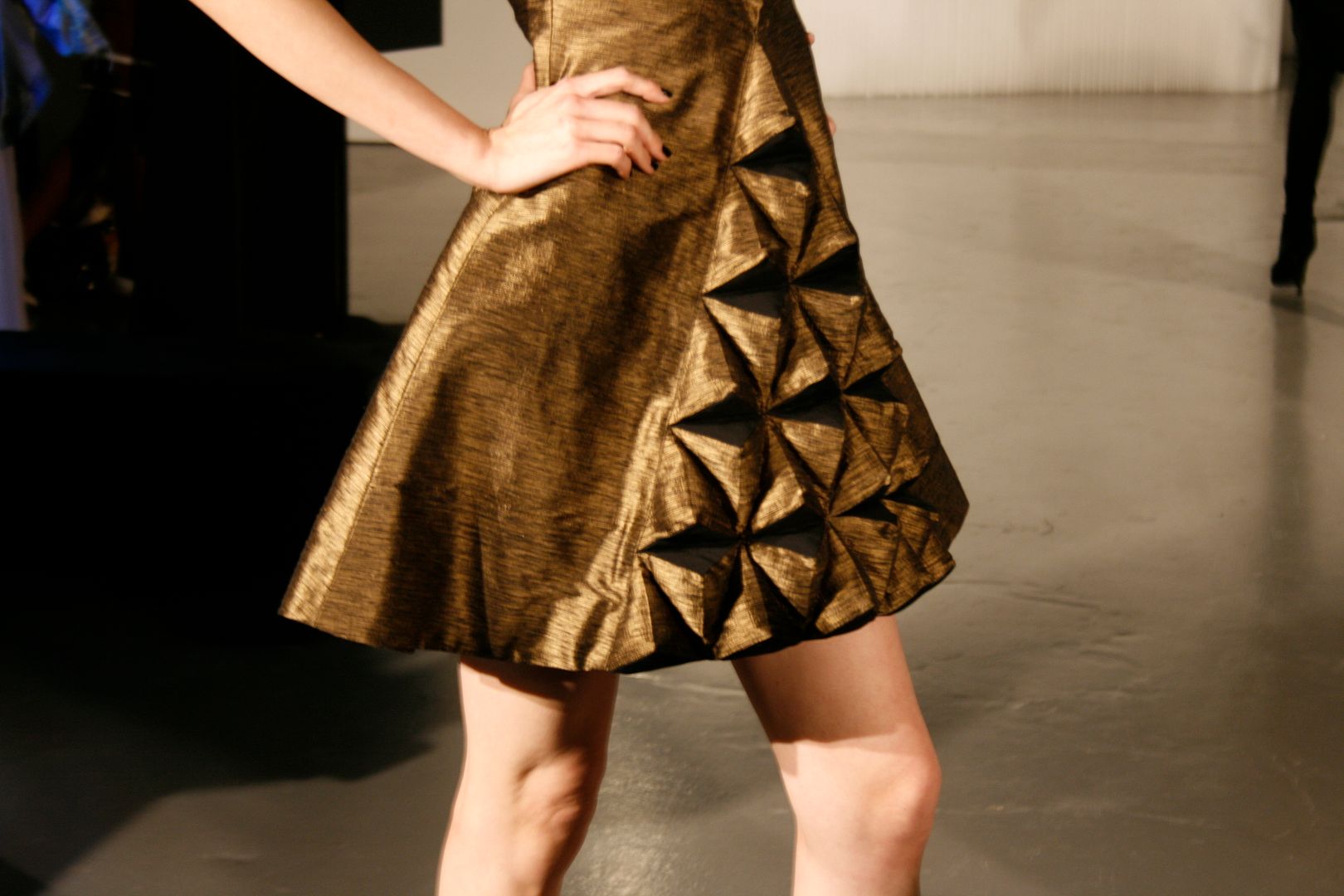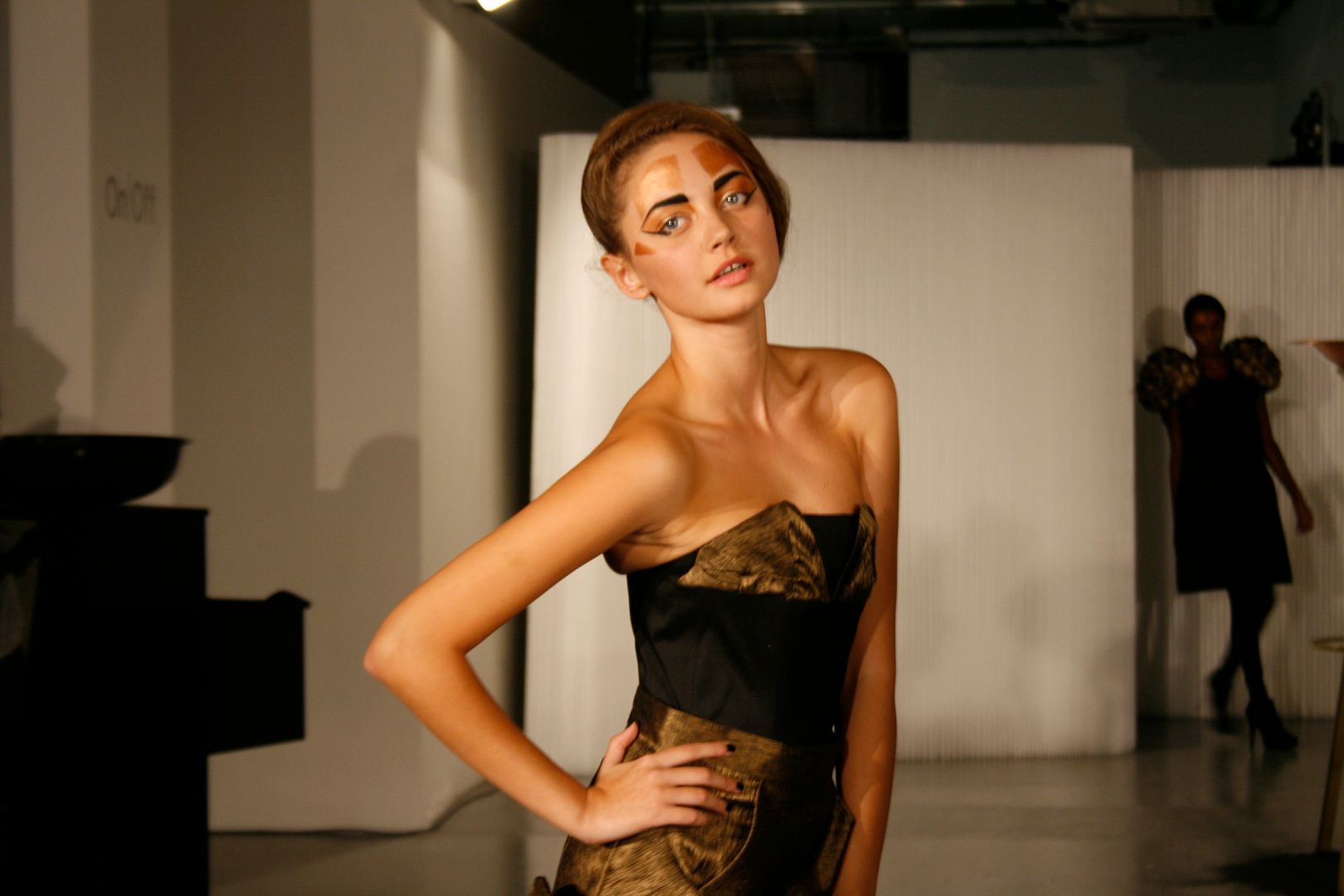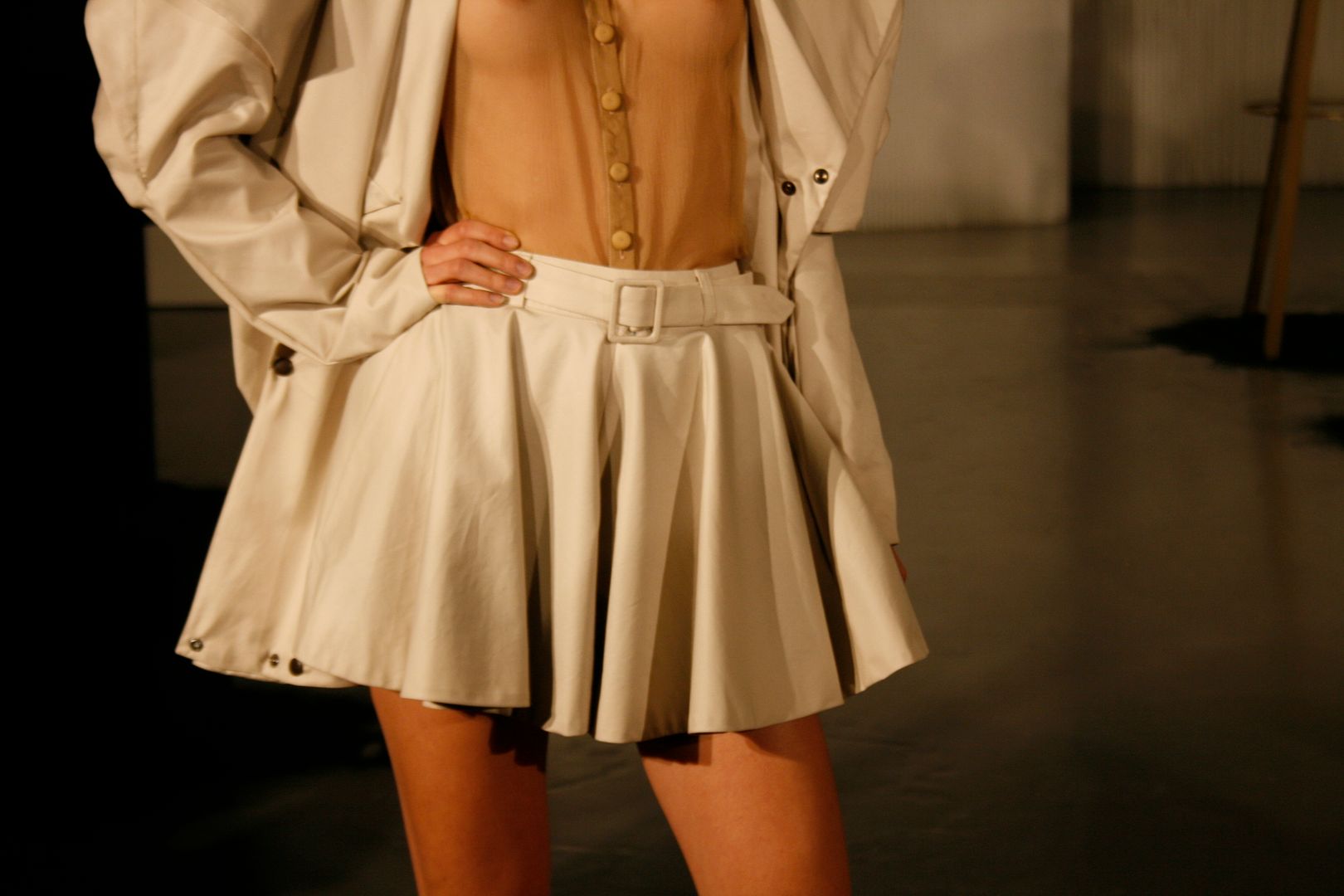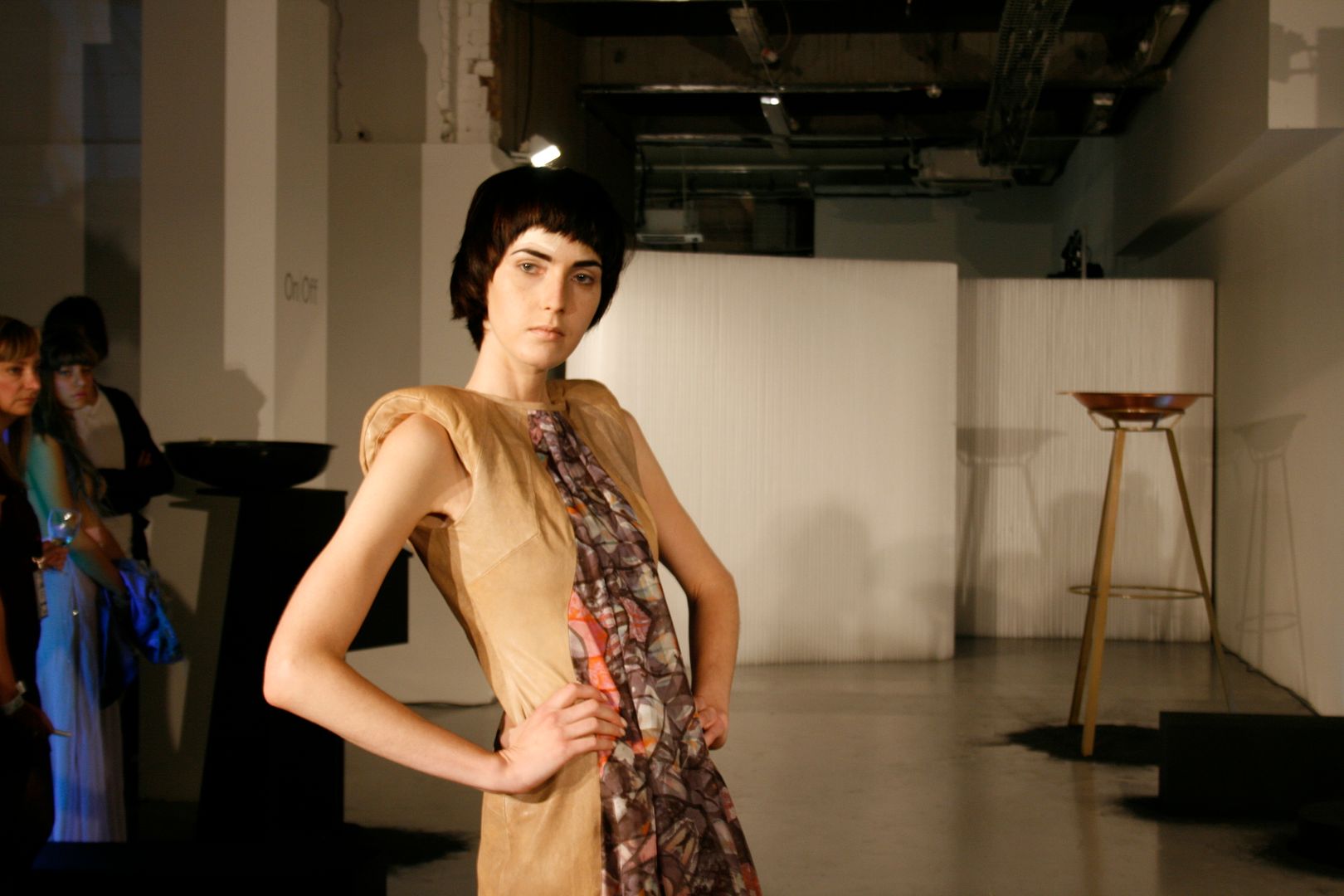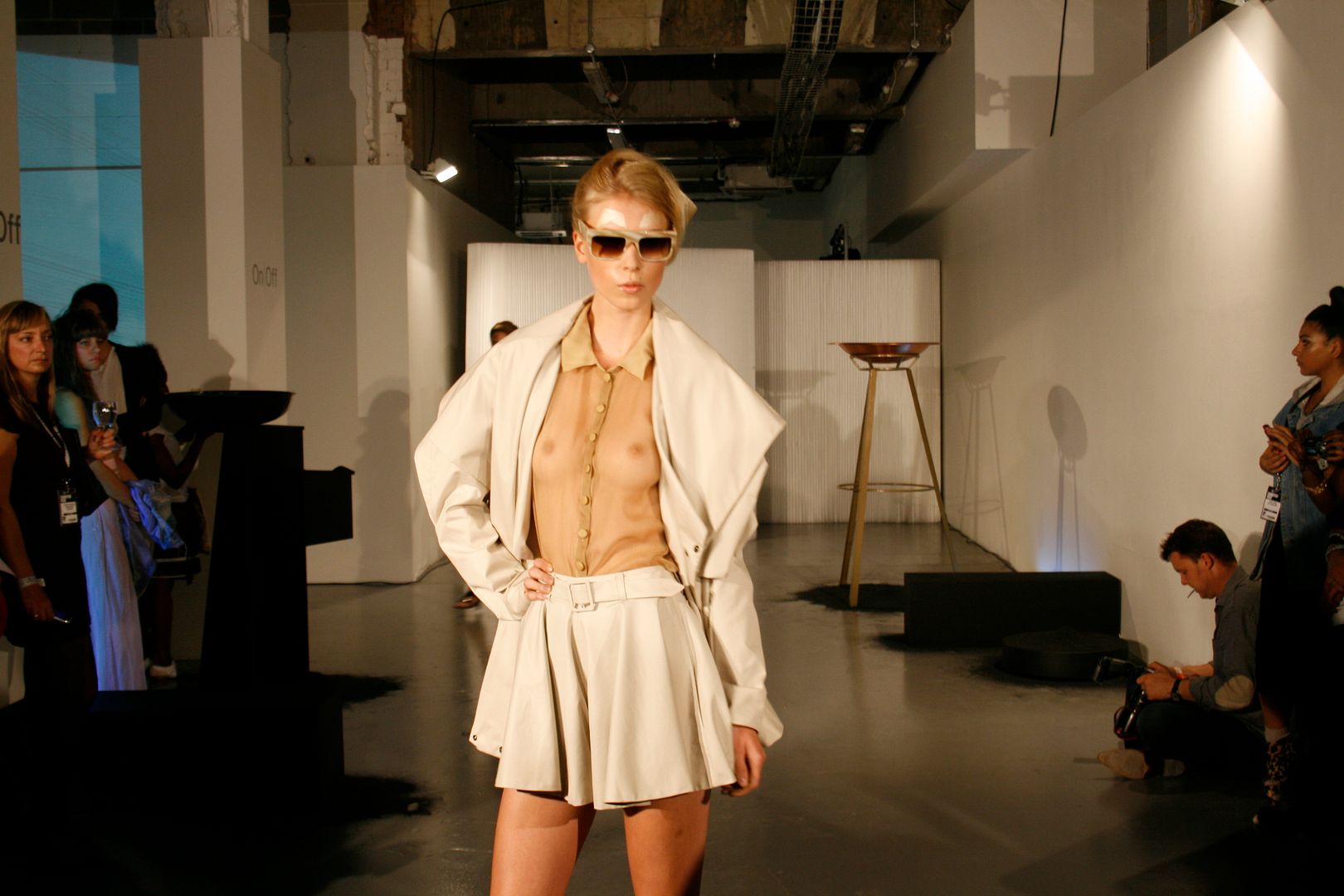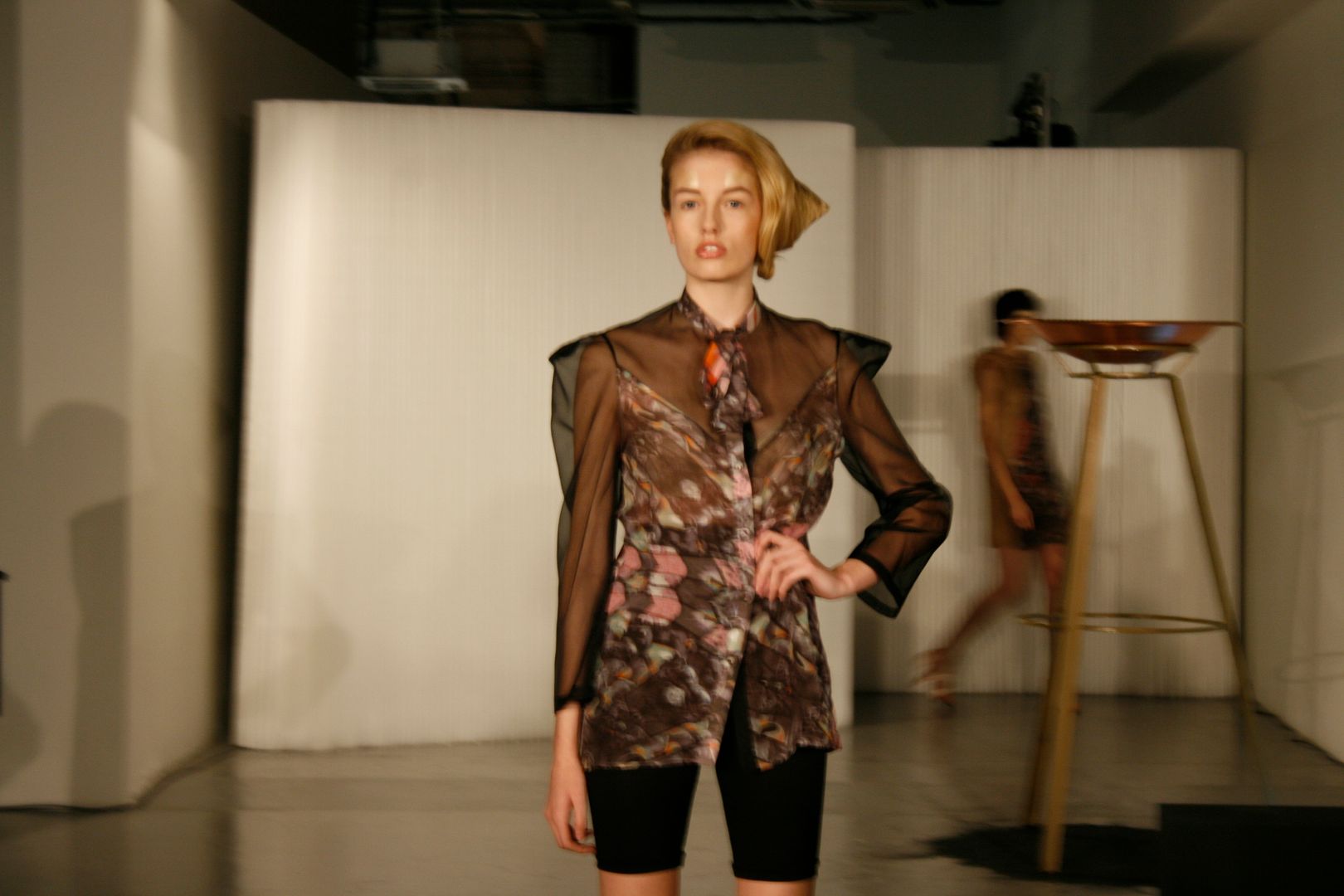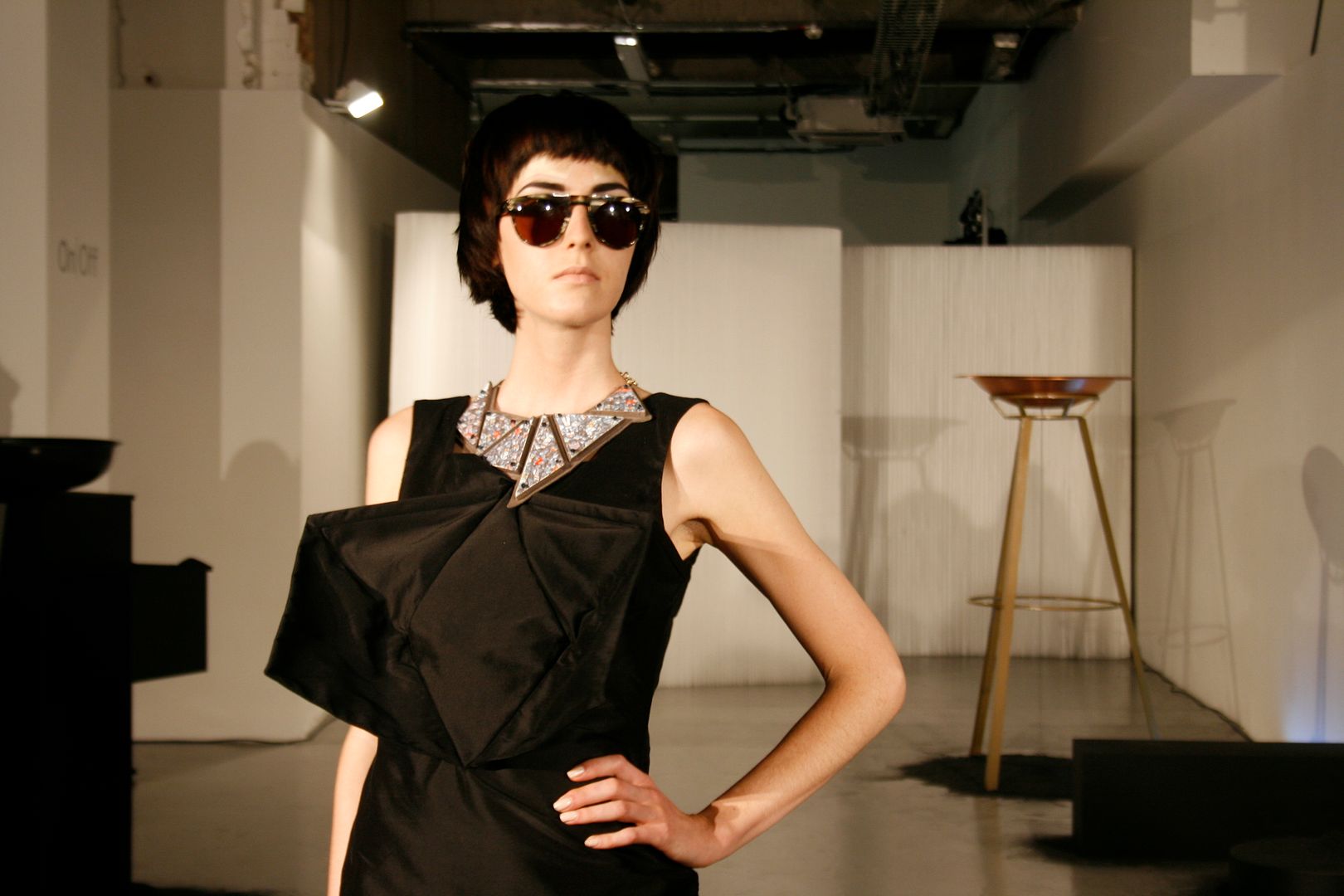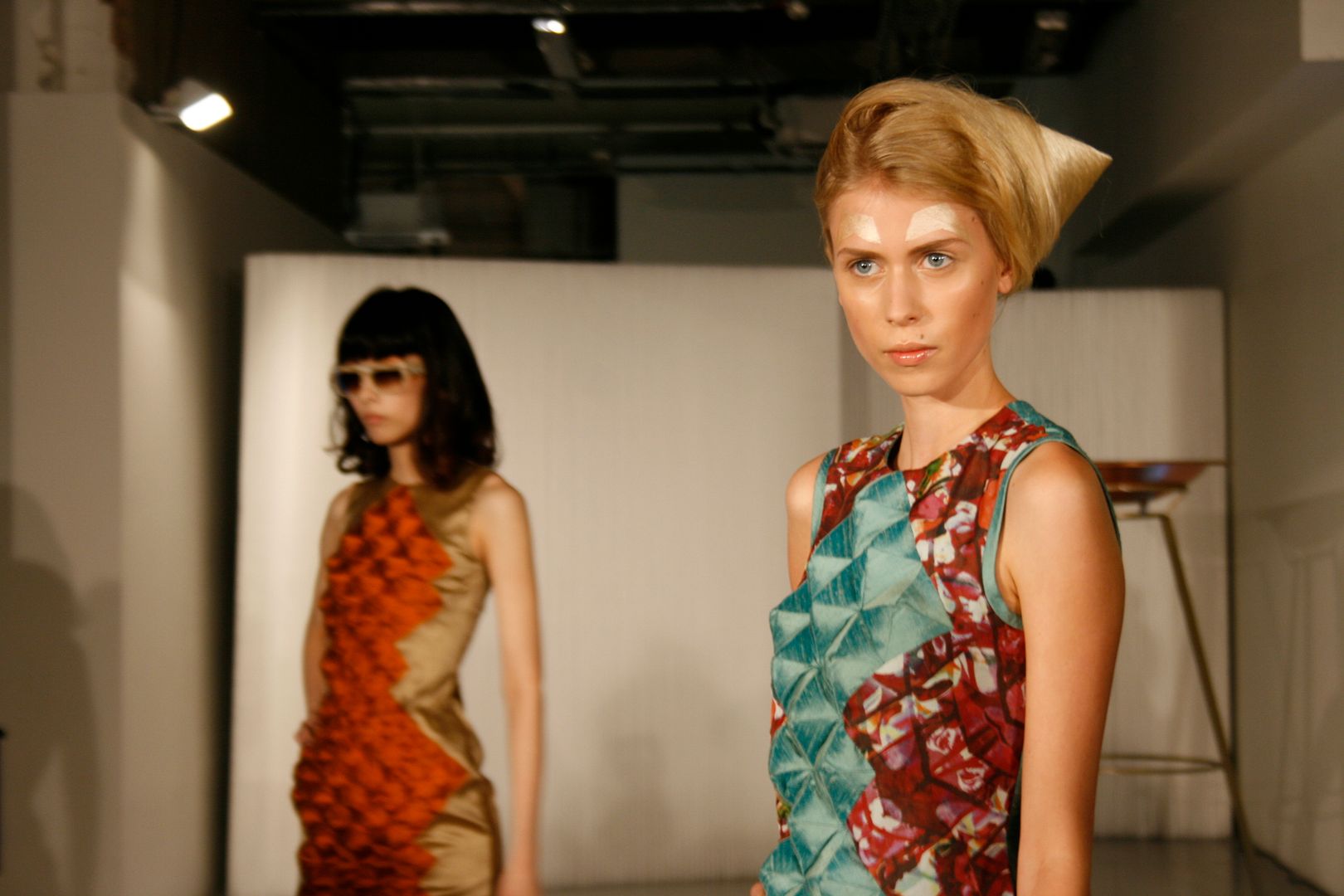 The Ada Zanditon philosophy is to "create desirable fashion using a sustainable business practice", which basically means fashion that is also eco-friendly.
The SS11 Pyramora collection was a beautiful mix of prints, sheer fabrics and texture in deep, rich metallic hues of wearable clothes. The inspirations behind it were from the fusion of aesthetics of The Great Pyramid juxtaposed with the delicacy of the coral reef (even the inspiration seems environmentally friendly). The shoes were a favourite as they look like they're almost not there and had me quite confused as to how they were staying on the foot until I had a look backstage after the show (not to mention they have the best name: 'Mojito shoes'!).
The Ada Zanditon jewelery line also made an appearance on the models in the form of bold statement necklaces, reflecting the inspiration of the pyramids in triangular shapes and much coveted round sunglasses.
The hair and make up on the models also reflected the pyramid vibe by applying dynamic metallic paint shapes above their eyebrows and creating cones with their hair.
I wrote this for Motif
This was one of my favourite shows to watch and I met the lovely Sandra from 5inch and up who I was standing next to taking photos of the models.