Emma Hoareau
October 20, 2010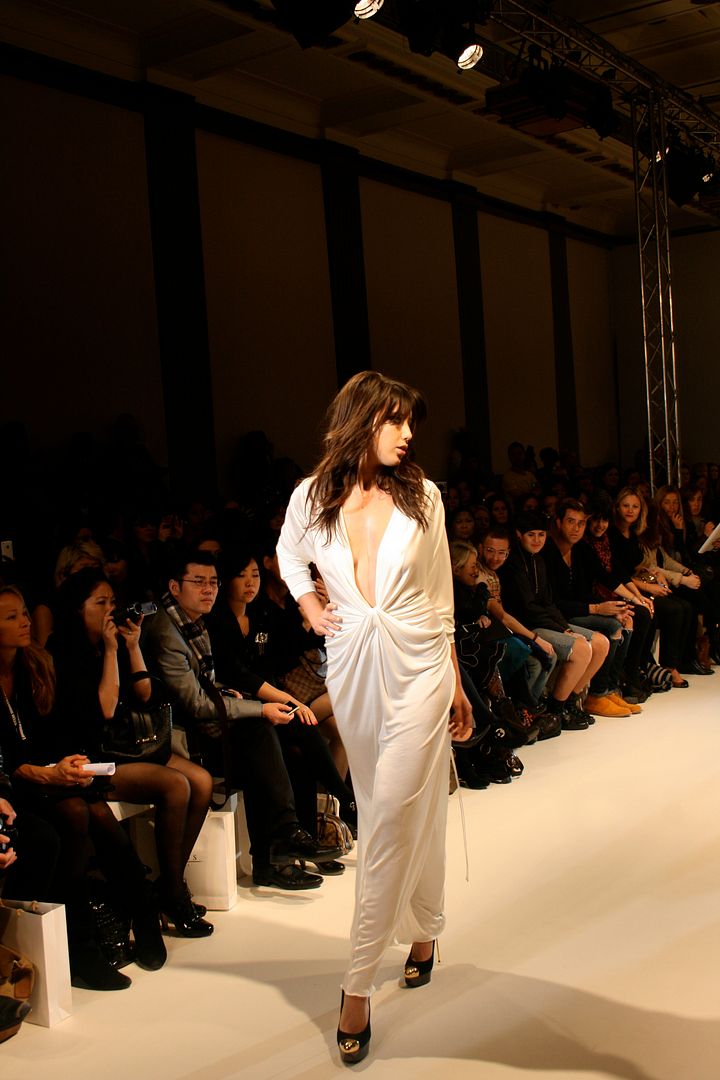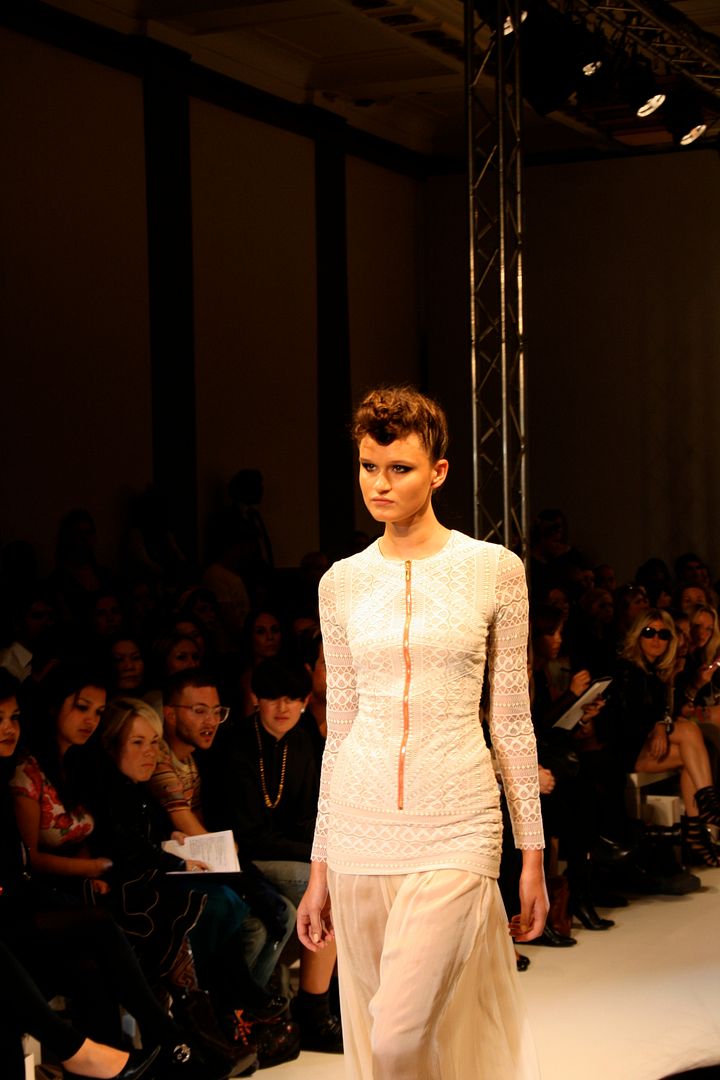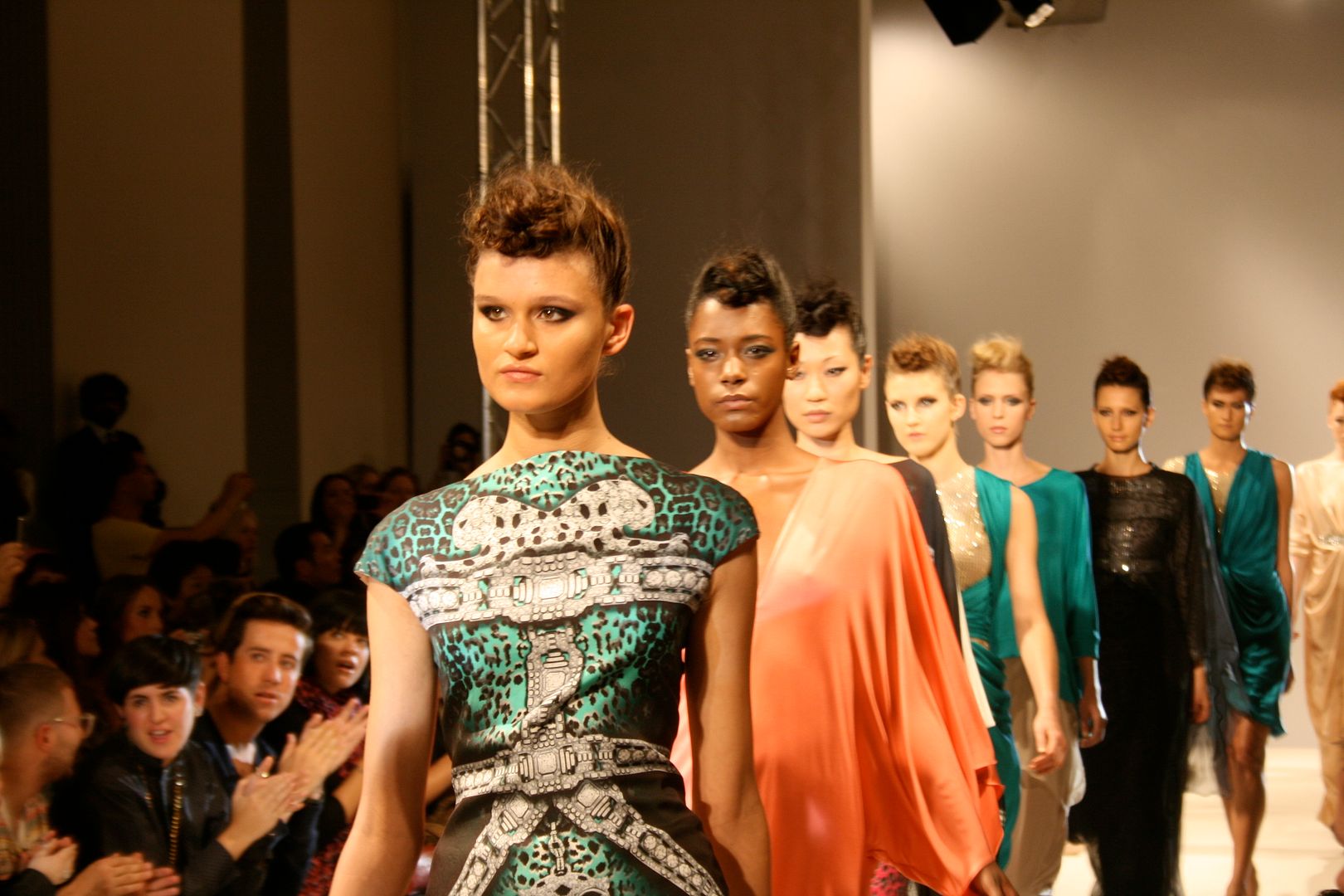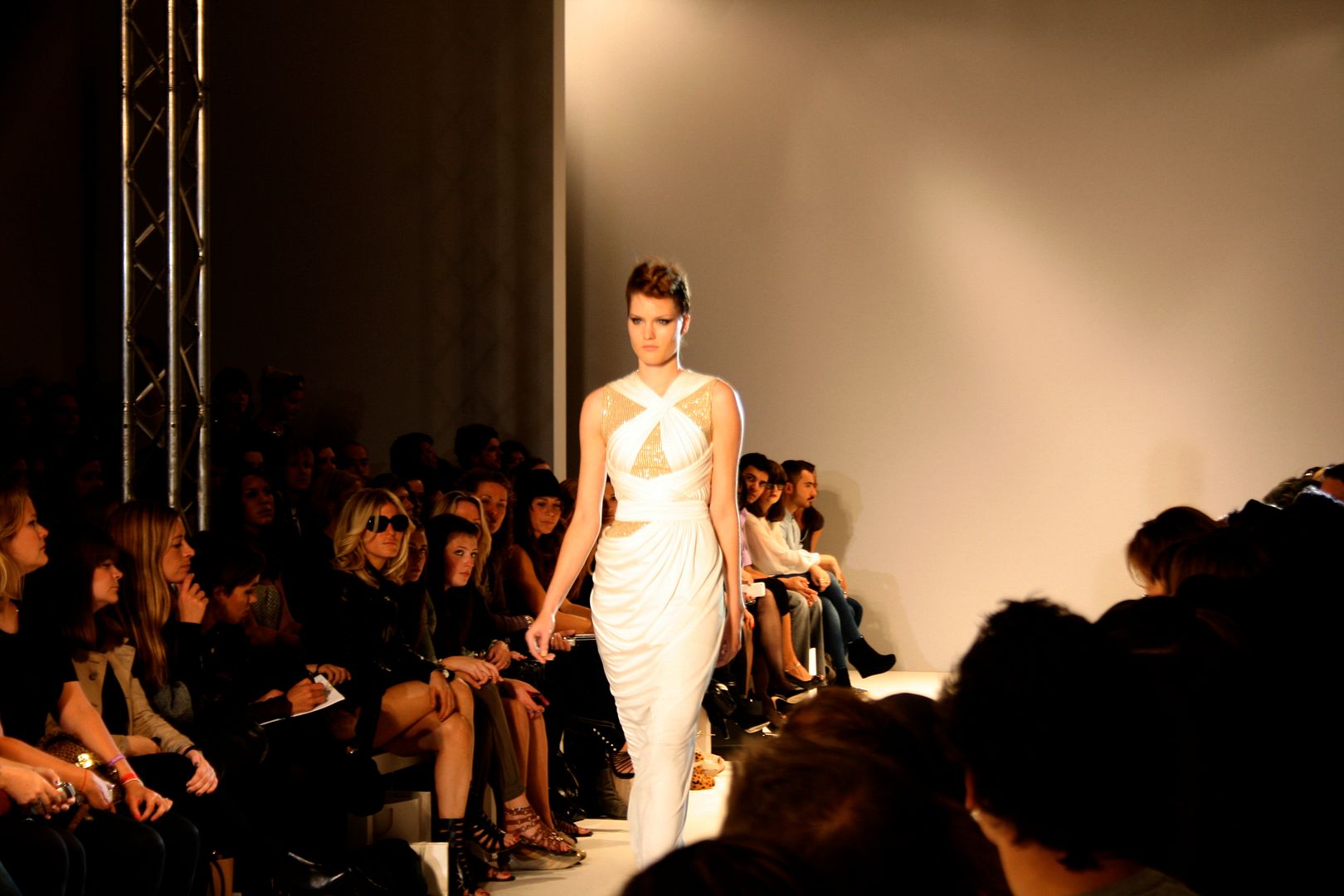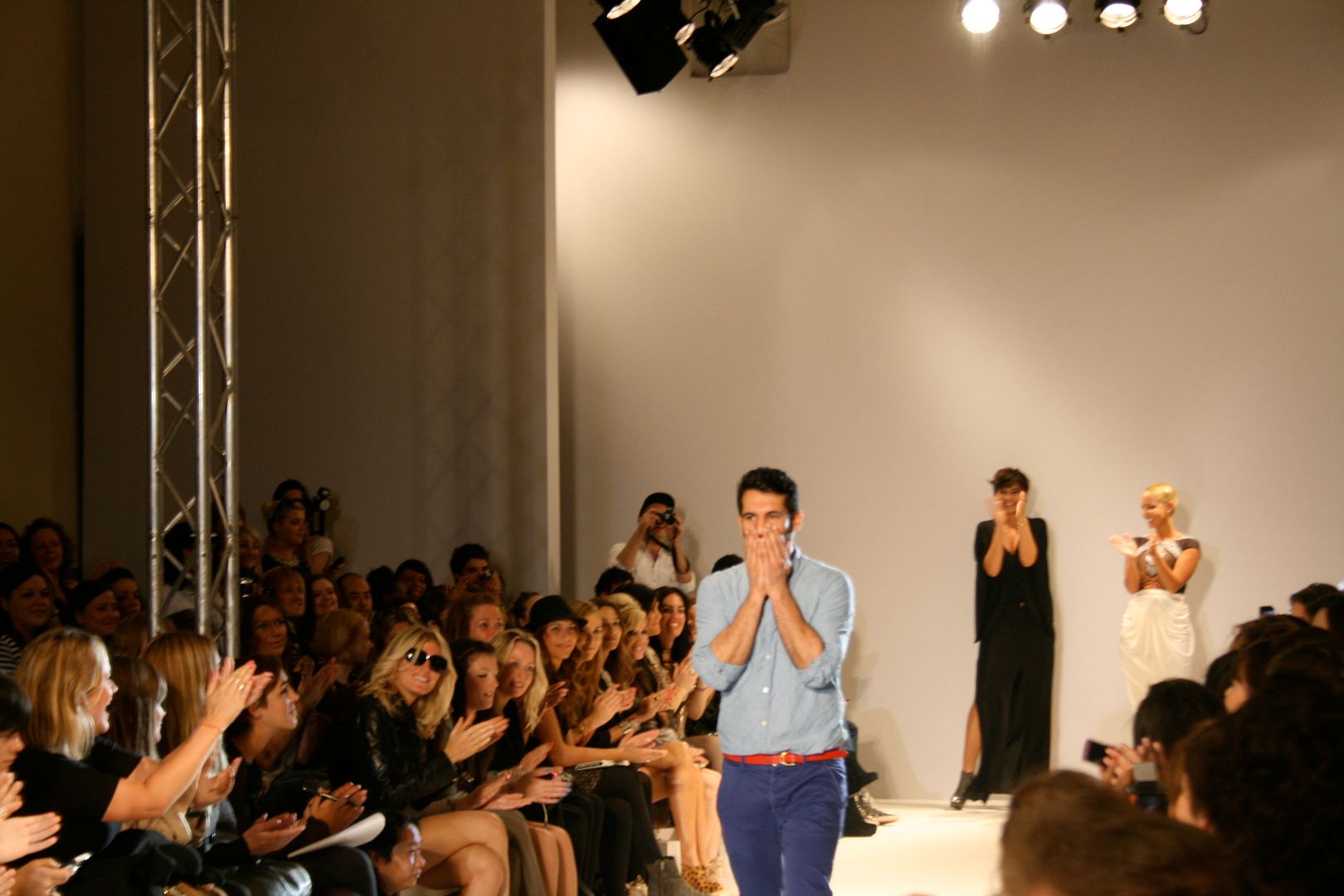 The SS11 BodyAMR show was all about seduction; with skin tight dresses, sexy Grecian Goddesses and tactful use of draping. Daisy Lowe opened the show in a floor length white dress, which was followed by a mixture of beige, bright blue, turquoise, burnt orange, black and the odd sequin. These colours were applied on materials such as lace, chiffon and sheer fabric. Amber Rose (Kanye West's girlfriend) also made an appearance in the first print top, after having posed with Egyptian Arms at the beginning of the catwalk to the start of Madonna's 'Like A Virgin'.

The hair was messy plait from the small of the neck to the top of the forehead, which fitted the new-Goddess feel, and was accompanied by smoky black eyes.
A great soundtrack played throughout, mimicking the theme and included Prince's 'Cream'- perfect to strut down the catwalk to.
I wrote this for Motif

After the show I managed to run backstage and catch a few close ups of the models and Daisy Lowe and Amr having a thank you hug before Daisy had to run off for her next show!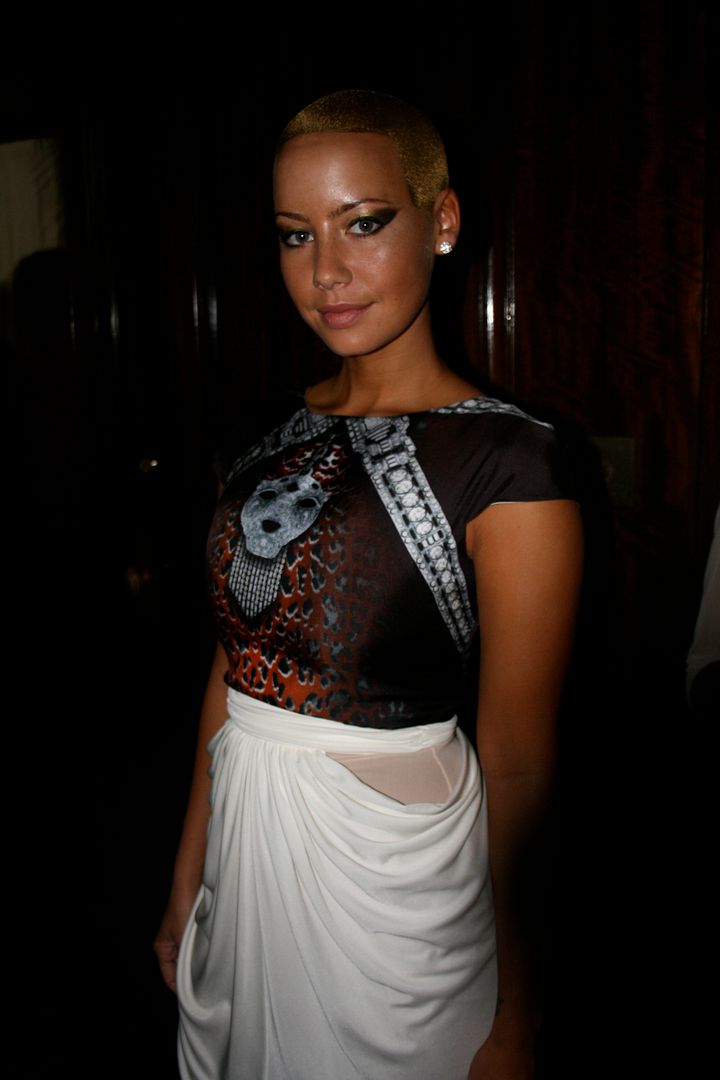 (all photos are mine so please credit accordingly)