Emma Hoareau
December 19, 2010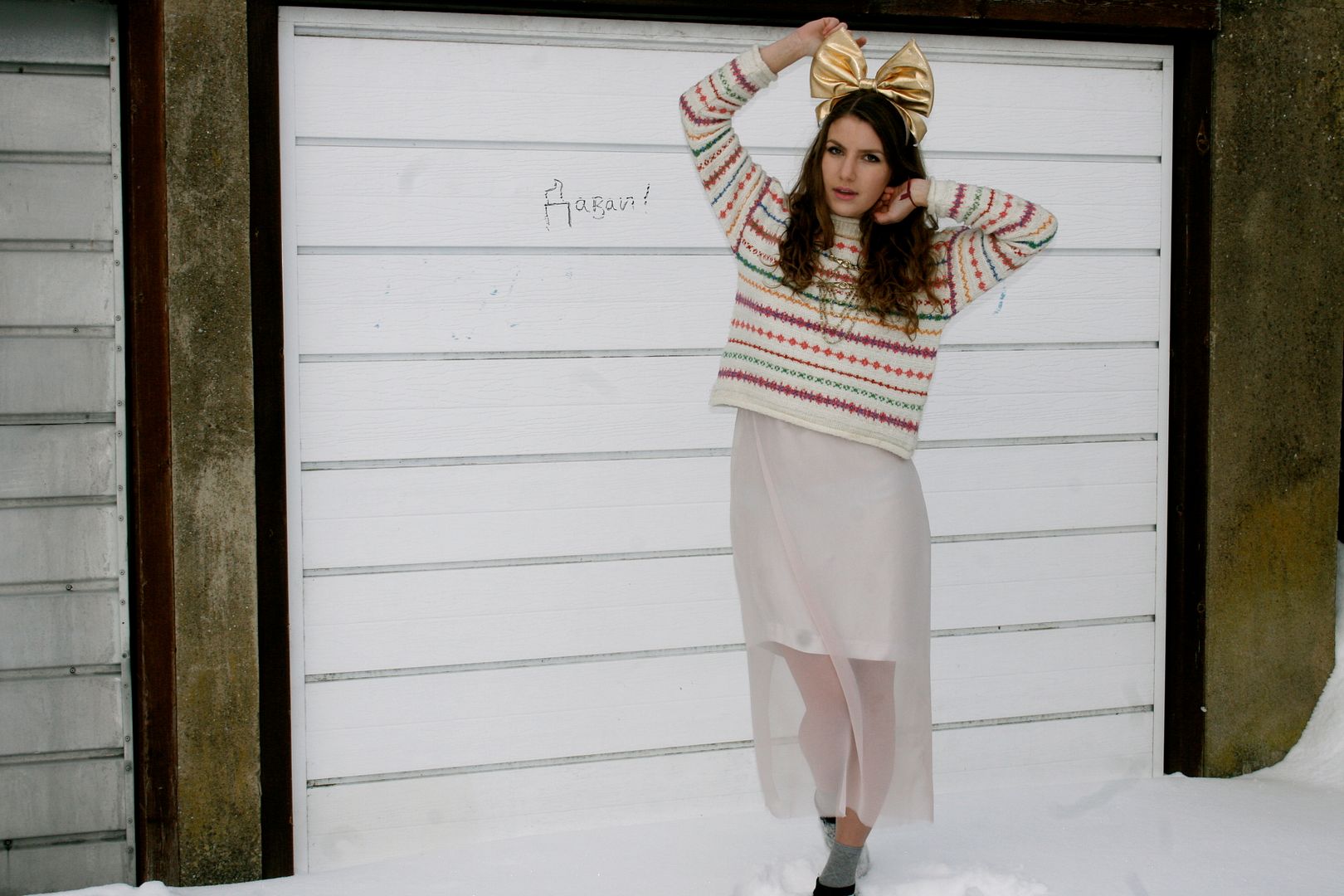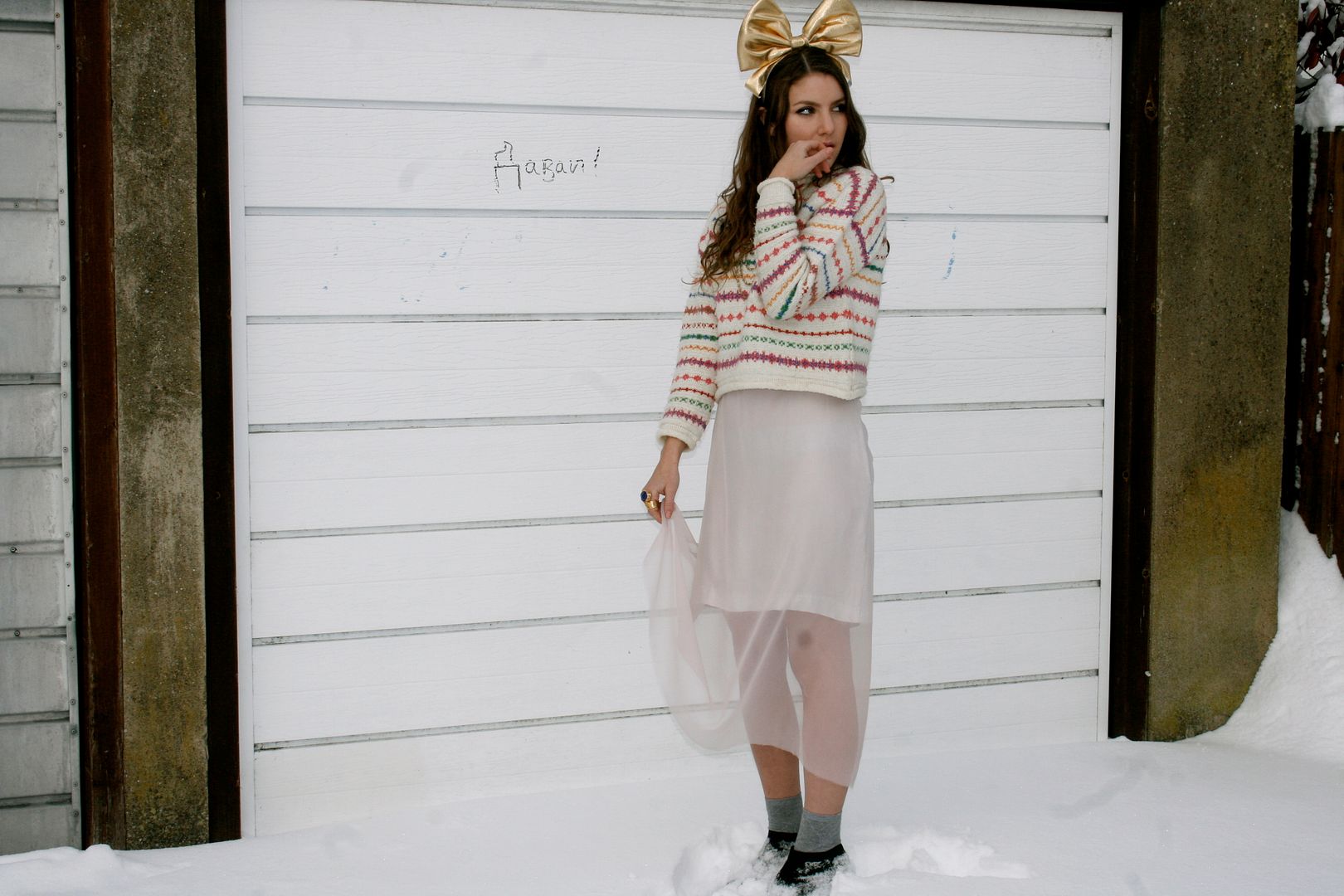 (Hussein Chalayan Dress, Vintage Jumper, YSL ring, Banana Republic Necklace, eBay shoes, headpiece from crazy random shop)
Had a lot of fun prancing round in the snow today- it's so deep you can barely see my wedges, they were completely engulfed by the deep snow.
Still loving floaty things, and played the lightness of the skirt off with the colourful knit.
Also… I'm NOT wearing a turban!? Can you believe it!
To acknowledge this fact I decided to wear a huge gold look-at-me bow, yeah…..