Emma Hoareau
December 15, 2010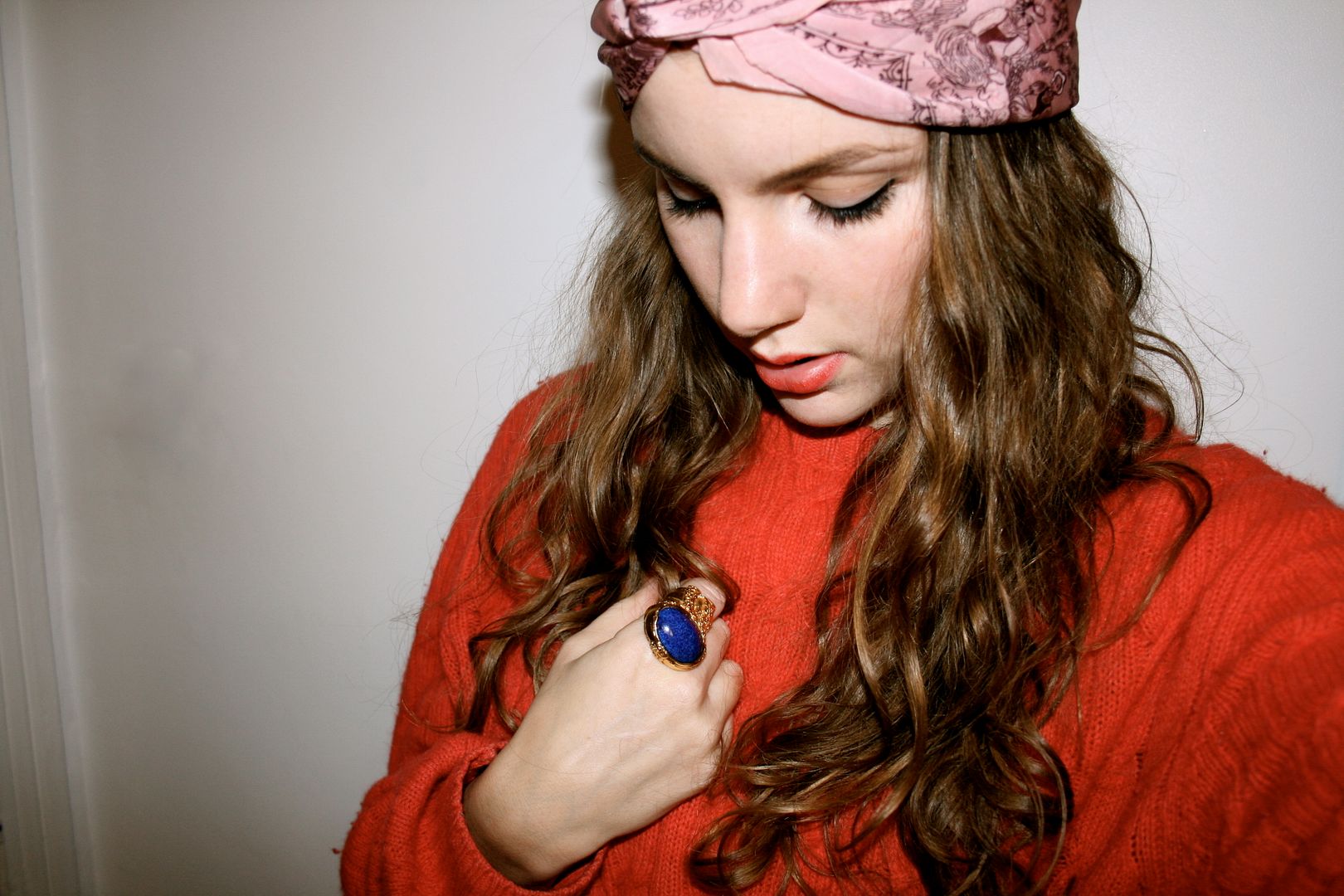 Can't believe I've never shown you this jumper- I live in it.
It's cashmere so is the comfiest and warmest thing I own, plus I love the colour.
I paired it with the dusty pink vintage scarf I bought the other day and clashed those two colours with the blue of the lapiz lazuli in my YSL ring.
You likey?