Emma Hoareau
March 18, 2011
I.DONT.KNOW.ABOUT.MY.DREAMS.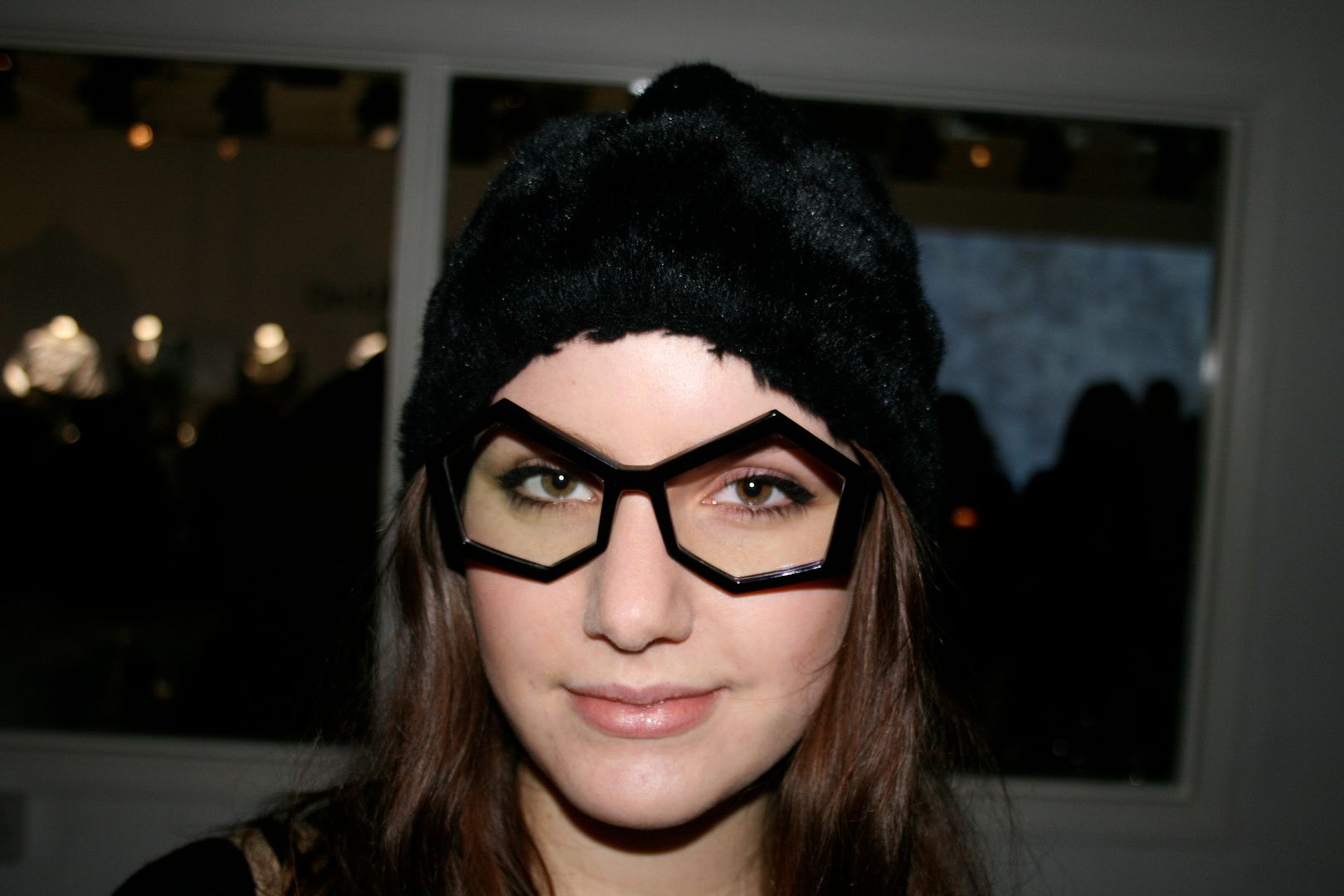 Hello guys and gals, sorry I've been away for a bit- had to attend to some stuff back home.
Anyway, good new is, I'M BACK! And to cheer you up on this almost sunny looking day, here are some photos of me in some glasses that don't suit me. They're
House of Flora
, and she assured me they looked great, especially with this hat, but I'm not blind, and although i LOVE the glasses themselves, they do not like my face.
Have a great weekend!