Emma Hoareau
March 3, 2011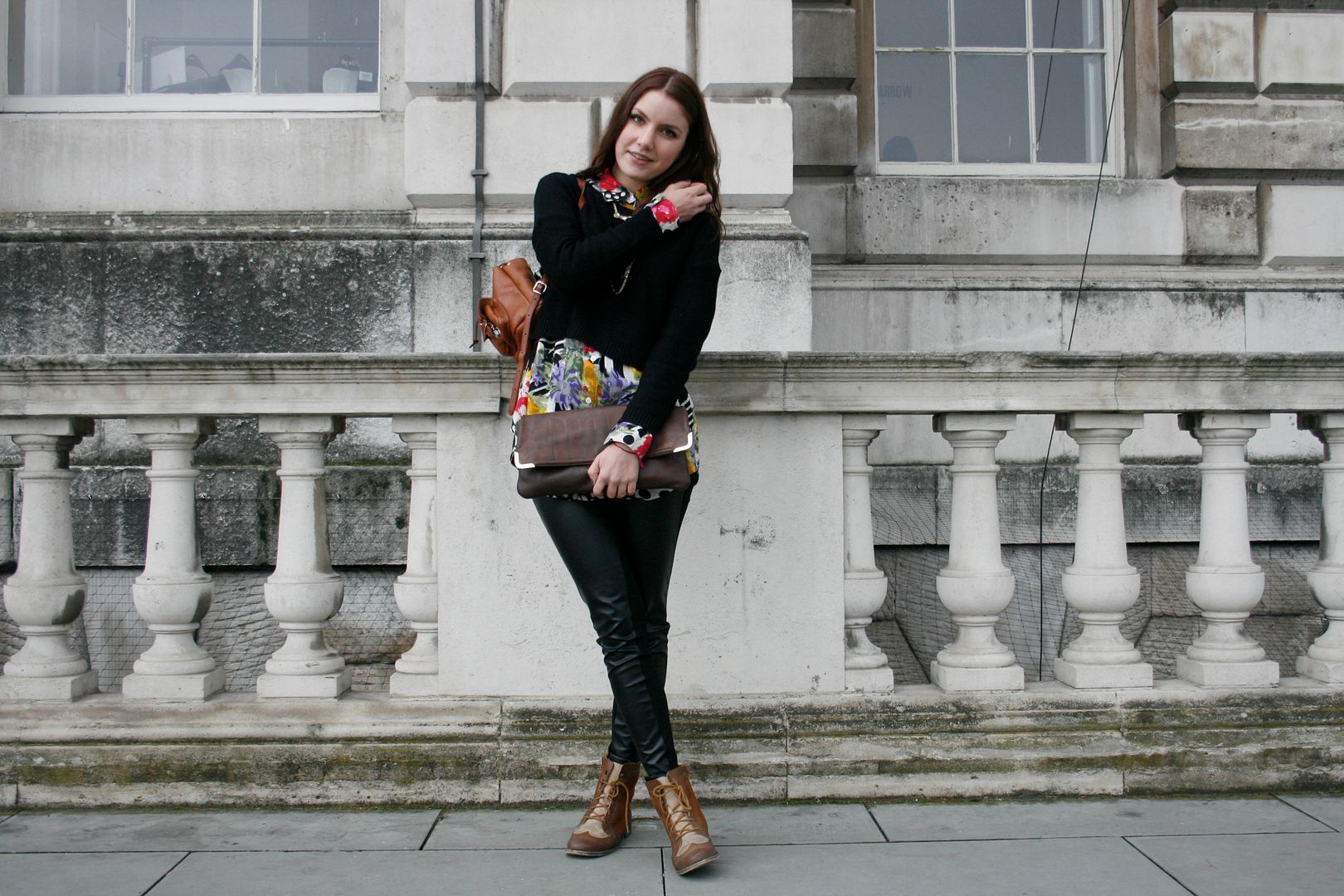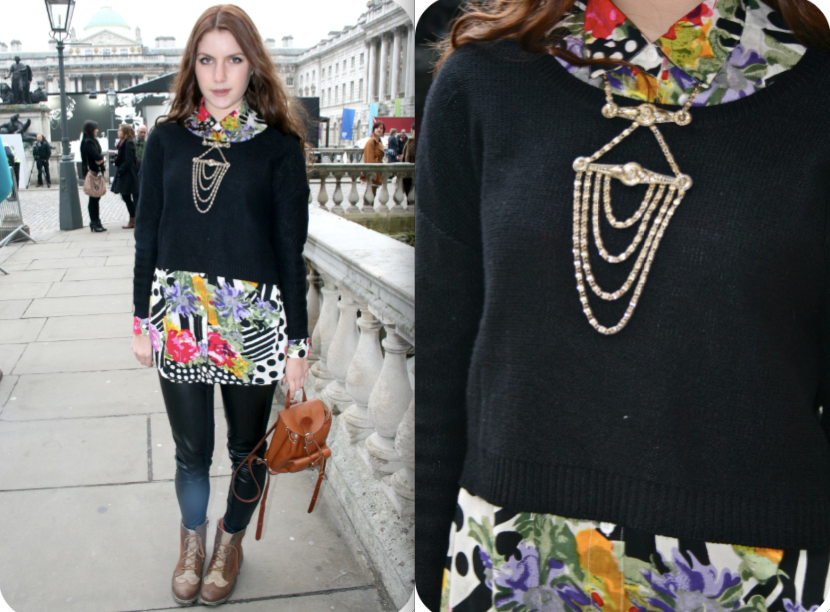 (Vintage boots, bags and shirt, H&M jumper, Zara leggings, Banana Republic necklace)
My outfit from the fourth day… I think. Looking back all the days and therefore outfits jumble into one big memory of clothes, cameras and cobbles. I love the print of this shirt, but it's very full on so I cut it up a bit by wearing the jumper over it. Buttoned all the way up to the top and finished off with one of my favourite chunky necklaces.
The first photos is my own, the second is from Habeeble and the third from CatwalkQueen.
I know I look like I'm in slight pain/so white I might die, sorry about that. But I'm on it as I'm currently booking a holiday which will hopefully get my skin back to an acceptable colour!
More show posts to come