Emma Hoareau
April 19, 2011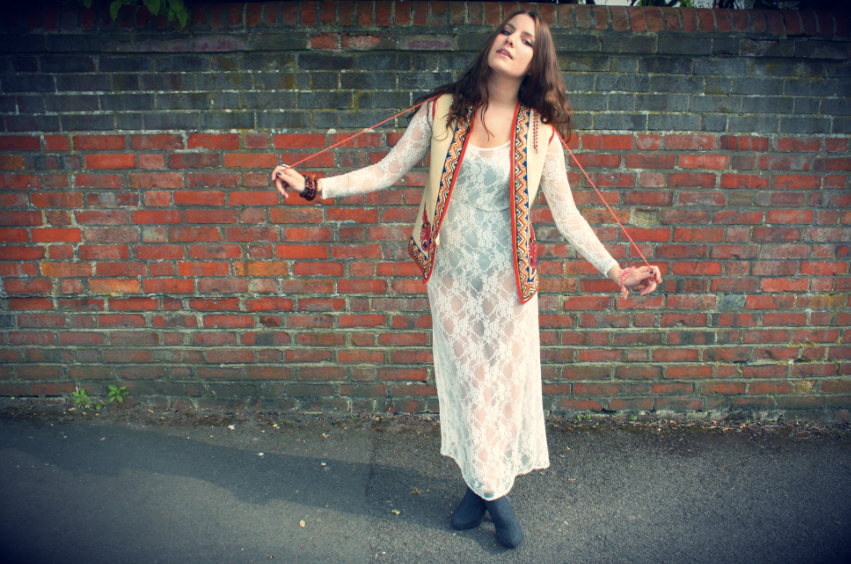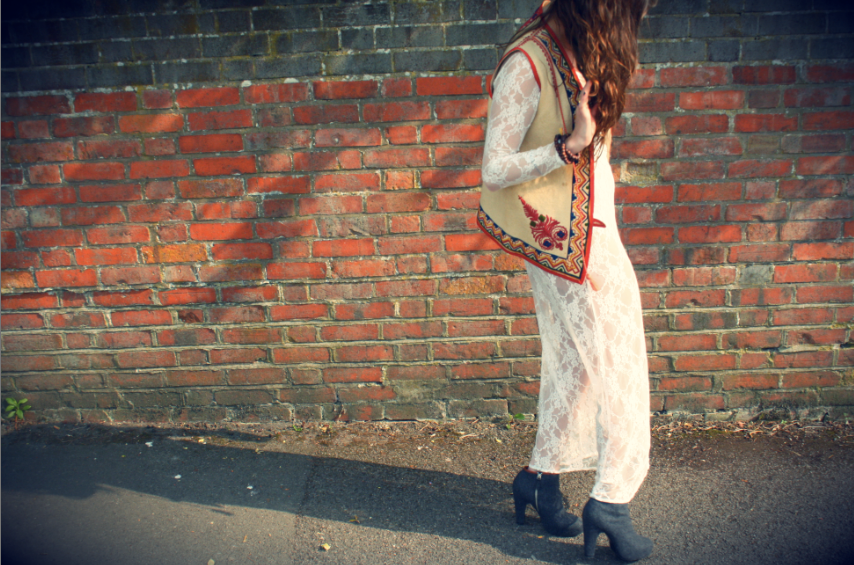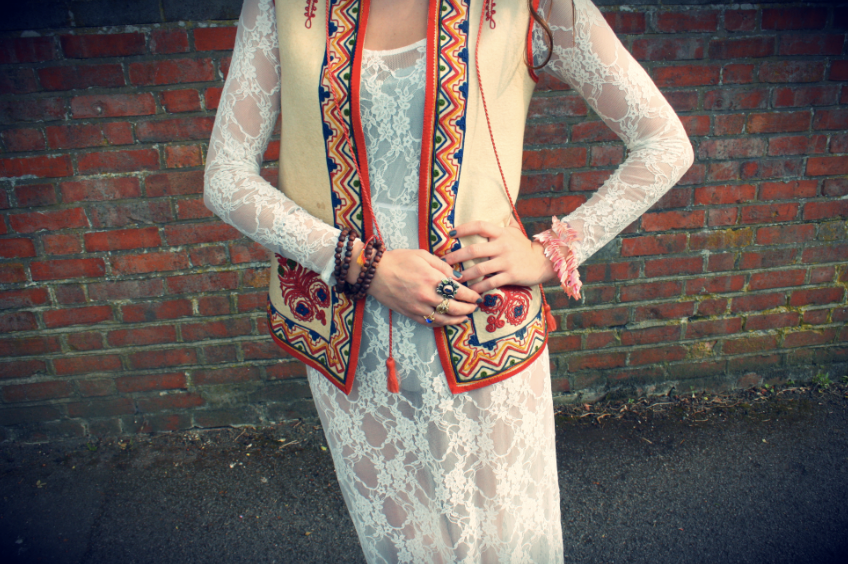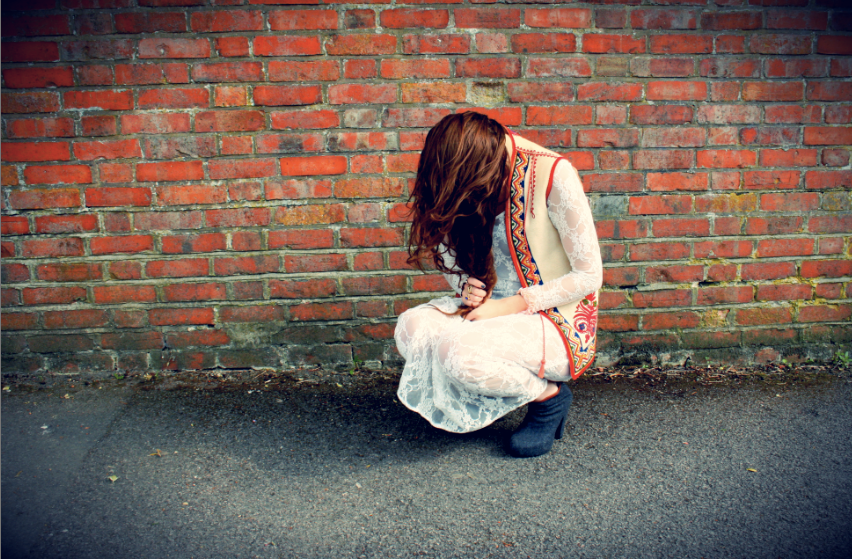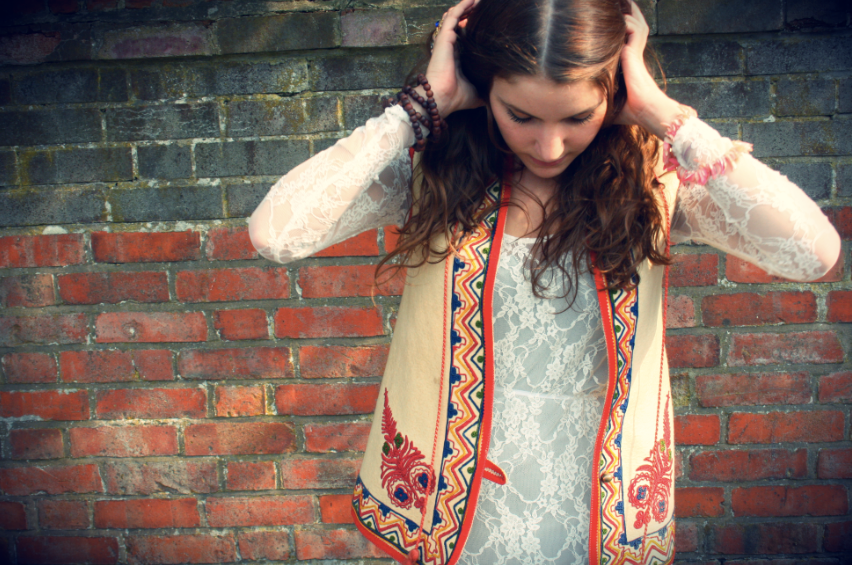 (UO body and lace dress, Vintage waistcoat, ASOS boots, Banana Republic and Vintage Rings, Vintage necklaces worn as bracelets)
Found this beauty of a jacket amidst the clothes in my mother's wardrobe. I love the colours all mixed together- which is why I let those same colours do the talking in this outfit and paired it with a simple lace dress I got from Urban the other day in the sale (was a steal) and my favourite boots that I can't seem to take off as they just seem to look good with anything.
You'd think they would stop me from buying more booties, but you're so wrong. You clearly don't know me.
Now I'm going to go lie in the sun. Au revoir.