Emma Hoareau
April 24, 2011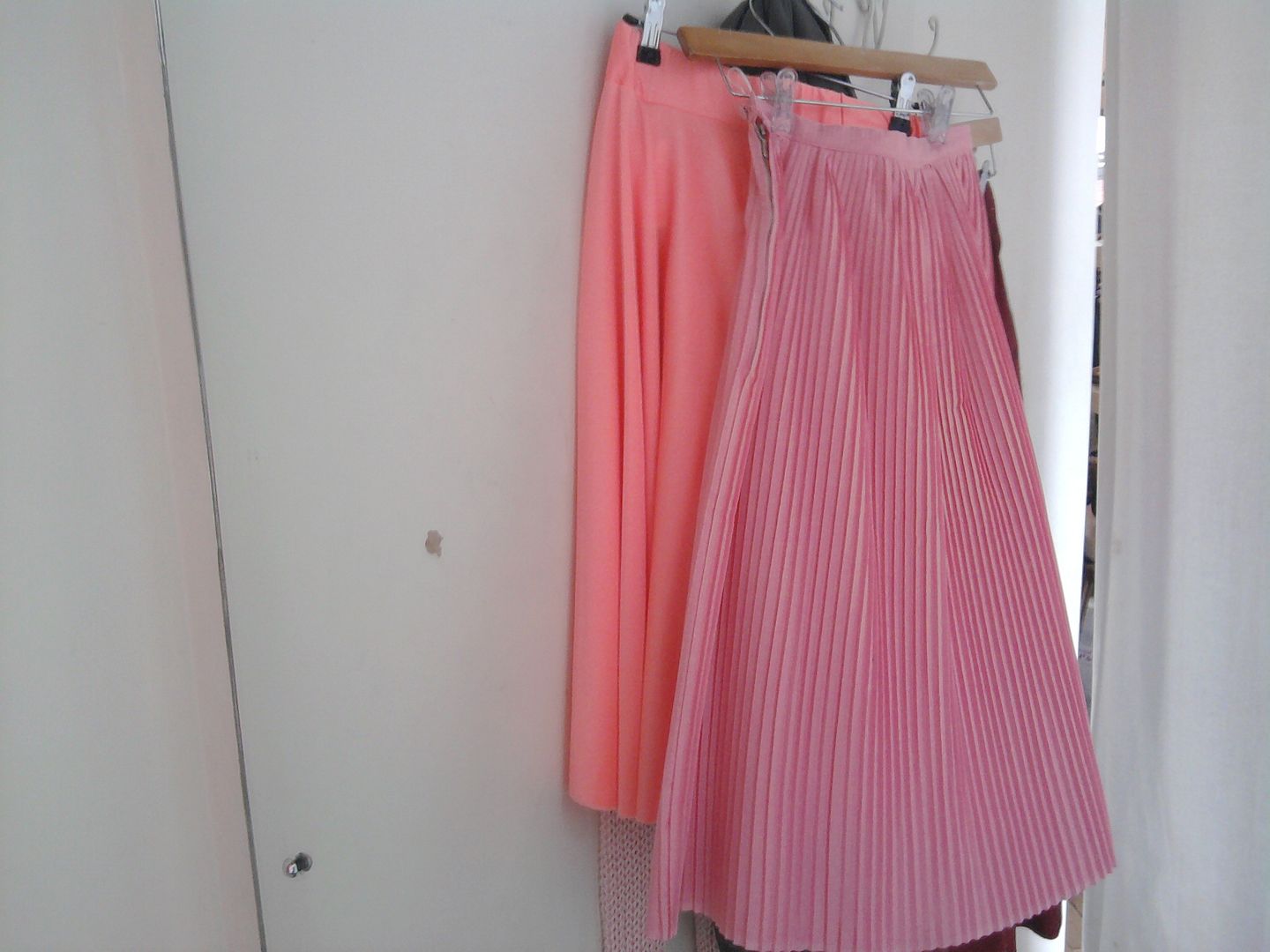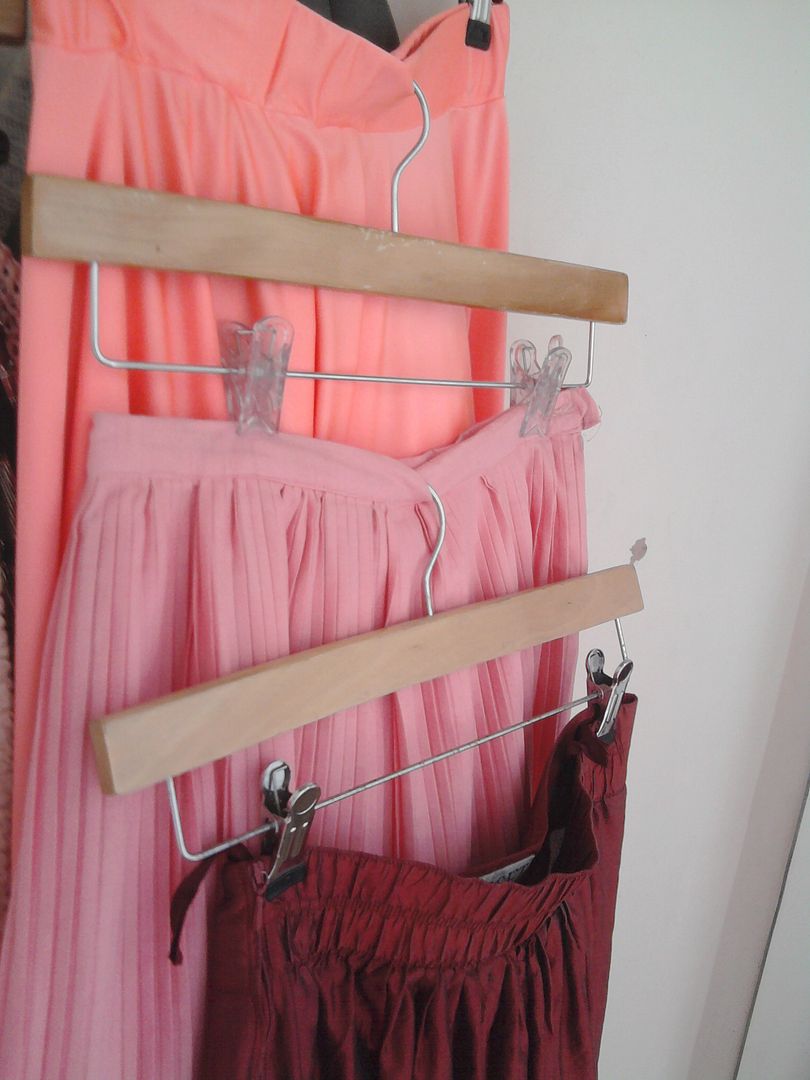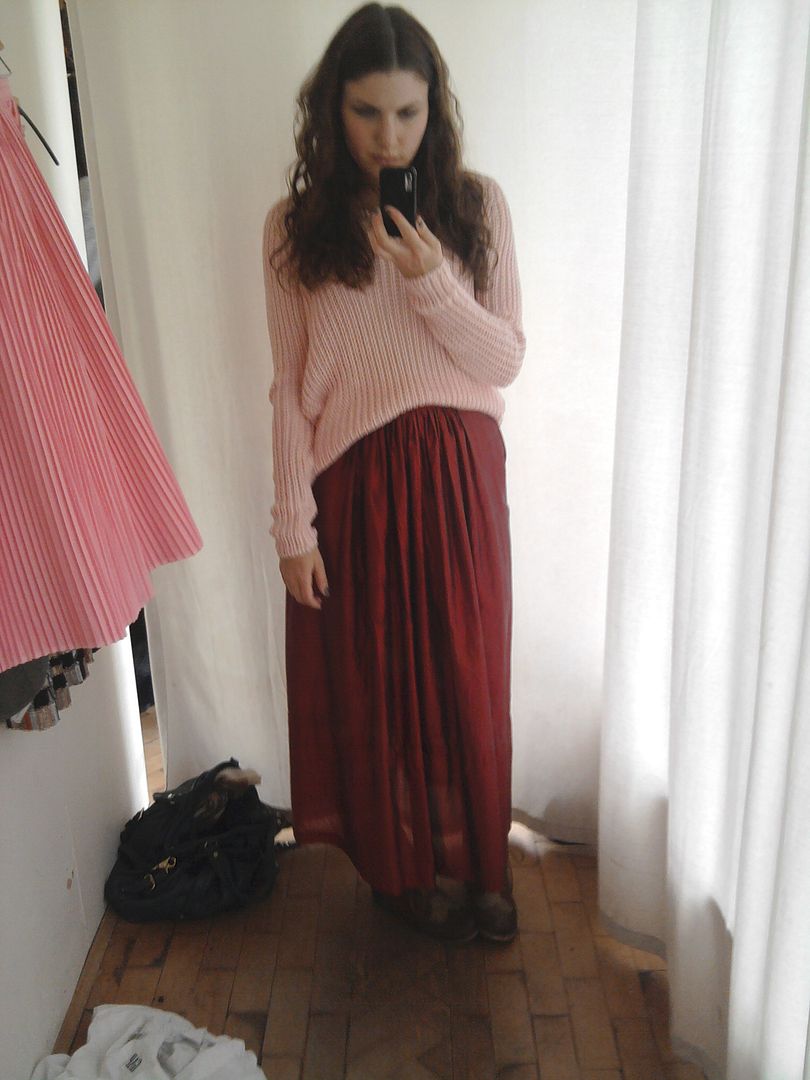 I fell in love with these skirts and even proclaimed that I wished they would all get together and have babies. I love them THAT MUCH.
I stumbled across them all living happily in one of my favourite vintage shops a week or so ago and immediately tried them all on, and since the loving in my heart was at this time at its deepest and most longing, I even photographed them in the changing rooms. I then ended up buying the red one (with accompanying pink-clashing jumper). I now feel I should have bought them all instead of breaking them up in such a family-splitting way. BUT in my defence the pink one was
slightly
too small and the orange neon (as good as it'd look in a magazine) only further highlighted how damn white i was. I'm the kind of person who feels sorry for a bottle of water when it looks dry (you know what I mean), and so have to shake it. Therefore I am certainly the type of person who feels sorry for un-worn clothes, and so you can understand why I left the orange and pink there, however painstakingly good all three skirts look together.
Anyway, there you go. There was my story of the three skirts for your Easter Sunday afternoon.
p.s. sorry for average to poor phone camera photos