Emma Hoareau
June 19, 2011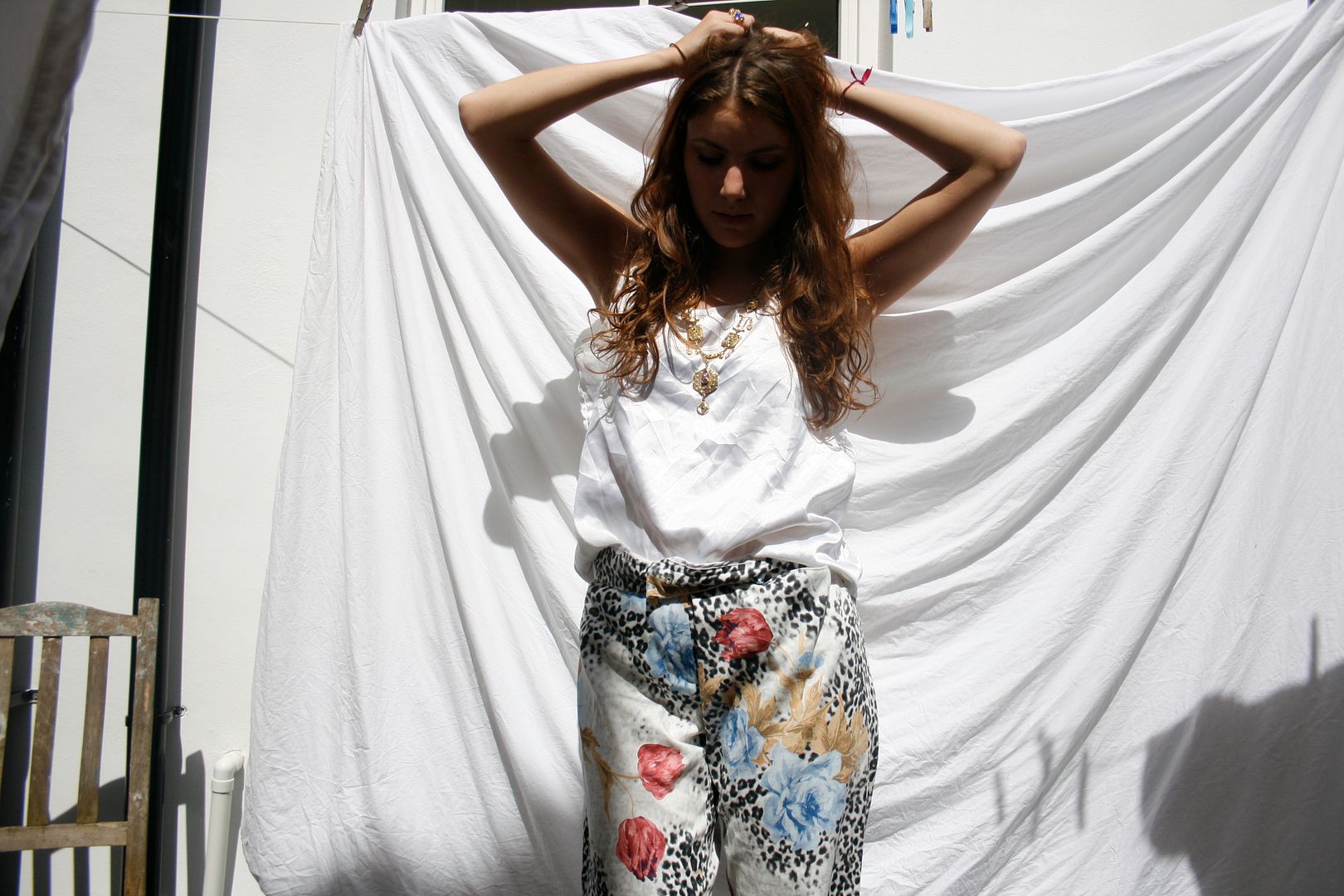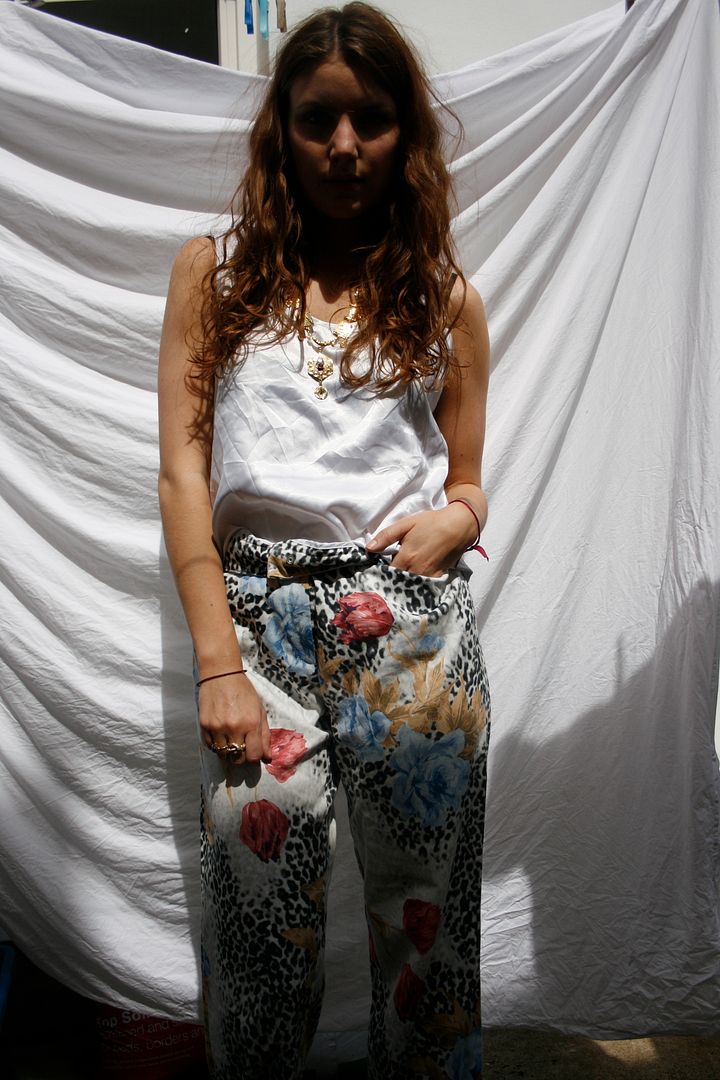 More white, more light, more shadows. Works well on clothes, not so well on face.
Trying to find a more 'normal' way to wear these jeans, think with very simplistic top and accessories it works best. The jeans are quite big
(that's vintage for you),
so I tend to roll them over and hope the outcome is a
I know they're too big for me but I don't care
kind of vibe. Or boyfriend jeans, with flowers on…. Hm. Maybe not.
On a more definite note, I love the shimmery light-reflecting-ness of this top; so easy to wear.