Emma Hoareau
July 7, 2011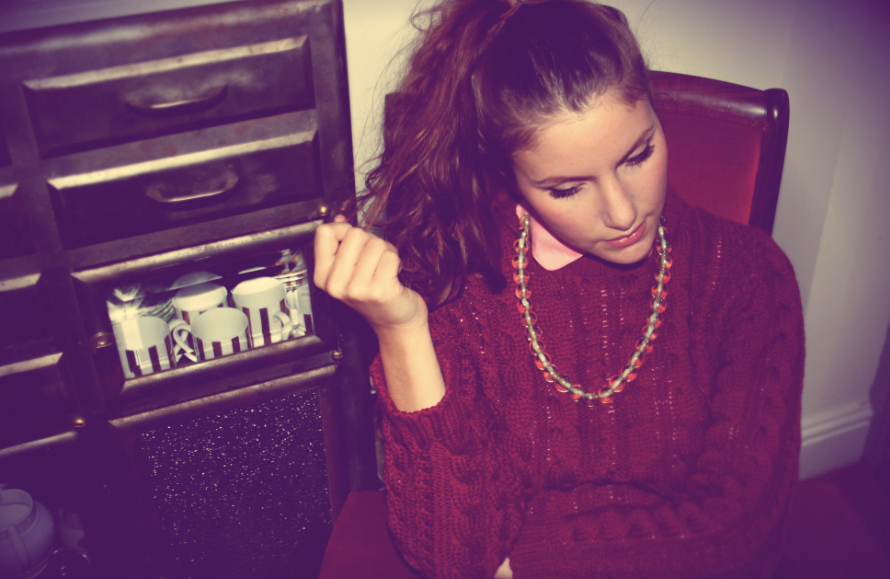 (Vintage shirt and marble necklace, Miss Selfridge velvet leggings, Arc knitted jumper)
Pink-Red-Marble-Red.
As you'll know, I love to clash at the moment. And what I love even more is having a clash around my neckline.
No, not a car crash which hits my neck
. But a collar that clashes with my jumper. So here I decided to go for pink and red- supposed enemies no more.
I also (and I think hilariously, but maybe that's just me), I
found my marbles
. No? Just me? Okay.
And to top it all off (and perhaps prove that I have in fact lost my marbles) (this could go on forever) I wore some red leggings, which matched perfectly with… the chair. WOW.
If you follow me on twitter, or just sometimes actually read these bits on here, you'll also know that I'm interning at Notion Magazine at the moment. If you fancy reading some more (massive brownie points) then click here to see what I've been up to this week.