Emma Hoareau
August 14, 2011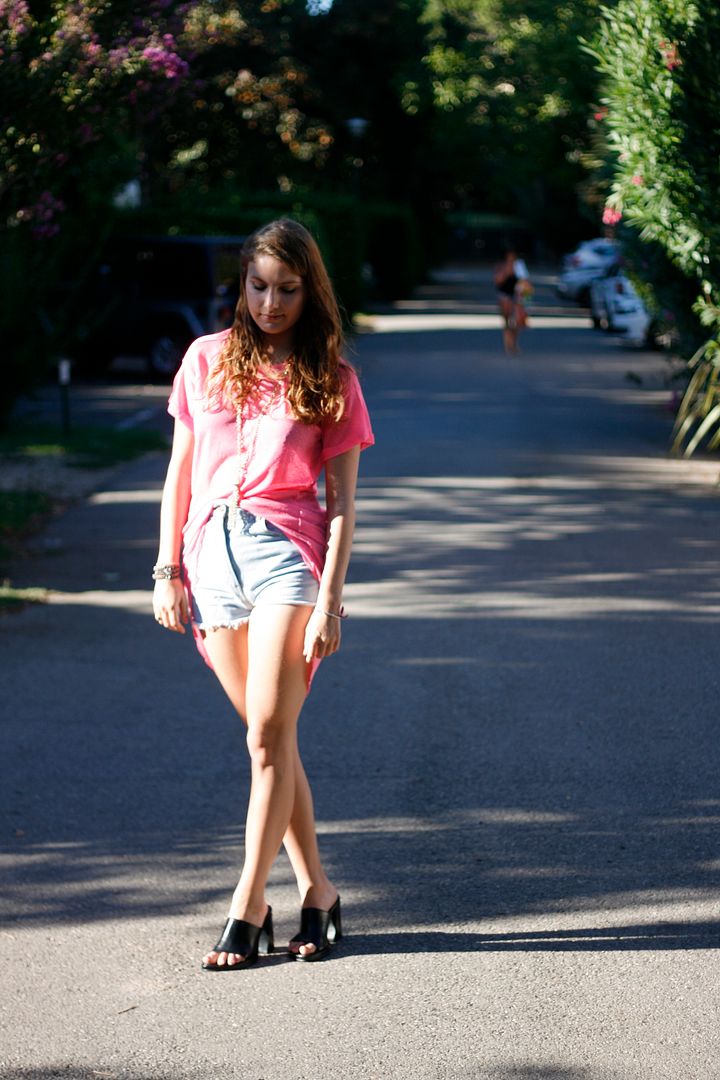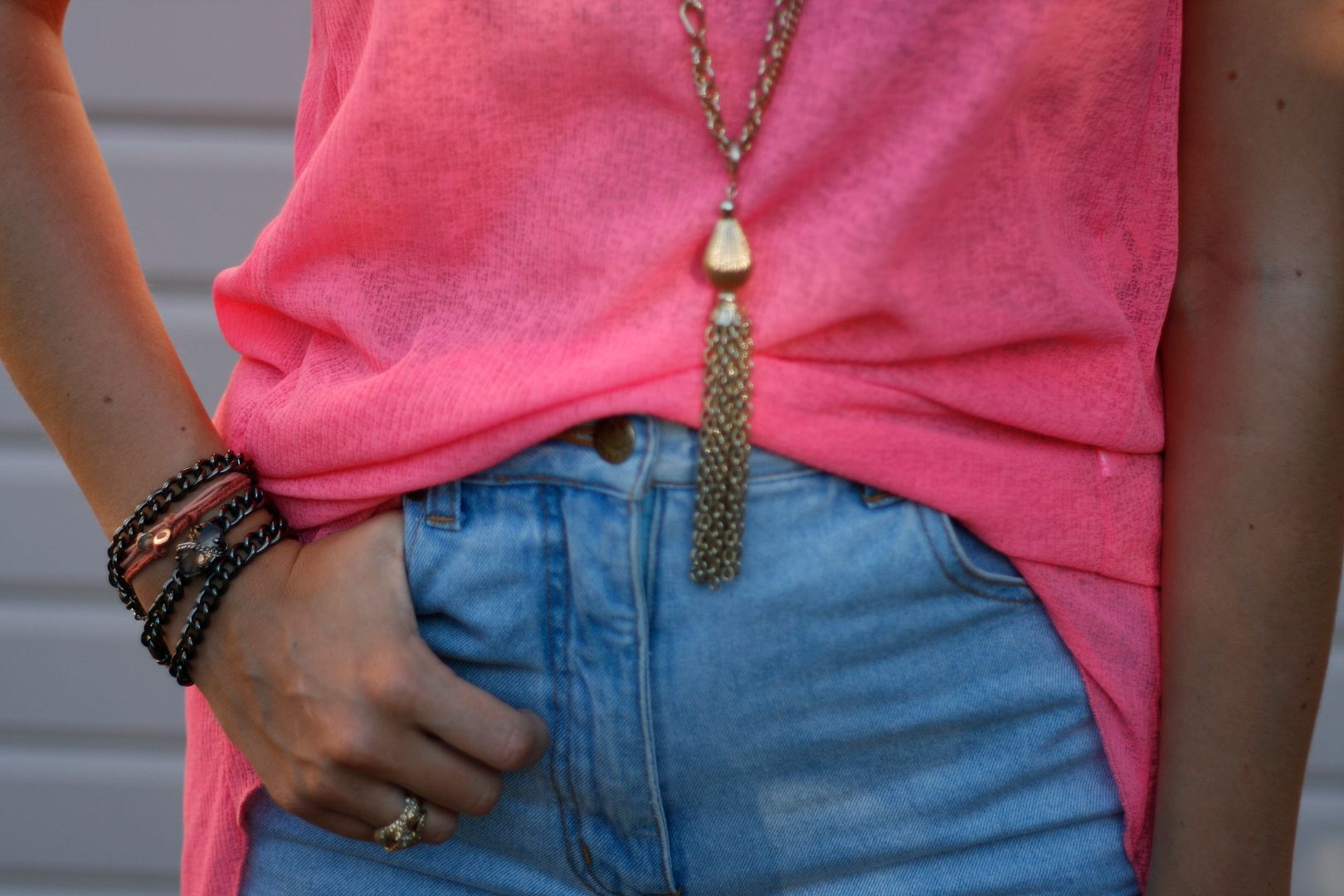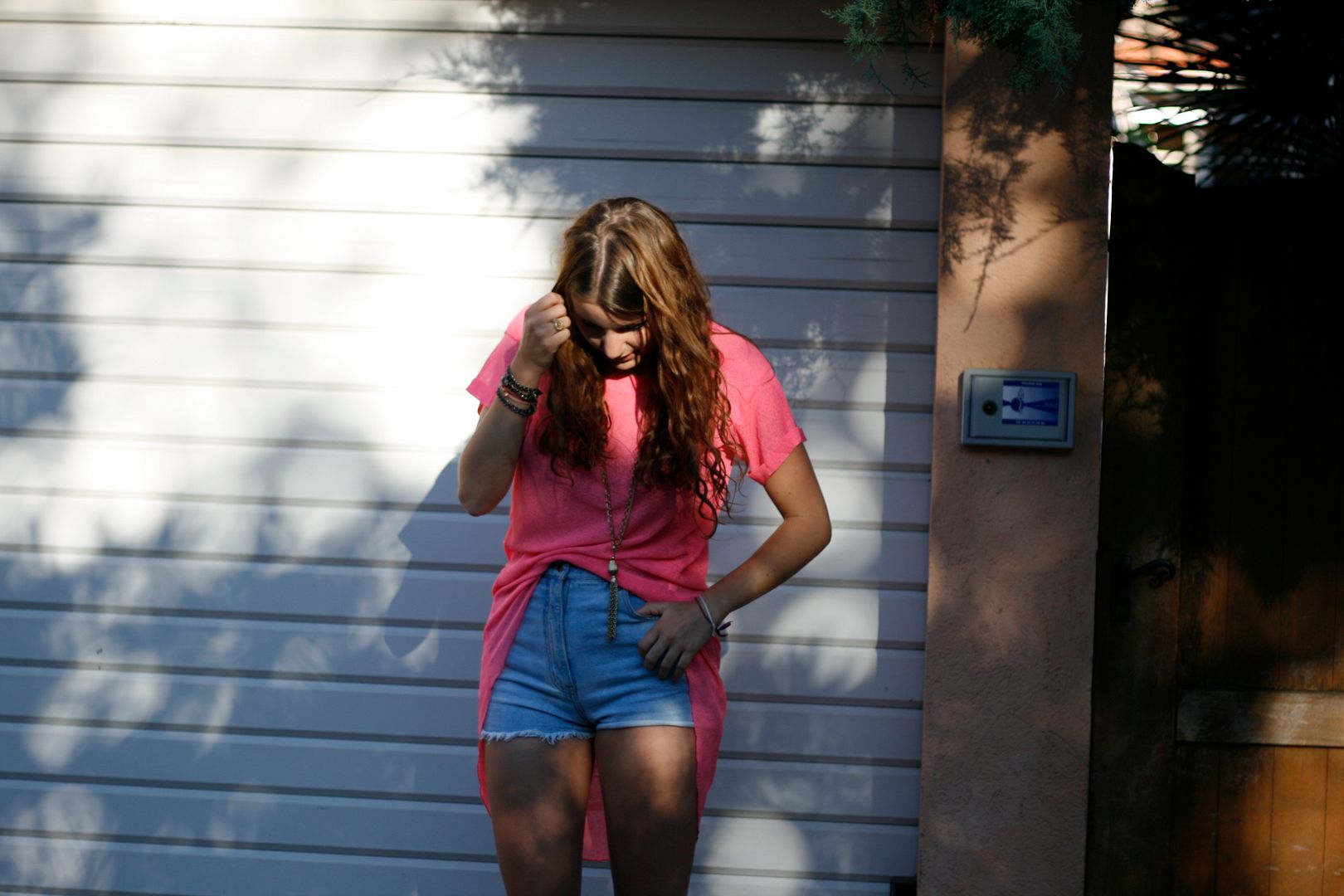 (Scarlet Room Top, Vintage shorts and necklace, eBay shoes, Banana Republic ring and necklace (worn as bracelet), H&M bracelets)
In love with this painfully pink top from The Scarlet Room, I especially like how it's longer at the back, making it a half dress half top kind of thing. It's also perfect for summer as it's really light weight, and of course, looks great with a tan.
My cousin took these photos last week just outside Cannes where we were staying, on my new 50mm lens which I am a
little
obsessed with, playing with the moving light and shadows coming through the trees in the evening.