Emma Hoareau
September 25, 2011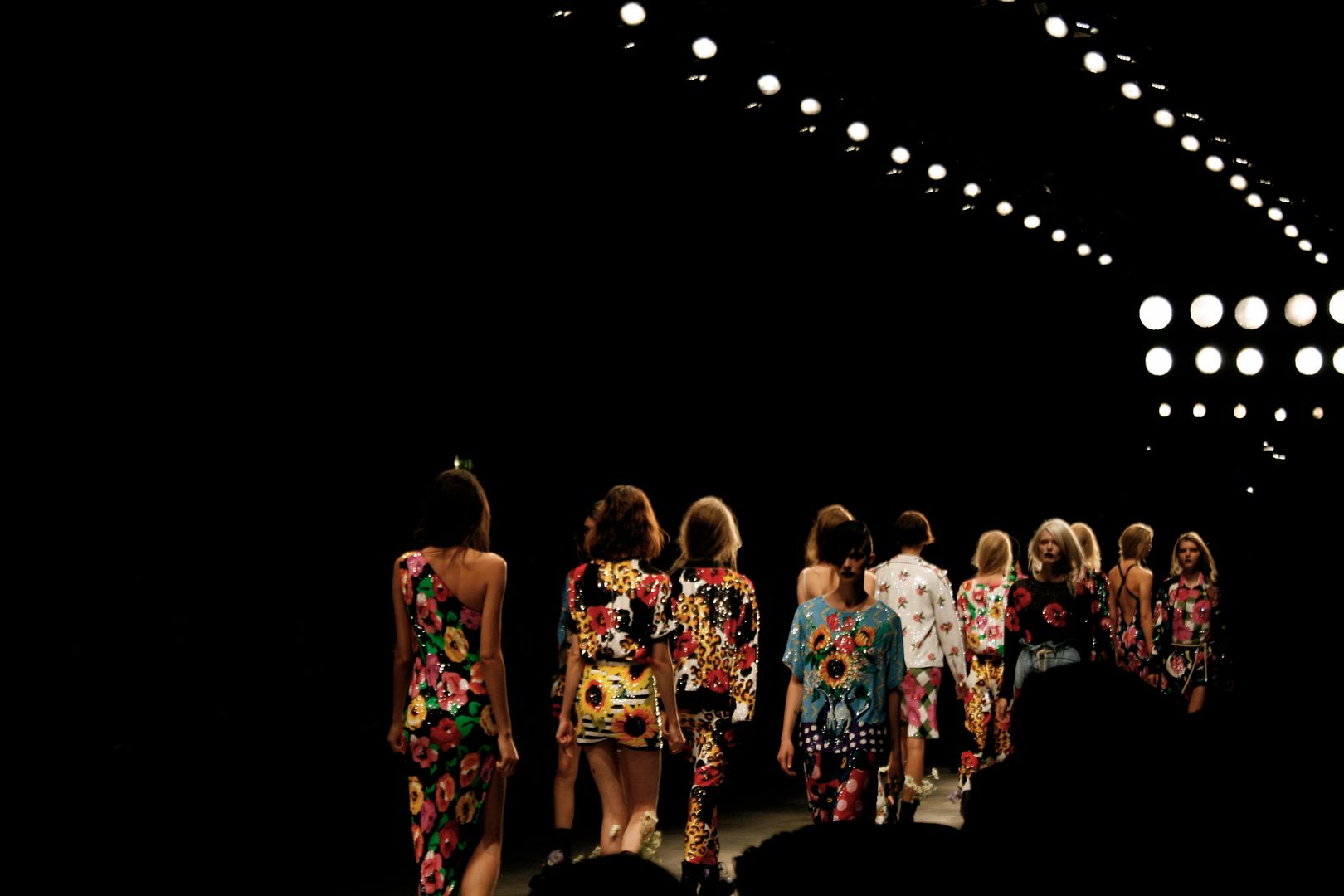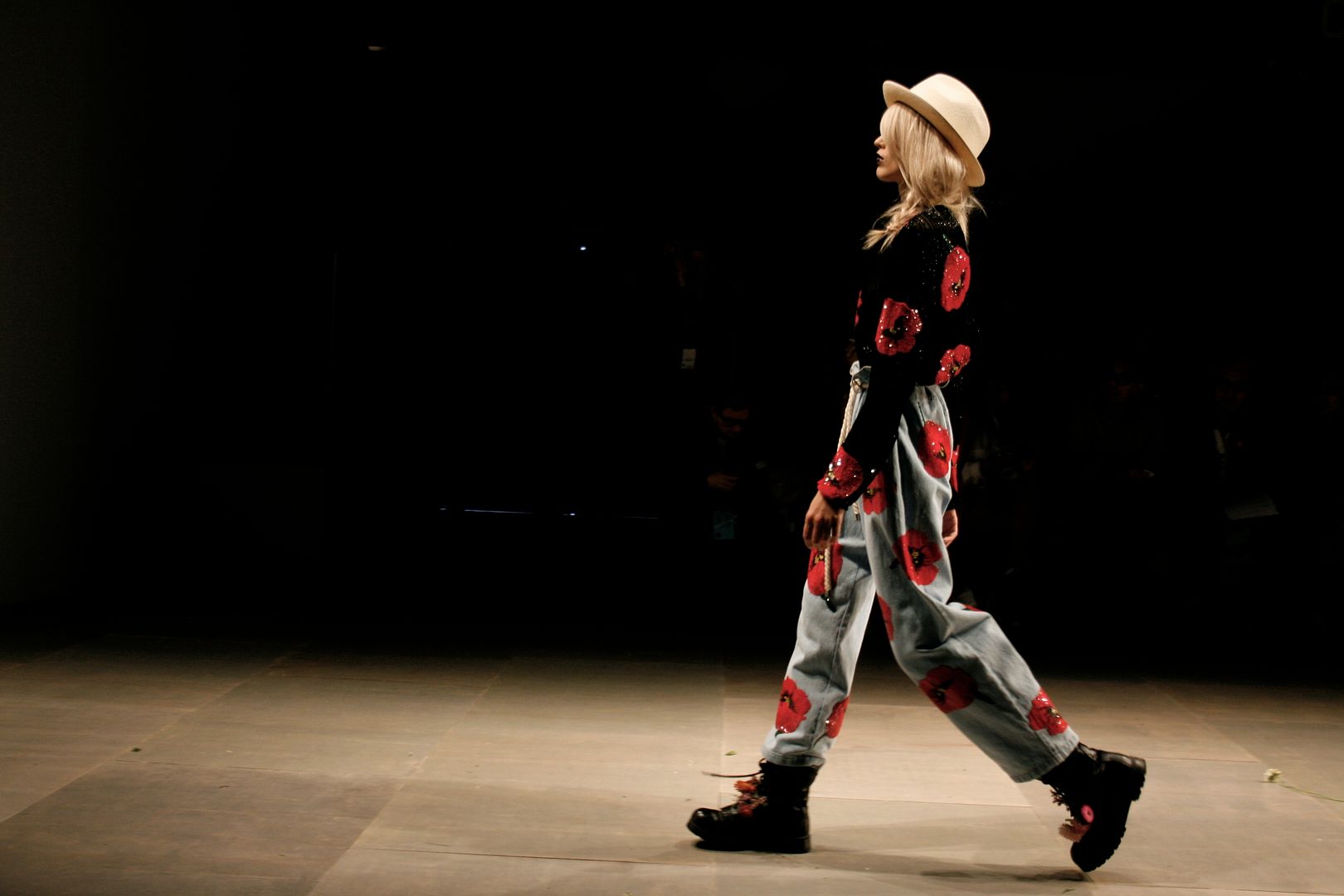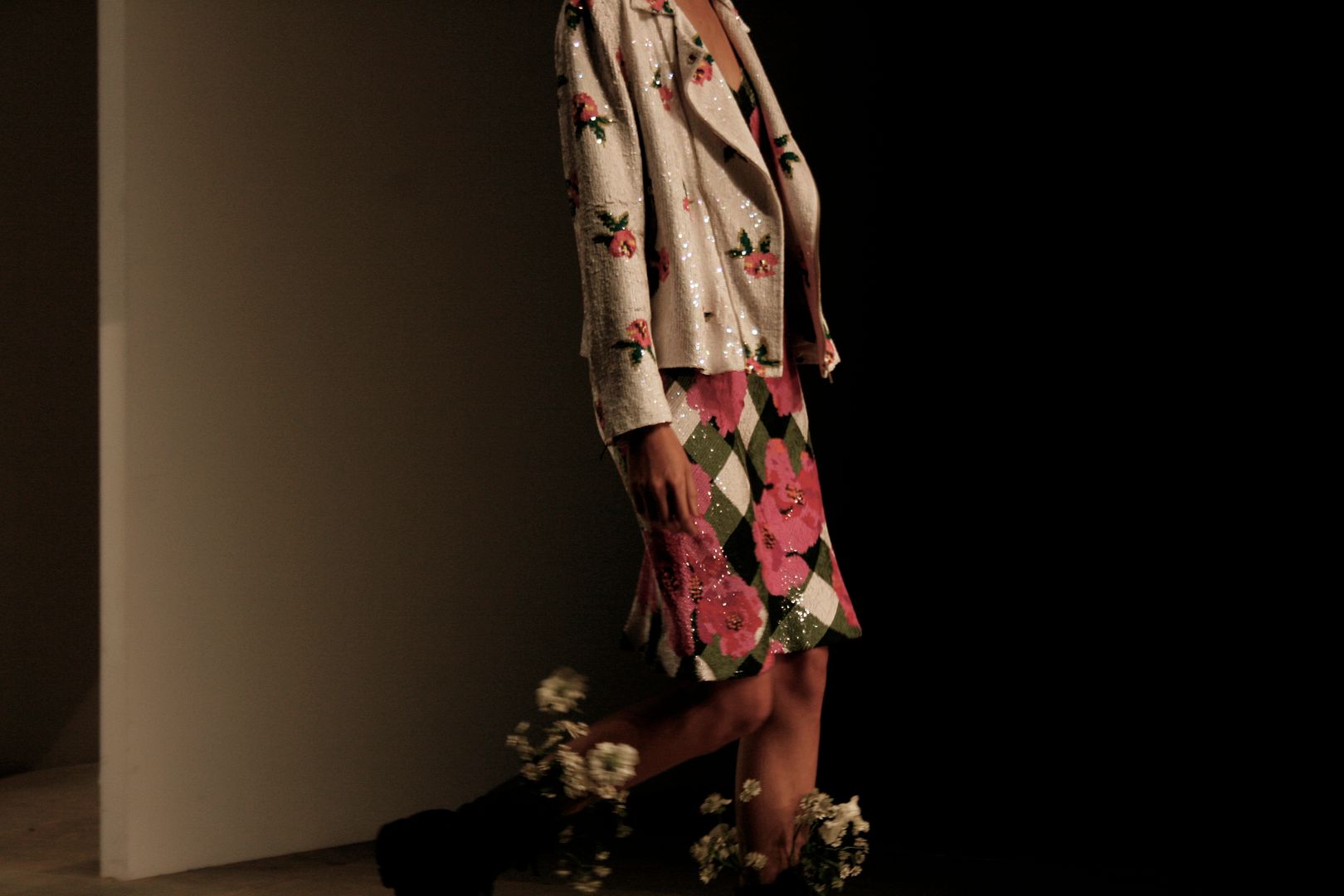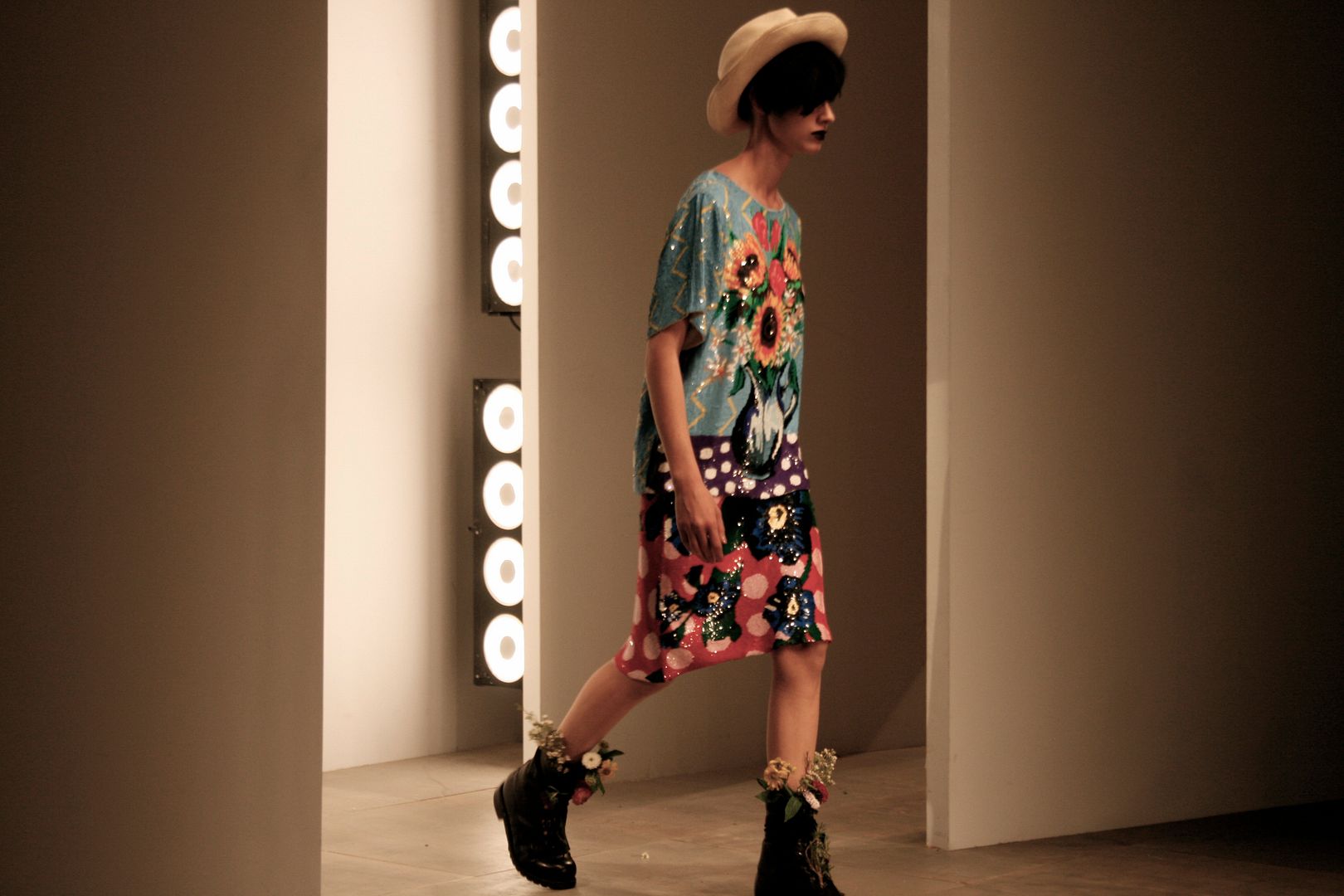 (all photos are mine so please credit accordingly)
This season, Ashish created an early spring garden on his catwalk – literally, flowers were dropped.
Using his trademark head-to-toe sequins, Ashish called this season's woman "the gardener's daughter", so there's no wonder she had flowers in her boots then. It also sheds (pun intended) further light on the floral patterns, from marigolds to poppies, which appeared at least on one garment of every look, which were accompanied by straw hats, underlining the country feel.
But don't let these niceties make you think this girl has got something to hide, as the hip high slit on the last dressed proved; the garden's daughter must make the gardener very worried indeed.