Emma Hoareau
October 5, 2011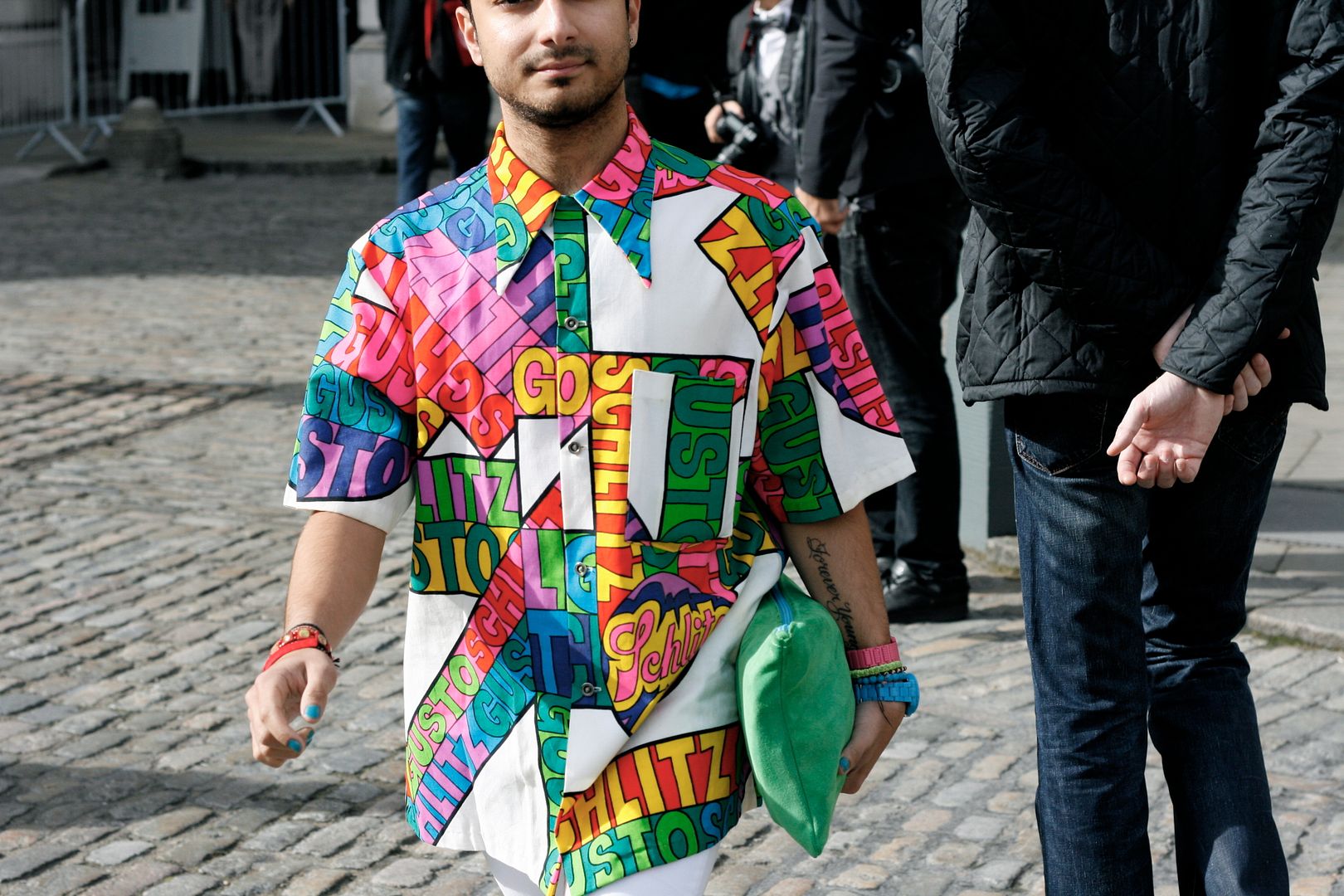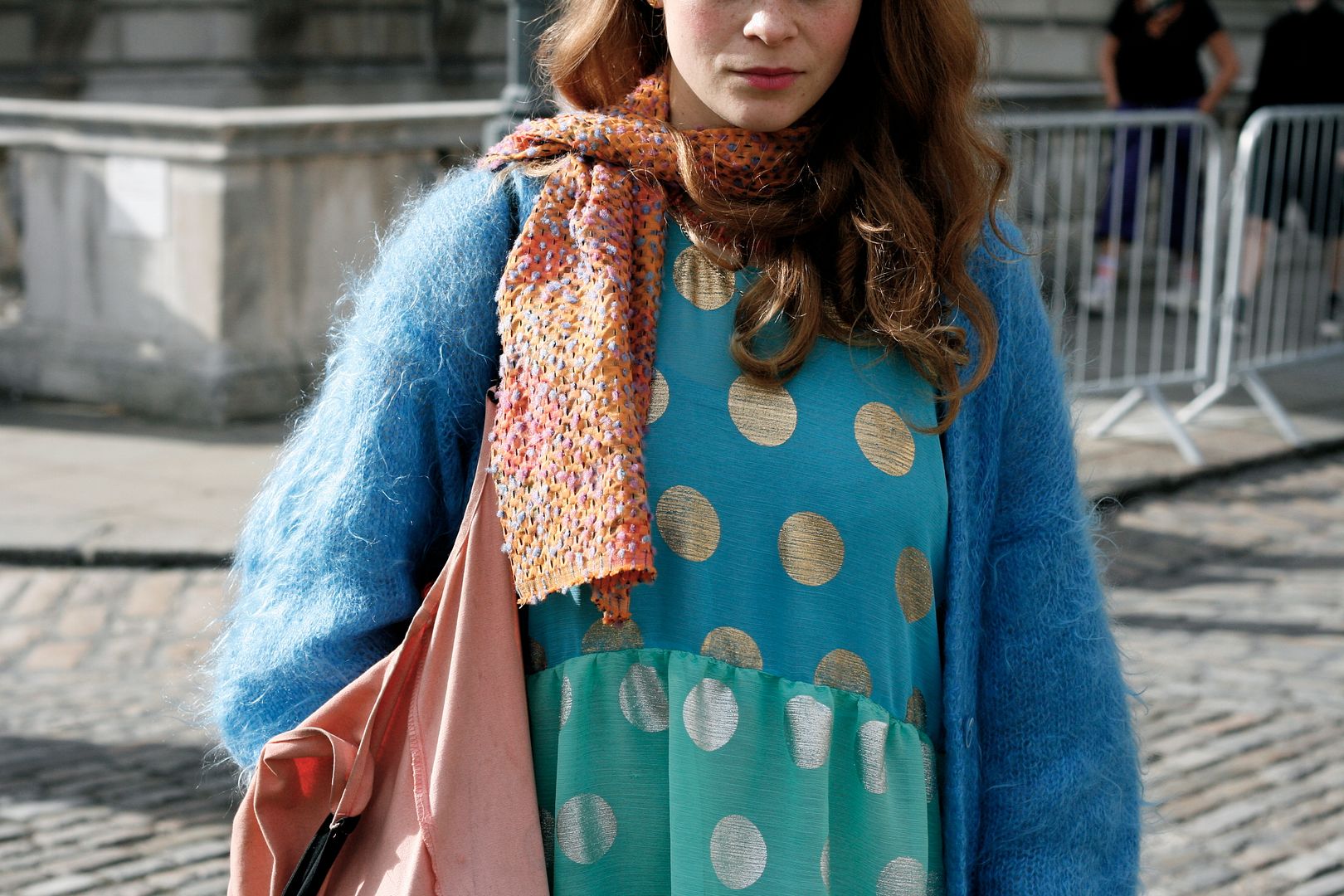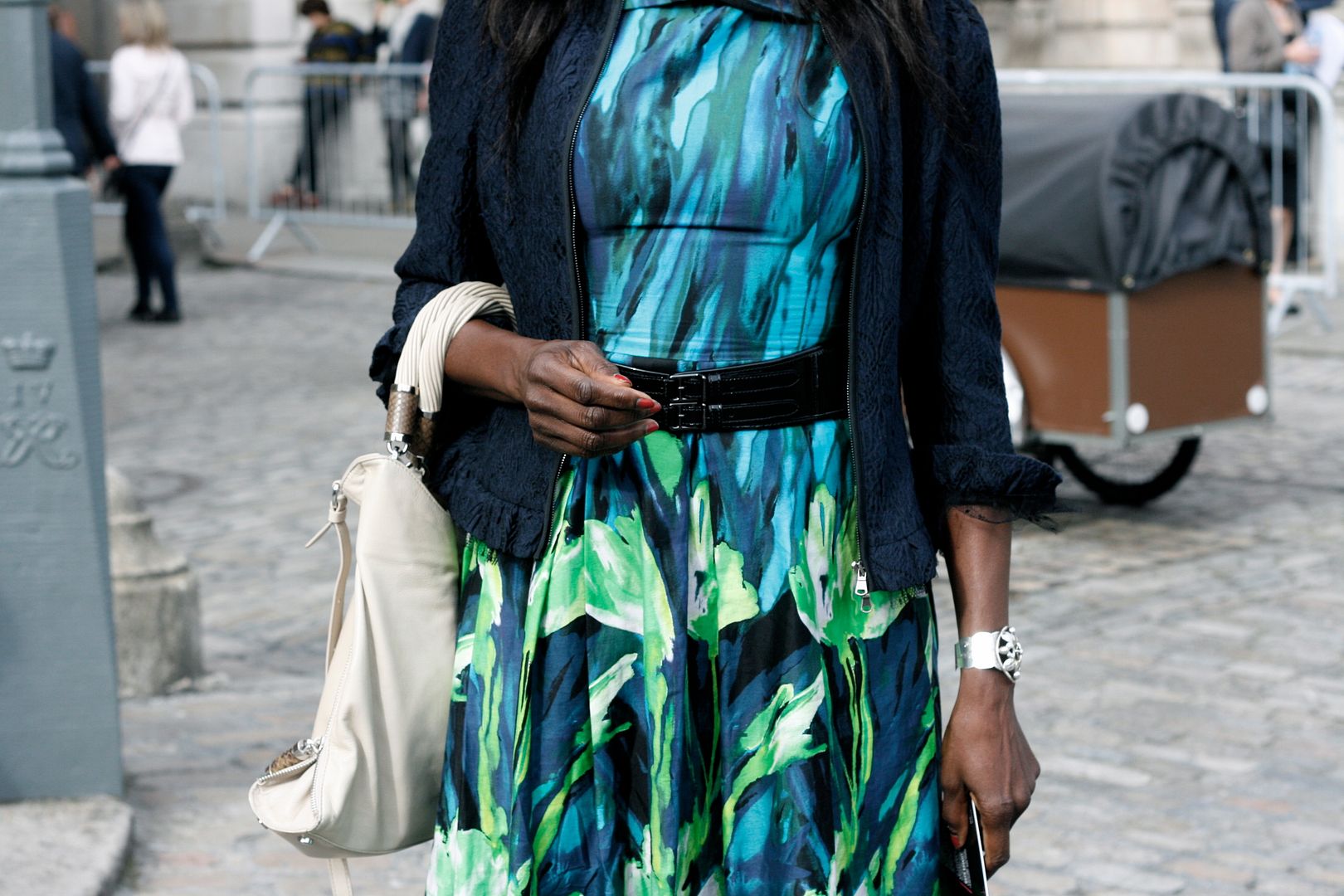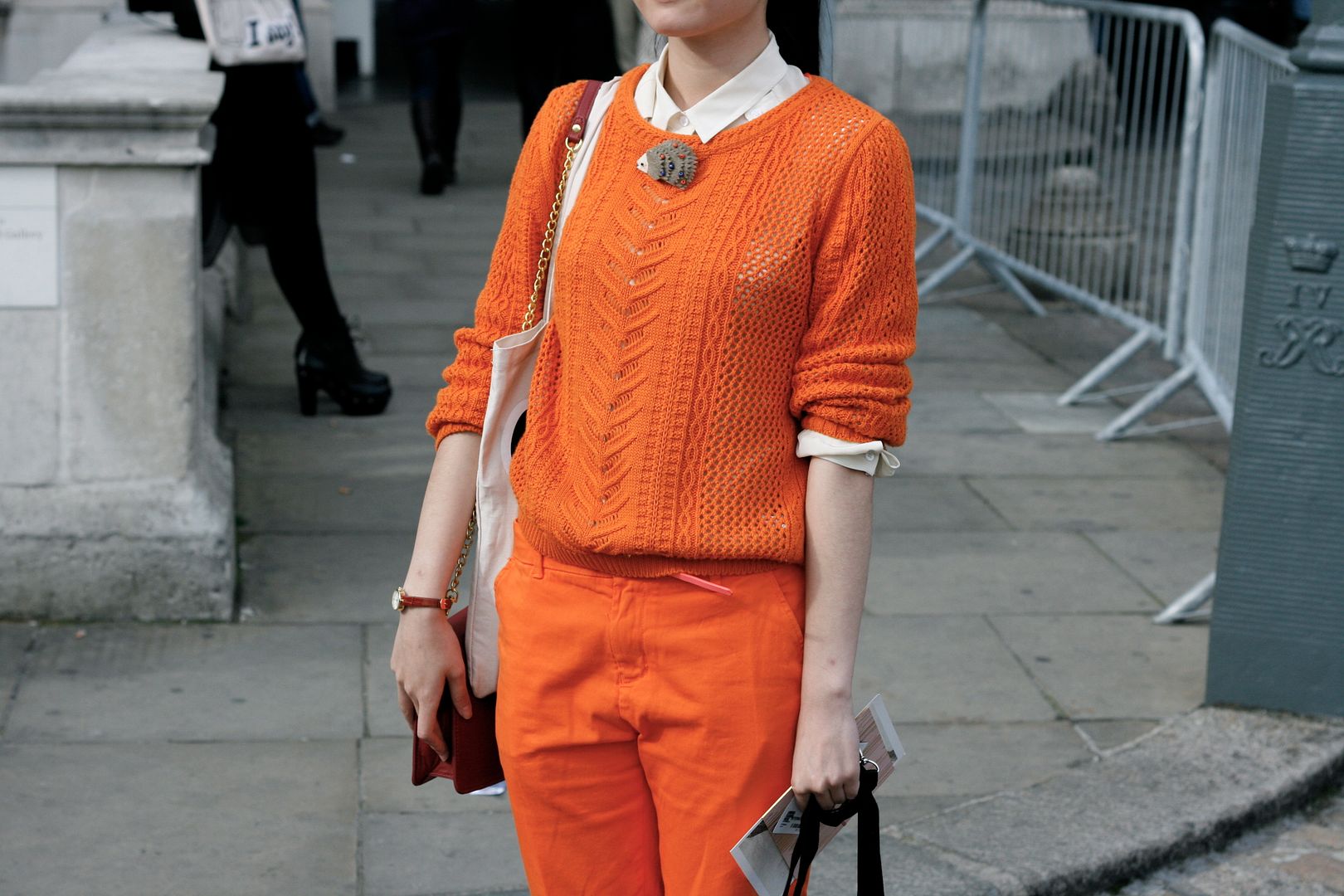 I'm finally trying to put up some of my street style shots from London Fashion Week.
I find street shots very interesting, as I like looking at other people's styles. However, this year, it has to be said, there wasn't much to see! I don't mean this in a necessarily pessimistic way, but it seemed that most of what I saw, I'd seen before.
On the other hand, there were these bright and colourful combinations that caught my eye. My favourites have to be that insane shirt in the first photo, and the blue hair-pink jacket combo in the last one.