Emma Hoareau
January 4, 2012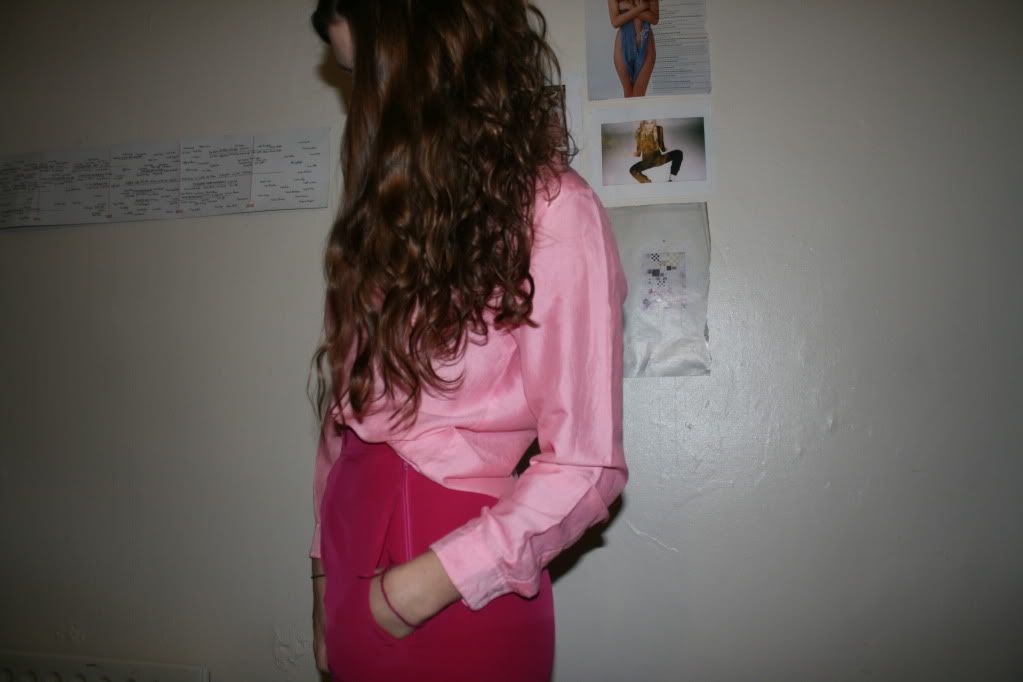 I feel almost silly telling you where what I'm wearing from, because guess what?
It's all vintage.
Which seems to be more and more often the case over the past year. I never used to really understand the people who said 'Oh I wear mostly vintage' when I was younger, I'd think- why would you want to wear old things when you can buy new things? Well, kids, it's because old things are often better made at a cheaper price for the very same reason that they're older. And often, as you may notice in your first twenty years, fashions repeat themselves, and so in a sense I'm wearing the originals. Clever? Hell yeah.
There's nothing quite like sifting through racks and racks of clothes and finally falling across an amazing piece instead of seeing ten of the exact same top in the exact right size; I sometimes forget my size when I go to shops as with vintage, you can't chose, it either fits or it doesn't and that's almost the excitement of it, of finding the perfect piece
and
it fits! It's fate.
I got a rush of luck when I found these silk pink trousers in my favourite vintage shop Reign, which is where the shirt if from too…