Emma Hoareau
February 6, 2012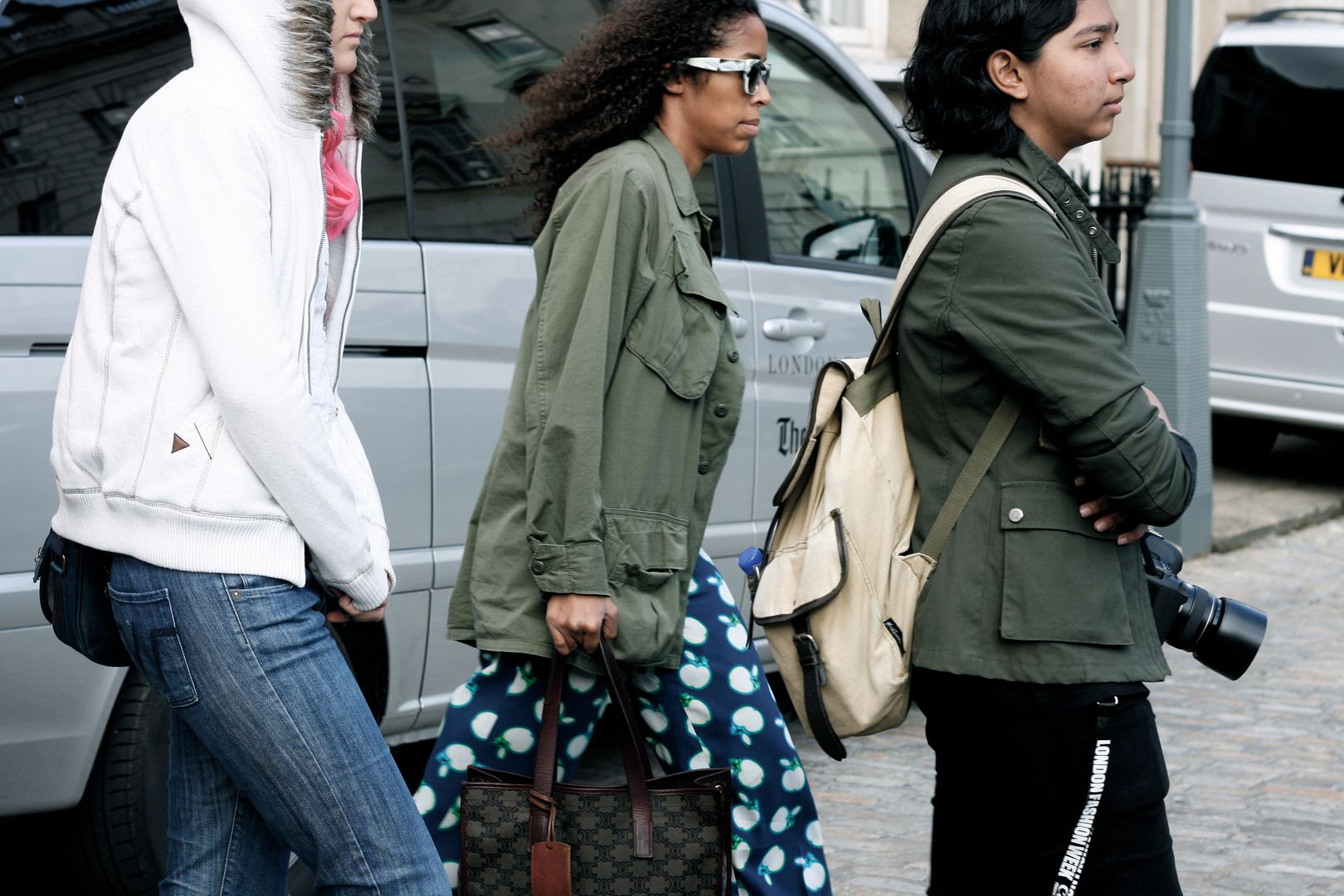 So, I can't believe it's been a whole five months since fashion week, or month, depending on how rich you are. For me it was week.
Feel free to send me money
Since our next installment of the seasonal occasion is coming upon us, I thought I'd sift through what I had left from last time, get you all excited, and leave you wanting more for when I can quench your thirst next week. For some reason I never posted any of these gems, I know.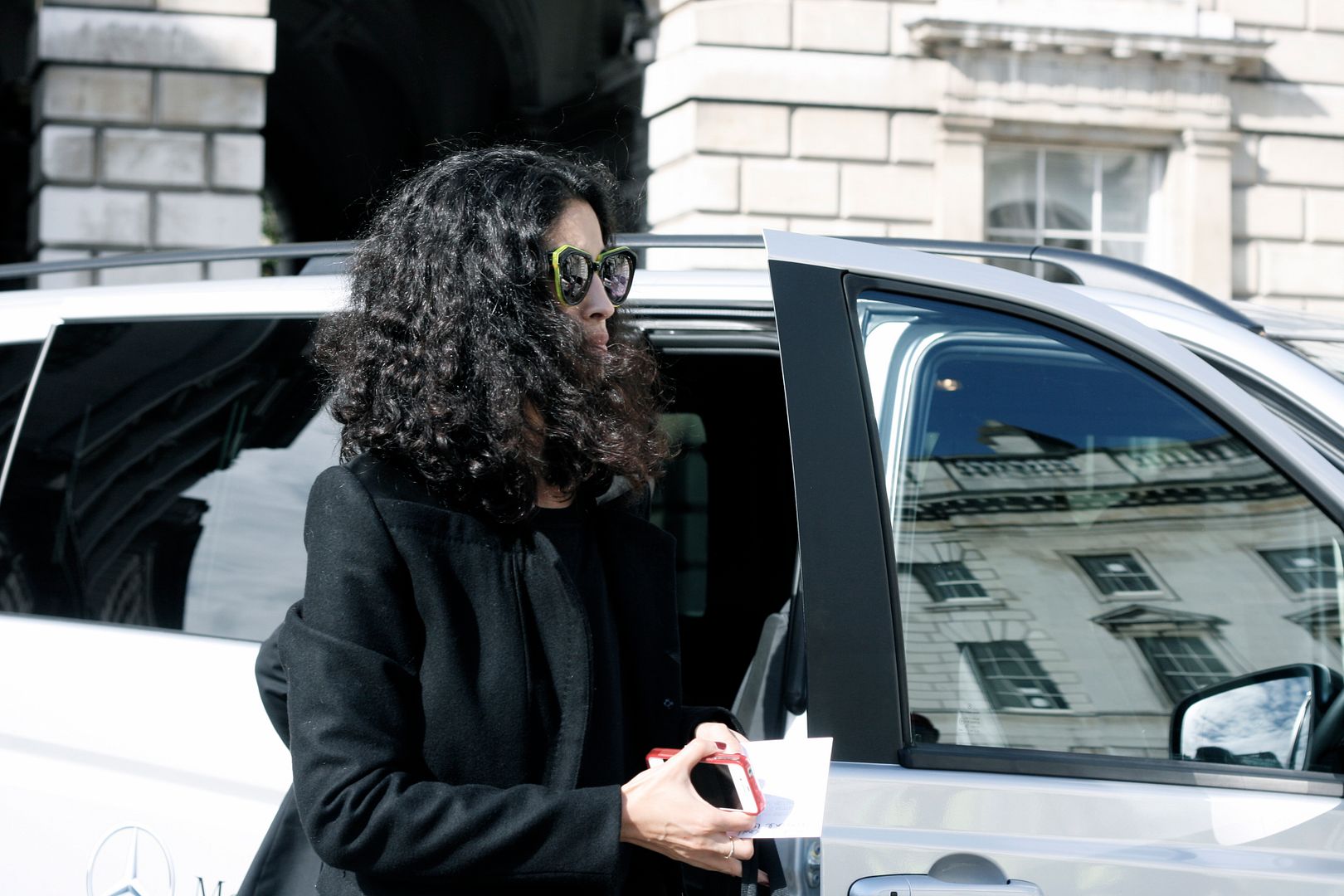 Caroline Issa, megababe.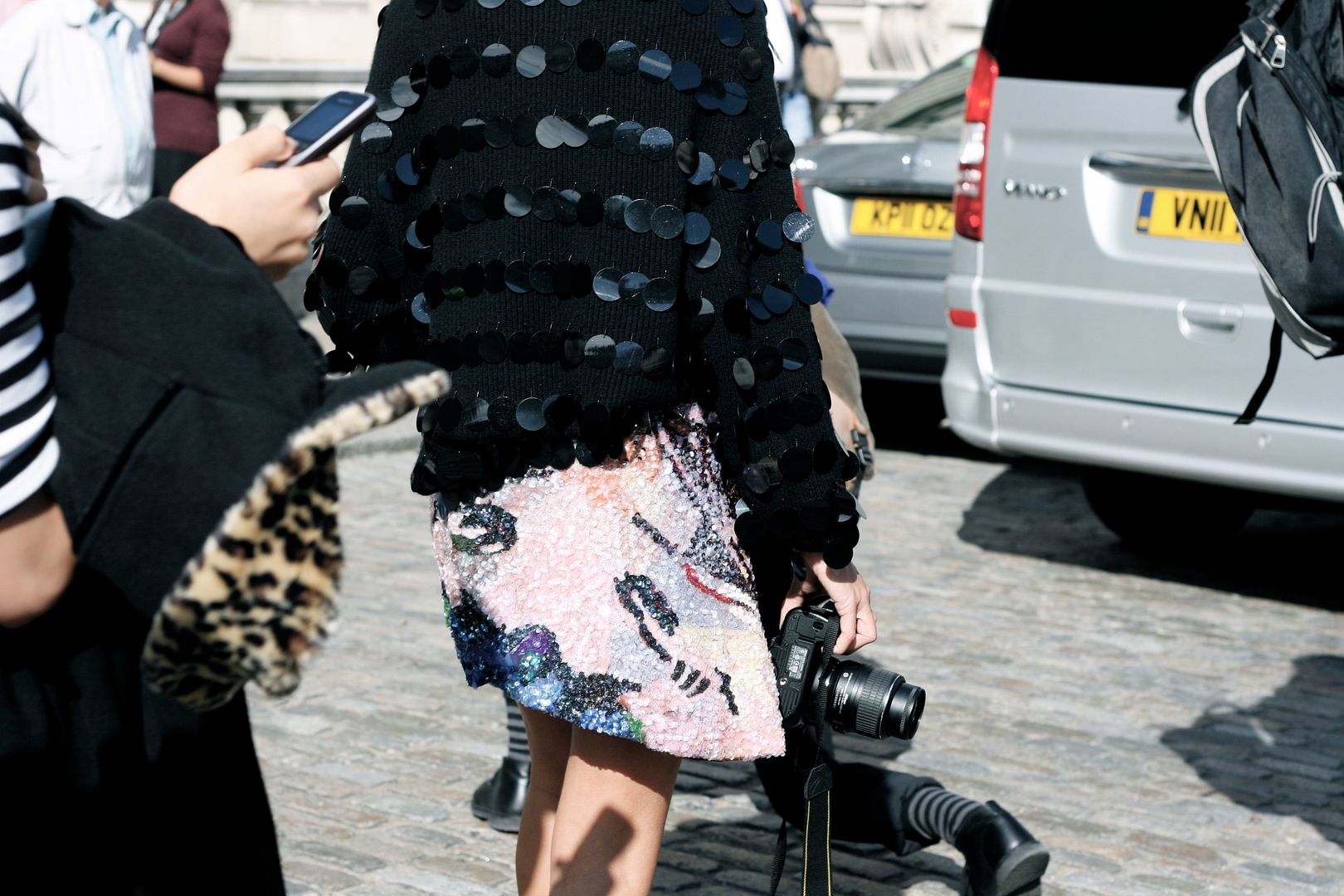 Natalie Joos, sparkling and photographing.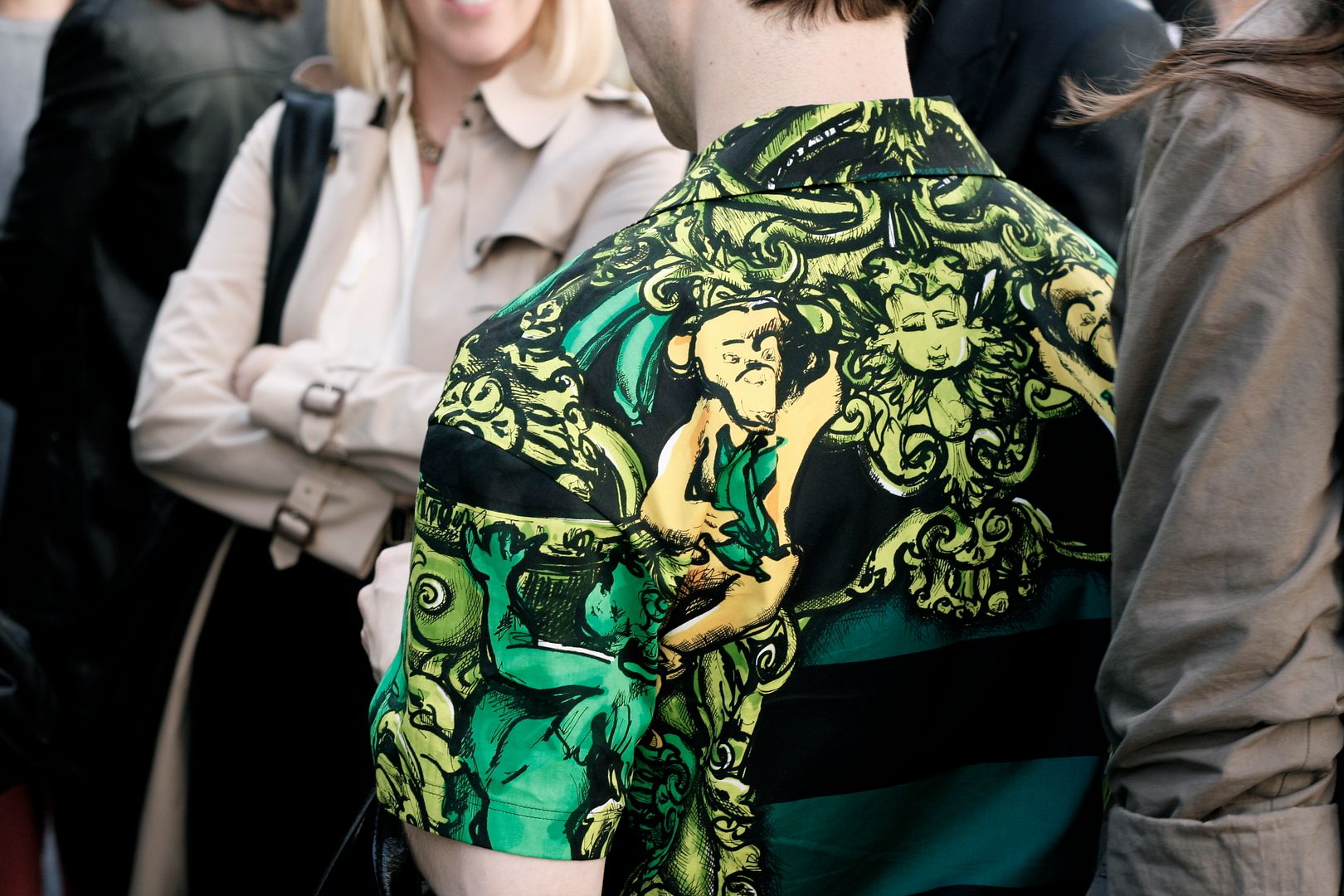 The Prada shirt.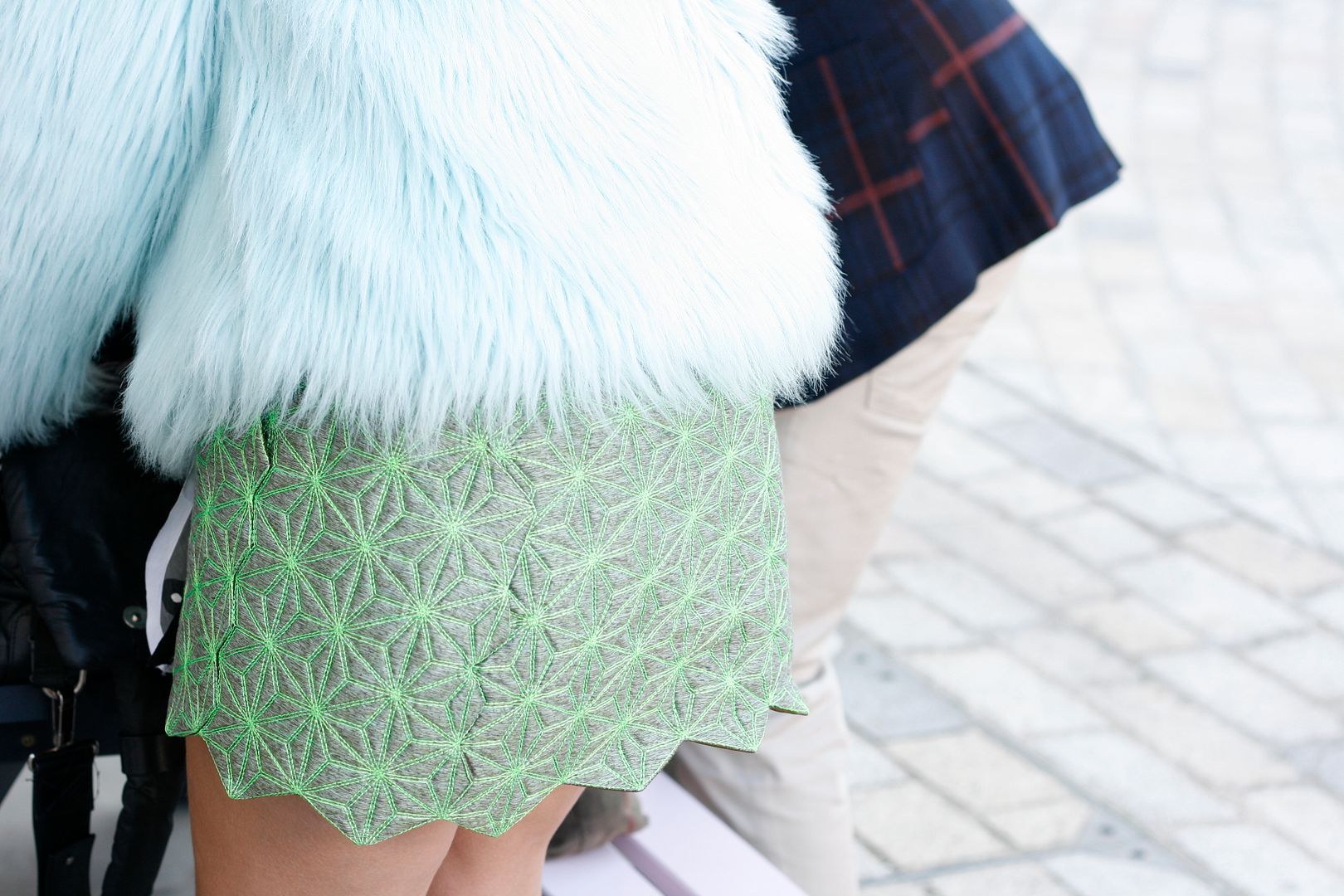 Fur and Kane.
Bright girls photograph each other.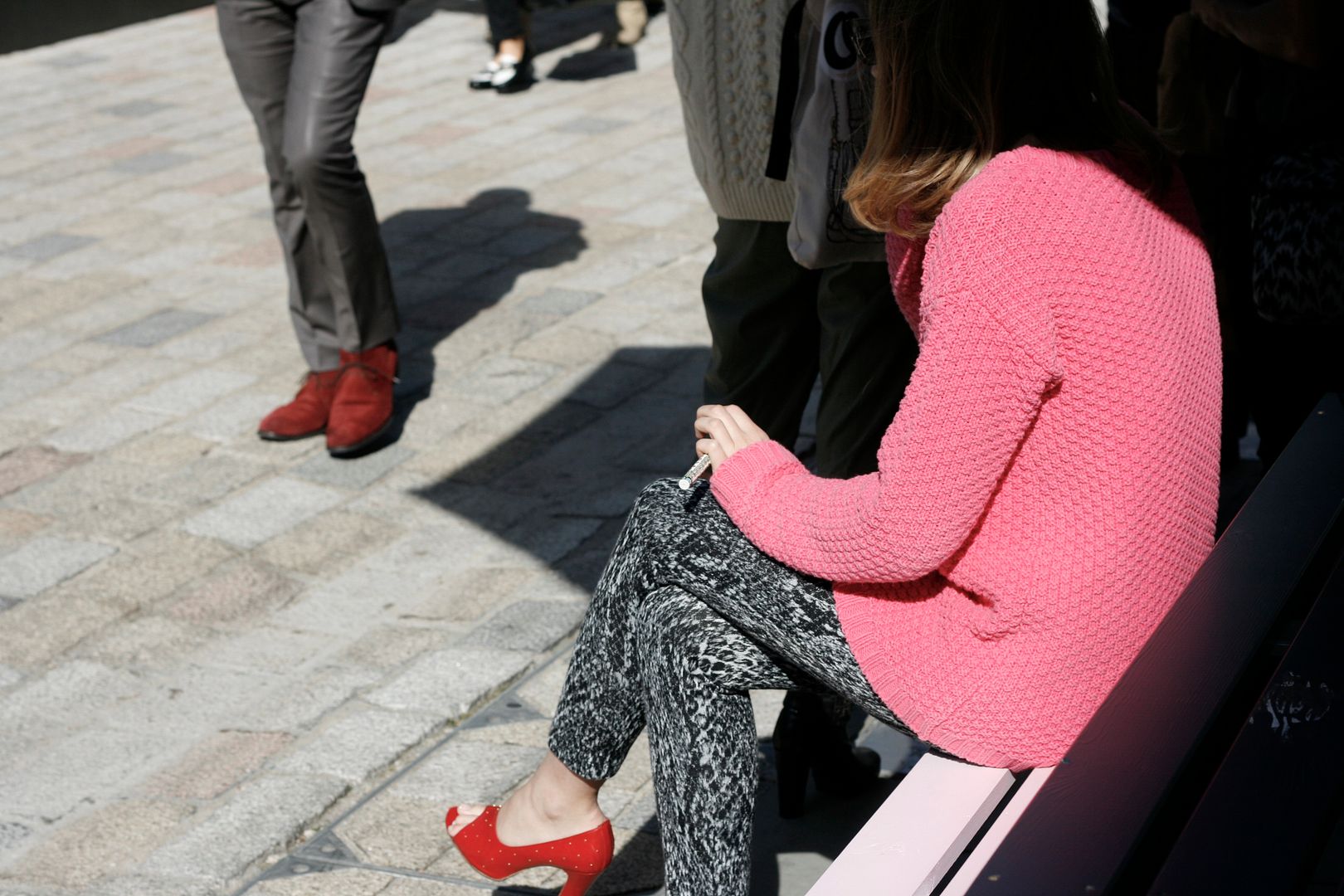 On the benches.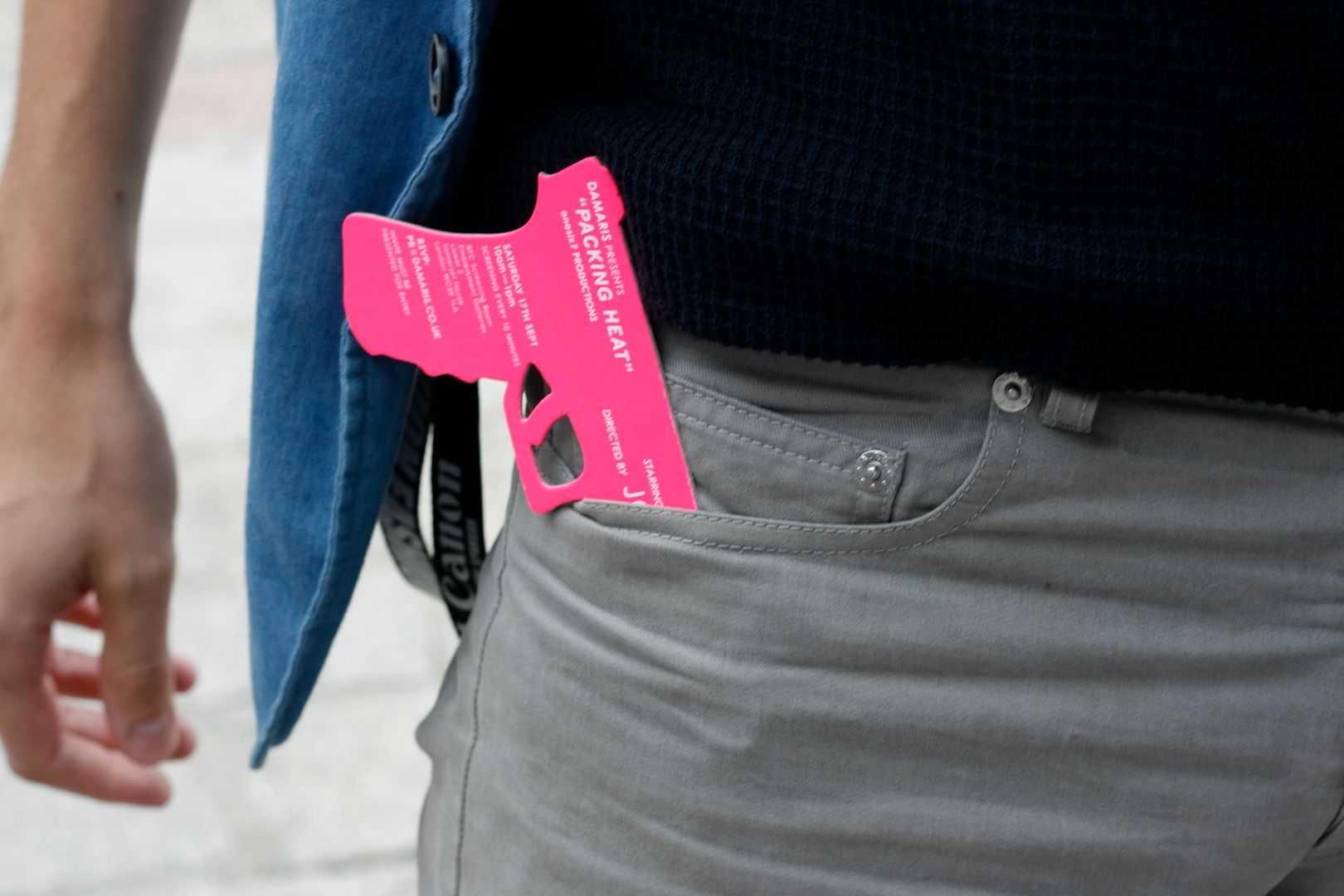 We had a lot of fun with this marketing idea. Especially when we 'packed heat' into my editors trouser pocket. Oh the fun we have.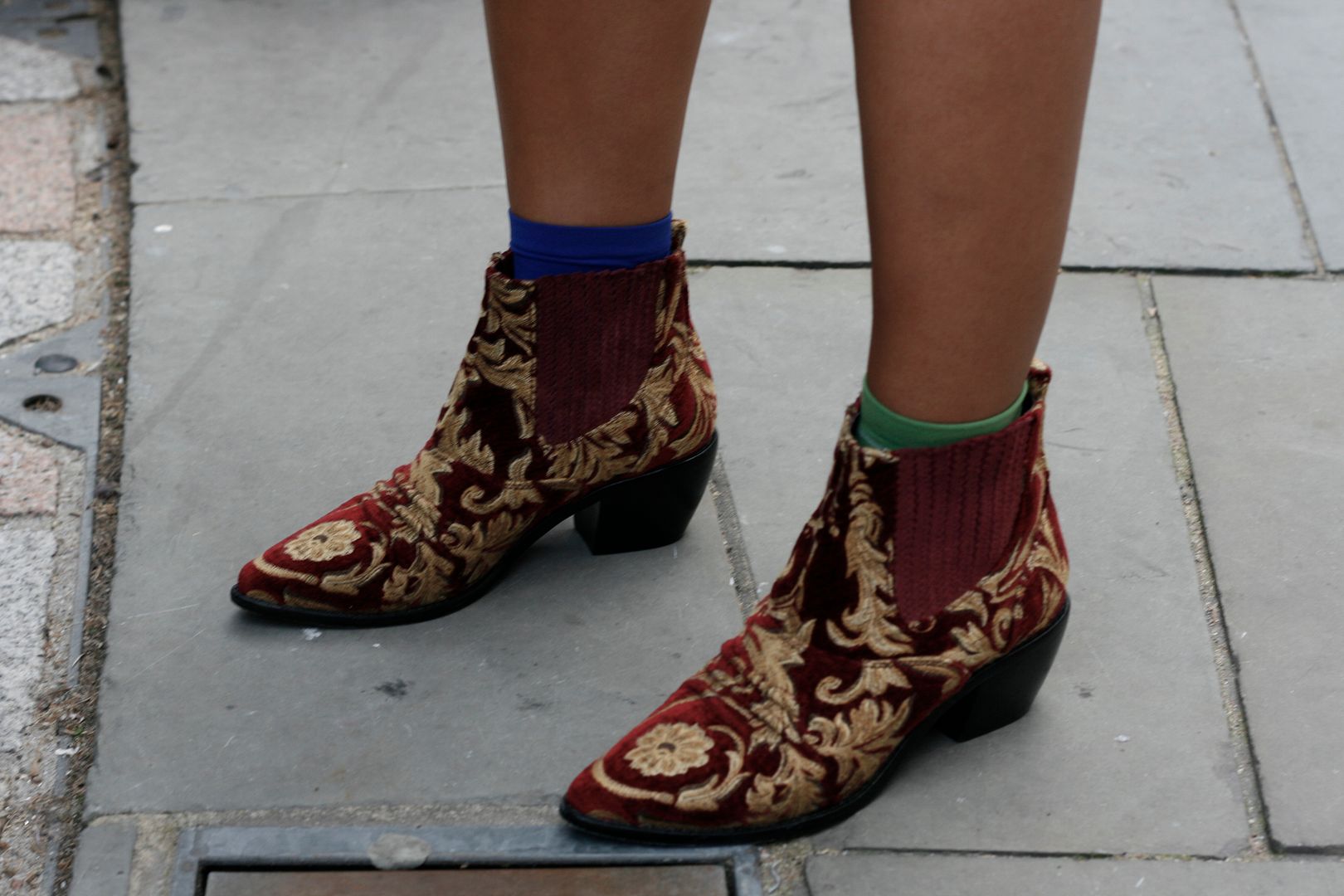 Carpet boots.
Stripes and bright fur.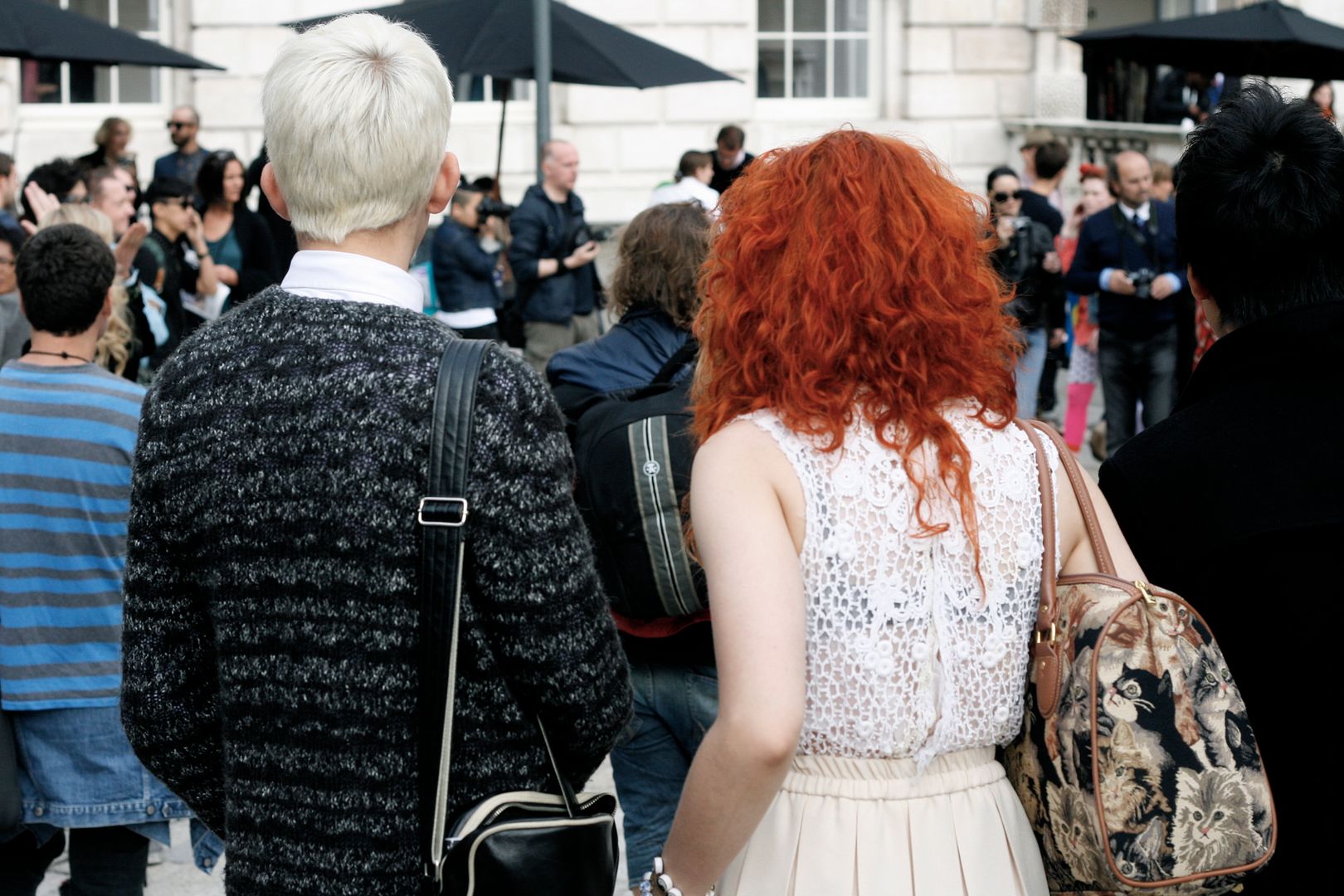 Watching the madness.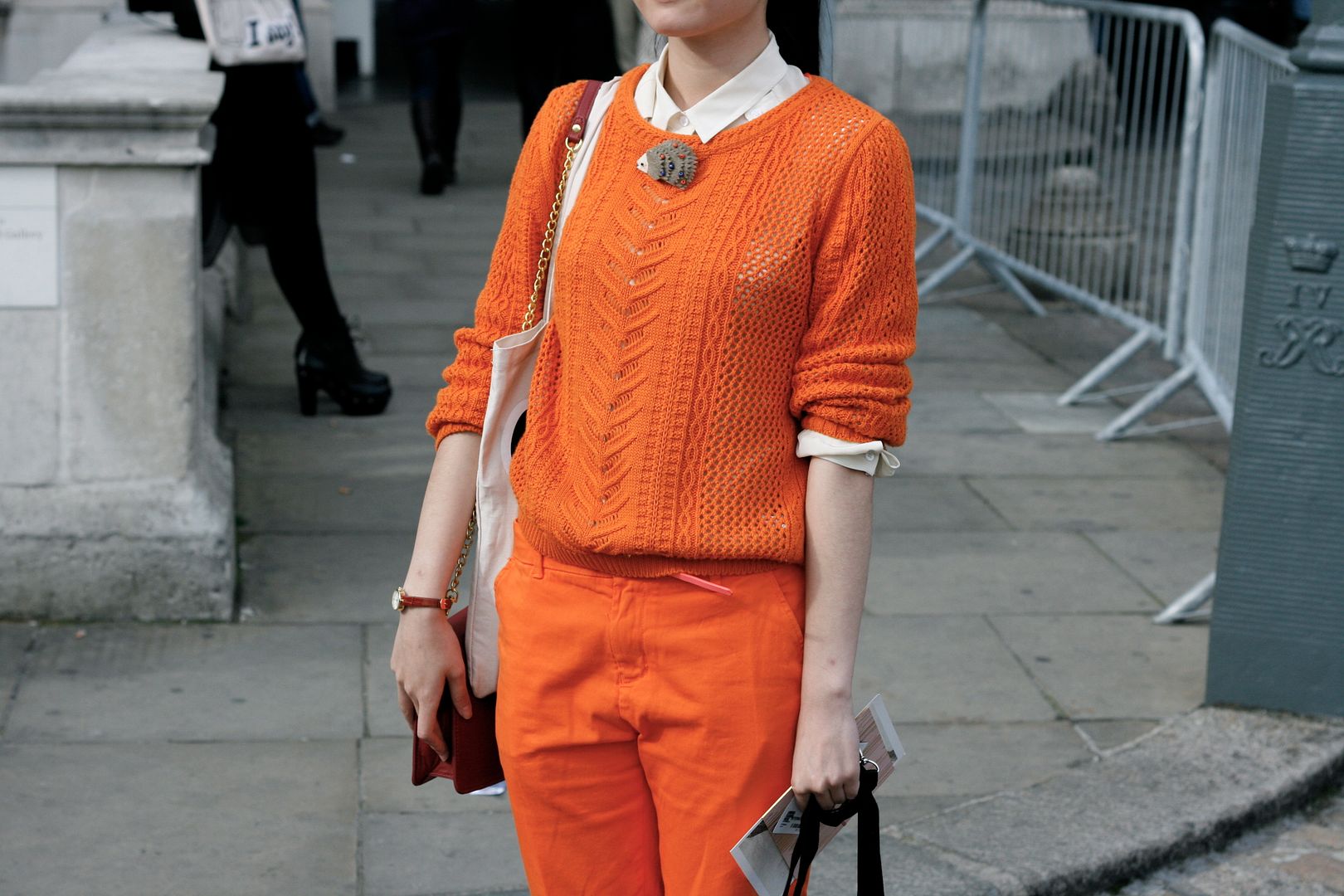 Orange on orange.
London always loves vintage.
Another great outfit from Park and Cube's Shini.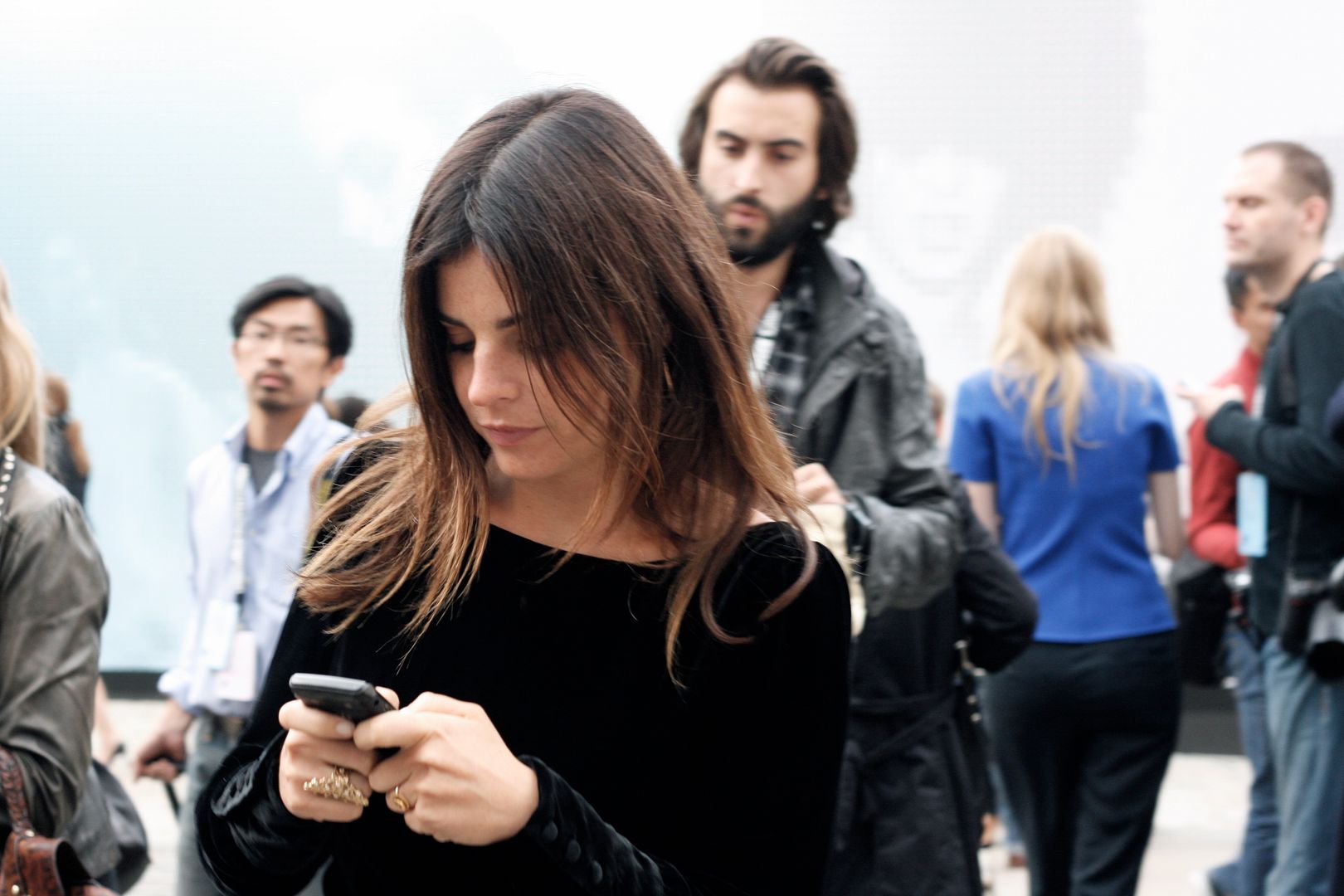 Madame Julia Restoin-Roitfeld exiting a show scarily fast.
Now I'm excited!