Emma Hoareau
February 22, 2012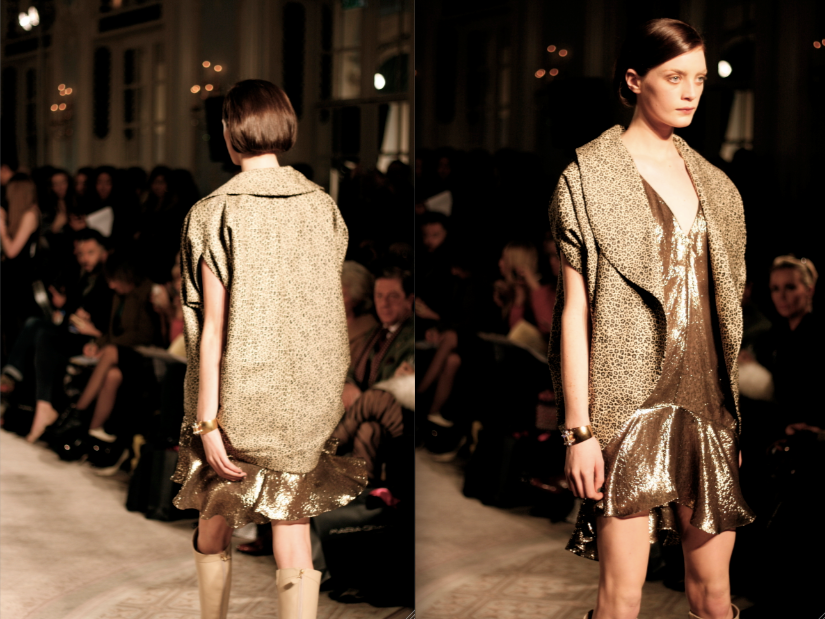 I had never been to a Maria Grachvogel show before, so I didn't really know what to expect. Sure, I'd seen her stuff before, but so often with shows it's all about the atmosphere, and this can impact your view of the clothes tremendously.
For me, the collection used very simple shapes, nothing too tight, but was still super sexy and feminine- the accompanying shoes by Atlanta Weller were superb! And the big, over the top upside down horn necklaces added extra shimmer to the already sumptious colours.
I really loved the backs of the pieces, the mix of drapery and tailoring was exquisite.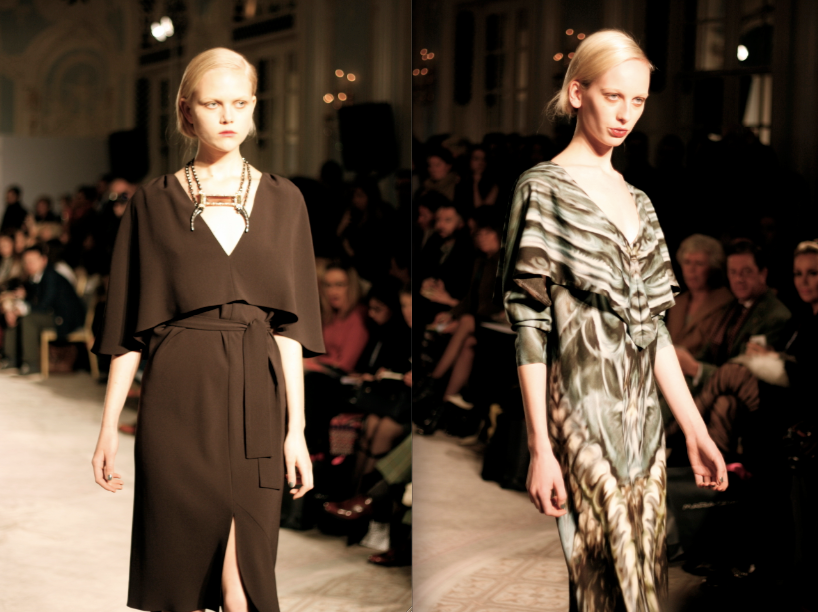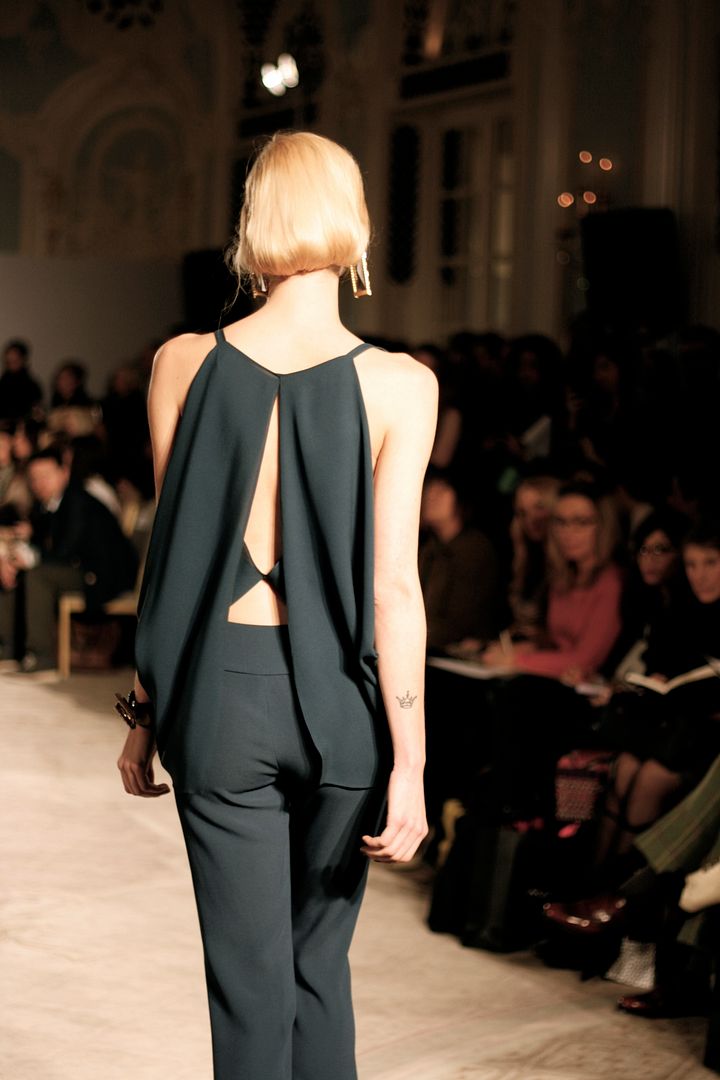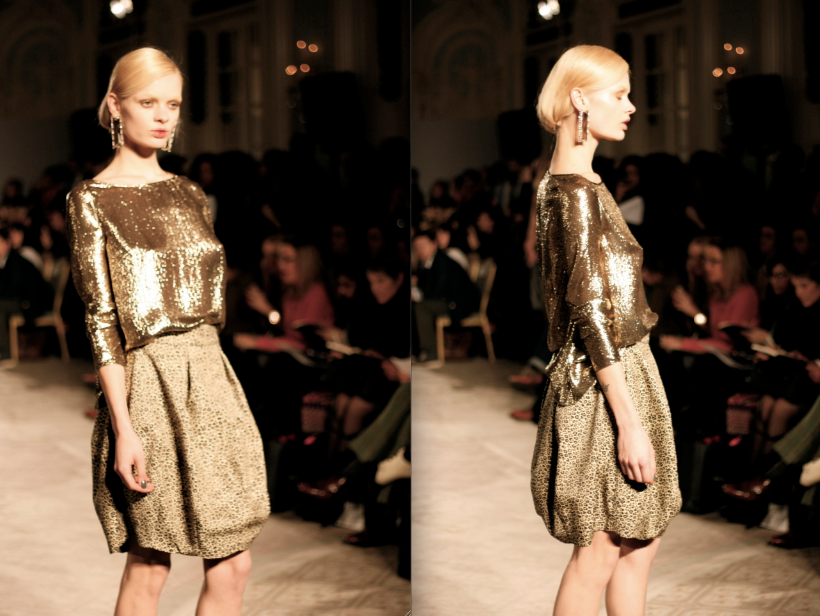 Lots of gold to shimmer in the cold. These clothes were made for powerful women, who know they can still look good without having to be in a tight little cocktail dress.
To see the interview I did with Maria herself (in a very hectic post-show backstage) for Notion Magazine,
click here.