Emma Hoareau
March 12, 2012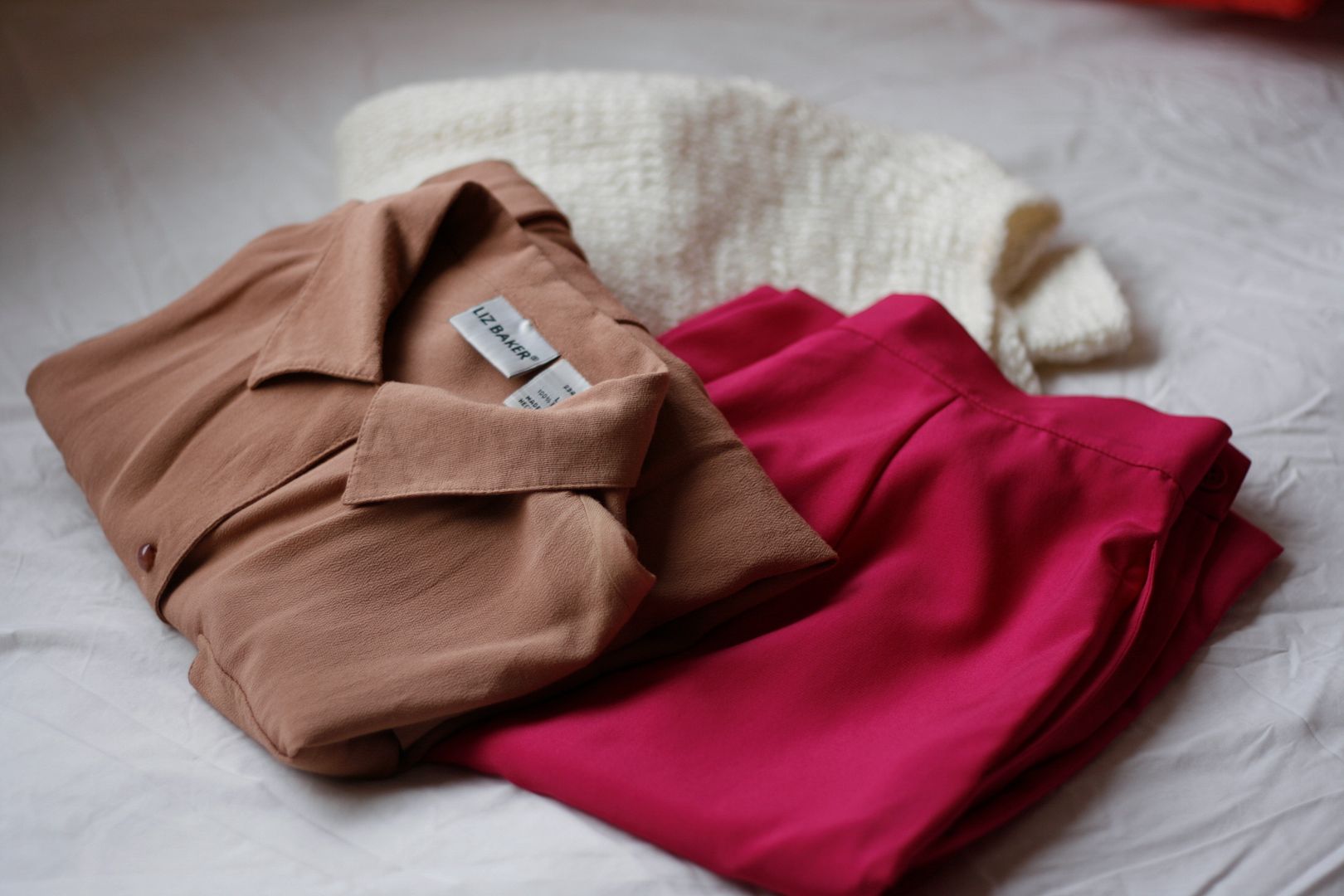 I realised that I had begun most of my recent posts with 'some photos I took in London…' so I thought you'd like a change of scenery.
To my bed.
Don't get excited, I'm just using my sheet as a white background.
Placed on this perfect (creased to perfection) backdrop I placed three pieces whose colours I love together. The caramel of the shirt I got in brick lane last summer, my fuchsia silk high waisted trousers from Reign; alongside my favourite crop white knit jumper.
And there you have it, a walking dessert: ice cream, toffee and raspberry sauce.